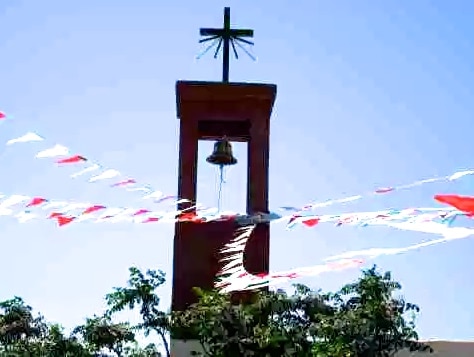 Divine Mercy
Two years ago our Mexico team started a project building a little chapel in General Cepeda for the people that live too far to walk to Mass. Someone had donated a plot of land to the Church, and Father wanted to see a chapel built there, but there were no funds. So, when some friends came to visit and heard about the chapel, they asked their men's group to fund the project. In a weekend they were able to raise all the money that was needed, with the request that the chapel would be dedicated to the Divine Mercy. We later found out that the woman who had donated the land had a great devotion to the Divine Mercy!
Dave Quinn drew up the plans for the chapel, and he and our construction workers, Gonzalo and Pancho, built the chapel. The bishop came and blessed the grounds, and there it sat. Over the next year and a half, nothing happened with it. When we returned to General Cepeda in February, the newly assigned priest had a few things that he wanted us to focus on, and one of them was the Divine Mercy Chapel! He asked us to go door to door inviting the people in the neighborhood, to start praying the Divine Mercy chaplet every day during Lent, and try to get a feel for what time they would like to have Sunday Mass there.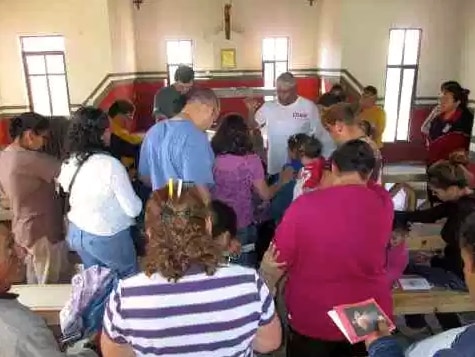 It was such a blessing to get to be a part of the whole process of this chapel being built and filled with God's people. Divine Mercy Sunday was a beautiful day, with traditional Mexican dances, a pilgrimage through town, leading up to Mass and a meal. It was awesome to see the community come together, and God multiplied the food so there was exactly the right amount!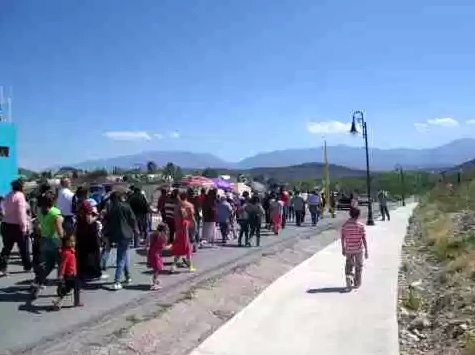 Comments are closed