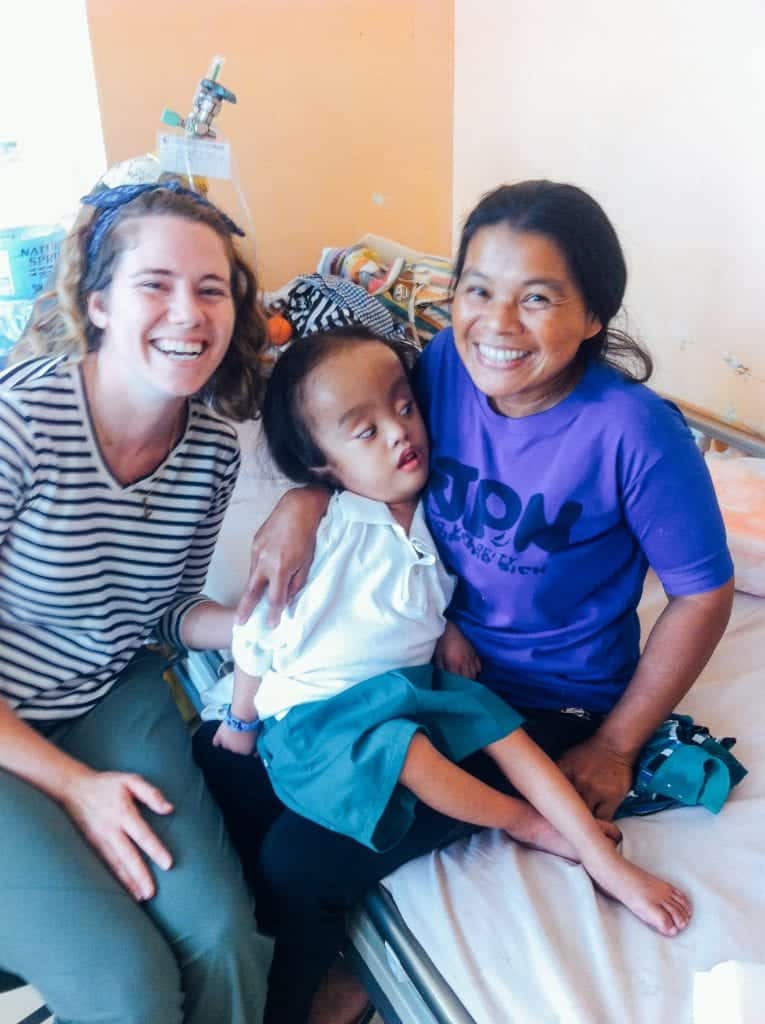 Joshua
I realize I have not fully let him into my heart: Joshua's situation is too hard and too painful. I've been keeping this boy, my godson, at arm's length, afraid to really love him, afraid to encounter his pain and then potentially lose him.
Joshua is a four-year-old boy with a serious illness – hydrocephalus. His poor family can't afford his expensive medical care; the fact that he is alive is truly a miracle. Joshua's father, Jovy, works on a farm while his mom, Elaijah, stays at home taking care of their children. FMC missionaries have been helping this family for the past three years.
Joshua is hospitalized many times a year and it is very hard on his family. Elaijah takes care of him at the hospital, but she also has a baby who is still breastfeeding. The baby either stays there too or they are separated during the stays. Joshua's older sister skips school to help Elaijah at the hospital. Jovy can't visit much due to his work and the expensive fare from the mountain barrio to the city, 67 pesos ($1.40). With no money for Joshua's hospital bills or his medicine, the family must ask for help from the missionaries every single time, completely dependent on the mercy of others.
This past March Joshua was admitted into the hospital with pneumonia and bronchitis (a diagnosis he receives often). My team and I paid for his hospital stay. This may sound simple and straightforward, but let me explain what Joshua's typical hospital stay entails.
"I realized I wasn't just dealing with errands and diapers, but with souls!"
Every prescription Joshua receives – one or more per day – we have to pick up at the hospital and visit at least two or three pharmacies to get it filled. Often, when we get back to the hospital, the nurses have written an additional prescription; so we are sent out again. In addition, Joshua needs XL diapers and a special milk. We go to different stores to buy these things. Finally, because hospitals cannot provide food for the family, they rely on me to bring food, as they can't leave Joshua alone and also don't always have money for food. Often, I completely forget this fact, caught up in all the other needs, and come back to the hospital only to realize I've forgotten the food, and have to go back out again.
On one particularly long evening, I was walking up the stairs to Joshua's baby ward, food and diapers in hand. I was so very tired, after running to different pharmacies multiple times, forgetting the diapers and the food, and running back out again and again. As I walked, I called to the Lord, "Lord, show me something. I need to see your hand in this exhausting moment!"
I went into the ward, handed Elaijah her dinner on the way in, and plopped down on a bed, drained and tired of being an errand girl. My Friday night was too important for this. I sat quietly and Elaijah began talking. At first, I just listened, nodding along. Then, I realized she was talking about having her children baptized. My missionary ears perked up. I nodded in excitement and told her I would love to help make that happen. I assumed she meant her children other than Joshua: certainly this child constantly in danger of dying from his illness had been baptized. Right? I asked Elaijah.
"Not yet," she replied. "Let's do it soon!" I said, shocked.
She agreed excitedly and asked me to be his godmother! Though surprised and touched, I felt unworthy. If she had heard my inner dialogue, she would not have chosen me: I had viewed my privilege to serve this beautiful family as a burden.
Nevertheless, the Lord answered my prayer to see Him working. I rejoiced and was truly humbled that He would allow me to be a part of Joshua's baptism. The answered prayer caused a true attitude adjustment for me. I realized I wasn't just dealing with errands and diapers, but with souls!
I went to the Cathedral office later that week and asked for an emergency baptism. With his family in attendance, Joshua was baptized at Saint Jude Hospital in Ward 214. It was a great day!
This, of course, isn't the end of his story. Joshua is at home now, but he will continue to have frequent hospitalizations and complications. He will also continue to be the subject of many glory stories and triumphs.
I am thankful that Jesus gave me my godson Joshua to break through my stony heart and teach me how to love better.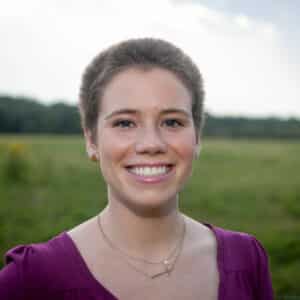 Comments are closed