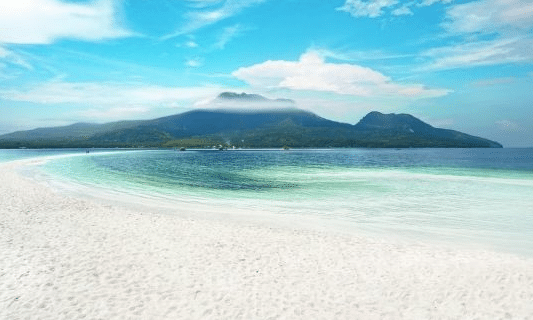 Penguin
Maayong buntag! Good morning! I have officially been in the Philippines for a week now! After four planes, countless time zone changes, and a trip over the International Dateline, my mission partner (Cassie) and I set foot on Camiguin Island.
It is incredibly beautiful here. The water ranges from a deep blue to a light green, with all shades in between. The volcanoes rise high in the middle of the island, covered with lush green plants and trees.
The people are very friendly and very curious. With my blonde hair and blue eyes, I easily stand out. The people are not afraid to stare, but they offer beautiful smiles and the English that they know.
The Lord has truly brought me to green pastures. I live in a nipa house. Made from bamboo, it is super cute, and it provides fine living arrangements for myself and mission team. I live with three other girls, and there are two missionary families that live on the island, as well. The language is unlike anything that I've ever studied, but has a pretty singing quality to it, and the people appreciate it when I try to speak the little that I know.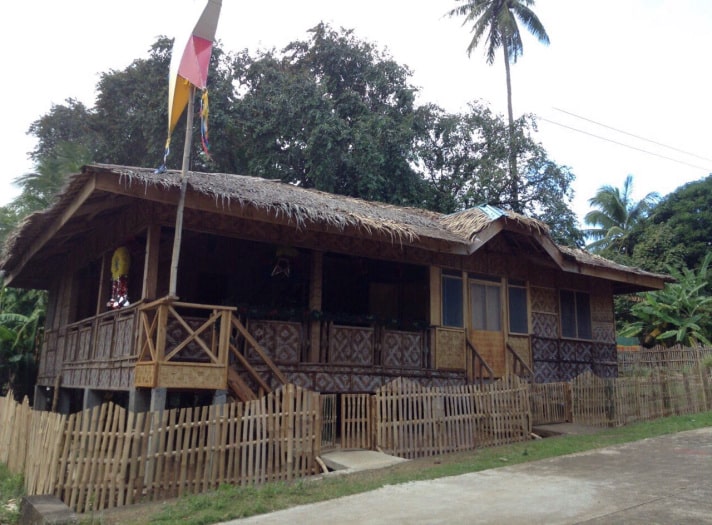 Our Home!
In the midst of all this goodness, I find myself homesick. Sometimes it takes going to the other side of the world to realize just how much you appreciate the people back home. God has truly given me a wonderful family.
He is now increasing my family, by placing me amongst the people here. He is the giver of all good gifts, and He gives each one for a reason. Here is a story about a particular gift, "Penguin".
Depending upon whether you ask me or my mother about Penguin's origins, you'll hear a different story. I thought I got him from a Kindergarten field trip to the Baltimore Zoo. My mother says my great aunt gave him to me. Regardless, Penguin has been around for 25 years now. He's seen better days, as my old dog used to love to carry him around by the nose, and he's also missing an eye.
Penguin has been living at my parents' house for quite sometime. This past summer, he's become a traveling companion of sorts, seeing as my parents are moving, and they couldn't bear to throw him away. He's become a world traveller and has been taking up residence in my suitcase. But last night, Penguin got a new lease on life and a time to shine.
Yesterday was the 10th birthday of a little boy named Reymart. Reymart didn't get a new video game, new shoes, or Legos. Reymart has cerebral palsy and is blind. He is unable to walk or talk so all of the above mentioned gifts wouldn't come in handy. Then the Holy Spirit gave me an idea – a stuffed animal! That would be a great gift for him, but I haven't seen a single stuffed animal anywhere…except…aha! In my suitcase! Penguin!
Last night, I gave Penguin away. And, seeing as I'm homesick, it made me cry. Not that I'm particularly attached to him; it's just more of what he represents. But long ago, that stuffed animal was given to me in love. Now it was my chance to give a gift of love away. In giving that gift, I think my heart found a bit of solace. Salamat sa Dios.
"Jesus said, 'Truly I say to you, there is no one who has left house or brothers or sisters or mother or father or children or lands, for my sake and for the gospel, who will not receive a hundredfold now in this time, houses and brothers and sisters and mothers and children and lands, with persecutions, and in the age to come eternal life'" (Mk 10:26).
Comments are closed