Dear Sisters and Brothers in Christ,
Recently, while playfully hoisting my kids up into their bunk beds, I showed them how to do a trust fall. Excitedly, one by one they enjoyed the nervous fun of closing their eyes, falling backwards, and waiting for my arms to grab them before they hit the ground. To my surprise, most nights since then my children have asked me to catch them before putting them in bed. Jonah actually likes to do spontaneous trust falls. I'm working with him on this, but so far none of them have hit the ground. As I've reflected on it, what a great way to start off a night of sleep! Casting all of your cares aside, and leaning completely into trusting your Father. Unfortunately, as an adult, I rarely enter into this activity as excitedly as my children.
One of the only Scripture verses my dad encouraged me to read is Matthew 6:34, "do not worry about tomorrow, for tomorrow will worry about itself. Each day has enough trouble of its own."
Despite reflecting on this passage many times, I often find myself riddled with worry! I have seen God provide miraculously so many times, yet I consistently resort to trying to take over the controls. I once heard someone humorously compare this to pulling up in your car alongside Jesus, and instead of giving Him the wheel, you shove Him in the trunk.
This decision to trust in the Lord's provision, must be a daily (or sometimes hourly) choice I make. If there is fear or doubt, I have to beg the Lord for the grace to lean into this trust. I want to challenge you today to find an area of your life that you are resistant to letting the Lord be in charge of; and in prayer ask Him for the grace to surrender it to Him. He won't let you down!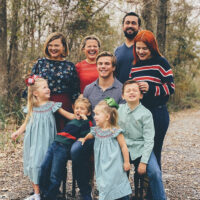 May God Abundantly Bless You,
Kevin Granger
Director
Sign up for the FMC Mission Blog to get one inspiring missionary story in your inbox each week!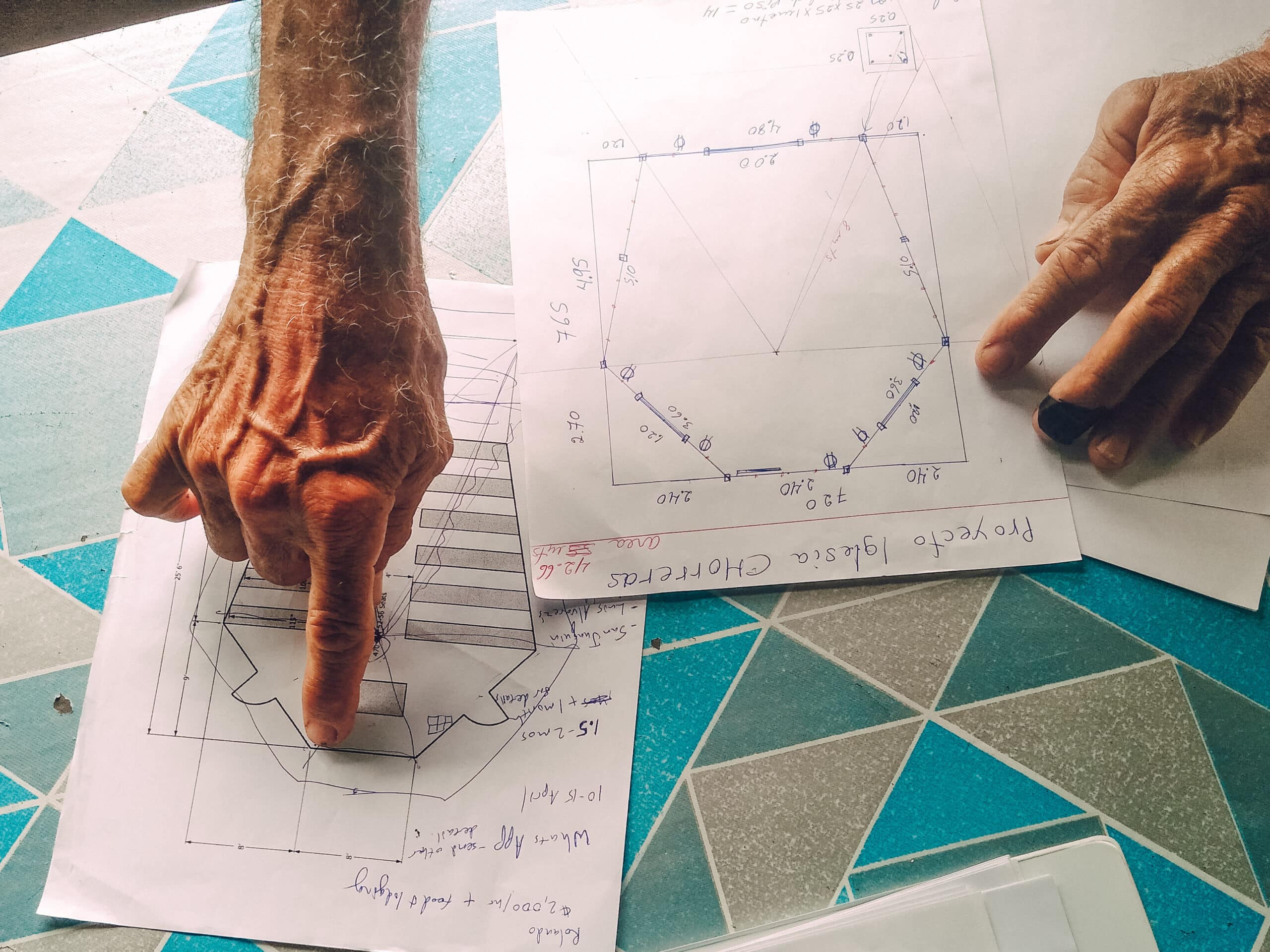 JESUS IN THE RAINFOREST
by Millie Hennemann | Coopevega, Costa Rica
Our family arrived at our mission post in Coopevega, Costa Rica, in 2019. We spent the first year getting to know the local people, learning the language, visiting people in their homes, providing job opportunities, helping Nicaraguans with immigration documents, managing small construction projects, giving out food bags, and bringing sick people to the doctor. In other words, we spent our first year responding to the needs presented to us by our daily visitors.
Here, two priests are responsible for serving 42 communities. Three religious sisters, one other missionary family, and our family help with 17 of those communities. Four of the communities have a tabernacle and a regular weekend Mass. The other 14 have small chapels that are normally dark and locked up, opening for occasional communion services or Mass—sometimes only once every three months.
My husband, Nick, and I drove one and a half hours up and down muddy hills, dodging potholes, to arrive at Chorreras, a town in the rainforest right on the border with Nicaragua. Chorreras is unique because of its active, young community. And it's located in a place where one can easily cross the river from Nicaragua into Costa Rica. We offered a communion service in Spanish in the local school to the Catholic community. Imagine our surprise when, after the service, the three catechist leaders presented a dozen children prepared for First Holy Communion and half a dozen ready for Confirmation. We all applauded. They were awaiting a priest to come give them the sacraments.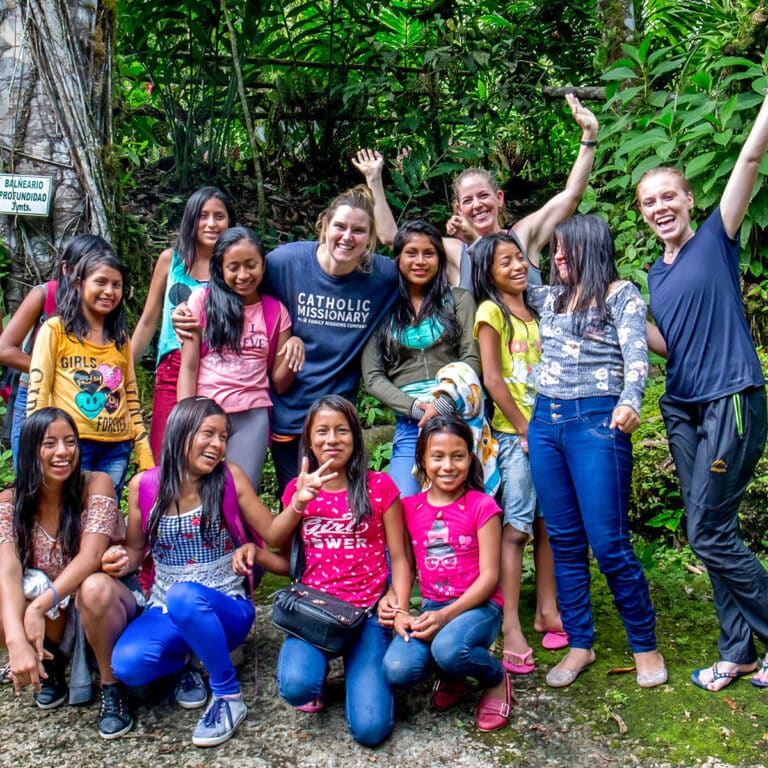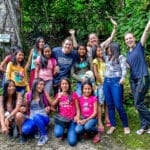 GIVE
Your donations help us continue to bring the Gospel to the world. Consider a monthly gift to help us reach even more people!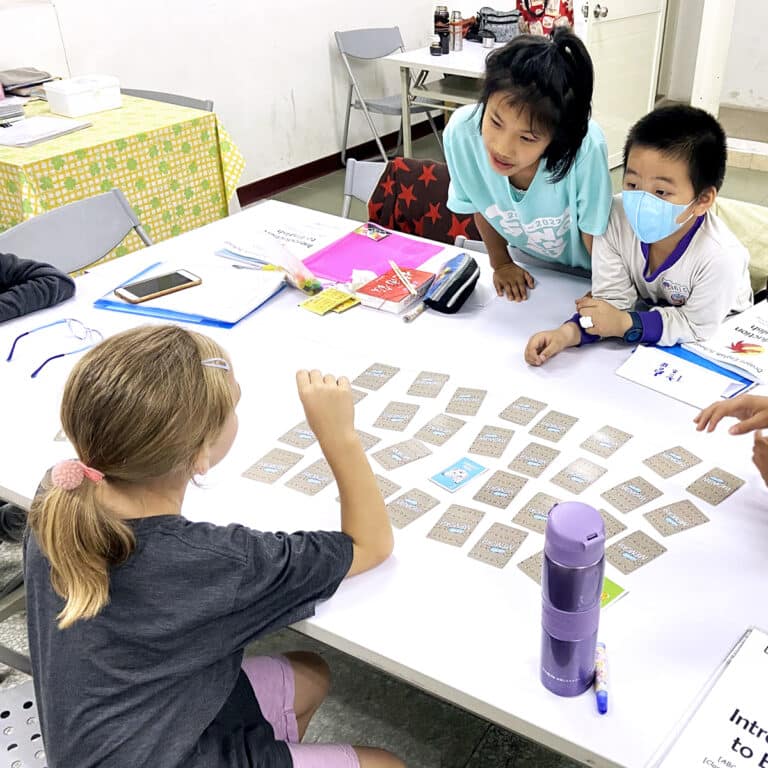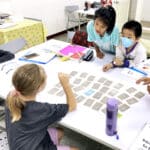 Support a Missionary
Keep a missionary in the field by contributing regularly to their mission fund. Follow their mission by reading their mission blog!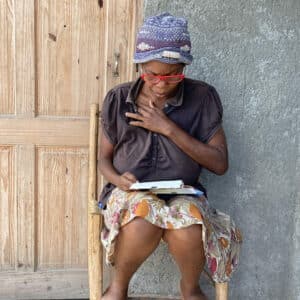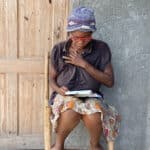 PRAY
Our ministry is a work of prayer! Pray for FMC missionaries and for those that they serve. Click here to send us your intentions.