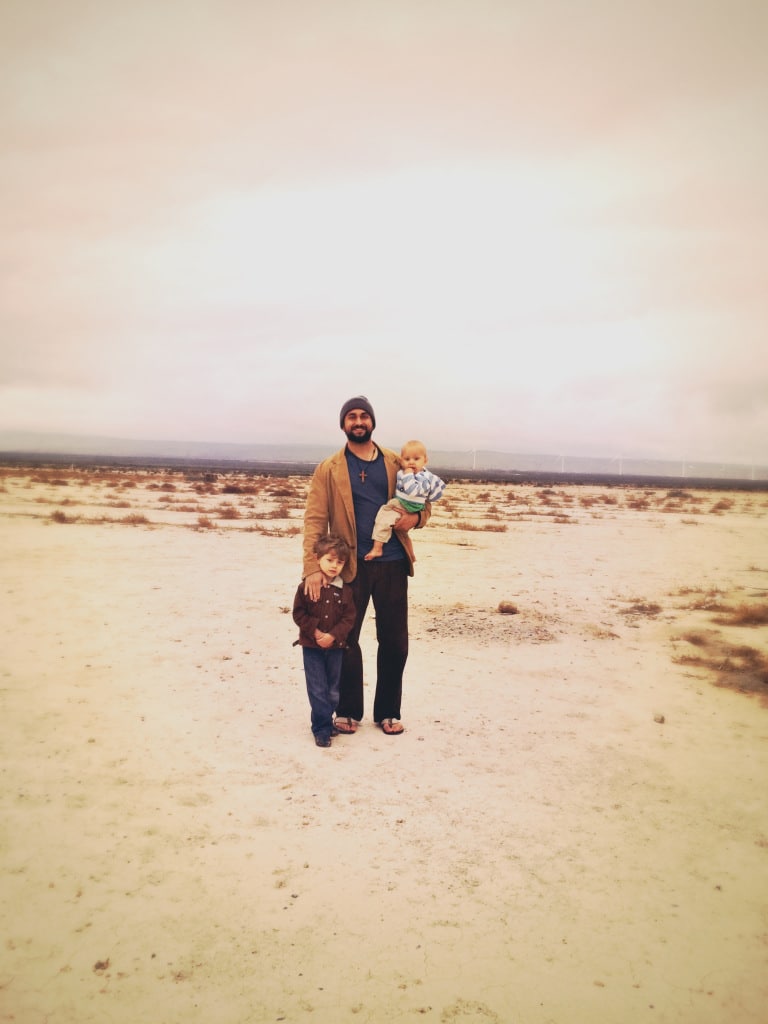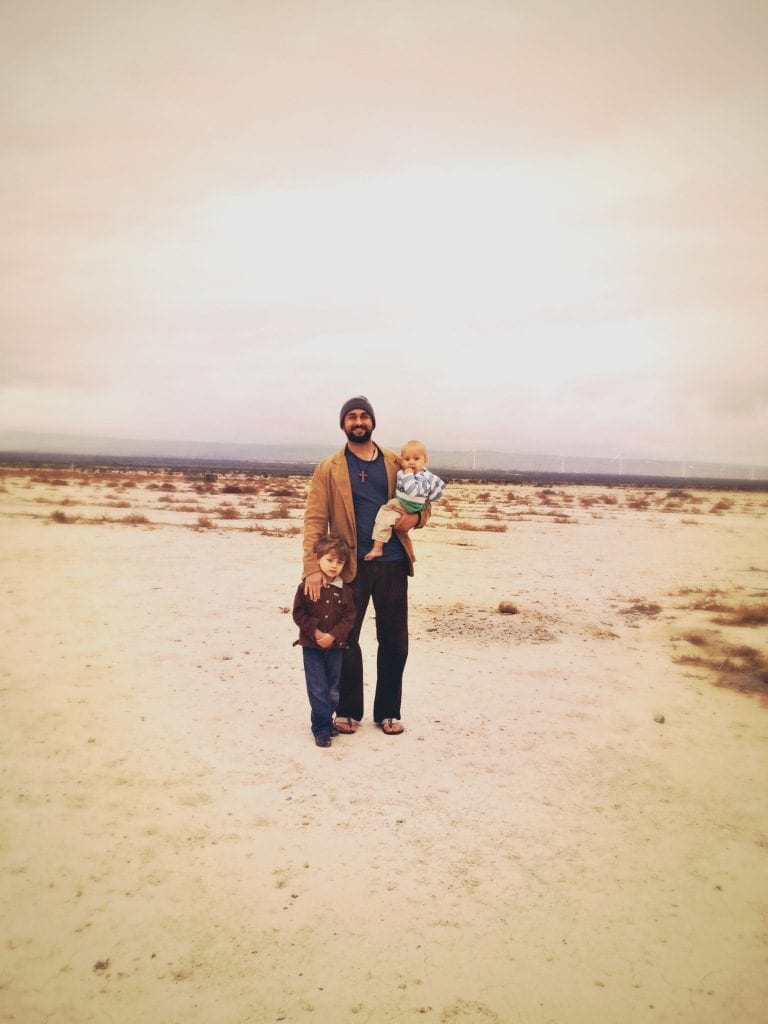 God at Work in Mexico – Intake 2016
It was such an unbelievable blessing to be back in our beloved General Cepeda, Mexico. It is a place that is so dear to our hearts, and the place Sarah feels more at home than any other place in the world. Aside from being the place we first met and the place God set my heart on fire for missions, it is also the first place we lived after we were married. God is good! We were there for the month of November with all of the missionaries in training for 2016. So many things happened, even in our first week there, that I felt compelled to share with all of you what He did. God was truly on the move!
We started our time there with a Life in the Spirit seminar, begging the Lord to pour out His Spirit and His gifts upon us. We can sometimes wonder why our Church doesn't look like the early Church we read about in Acts of the Apostles; where they received the Holy Spirit, and immediately went out and God worked wonders through them; healing the sick, casting out demons, converting thousands, speaking in languages they didn't know, etc. Could it be that we've forgotten about the Holy Spirit? While we all receive the Holy Spirit at our baptism and at Confirmation, it is like chocolate if we pour it into a glass of milk and do nothing with it; it is just sitting there waiting to be stirred up! He never forces Himself upon us, He just invites us and waits for us to respond. That's what we started our time here doing; begging the Lord to stir up in us a passion for Him and an openness to His Holy Spirit that is STILL ALIVE and STILL AT WORK TODAY! He did not disappoint!
"Believe me that I am in the Father and the Father is in me; but if you do not, then believe me because of the works themselves. Very truly, I tell you, the one who believes in me will also do the works that I do and, in fact, will do greater works than these, because I am going to the Father. I will do whatever you ask in my name, so that the Father may be glorified in the Son. If in my name you ask me for anything, I will do it. If you love me, you will keep my commandments. And I will ask the Father, and he will give you another Advocate, to be with you forever. This is the Spirit of truth, whom the world cannot receive, because it neither sees him nor knows him. You know him, because he abides with you, and he will be in you."  John 14:11-17.
Do we believe these words of Christ? Do we believe that, if we are open to the Holy Spirit, God desires to do even "greater works" than the miracles that Jesus worked? So often we tend to put the active God of scripture in the past tense. Do you believe that He is still desiring to work signs and wonders in the world today in His Holy Name and through the power of the Holy Spirit? He does! I want to share three stories with you that happened in just a few days.
One night, Sarah and I went out with a group of the missionaries here to go to a nearby village to share testimony, praise the Lord, and pray with the people there. As we got there, Phillip, some of his children and I headed up a slippery hill in the rain to some houses that overlooked the town. Going door to door, we invited people to come to the chapel to pray with us. As we approached one house, the lady inside came out to meet us –in the rain! She had a smile on her face from ear to ear, and it was almost as if she expected us to be coming. She invited us into her simple little house that doubles as a store, and we spoke to her there for a short time. Her name was Micaela, and she assured us she would come pray with us at the chapel.
As we started prayer in the chapel, we sang songs of praise. Afterwards, three of our missionaries gave personal testimonies of how God has worked in their lives. After this was finished, we invited any of the people from town to share their testimony with us. Micaela, who had been standing in the back of the chapel and listening quietly, immediately raised her hand and walked forward. With tears streaming down her face, she said that she was sharing a testimony that was actively happening at that moment. She said she had just started reading her bible for the first time two days earlier, and was wondering if she should keep going. She had gone to bed the night before and dreamed that we were coming to her village, and that she would come to the chapel and pray. She said the testimony of the missionary she had just heard was exactly what God needed to tell her, and that she knew He was a real God! Praise God!
When we got back to the mission house, we were excited to share what had happened with the other groups that had gone out. After we shared, we heard more exciting news! Some of our other missionaries in a different town had gone out, and while they were going door to door inviting people to pray, they encountered a woman who was holding her jaw in pain. Matthew, Kristy, and some of the Gehl family children prayed over her for healing in the name of Jesus. To their surprise, the woman came to meet them at the chapel for prayer, and said a few minutes after they had prayed over her, her jaw was free of pain, and she was able to come pray at the chapel! Praise God!
Some of our oldest and dearest friends here in General Cepeda, our fellow missionaries Raul and Marta, run a regular bible study and prayer group that has been going on for years and years. Marta said they recently prayed over a woman who was diagnosed with ovarian and breast cancer. When she returned to the doctor for her follow up visit, they could find no trace of the cancer!
Just a few weeks ago, a father and his son (from a nearby village that our missionaries visited recently) went to the larger city of Saltillo, about an hour from here. The father and 13-year-old son were abducted; the criminals beat the father and were holding both for ransom. The criminals called the wife and demanded 100,000 pesos to release the father and son. In the middle of the night, the son was approached by an old bearded man with a staff in his hand. The man told the young boy to follow him, and together they left the place where the criminals were and began walking down the road together. The old man offered to carry the boy, but the boy was clearly shaken up and said no. A little while later, after they had been walking a long time, the old man offered again. This time the boy said yes. After a while, the boy fell asleep in the man's arms. When the boy woke, to his amazement he was back in his home village, just outside of his home. He ran inside to his mother, who was shocked and amazed that he was home safe and unharmed! The mother asked the boy how he had gotten home, but when he told her his story, she initially did not believe him. It is of note that the family were Jehovah's Witnesses. A few days later, the father was released by the criminals and returned home. The boy continued to insist that his story was indeed true and the parents eventually believed him as there was absolutely no other way to explain the miraculous escape and the fact that he was transported nearly 75 miles back to his home. A few days later, the boy saw an image of the man who had carried him and excitedly told his parents that this was the hero! The image was a statue of St. Joseph. The name of the village the family lives in is actually San Jose as well. The entire family converted back to Catholicism in the last couple weeks, and now goes to Raul and Marta's bible study. Raul has a video of the boy giving his testimony. Praise God!
If you are a Catholic or a Christian reading this, and you have not read the Gospels and Acts of the Apostles, start now. If you have read them, read them again. Our God is a real God! He is bigger than our understanding; open yourself to the promptings of His Holy Spirit and give your life totally to His will. There is nothing else.