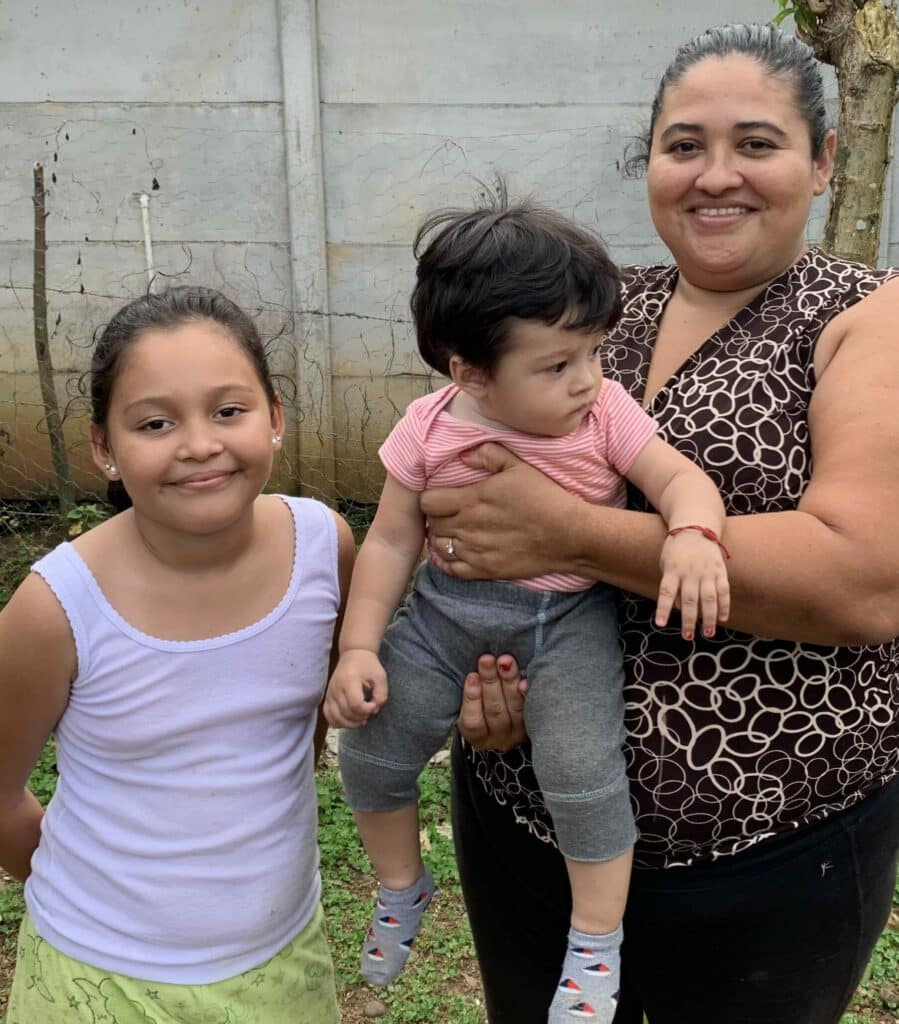 God's Hands
While on retreat in North Carolina, a beautiful friend came to me and shared that God told her to give a certain amount of money to a specific family we visit every other week. I planned to ask Maria, the mom of this family, how we could bless them using this money when we had our next visit.
Today was our day to visit this wonderful family, and about five minutes after we arrived, Maria got a call from the local school. The school requested that Maria pick up her daughter and take her to a public clinic because they believed she had broken her arm. 
Maria doesn't have a car, so we all piled in our vehicle and drove to the school and then to a clinic around the corner from our casa. Not surprisingly, the wait was long. Maria said she would text us when they were finished. After a few hours, Maria told us that the clinic shuttled her, her daughter, and her infant son by ambulance to the nearest hospital in a large city about an hour away. We offered to bring them back home. She was appreciative.
When they were released, it was past dinner time. We knew they had not eaten lunch either, so we asked the daughter what she wanted to eat. We reminded her that God loves her so much, and we wanted to celebrate this love at her favorite restaurant. Like any respectable, normal child, the girl chose… McDonald's!
I'm not sure how many times they have been to McDonald's, but not enough to know she had choices while ordering the Cajita Feliz (Happy Meal). We knew this was a treat, so we even pushed an ice cream to go with her meal. She was so excited! When we got the receipt, I looked at the total. It was the EXACT AMOUNT my friend gave to me two weeks prior!
So let's recap here: We got there just in time for the phone call. We have a car. It just so happened that the money was the exact amount we needed to pay for dinner—with ice cream!
Isn't God AWESOME?!
May we all get to see God's hand guiding and providing for us daily!
Comments are closed