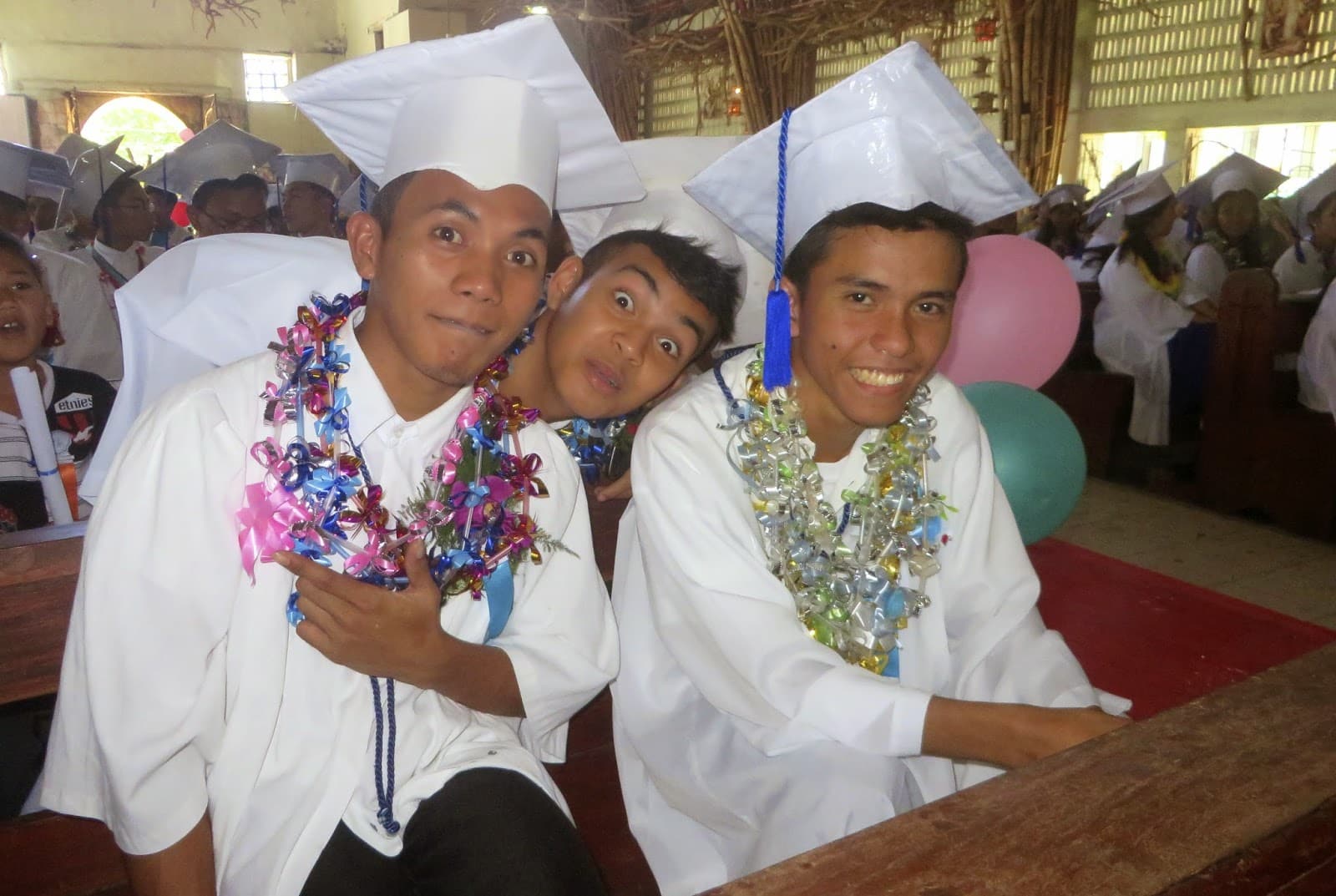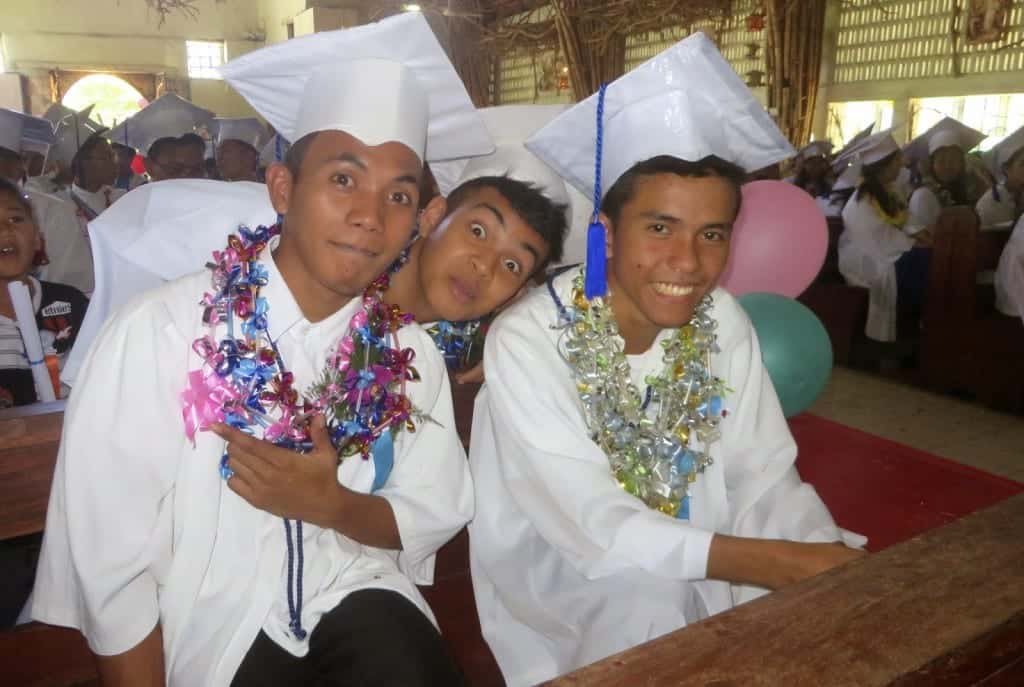 Jesus at the Blackboard
By Rebecca Tilyou | Camiguin Island, Philippines
With the arrival of final exams and graduation ceremonies last week, I'm reflecting on the past school year, the hard times and the happy times, and especially on the lives on particular students with whom I've had the privilege of journeying as they complete their high school career.
I'd like to introduce you to two of my 4th year students (now graduates!) who hold a special place in my heart. Elza is a beautiful young woman, affectionate, and extraordinarily intelligent. Last year she shared with me that she desires to be a nun, although she is torn because she also feels a sense of loyalty and responsibility to financially provide for her family.
I love Elza because she is unashamedly in love with Jesus and willing to talk about her faith in front of her classmates.
In the final writing assignment I gave to my English class, each student could select his or her own topic. Elza's essay touched my heart:
"A Perfect Day with My Best Friend"
The place I want to go always is the church, you know why? Because the church is God's people, people He's called and gathered. The church can bring a lot of good things into our life – friendship, fun, and comfort, for example – but in the end, there's a bottom line, and this is what it is: the Church exists to continue Jesus' ministry on earth. The church is my perfect place to talk to my best friend. Every time I feel bad, anxious, or discomforted, I pray to God sincerely and tell Him all my doubts and hesitancies in life. Every time I pray to God it makes my day perfect, wonderful, and full of hope. Does God already know how I feel? Sure. And God is everywhere, all the time. I want to express my deep and true love to God. God is my best friend. I love God and I'm dependent on Him, and I can't really stop thinking about Him or talking to Him. That's what my love is. It may not seem like it, but God always answers my prayer. The problem I sometimes, okay, usually have is that I can't see the big picture. God's answers may not fit into my plan. They may seem to go against what I think is best. The problem is like little kids begging from their parents; I don't always know what is best. It's hard, and there is no easy answer, but in the mystery, there's trust. I know that Jesus Himself felt abandoned by God on the cross, but that God Himself told Jacob that everything works together for the good in His plan.
If I really believe that God created me an that God's love for me is beyond reason, then I have to trust that God isn't going to abandon me. God is my best friend of course; I should trust prayers that have helped others draw closer to God. I talk to my best friend sincerely and from my heart.
I am in awe of Elza's growing relationship with Jesus! And I was surprised to find that she was not the only student in the class to focus her essay on her Catholic faith. The following essay was written by Melchoir. He is a 21-year-old student and a little behind in his studies, but he is very motivated and has worked hard to improve his grades in my English class.
"If I Could Live Anywhere"
Everybody wants to travel to other places. We have different ideas in choosing what is the best place to live. If God gave me a chance to live anywhere, I would prefer to live in Heaven.
My one and only wish is to live in Heaven, for I would absolutely live with Jesus. I know that in Heaven there I could find the everlasting happiness, the everlasting joy.
I know it would be so great if I could live in Heaven, but before anything else there are so many sacrifices and trials on earth in order for me to go to Heaven. For now it is only in my imagination, but one thing I can say is that I will do my best to enter the gates of Heaven.
I'm very proud of Melchoir's academic improvement (completing a high school education is no small accomplishment!), but beyond that I am inspired by his great desire to be united with God in heaven. Even as a young man, he recognizes that the most important element of this temporal life on earth is preparing for his eternal life with Jesus.
I love being a missionary teacher because every day I have the opportunity to bring my Catholic Faith into the classroom. What an unexpected but welcome blessing it is to hear my students professing their love for the Lord!
Read more from Finding Pasture // Rebecca Tilyou's Mission Blog

Comments are closed