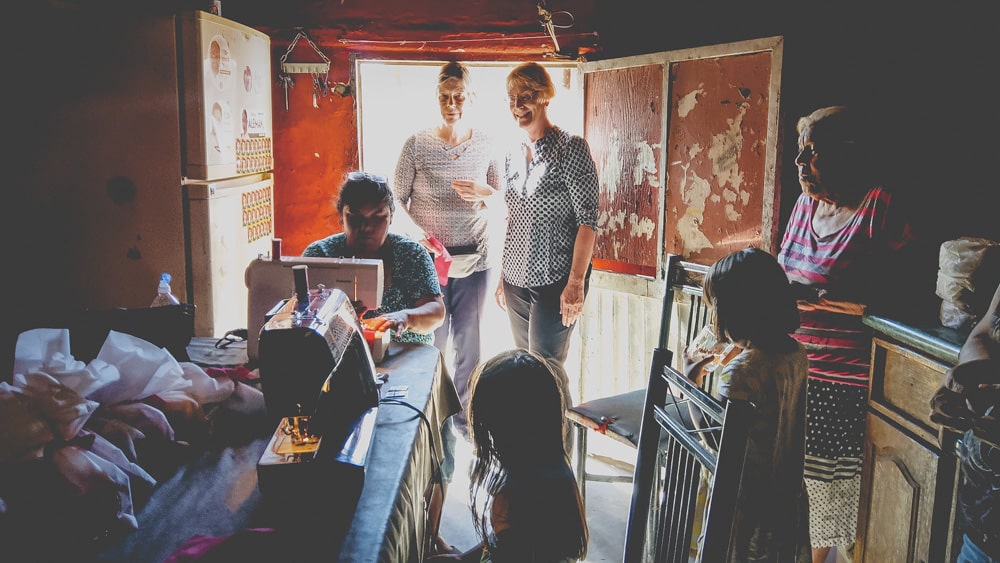 Sewing in the Desert
In November I learned of a local ejido (small impoverished community outside of General Cepeda) that is mostly known for prostitution. They call it Kilómetro 64, just known by the nearest kilometer marker on the highway where this dusty village sits, next to a long line of windmills, directly under major, humming power lines, in middle of the Mexican desert. Other missionaries have visited and befriended and ministered to these women over the years; from the second I first learned of them, I knew I had to as well.
Years ago, God put a passion in my heart to serve women through economic solidarity with the hope of Christ. I asked locals if they thought the women of KM64 would leave prostitution if given another opportunity: they knew how to sew – why not sew something that I can sell in the US? The general consensus was no, they would not. Instead of feeling crushed by that news, I felt a surge of hope for these women – hope in Christ. They might not give it up this year or next and maybe not even in this generation, but I hope in Christ that they will one day.
God was also making it known that He wanted me to start a ministry with local women in General Cepeda. So I did. Currently, the ministry, called Espero ("I hope"), meets weekly to pray the rosary (praying especially for the women of KM64), share scripture, and make bracelets so these women can earn some extra income for their families. Recently our Espero store went live on Etsy (an online crafts marketplace) and we are working to fill orders each week from the US.
After the Easter Vigil communion service in KM64, I was surprised to be asked to bring Espero to the women of KM64. So, when my mom and aunt visited us in May, they brought sewing machines and we purchased fabric from a nearby store. They worked hard all week to bring clear instructions and examples to the KM64 women. It was a very Spirit-led experience: sometimes we didn't know if we'd have a home there with electricity for the demonstrations. Now, the women in KM64 have begun sewing clutches and small bags to be sold on the Etsy, and they join in solidarity with the women in town as they pray for each other.
God, in His majesty, orchestrated all of it! What an amazing God we have who, in such a short time, has already united these women in the Espero ministry. Please keep all of them in your prayers as we continue to minister to their spiritual needs at KM64 and in town each week. Our hope remains in Christ for these beautiful women.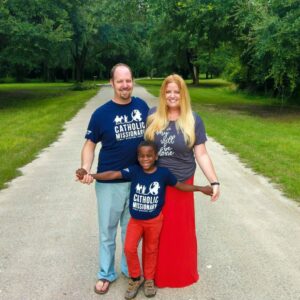 Comments are closed