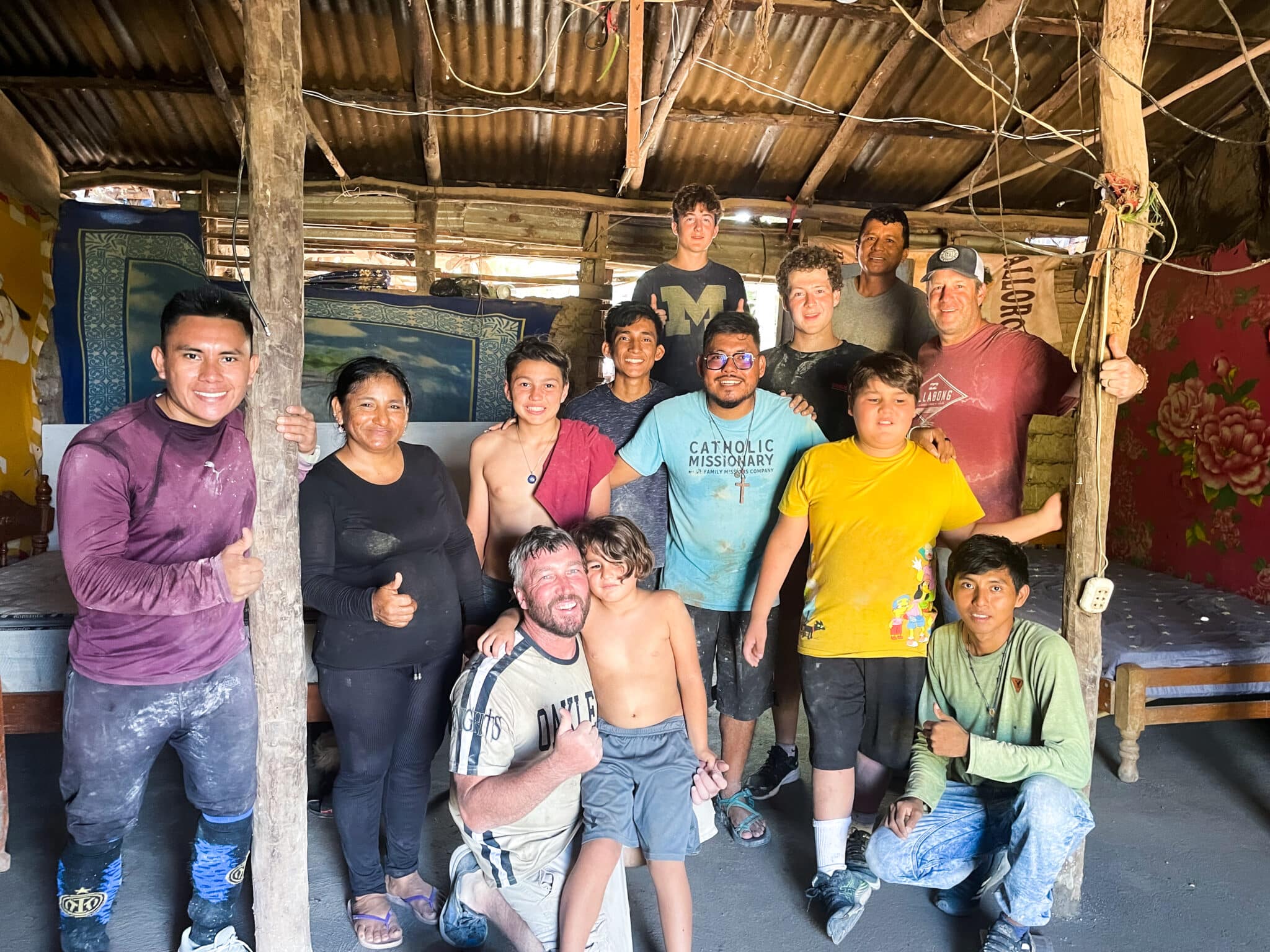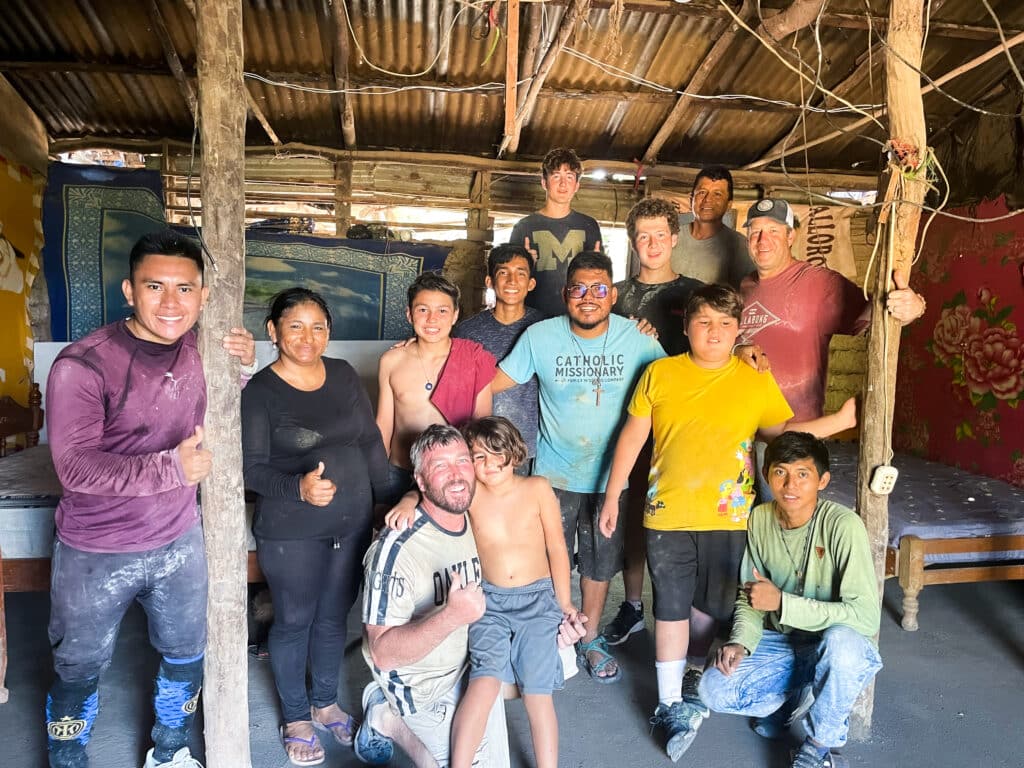 So Much Reward When You Open Your Heart
A Mission Trip Testimony by Maria Mata-Pollard
FMC mission trips provide an opportunity for families, groups, and individuals to serve alongside our full-time missionaries. They engage with the locals, experience the culture, and participate in prayer and fellowship. 
While the participants come to serve others, they often find themselves ministered to and transformed. That was the experience of Maria Mata-Pollard who just returned from a mission trip to Peru with her husband and children. She shares her experience with us: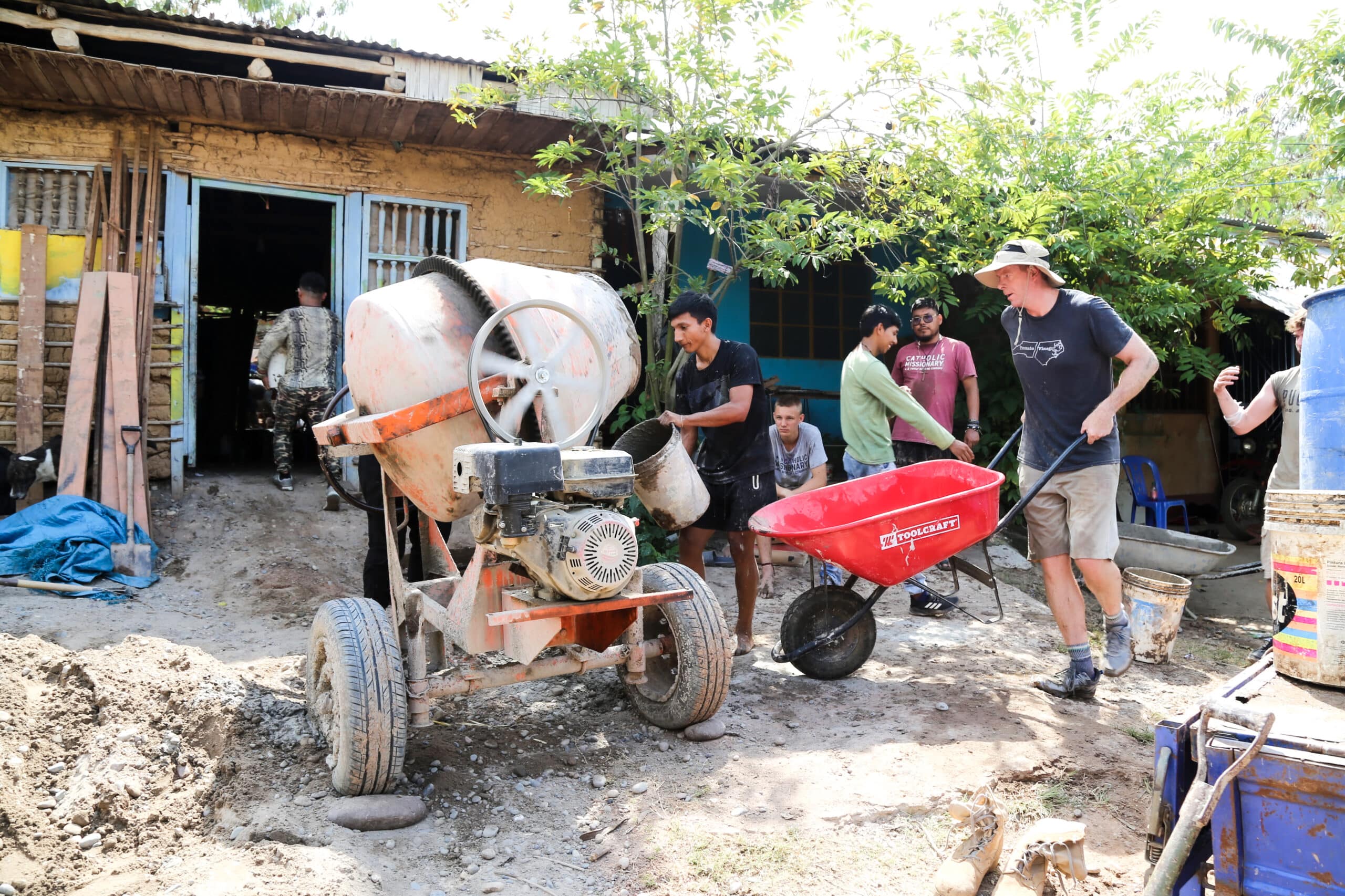 We are a very regular Christian family that is maybe not as devout as others. And we only go to church once a week. I learned that you don't have to freak out if you are not someone who has the habit of constant prayer, or if your children don't have the right amount of Catholic formation. The missionaries were so accepting and welcoming. I never felt judgment. If anything, I felt so incredibly reached and welcome to participate. That was so beautiful. Seeing the missionaries, pouring out so much love and making us feel welcome was so heartwarming.
What mission projects were you involved in?
We laid cement in three different houses. I loved watching my boys participate in heavy labor and follow the example of the older teenagers, without any whining!
I loved that they got to observe how other people live, how others are less fortunate. That is not something you hear from others or at church. But it is very much a reality. I love that they continue to pray for the families we have helped. They were forever touched like we were.
I also love that the missionaries were so resourceful, particularly with the very little ones who couldn't really participate in heavy labor. They took a group and walked around the nearby houses, asking if anybody needed prayers. We went into their homes and prayed with them. 
What was your experience of the local culture?
The people from Picota were so welcoming, warm, and loving. I love that so many people from the neighborhood are supportive of the mission and are working with the FMC missionaries. Because of that, we got a really close view of what their lives are like. I love watching the friendships made in different age groups. I loved sharing glory stories during morning prayer. Despite the fact that we were from different places, a lot of us were experiencing the same thing. We have so much in common. 
I love the food. I love how lively the town of Picota is. So poor, but so rich in spirit.
Did God change your heart in any way?
Yes, I felt like even though I had signed up to serve others, so much was happening that was for my own benefit. I have grown in my faith; I have grown in grace. I feel so loved. I have been reminded of how much God loves me, no matter what! This was probably the most beautiful experience of my life.
What did you learn from the missionaries?
A few times I felt like maybe I was not as holy or as worthy as other families on the trip because of our level of participation in our parish. Missionaries Tami and Robert always reassured me we were where we needed to be. And God loves us just as much as anybody else.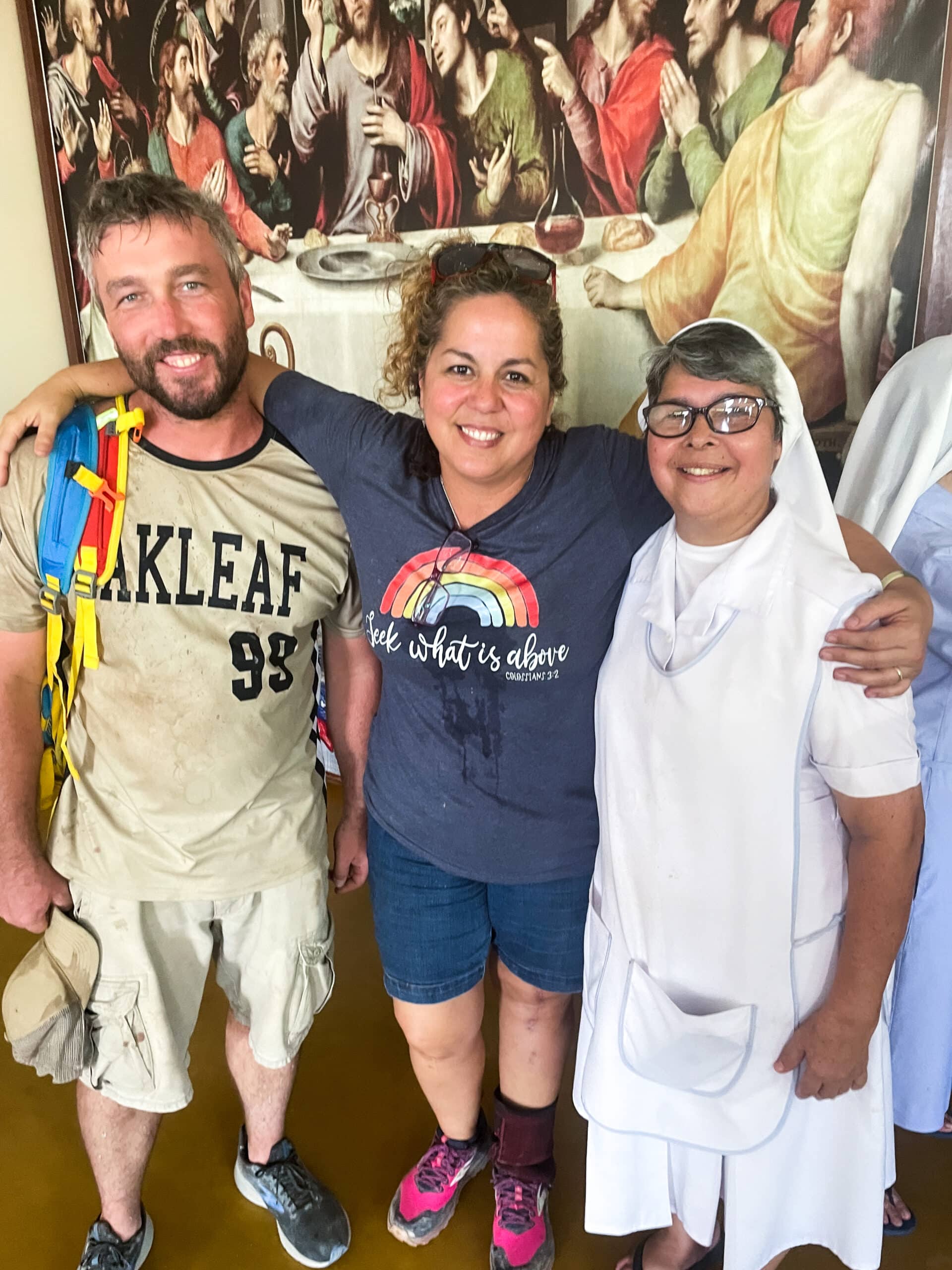 I was floored to see that the two leading families, the Erismans and the Peñas, had a bunch of young little kids, but this did not impede them. If anything, because of their experience, when we were having a hard time with our children, the Peñas were kind enough to bring us journals, coloring books, pencils, Christian notebooks, a children's Bible, and something to help them stay more occupied during adoration. Everyone was so understanding and kind.
I learned that I am "wonderfully made" from Brianna, that giving in to God should be effortless, and I should just let it happen always! I learned from Heather that hugs are all the medicine you need sometimes.
I learned from Tami and Robert to give ourselves grace. And that we truly have to trust God always.
I learned from the Peñas to not stress—not everything has to be perfect. And to give my children some space, as well, as they all process things differently.
I learned to be a little more forgiving and patient from Mary Clare, as others are forgiving and patient with me—because when that happens, I open myself to love. Giving and receiving love is so wonderful! 
I learned from Soren that even young people can be old souls and provide a word of knowledge. I learned from Anna and Wellington that love knows no language. Love is universal.
I learned so much in such a short amount of time.
What was the most impactful aspect of the trip for you? 
Sharing. Sharing in every aspect. Sharing my labor, sharing my love, sharing my prayers, sharing meals, sharing time at church, sharing glory stories, sharing songs, sharing adoration, sharing my soul. Especially with complete strangers! There is so much reward when you open your heart.
What would you share with someone thinking about an FMC mission trip?
Go. Don't think too hard. Whatever doubts you have, put them aside. Just take a leap of faith and go!
Comments are closed