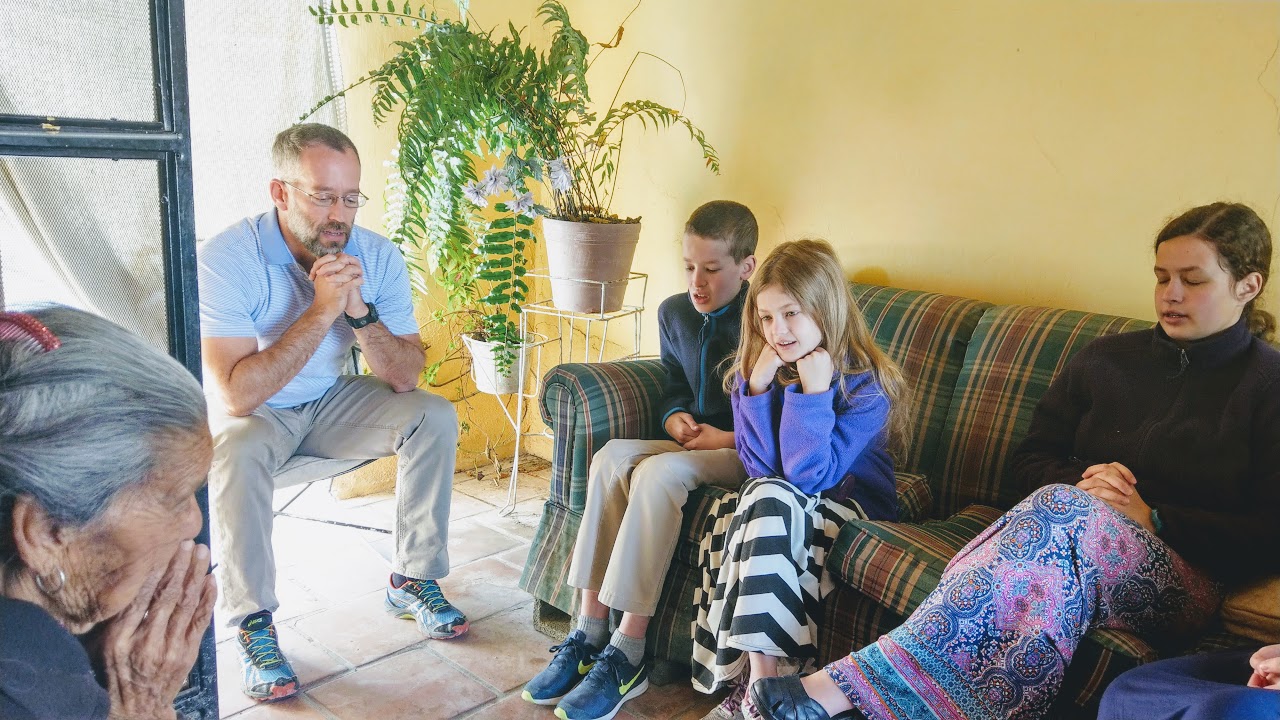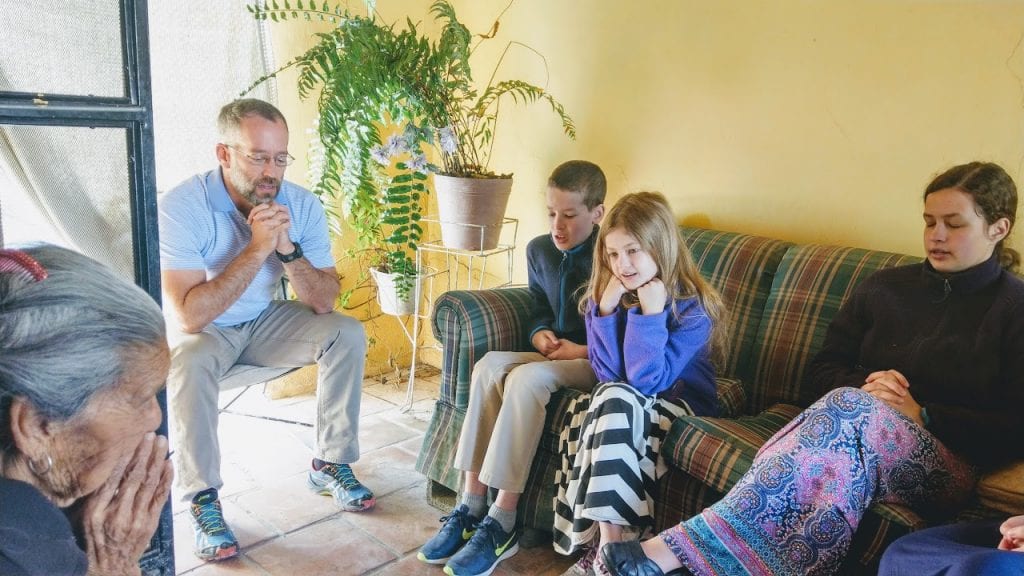 Taking a Risk
[Editor's Note: Saul Keeton and his family recently traveled with FMC on a mission trip to Mexico.]
"Jesus is the Lord of risk; he is the Lord of the eternal 'more.'
Jesus is not the Lord of comfort, security and ease.
Following Jesus demands a good dose of courage."
– Pope Francis, World Youth Day, 2016
It was with great excitement that my family of eight – my wife, Jan, and children Anna (14), Court (12), Leila (10), Charlie (7), Nicholas (3), & Felicity (1) – planned our mission trip to General Cepeda, Mexico, for Spring Break. Some of our friends and extended family joked about our sanity, or lack thereof, for wanting to travel internationally with all six kids, but we were undeterred.
In the preceding six months, the Holy Spirit had been working in our lives in a new way, particularly softening our hearts toward the poor and awakening our consciences to God's call to serve them more directly. My wife and I had slowly grown more uncomfortable with our high level of comfort in suburban America, so when she suggested a mission trip with Family Missions Company, I thought it was an excellent opportunity to serve the poor in a very direct way and to expose our children to a level of poverty rarely seen in the United States.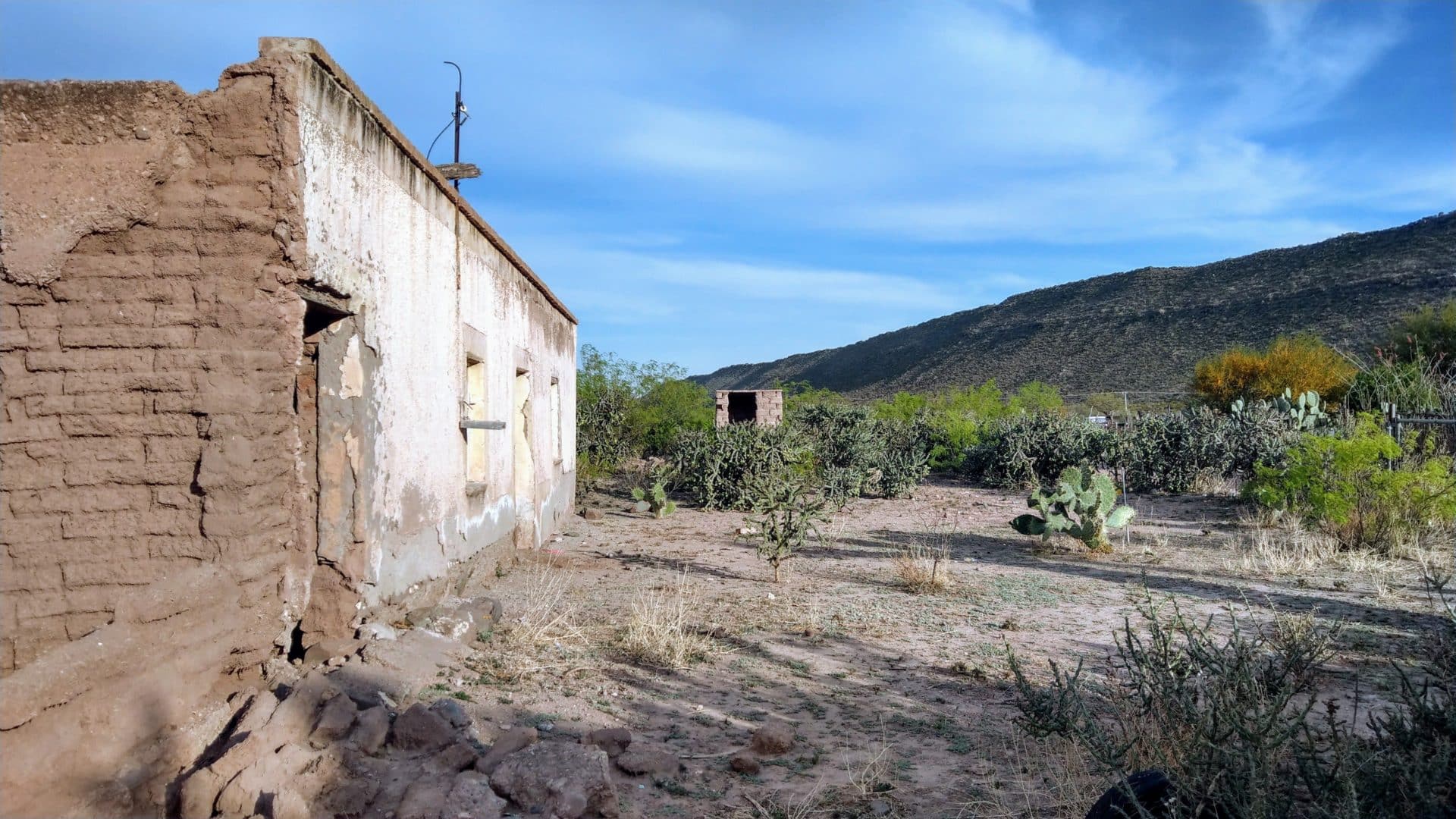 As the week of our trip arrived, our son Charlie was showing signs of shaking off an illness that he had been fighting, but on the morning of our planned departure, our toddlers were now coughing and sneezing after little sleep the night before. What timing! Sadly, we decided at the 11th hour for Jan to stay home with the three youngest kids, and with no little trepidation, I took Anna, Court, and Leila to Mexico by myself.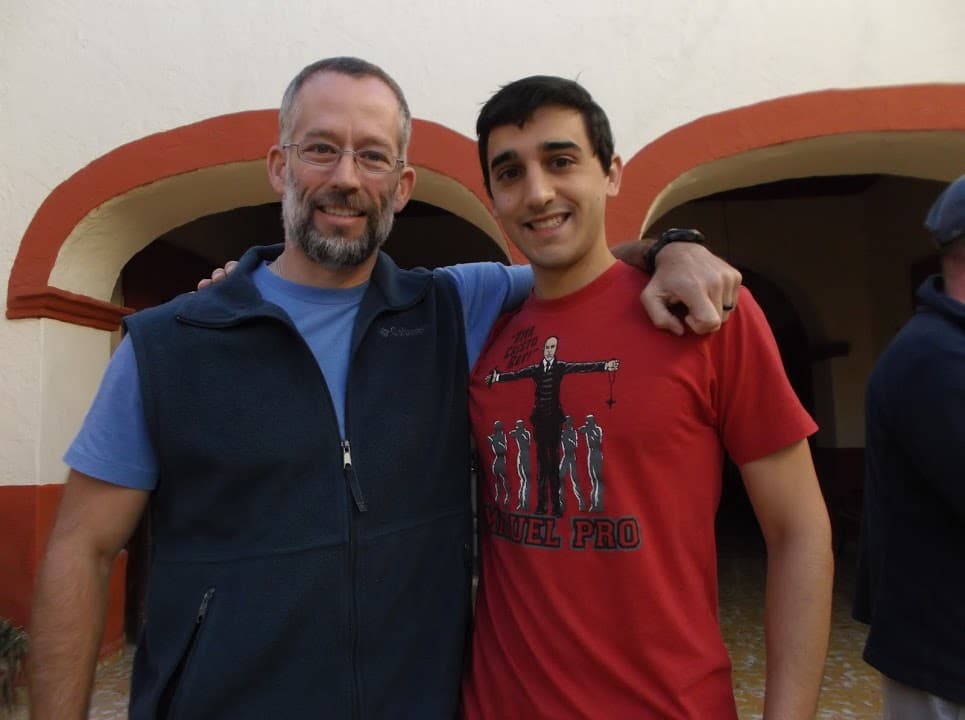 Traveling with them turned out to be a breeze. We were fortunate to meet Vicente Garcia, a fellow traveler and FMC intern, at our departure gate in Houston. We sat together on the short flight to Monterrey and even prayed Lauds together at 30,000-feet. That is one of the beautiful things about Catholicism – providentially meeting a perfect stranger and launching into familiar forms of prayer together.
As we prayed the Breviary, I felt the Lord speak to me through the reading from Isaiah 1: "Make justice your aim: redress the wrong, hear the orphan's plea, defend the widow. Come now, let us set things right." (Is. 1:17-18)
That invitation to cooperate with the Lord in setting things right and working for justice seemed like it was intended just for me. Though I had been completely on board with the way the Holy Spirit had been preparing us for this trip, truth be told: it was my wife's idea. And now that she was staying behind and I was traveling alone with the big kids, I was beginning to feel anxious and wondering if I was hearing God's call to serve the poor with the same intensity that she was. It seemed Our Lord was telling me that this was my work, too.
Ben Schumann, an FMC missionary, found us at the airport and drove us to the mission post in General Cepeda. Our accommodations were very modest, as we expected, but also fully met our needs. If it had not been clear to the kids before, it was clear now that this week was going to be more like a working retreat and less like the vacations to which they have become accustomed.
After meeting the other permanent missionaries – the McConougheys, the Ruiz-Ponce family, Kristina, Rachel, and Clare – my daughter, Anna, observed that "they are all so happy here!" I, too, was struck by the joy in everyone's eyes. They had an obvious, yet uncommon, inner peace that sprung from clearly knowing their vocation and fully living it with vigor. Their energy was contagious and would uphold us throughout the week.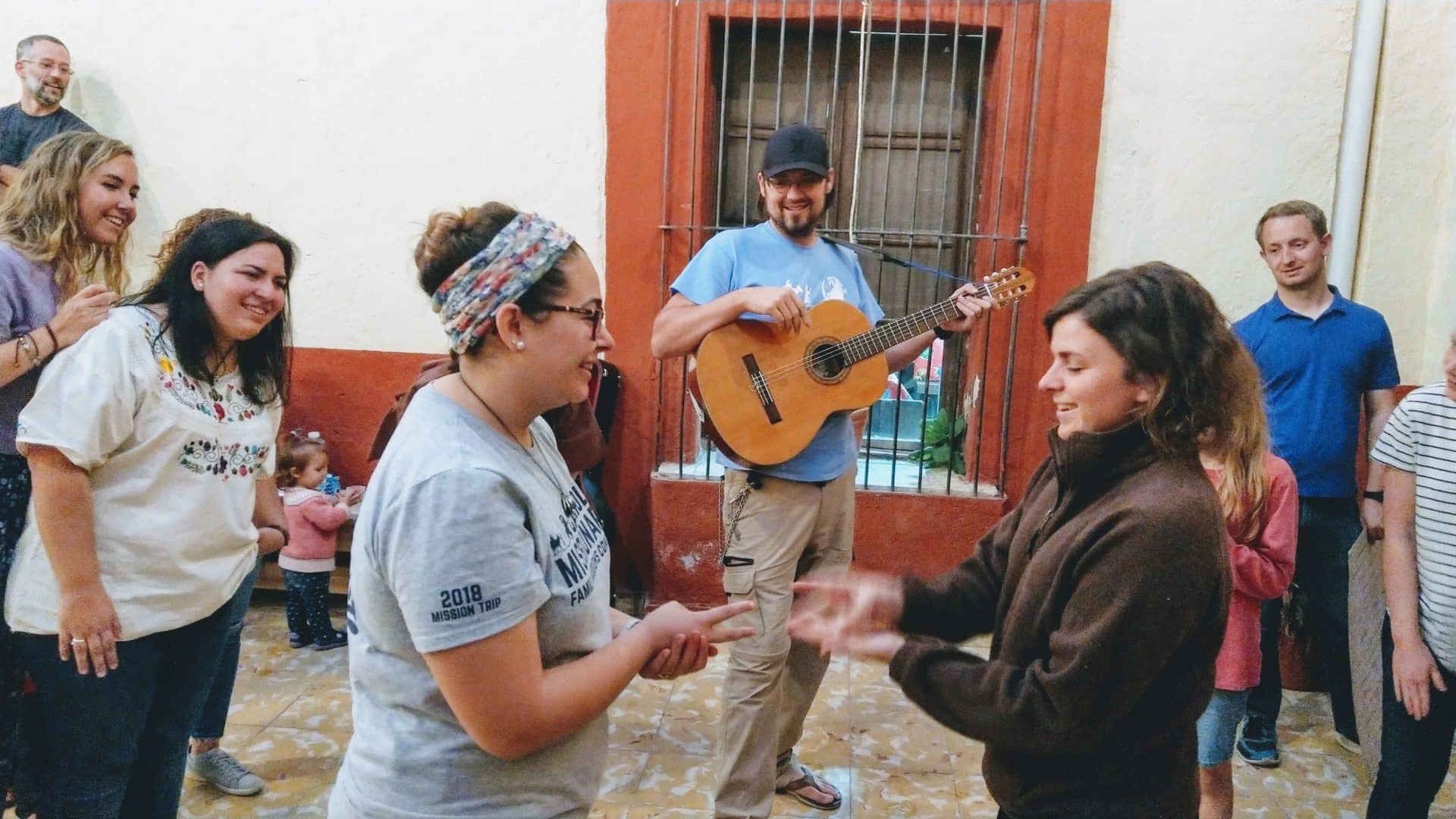 As soon as we arrived, I began to keep a journal of our experiences. This is not a practice I have ever taken up before, but for these seven days, I resolved to put pen to paper several times per day. Mostly, it was a recitation of the day's events so that I would be able to recount all of our experiences to Jan when we returned home. But I also used my journal as a repository of sorts where I dumped my anxieties and doubts to just get them out of my head. As the week began, I wondered: is my faith deep enough to live the life of a missionary? Do I love the poor enough? Do I love Jesus enough to lay it all down (e.g. career, house, activities, stuff) for Him? Would I be willing to answer the door whenever someone knocks? Can I stand having dirty feet all the time? Can I learn another language well enough to give people comfort and hope? Can I tolerate cold missionary showers… forever?!
The greatest highlight, by far, of the mission trip was visiting the ranchos to pray with the villagers. We visited three ranchos during the week – Macayu, Narigua, and San Francisco. And upon arriving, we walked through the rancho inviting anyone we saw to come to the chapel to pray with us. "Buenas tardes! Somos misioneros Catolicos. Les invitamos a la capilla para orar con nosotros!" Good afternoon! We are Catholic missionaries. We are inviting you to the chapel to pray with us!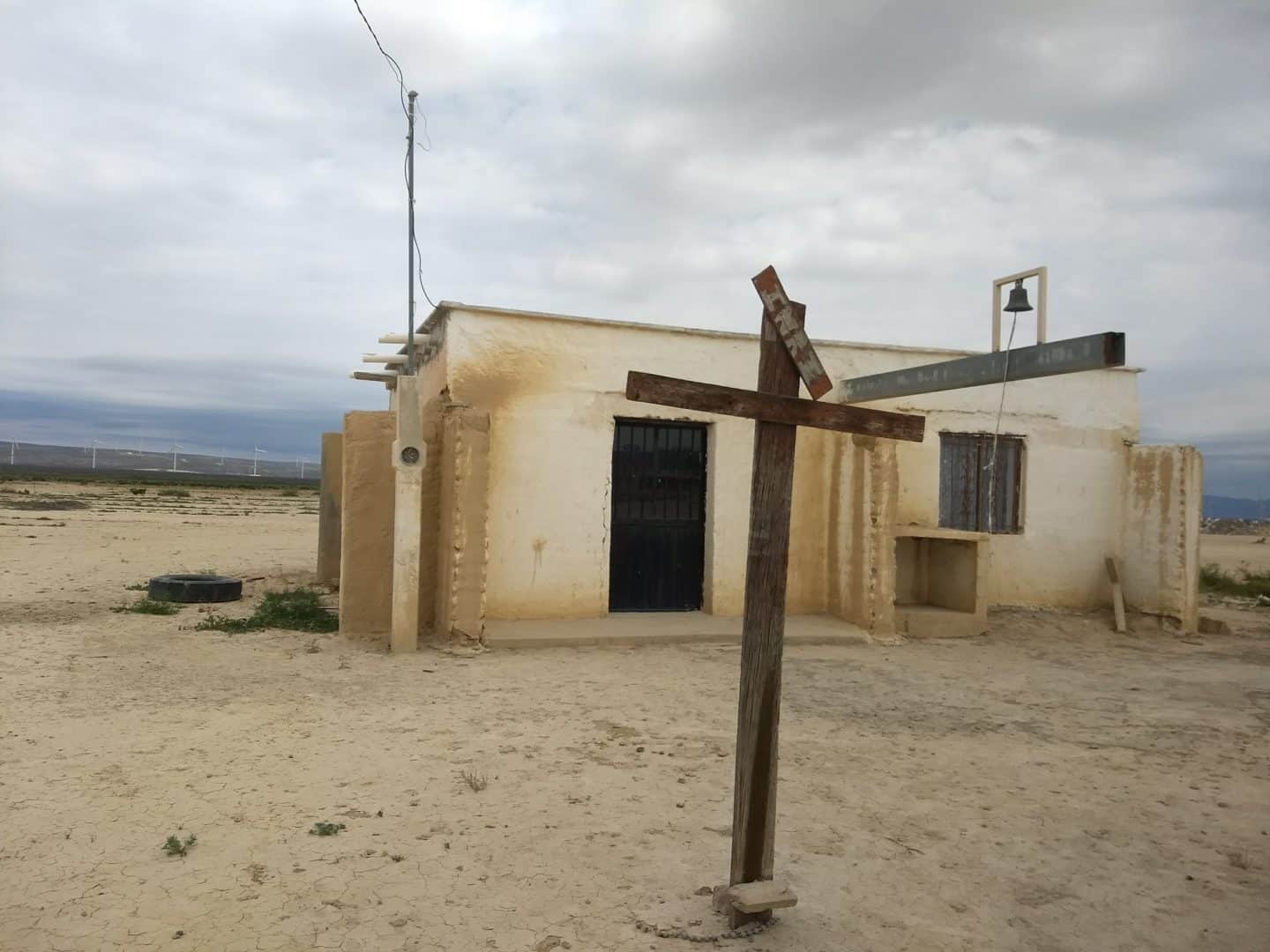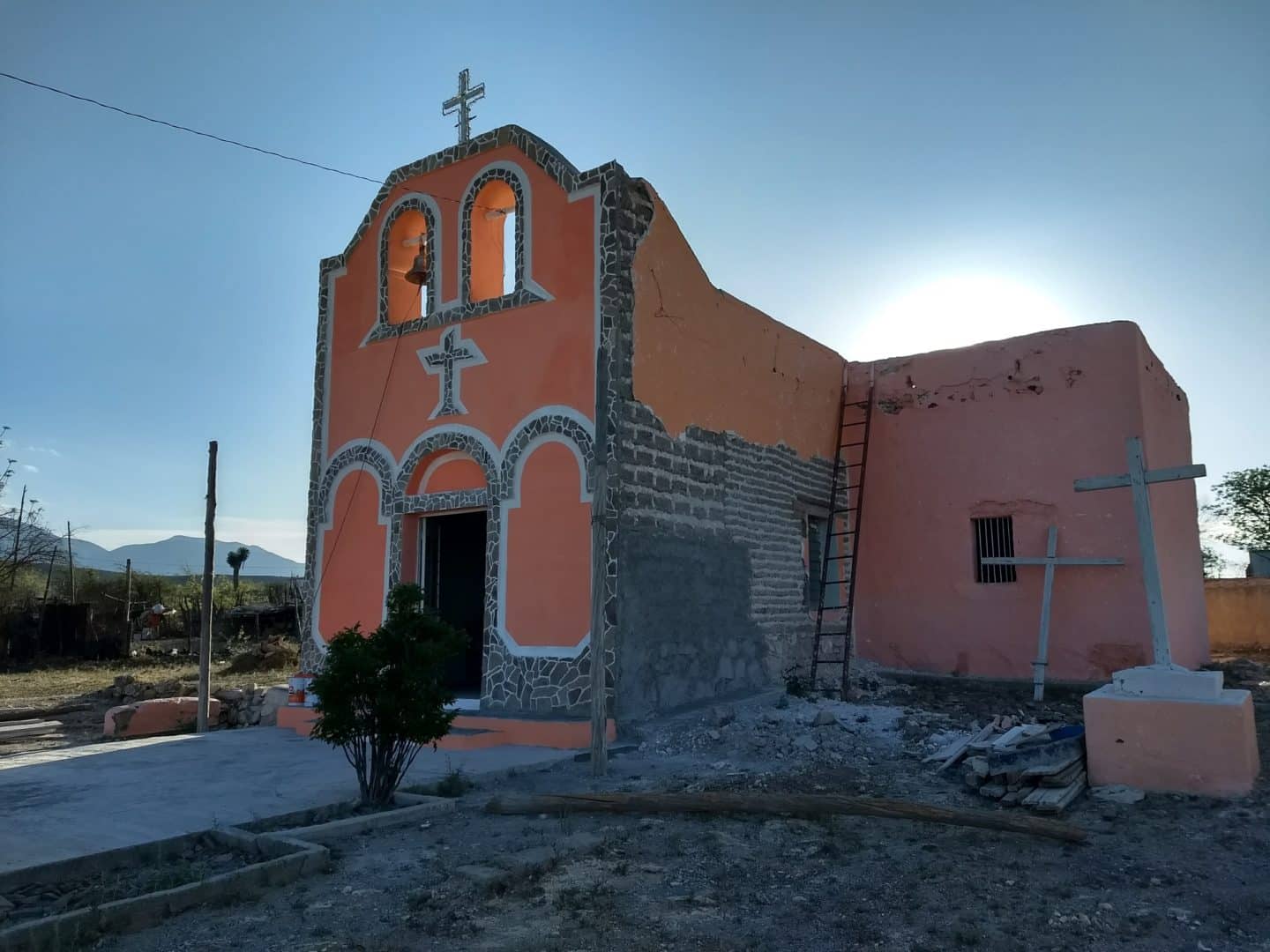 The three small rancho chapels we visited during the week were striking. They were very humble, yet beautiful and evidently cared for with great love. In each, I found two commonalities. First, images of Our Lady were ubiquitous. Obviously, devotion to the Blessed Virgin is still very strong among the Mexican people nearly 500 years after her appearance on Tepeyac Hill. And second, the familiar glow of a sanctuary lamp was also prominent in each chapel, indicating that the Lord of the universe had pitched His tent among the poorest of the poor. What a paradox, that among such material poverty, the greatest richness is to be found!
In Evangelii Gaudium, Pope Francis reminded Christians that they were called by God "to go forth from their own comfort zones in order to reach all the 'peripheries' in need of the light of the Gospel." It felt as though we had gone to the ends of the earth to reach some of these remote places, to the extreme periphery of the world. I'm not sure why it surprised me to find Our Lord here in the mountainous Mexican desert. Clearly, He does not ask us to do something He himself is not also willing to do.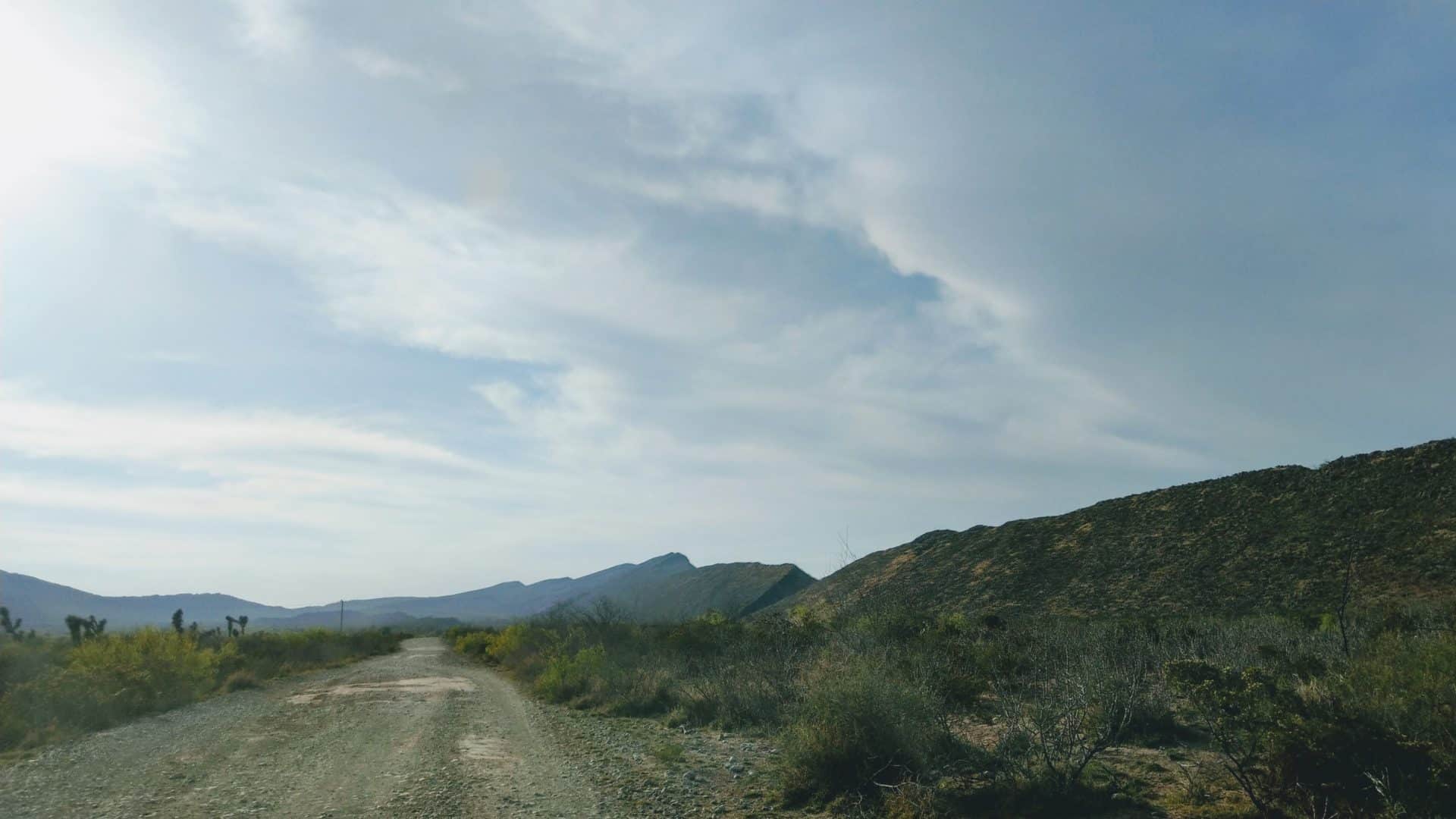 With this realization, I felt as if metaphorical scales were falling from my eyes, and the words of St. Peter echoed in my mind, "Lord, it is good that we are here!" (Matt. 17:4) Of course, I had not seen the Transfigured Lord, as Peter had, but I did suddenly see anew that visiting the poor in these places was an incredibly blessed experience.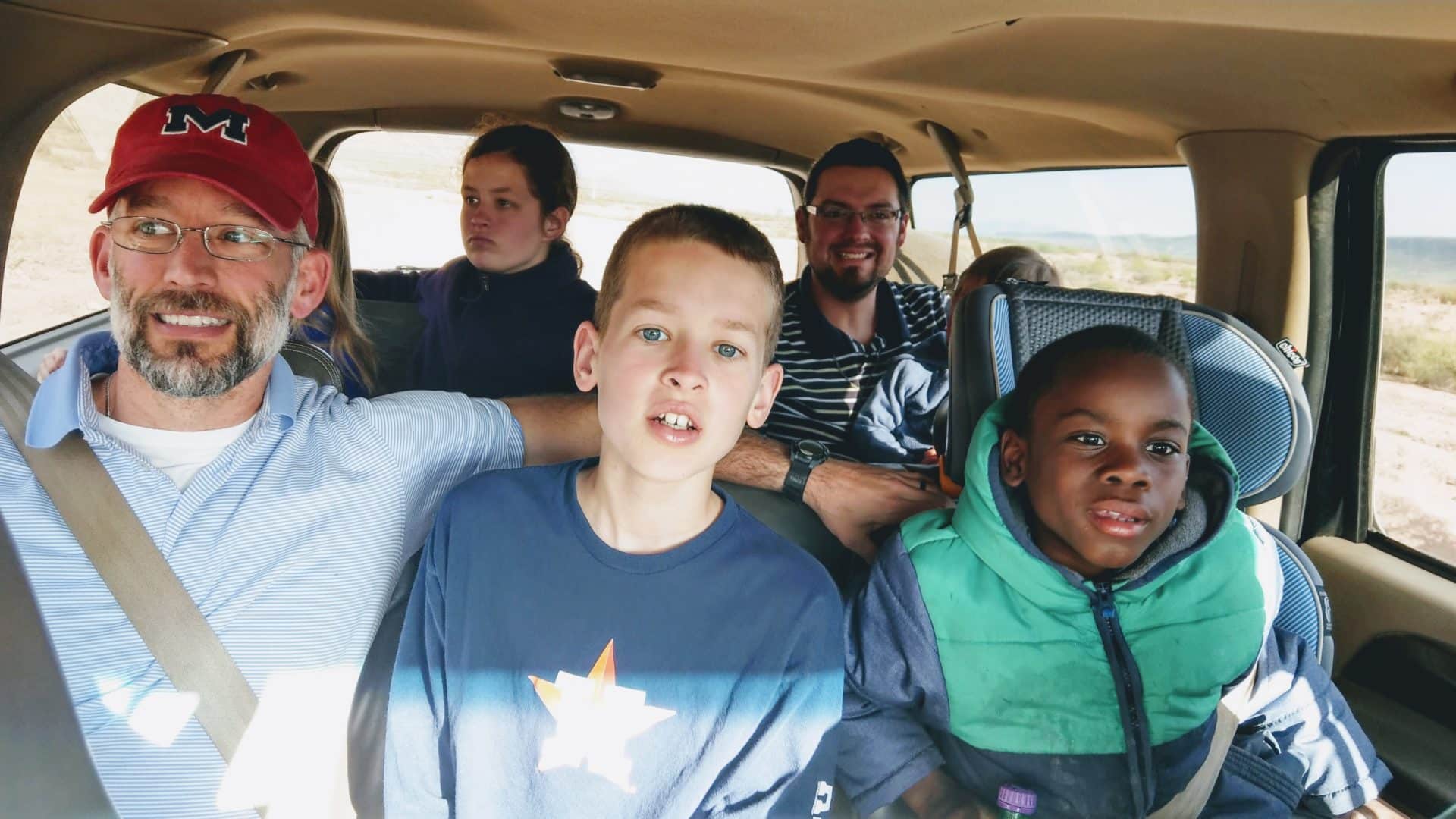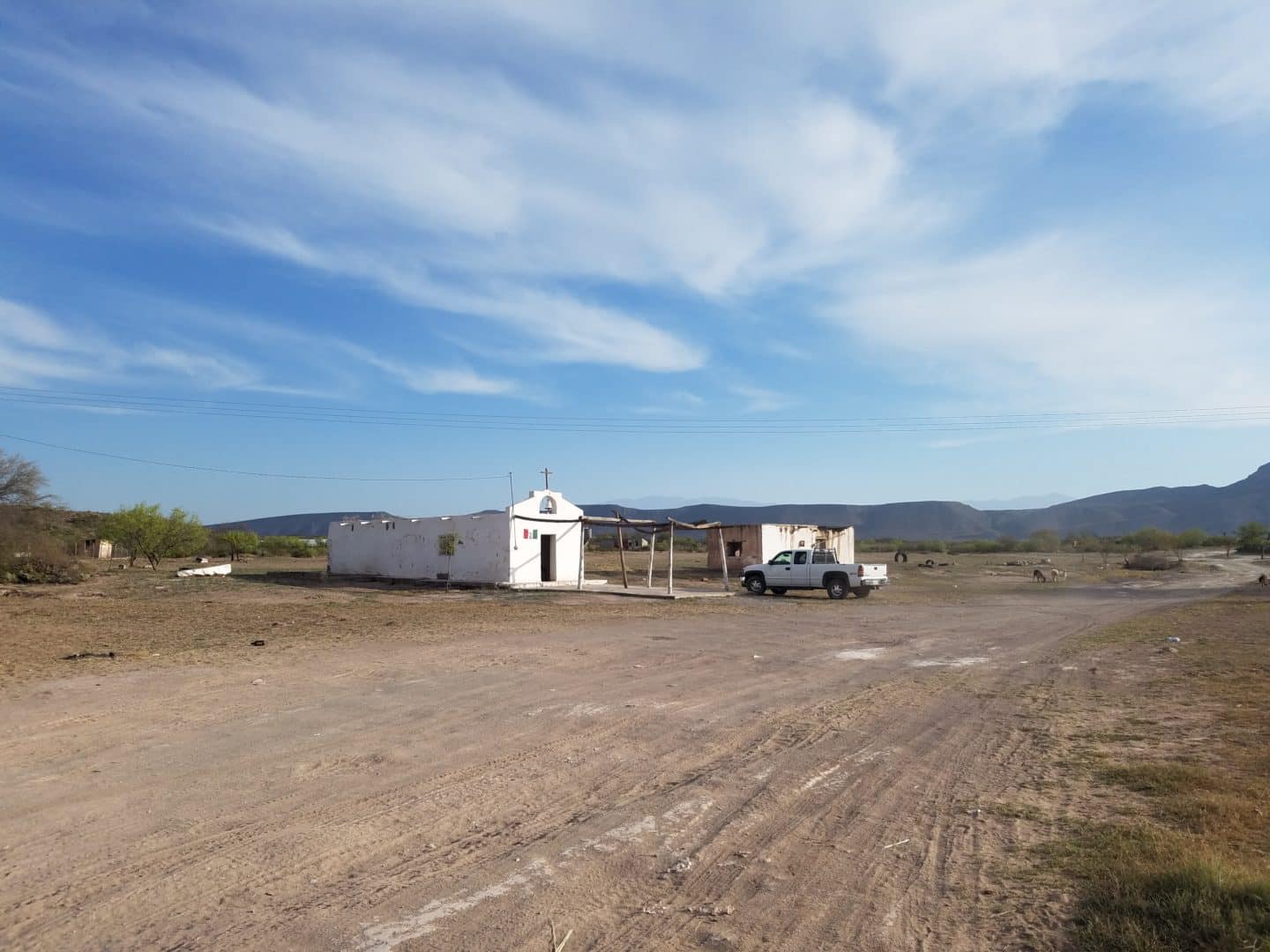 Our family was part of a group that drove out to Narigua for our second rancho visit. Narigua is a small village located about 7 km (4+ miles) from the mission house. Unbelievably, it took an hour to make the drive because of the poor condition of the washed out road. Once there, the kids and I split off from the others and knocked on doors to invite people to pray with us. Sadly, not a single person answered the door! But thankfully, the other half of our group had some success. They found a single person to come pray with us, an older woman named Marta.
We stalled the start of our prayer service for a while hoping that others would come. It just didn't seem right to my secularized, results-oriented mind that we would go to all the trouble of driving out to Narigua to hold a prayer service for just one woman. Soon enough, though, it became obvious that she was going to be our only attendee, so we got started.
We sang two lively songs in Spanish, and then I was invited to give my spiritual testimony, which Ben translated for me. What transpired over the next 10 minutes took my breath away! When just moments earlier I had fleeting thoughts about wasting time and effort to come to this place, I now remembered the value of one simple soul to Our Lord, how He would leave all else in pursuit of it, and how He rejoices more over finding it than over all those safely within the fold. I understood that it was a singular honor and privilege to stand in the smallest of the small chapels and participate in the Lord's work.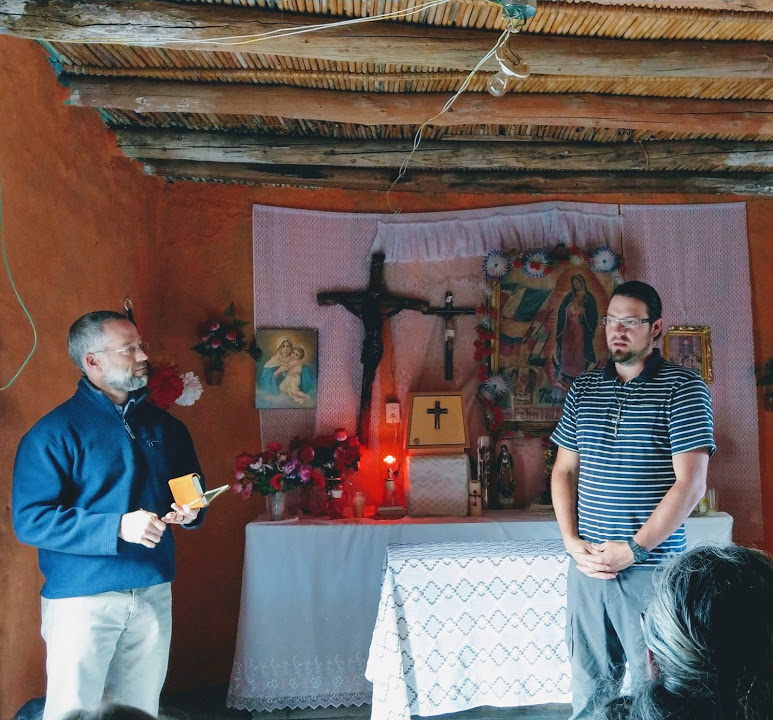 Immediately afterward, I thought that perhaps God arranged it that way on purpose. Perhaps Marta was the single person in that village that most needed the presence and prayers of the missionaries that night. Maybe my testimony – about God calling me despite my brokenness to His service through the message of Divine Mercy – gave her comfort in some way. Maybe she was feeling particularly broken. Maybe I said exactly what she needed to hear. And if so, praise the Lord!
In hindsight, however, I have had an epiphany. As much as I hope that my presence in Narigua that night was a balm to her, in fact, I have come to believe the reverse was true. She was there for me. Her presence gave me the permission I needed to speak openly of my faith in a new way, to let the story of my walk with God out into the world, even if it was delivered merely to one soul that night.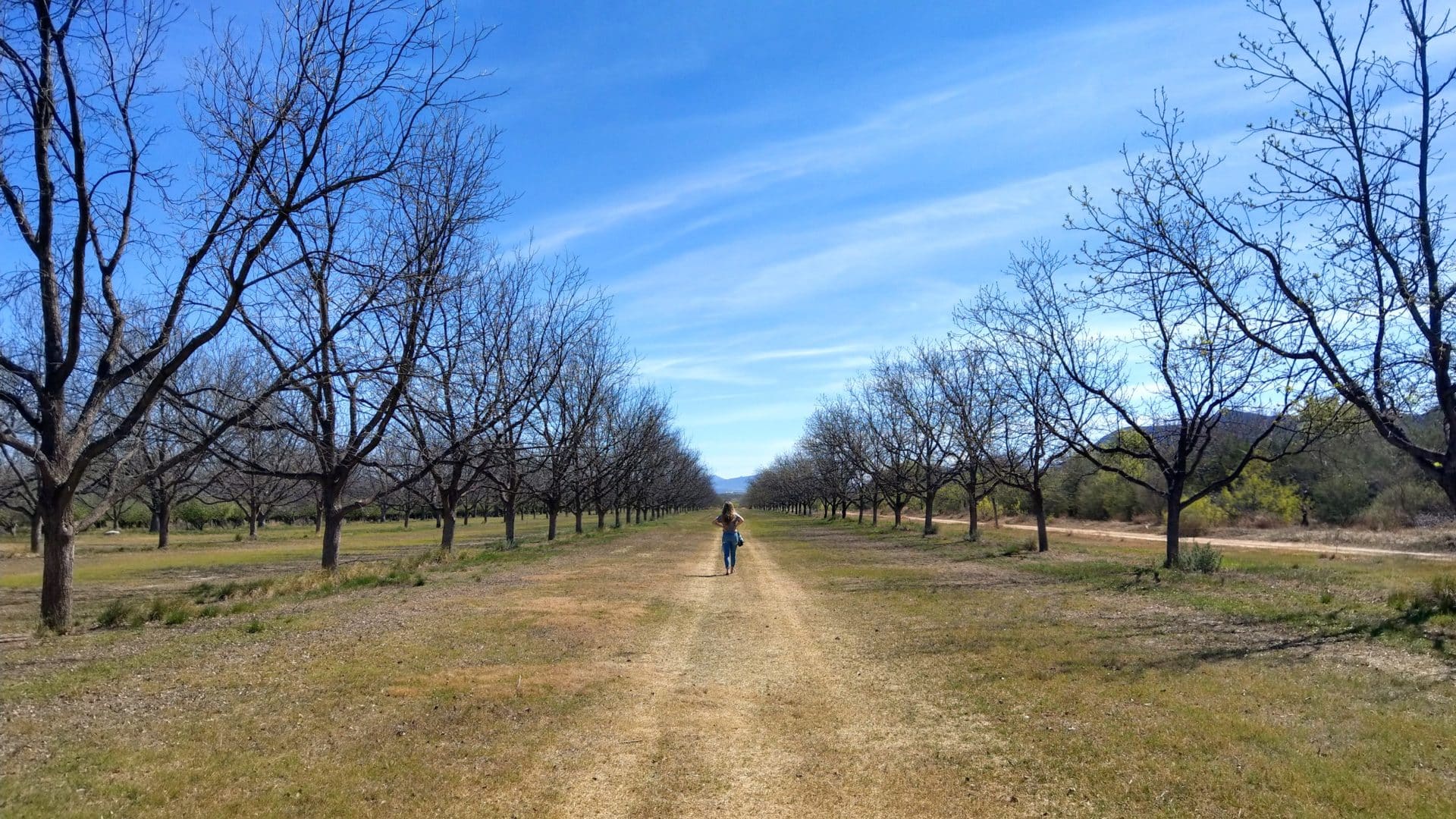 The week ended with Desert Day, a mini-retreat into nature to spend time with God in His creation, to pray, to read scripture and to listen. After praying a rosary and invoking Our Lady's protection, I opened the bible to seek direction from Our Lord. I felt led by the Holy Spirit to begin with The Second Letter to Timothy. This is what I found just six verses into the first chapter: "I remind you to stir into flame the gift of God … For God did not give us a spirit of cowardice but rather of power and love and self-control. So do not be ashamed of your testimony to Our Lord … but bear your share of hardship for the gospel with the strength that comes from God." Lord, that was exactly what I needed to hear!
A week that began with sadness and frustration at leaving my wife and sick kids at home ended on an extremely high note. I felt Our Lord planted that specific reading into my heart at this precise time in my life to address some specific doubts of mine – very specific doubts that I had been jotting into my journal all week! So what do I take from it? Missionary life is tough whether at home or in foreign lands. It is messy and unglamorous. The results can seem mixed at times. But there is no room for fear with the Holy Spirit as a protector and guide. God has given me specific gifts to share. He has called me by name to be alive right now at this point in history. He wants me to speak with holy boldness in His name, to be unafraid to take a risk, to chance failure in pursuit of the Kingdom. He has plans for me, and He has called me to cooperate with Him in setting things right.
"For you know the gracious act of our Lord Jesus Christ, that for your sake he became poor although he was rich, so that by his poverty you might become rich." (2 Cor 8:9)