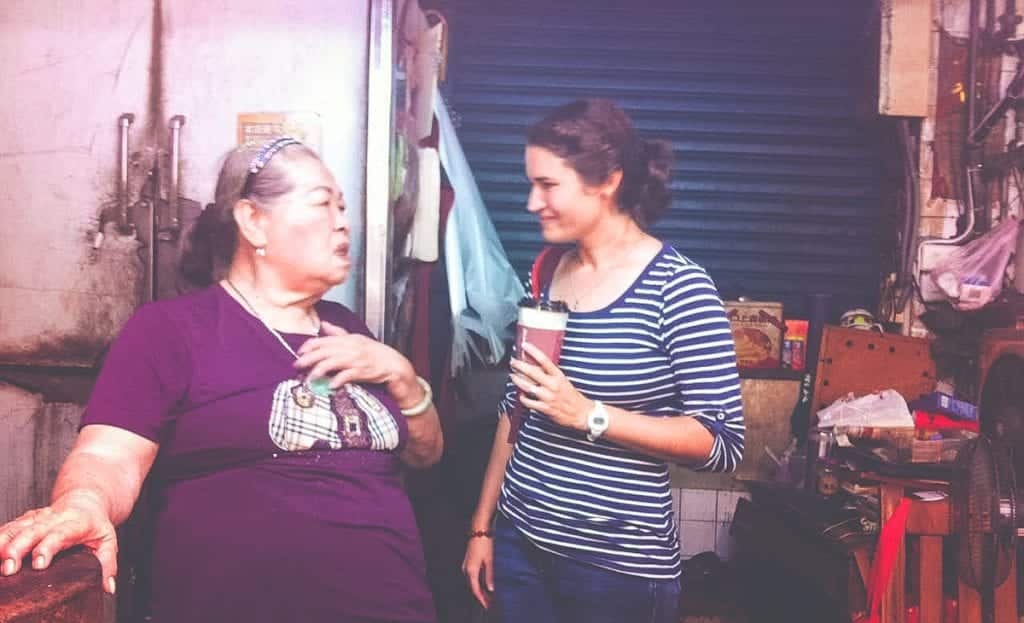 There is a certain market in Taiwan that is my stomping ground, a place that has unintentionally turned into a ministry that I truly love! I go there about three to five times a week to get the best deals on fruits and vegetables as well as see the adorable vendors. Being the only foreigner, many ask what I am doing here and I give them the unusual response of "Catholic Missionary." I know this as my identity, especially when the old man selling oysters sees me and says, "Amen, Alleluia!"
One day, I needed to get beef for a soup, which is something that I rarely buy, so I went into a section of the market I had never been to before. I walked in and this elderly lady behind a counter sort of jumped up when she saw me. I kept walking; normally this is the reaction to seeing a foreigner. I continued to walk, looking for hanging beef (no idea what that looks like) when someone directed me back to the lady that I first saw – who sold beef! She said that she was so happy to see me and began speaking with me. I learned that she had been friends with another Christian missionary and had known her for 30 years and how, unfortunately, they lost touch. She said when she saw me, it made her think of her missionary friend. She had not asked me if I was a missionary, but told me I was! Since then, I go to see her when I am at the market and am currently trying to help her find her friend.
All of this to simply say: one knows when he or she has encountered Christ in another. This lady saw something in me that she saw too in her friend. She is always so happy to see me;  we have just met but she calls me a very good friend and says she feels a sense of peace when I am around. This is what being a missionary is, bringing Christ into our everyday lives and allowing His joy and happiness to permeate the hearts of those whom we encounter. Pray that I, and we as a Church, may allow Christ to possess us so totally that wherever we go, they know we belong to Him and thereby give others the opportunity to share in the knowledge of His Love.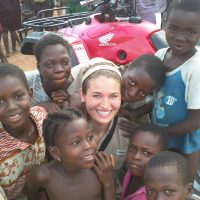 Taiwan
Sarah
Comments are closed