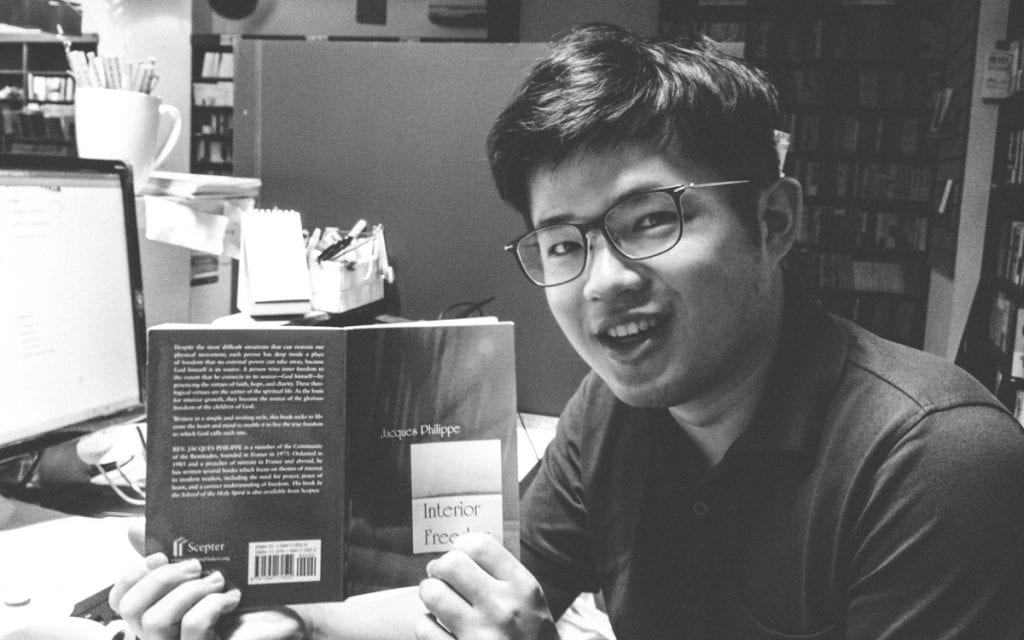 "Consider, brothers, how you were called; not many of you are wise by human standards, not many influential, not many from noble families. No, God chose those who by human standards are fools to shame the wise; he chose those who by human standards are weak to shame the strong, those who by human standards are common and contemptible – indeed those who count for nothing – to reduce to nothing all those that do count for something, so that no human being might feel boastful before God." – 1 Cor 1:26-29
I feel torn every time I hear Pope Francis's message of "making a mess of things." The self-conscious and lazy part of me wants to use his message as an excuse to do as little as I "feel comfortable" doing, while the scientist and perfectionist in me tries to calculate the equation to invent the messiest mess the Catholic Church has ever seen. Clearly, God qualifies the called, not the other way around.
In an effort to encourage those of us who have a hard time hearing or sensing the voice of the Holy Spirit, I decided to write this article.
As much as I hate to admit it, missionary evangelism is haphazard; it's unpredictable; it's disorganized…well, it's just messy. As Christians, and perhaps even more as missionaries, we tend to focus on the powerful encounters and conversion stories we read in the Bible or hear from others. We like seeing before and after pictures of a remodeled house, but love forgetting about the noise and the disorder that was inevitable during construction. When Pope Francis tells us to make a mess, it is because we as a Church, for fear of going through the "under construction" phase, prefer to focus on others' glory stories. We spend a lot of time planning, and little time doing. We forget and sometimes don't really believe that our God not only cleans up our messes, but turns them into something beautiful.
As I began reflecting on the amazing things the Lord has done in me and through me during my past two years as a missionary, I realized that many of the people who have responded to the Gospel message were not necessarily the people I sought out. Overwhelmed by the vast number of people who don't know about Jesus in Taiwan, I decided to focus on giving those who appeared to be farthest away from God the Gospel message – the oldest and most dilapidated house that would win the "most improved" prize, if you will. Much to my surprise, those people didn't respond nearly as dramatically as the woman at the well or as, say, the Buddhist who read the Bible for the first time and was convicted of God's love.
Instead, the Lord lead me to Victor, my Buddhist friend, who works at the bookstore near our apartment. I was looking for children's books to help me learn the local language and started speaking with Victor who speaks English very well. Many times after that encounter, when on my way home, I would take the small detour to visit him. One day after many ordinary encounters, Victor and I decided to read together Jacque Phillipe's Interior Freedom, a book I had already read and appreciated for its simplicity and relevance to everyday life. Victor thought he was going to simply practice his English, I thought I was simply doing my job as a missionary, and in the end the Lord simply used that book to transform us both. Even if Victor never becomes Christian, I know the Lord has used our time together to speak His love and truth into Victor's life.
The Lord also lead me to Eric who works at the hostel where I sought accommodations for my parents who came to visit me in Taiwan, to Ted who works at the coffee shop our team went to instead of attending a meeting in a language we couldn't understand, to the magazine seller outside Providence University, and to many others who are outside of our "intended mission" of being campus ministers. I leave Taiwan knowing they aren't better because they know me, but because I was able to give them a tiny fraction of His love.
So please, approach the person who keeps looking at you, but won't engage you in conversation. Tell the girl in the bakery you think she's beautiful. Ride the train an extra thirty minutes past your stop because you're telling somebody about Christ's love for them. Approach those who seem completely lost, as well as those who seem totally put together. And even if those people don't accept or receive His love in a dramatic or exciting way, let us remember that the Lord desires conversions and cares for his children more than we can ever. Say yes to the smallest nudging of the Holy Spirit, and trust that He is going to use your yes in ways you cannot imagine!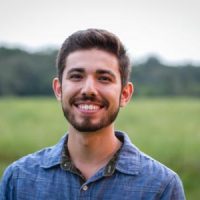 Taiwan
Thomas
Comments are closed