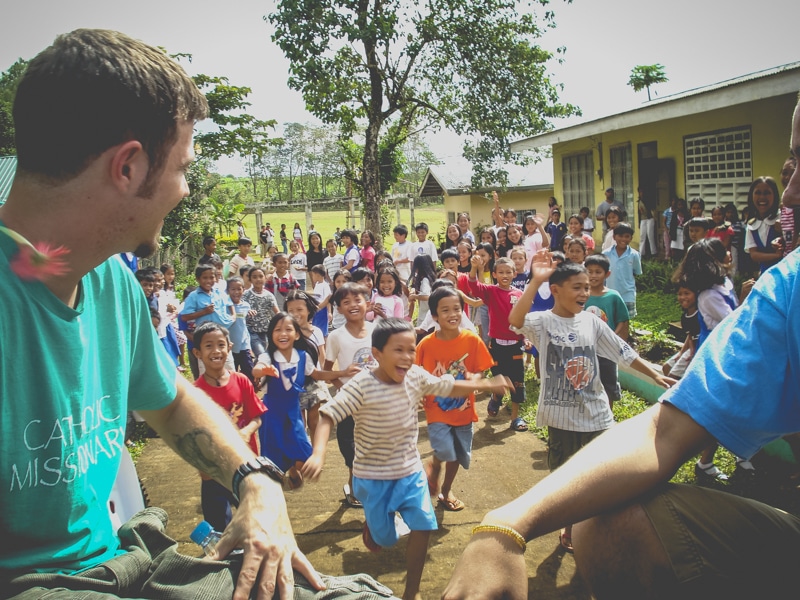 Update on Eric Baquet
[Editor's note: Eric and Sarah Baquet are alumni missionaries of FMC, having served in Mexico, the Philippines, elsewhere in Asia, and Big Woods. They now live in Lake Charles, LA with their four children. Here, Sarah updates us on things in the wake of Eric's recent surgery to remove a brain tumor.]

[Picture (above): Eric, far left, playing with kids in the Philippines.]
Good Morning! Yesterday was a good day. Eric continues to look and feel quite good. We were even joking that it's a good thing he has proof on his head that he had brain surgery, because he acts so close to normal that one might doubt he just went through a major (MAJOR) surgery.
The children are home! It is so good to be together as a family. The simple things are most meaningful to all. Cuddling on the couch. Catching lizards. Writing math problems on our chalk board. Glasses of cold milk at the kitchen table. A movie in bed with "Dada." Sleeping in own beds. Scattering toys. Visits from neighbors. Family prayer.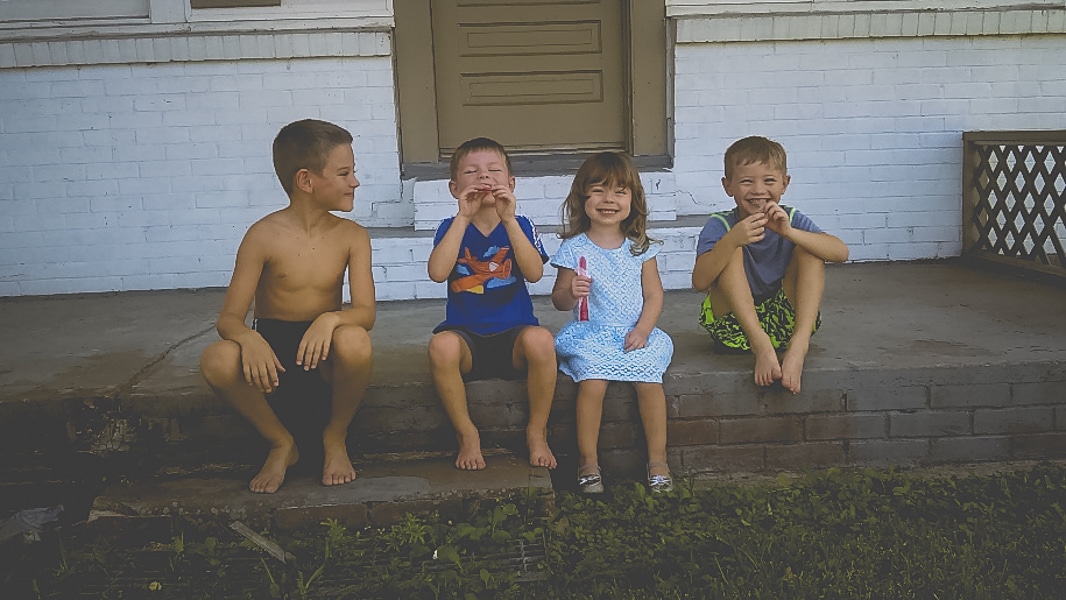 It is good.
One of the many realizations of this time is that so many are suffering great challenges and crises in their personal and family lives. When crisis hit us it seemed like the whole world melted away, and our crisis was the only thing happening around us. You probably understand that hyper-focus when tragedy occurs. As we are able to "zoom out" and re-focus our lens for the time being, we are aware of circumstances similar to (and much greater than) our crisis all around us. The mother in the hospital with husband and six little children in tow, pregnant with her seventh, being treated for a blood clot that could potentially take her life leaving her husband a widower and her many little ones orphans. The strong family who poured out their whole lives to "raise their children right." Only to be faced with the devastating loss of destructive decisions that have claimed the bodies, minds, and souls of their precious ones. The stay at home mom of several little ones who desperately clings to Jesus and grasps for hope as her husband loses another job and financial crisis again looms. The family who, open life, joyfully receives another precious soul and battles daily to make life work in a space that is simply too small for their needs. The elderly woman whose husband has died, whose children have moved away and whose alone-ness makes something like a simple fall a constant worry tugging at her mind. The parents of an autistic child who desperately needs therapy to help his little life become "safe" and "normal" but who has to cease services when insurance will no longer pay….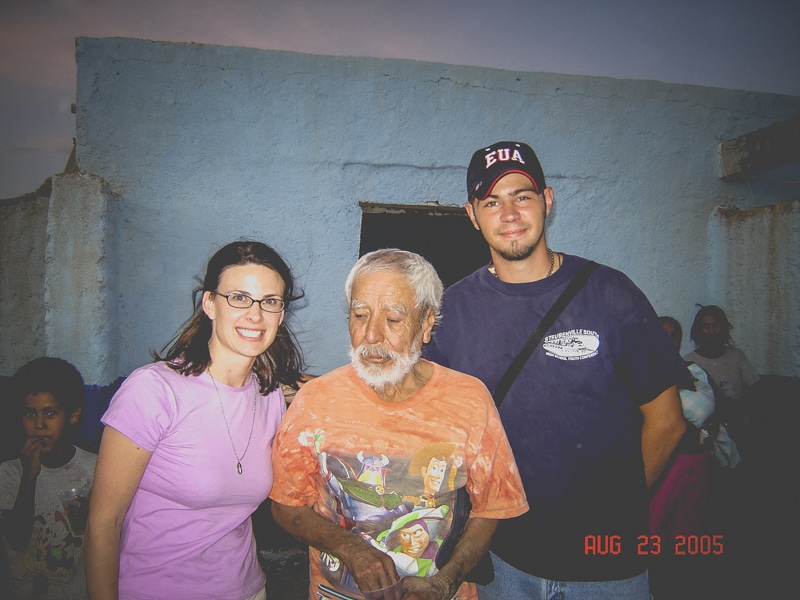 This reflection is not meant to be dire, but a simple opening of eyes to realize that suffering of people exists all around us, and that means we NEED each other. We need one another's simple acts of kindness. These do not need to be big. A smile. A look in the eyes. A "How ARE you doing?" A text. A checking on. A meal. Trash taken out…..The Body of Christ, when we come together, each with our own small gift, can and does create a beautiful tapestry to cover needs. Suffering is not taken away, nor should it be, because in the suffering redemption is hidden. But when we come together as the Body of Christ, each offering his own small gift, the result is Simon of Cyrene: helping Jesus to carry the cross to Calvary. We are all on the same journey up the mountain of God.
God, grant us grace today to say "yes" to you in little ways. Little acts of kindness and compassion that help us all to know we are not alone. Help me to cut from my life that which ensnares me, making me unable or unwilling to be Simon, or Veronica… like my pile of garage sale items perhaps?!?!?! Still discerning this one.
Ok…this Simon needs to help carry the cross of my family's hunger….and make breakfast:)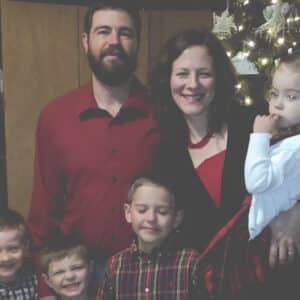 Comments are closed