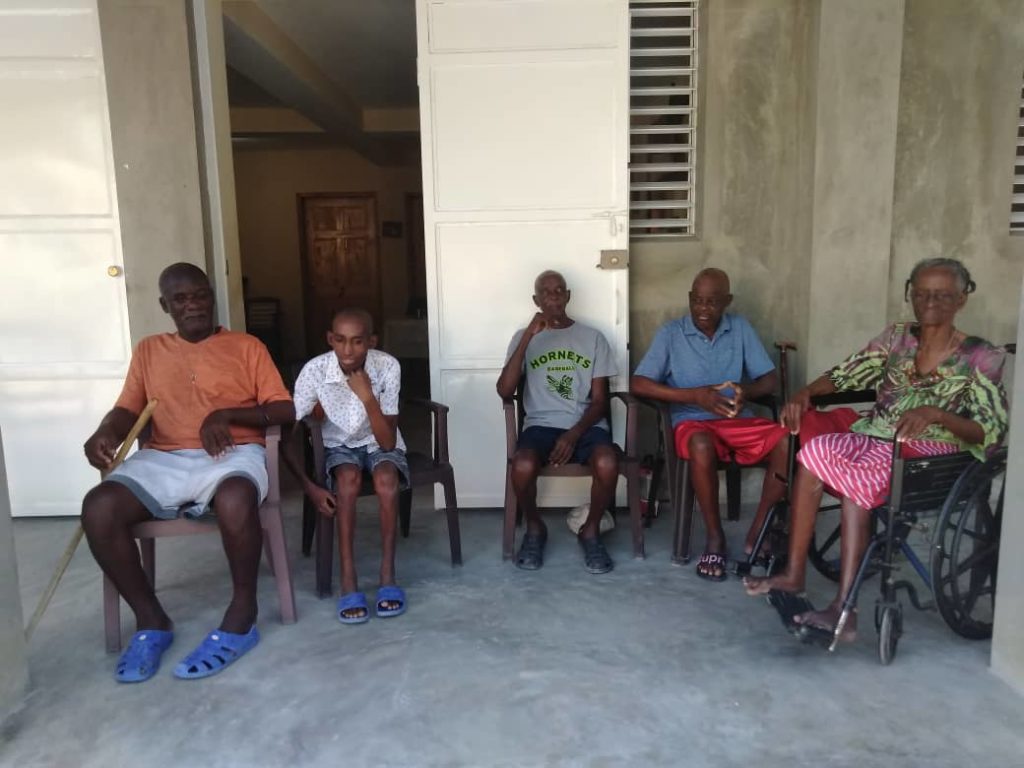 Update: Our Lady of Rest
The past year has been a challenge for the Our Lady of Rest Elderly Home to be sure, but God has shown forth His power and strength through the whole process. He truly does provide for the things he asks of us. Despite civil unrest, substantial inflation, and now a virus, the new elderly home is now well on its way to completion.
The residents were able to move into their new home in the second week of February. Construction for the main floor of the home was completed shortly before, and work has continued on other areas. The house for the director and her family has since been completed as well.
A wall surrounds the property now to protect the residents, the investment, as well as to try to really create a sense of peace and beauty inside the home. Eventually our hope is to even plant trees and grass out front to make a garden of sorts. The residents love to sit on the front porch and enjoy fresh air and rest.
This past December, Mr. Veve, one of our first residents, passed away. For about two months we had been taking him to the doctors for various problems related to blood pressure. However, in the end He went home to Jesus. We were blessed to have Fr. Lucson, the parish priest, administer confession and first communion to him prior to his passing.
God is so good! He has given us this place for people who otherwise have no one to care for them, and we are able to care for them not only physically, but emotionally and spiritually as well. May God have mercy on Mr. Veve's soul and may he rest in peace.
Another gentleman was able to move in named Mr. Prevwa. This brings the total resident count back to five. We now have space for more residents, so we wanted to be in search of more, but the coronavirus and ensuing quarantine have prevented us from pursuing this at this time. Please pray for an end to the effects of this virus so that we can go in search of more residents in earnest. We trust that God will always provide.
Please continue to pray and consider supporting the Elderly Home on a monthly basis. Inquiries about how to do this can be directed to David Quinn, 402-984-7925 or daquinn@familymissionscompany.com.
More from SERVE Summer 2020
Comments are closed