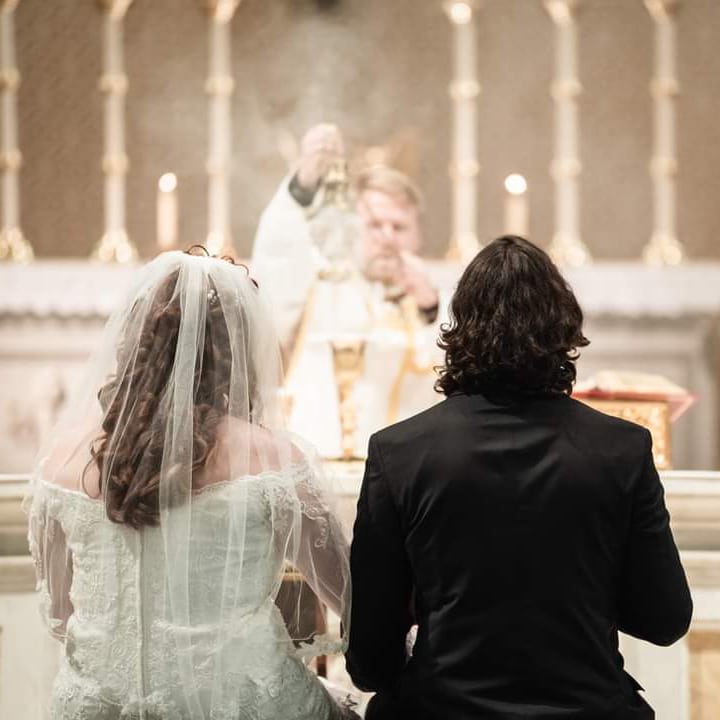 When Heaven Touches Earth
Our friends Drew and Shayna became husband and wife on Feb. 13th. Matt stood up as a groomsman and Coryn was an altar server. The rest of us enjoyed welcoming wedding guests who came to Stillwater for the wedding weekend festivities.
Back in November we were meeting with Drew and Shayna every Wednesday evening. Each week they joined our family for dinner. After the meal, our children retreated to a bedroom to watch a movie, while the adults (plus little Gwen) engaged in a wide array of marriage prep conversations.
For several years Matt and I have been meeting with and preparing engaged couples for marriage. Our role is to facilitate open communication between the bride and groom. And yet these conversations never fail to shine light upon our own marriage. Particularly in places that are weedy and those in need of some extra fertilizer. What I mean to say is, our own marriage is a work in progress each and every day.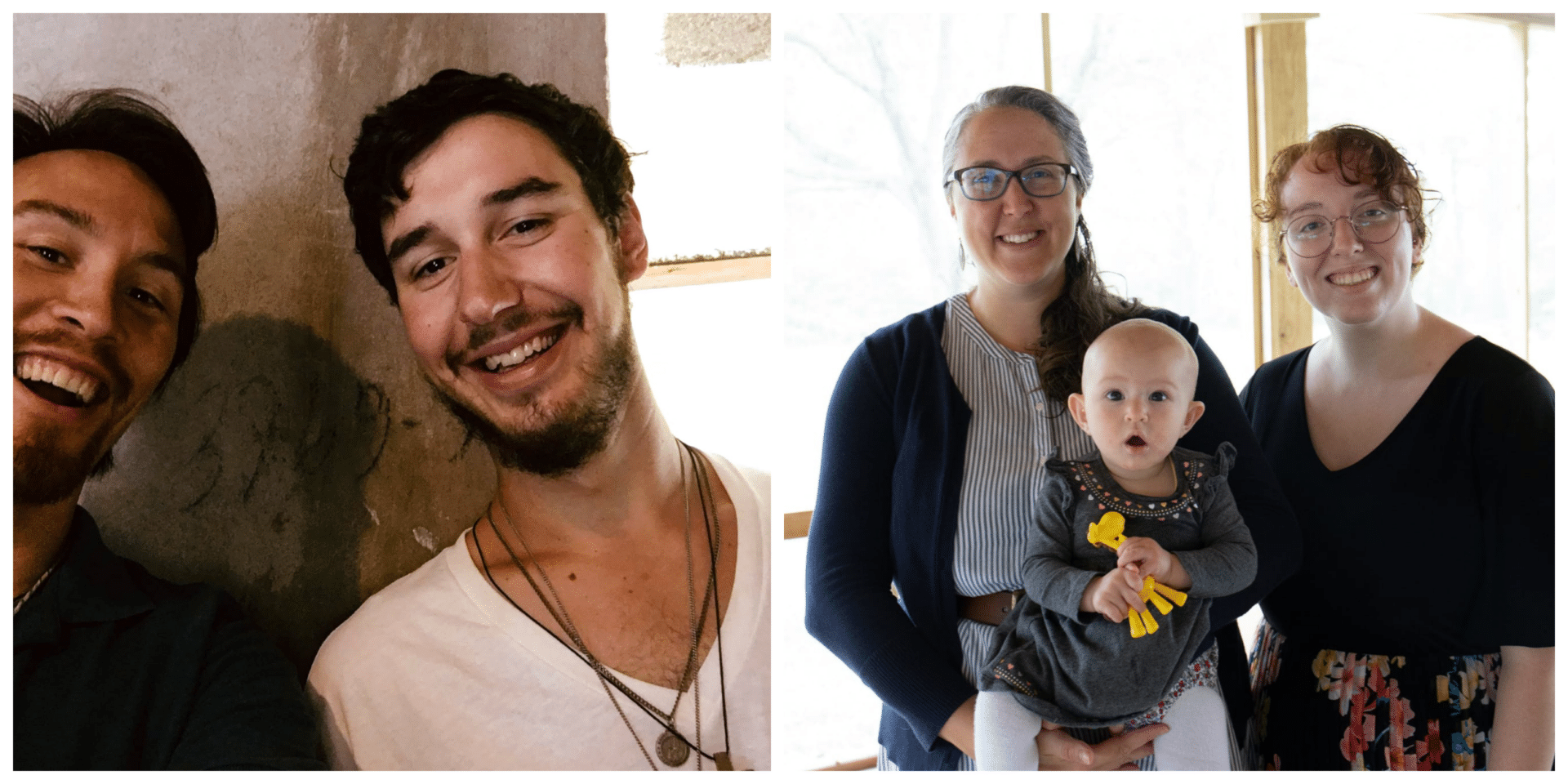 Matt gave me a little book of Lenten devotions by Bishop Robert Barron. One of the reflections struck a chord.
Thy kingdom come, thy will be done,
On earth as it is in heaven.
Those words of the Our Father I have prayed countless times, and yet, somehow I didn't grasp the power of its meaning. Just as God reigns in heaven, God reigns on earth when we invite Him.
Holy Matrimony is a sacred, solemn, divine encounter that unfolds when heaven comes down to touch earth. The good news is, it's not a one time only deal. God's grace is abundant and available 24/7.
God transforms our human hearts to love as He loves us:
Sacrificial
Unconditional
Eternal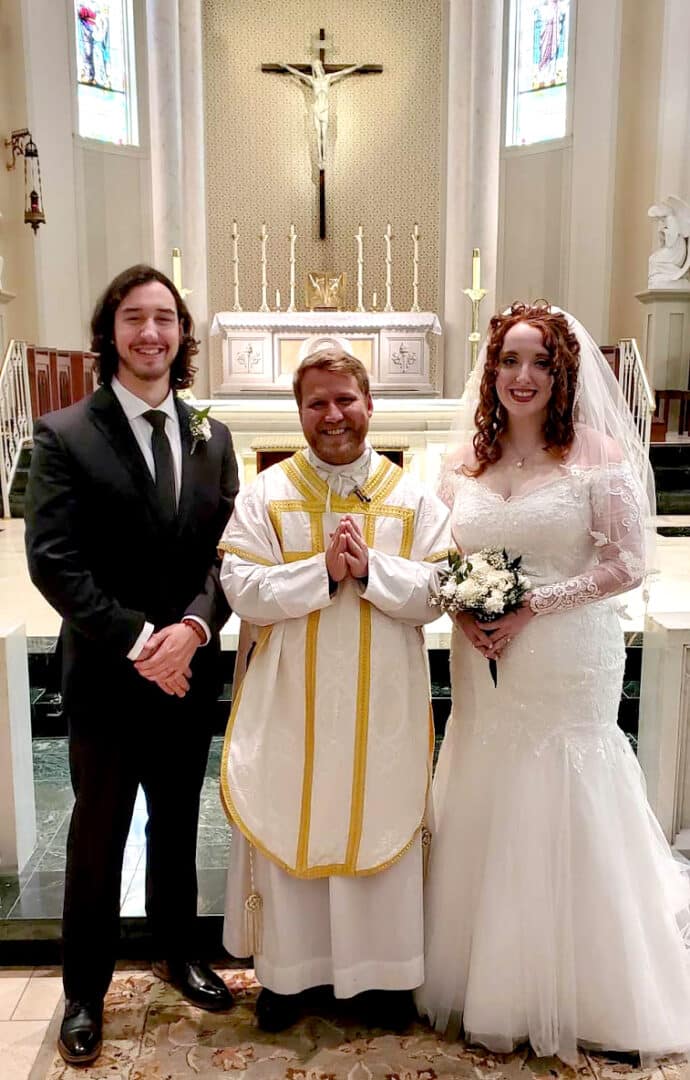 A few weeks ago I was present for the birth of a friend's son. The moment a baby is born is another sacred, solemn, divine encounter when heaven comes and touches earth. Our capacity to love as God loves is magnified by the miraculous arrival of a tiny fragile human.
Just this morning Matt stayed home with our little ones so I could attend Josephine's school Mass. Jo sang Amazing Grace from the choir loft. The senior class had raised money to bury six people whose bodies were unclaimed this past year. So too, a funeral is a moment when heaven comes down and touches earth. There is honor, dignity and reverence given to our bodies as we profess our faith in the resurrection and eternal life for our souls.
The Eucharist.
Heaven touching earth.
Bread and wine become body and blood.
Do not be fooled by its commonplace appearance.
This is nothing ordinary.
It's sacred.
It's solemn.
It's a divine gift.
For my soul.
And yours.