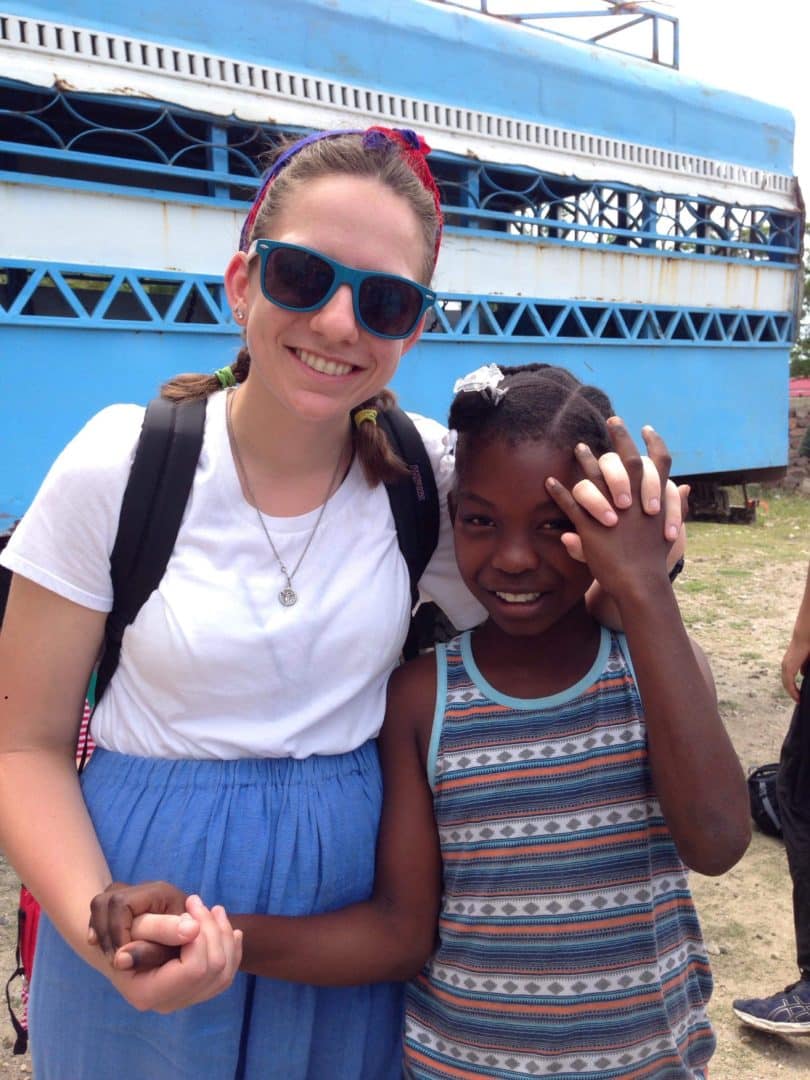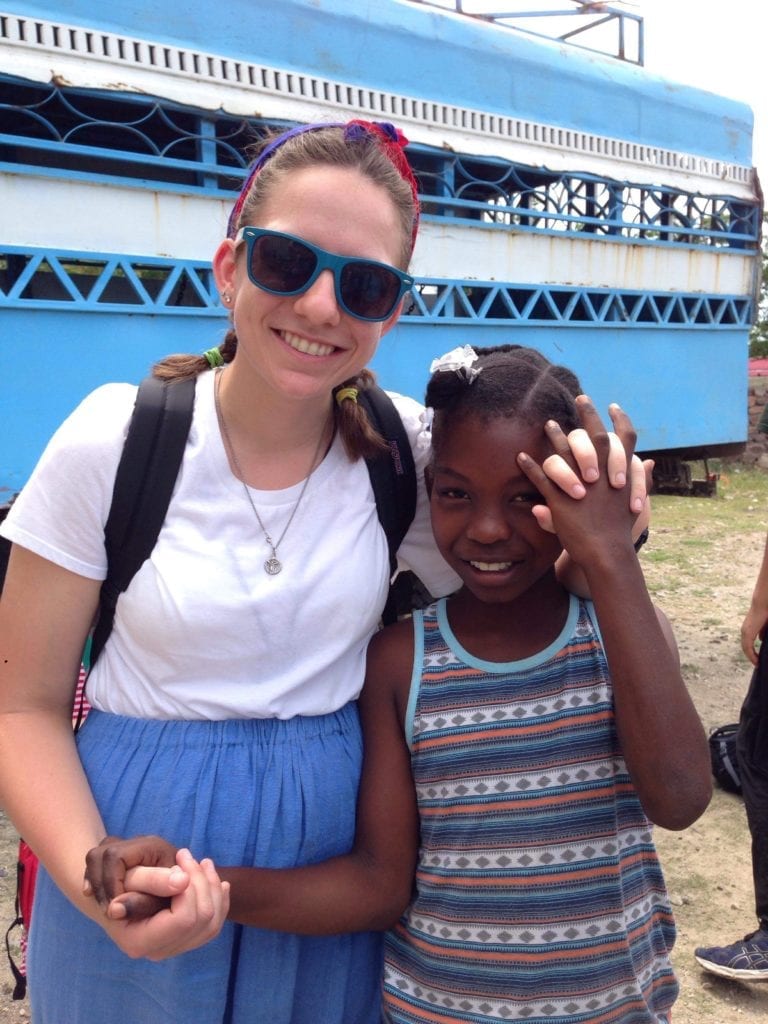 A Change of Heart in Haiti
[Jessica Berube recently went to Haiti on a mission trip with FMC].
If you are reading this, I would like to let you know that the Lord has called you to be a missionary. "Me?" you say, "Not a chance." Yes, you. In fact, He has called us ALL to be missionaries. In the gospel of Luke, Jesus says to the rich man that in order to have eternal life, "There is still one thing left for you: sell all that you have and distribute it to the poor, and you will have a treasure in heaven. Then come, follow me." John 6:12 then says, "Jesus spoke to them again, saying, "I am the light of the world. Whoever follows me will not walk in darkness, but will have the light of life." John chapter 10 also speaks to us of Jesus being our shepherd. And not only is He our shepherd, but He is a GOOD shepherd. In John 10:11, Jesus says, "I am the good shepherd. A good shepherd lays down his life for the sheep." And if we are truly His sheep, then we will hear His voice and follow Him. The missionaries at Family Missions Company have done just that. Each and every one of them has heard the call of their good and faithful Lord, left their lives behind, and followed Him. They minister to His people every day with smiles on their faces. They follow the examples of the saints, especially St. Teresa of Calcutta, doing small things with great love. They live in community and in poverty, without running water, air conditioning, or cushy beds. They bathe in the river and fall asleep to the noise of dogs barking, motos (motorcycles) honking and zooming bye. They have left their families and comfort behind to live the Gospel, experiencing and spreading the love of Jesus Christ, the One who saved us, and I was lucky enough to be a witness to this for a week in L'Asile, Haiti.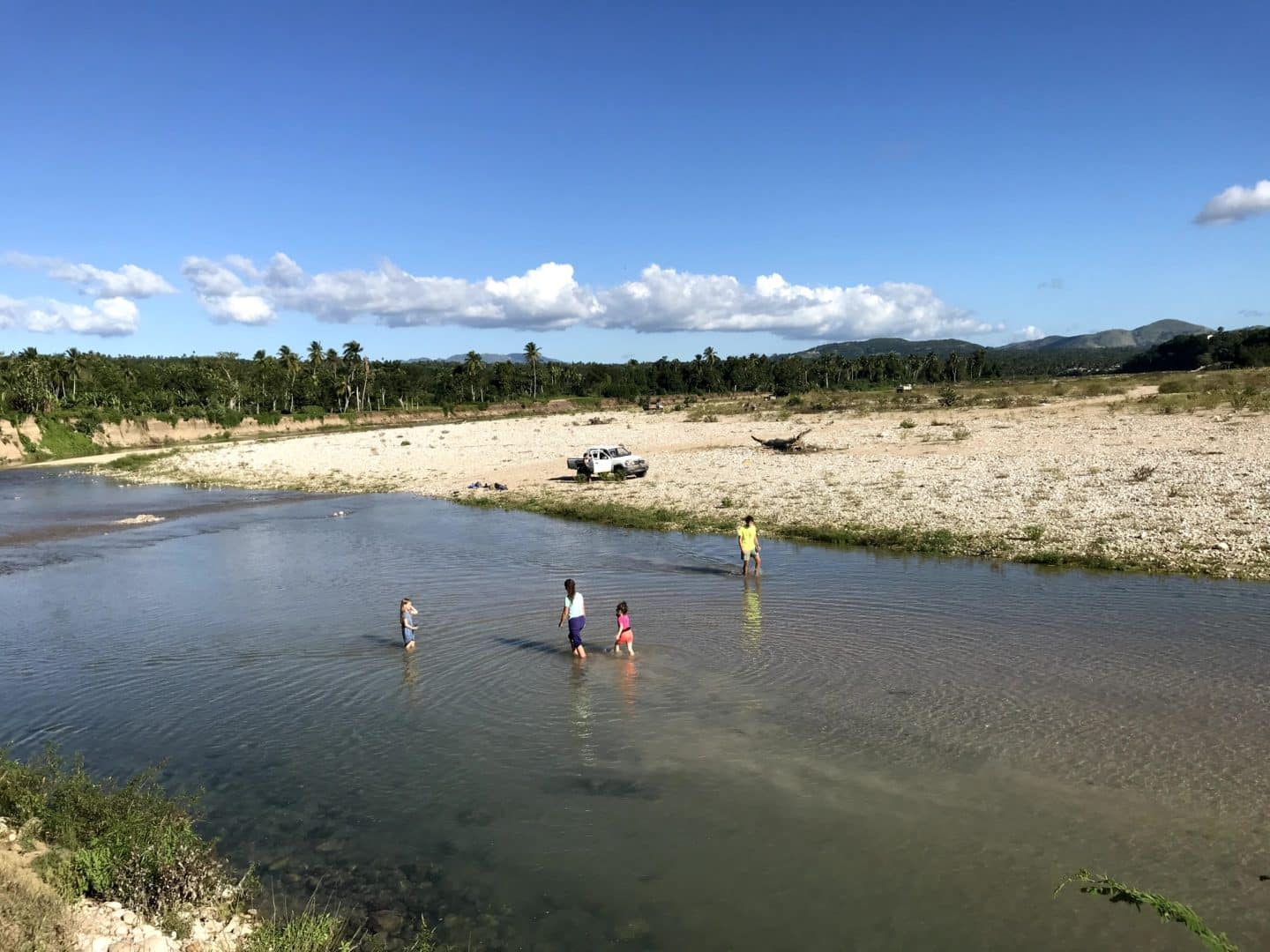 A short term mission trip with Family Missions Company is just that: short. And, fair warning, you will leave wanting more. You WILL experience the love of Christ in new and powerful ways. On my trip to Haiti, God sought my heart in new and radical ways. I, along with every other missionary, had the opportunity to share my testimony and proclaim all of the good that the Lord has done for me in my life. God convicted me of my sinfulness, inviting me to change my ways and live in conformity with the gospel. We went on home visits, gave alms to the poor, and did work projects to help out around the missions base and the community. We also did evening ministries in villages near the base and got to play with some of the local children. We prayed together as a community every morning and also prayed alone with the word of God in scripture. We ate together, slept together, hiked through the mountains together, and bathed together in the river each night, getting to look up at the stars and witness a piece of God's beauty. Best of all, we made memories together and heard the voice of God calling us to leave our riches and to comfort and serve his poor.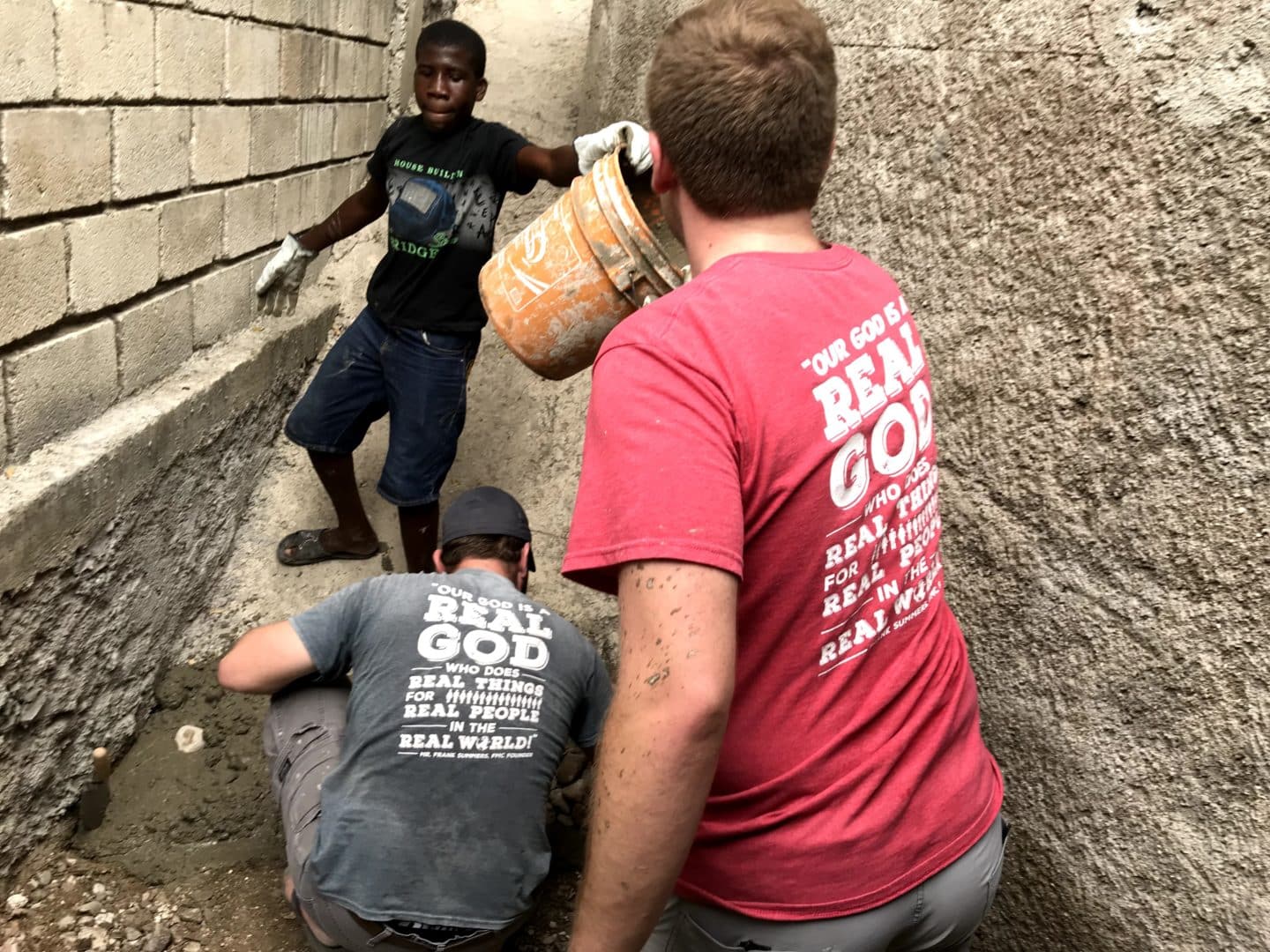 Of all of the memories I made, I will never forget Billy, who for the past fifteen years has lived chained up on the ground with his legs trapped in a log by his family. He was deemed to be violent and his family decided the best thing for themselves and for him would be to chain him up in their backyard to keep himself and others safe. I won't forget the school teacher who was falsely labelled as crazy and forced to leave her job, losing her livelihood. These are sad and horrible situations, but it is what's done in a country where no other resources are available to help those in need.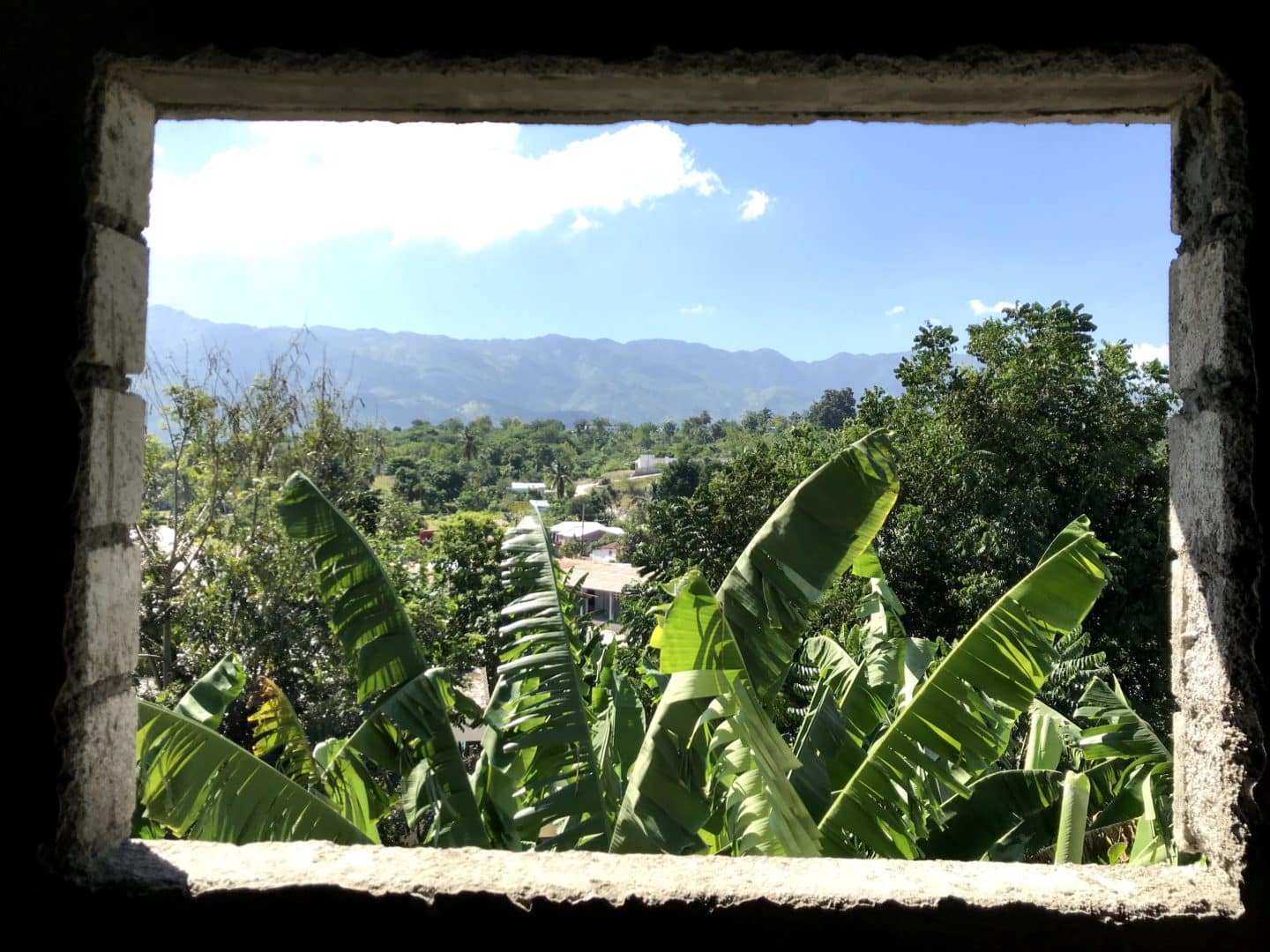 I won't forget the Davis family, the Quinn family, Anna, Shayna, Teresa, Candice, Amanda, Braxton, or Adam for showing me what it means to be a missionary: to love others always. I will not forget Mikael, Mabens, Mistafa, or any of the other "Little Missionaries," Haitian children who come from broken homes and long for the love of Christ and who, thanks be to God, are learning how to spread His love to others.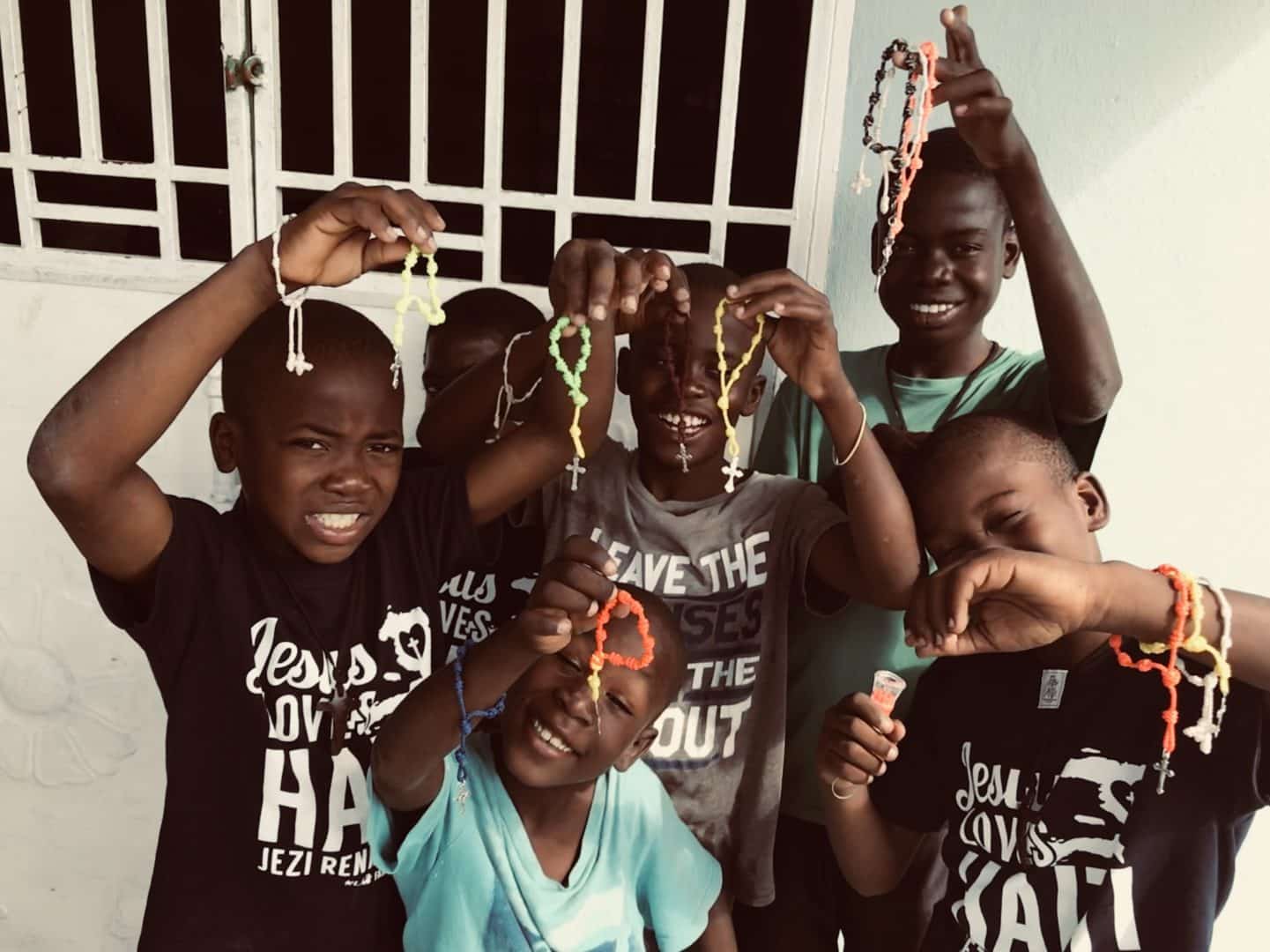 Most of all, I will never forget Madame Toni. She is an old woman, frequently visited by the FMC missionaries. She lives near the church and often sits out on her porch, rosary in hand, praying to Jesus and seeking the intercession of our dear Mother Mary while listening to and singing along to the mass. When we visited, she ensured that all eight of us had a place to sit on her front porch, even bringing chairs out of her house that we could use. She prepared tea for us using leaves from her yard, which she told us over and over was good for our health. And it must have been because, like all healthy things, it did not taste very good. To see her joy, however, in sharing that gift with us, I could not have been happier to drink that tea. To see tears streaming down her face at a chance to hear the word of God when we read scripture to her and then when she lead us in a decade of the rosary, it was all worth it. I wish with all of my heart that I spoke better Creole so that I could fly back to L'Asile and tell her what a beautiful daughter of Christ she is, but I will just have to trust God to tell her for me.
As we were leaving to go back to Port Au Prince and catch our flight, I was speaking to Shayna and their Haitian missionary friend, Beata. Before she said good bye, Beata told looked me in the eye and asked me to come back to L'Asile one day. After this week with Family Missions Company and after all that the Lord has done to change my heart, I can confidently say that I absolutely will – si Bondye vle (if the Good Lord wills it).
Comments are closed