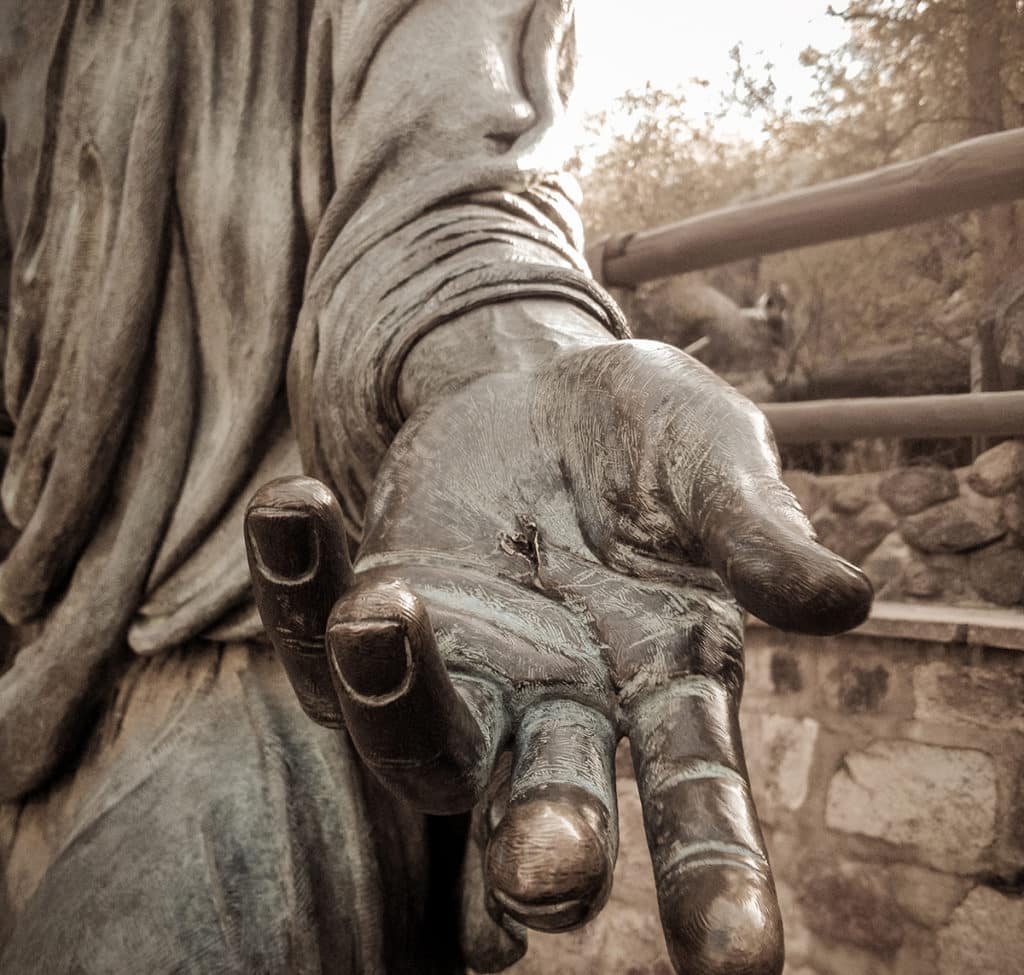 A Touch and a Look
The Gospel of Mark tells us of a woman who suffered a hemorrhage for 12 years. She spent all of her money on doctors but no one could help her. She was an outcast due to her ailment. However, she refused to give up. She had heard of Jesus, and, one day as He walked by her, she reached out her hand, touched His cloak, and was immediately healed. (Mark 5:21-43).
How many times in the past year have I felt like this hemorrhaging woman: at the end of my rope, reaching out, hoping that a touch of Christ's cloak will heal me?
In September, I had a chance to go on an outdoor, social-distance-friendly, day retreat. A friend texted me that she was going and 12 hours later I was on a bus headed toward a day of rejuvenation. I knew I needed something from the Lord, but I wasn't sure what; I was feeling very empty and running low on cheery faithfulness.
When I arrived, I was brought immediate consolation when I saw Fr. Gabriel, a priest with the Franciscan Friars of the Renewal (CFRs) who has brought me great comfort in the past. I met him while working with a ministry 10 years ago.
Does anyone enjoy confession? I suppose some do, but it is difficult for me to admit my failings to someone else. As God would have it though, I felt very compelled to go to confession on this retreat, and oh how grateful I am that I did. Fr. Gabriel was there to show me God's love in a way I hadn't experienced before.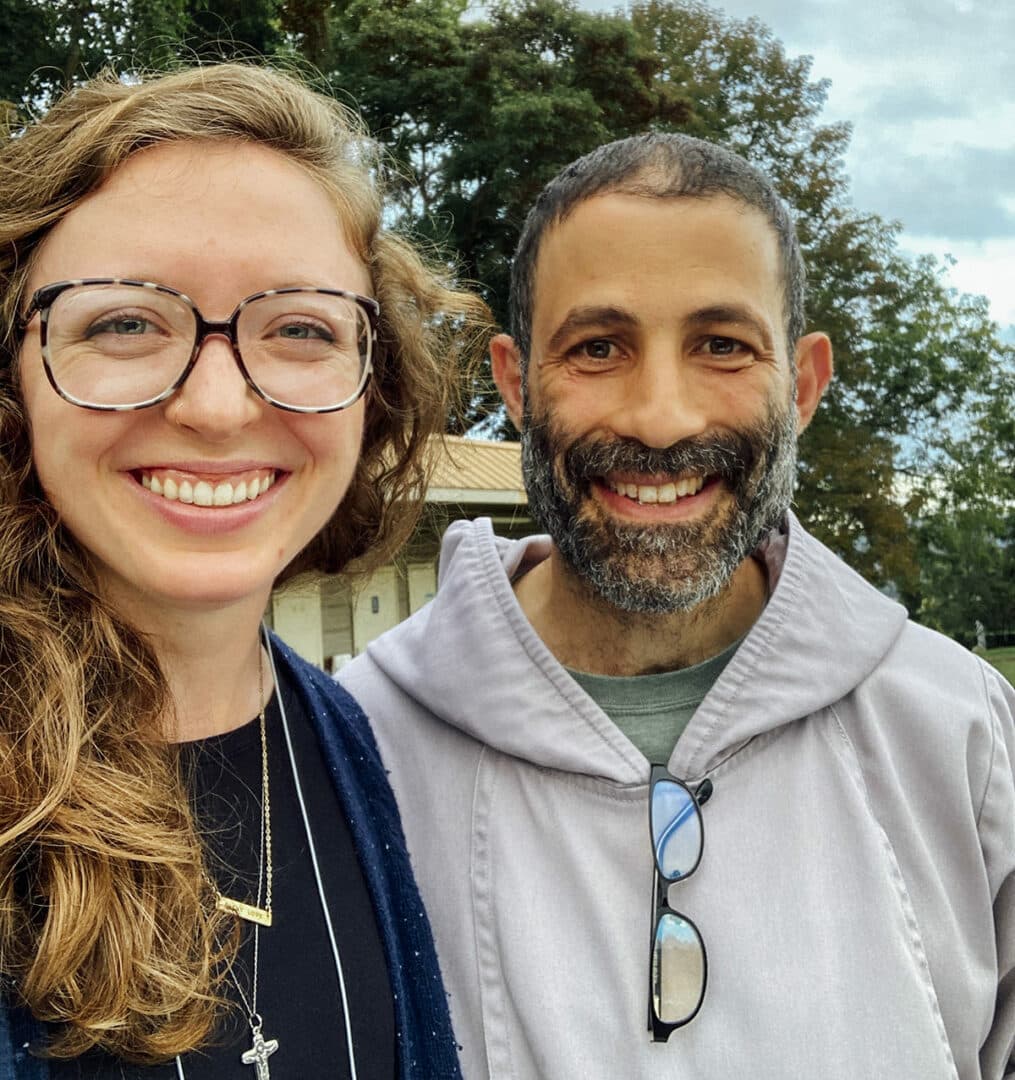 I sat down for confession and for the first few minutes Fr. Gabriel simply asked me how I was doing, as though he knew something was on my heart. I immediately got emotional, started to cry, expressed my frustrations about the reality of this year and that I was struggling with feeling "not enough."
I explained how I didn't feel as though anything I was doing was enough. How could I be a missionary and not be serving the poor every day? Could I even call myself a missionary anymore if I wasn't doing mission the way I had been when I was in India? Am I doing enough for the Lord? Am I talking about Jesus enough? Am I telling enough people about Jesus?
As I talked to Fr. Gabriel about this, his demeanor changed. He looked at me in the most tender way. Through his gaze I saw how the Father looked at me, a look that expressed both love and pain upon seeing his child in pain. This was an encounter with God that I had never had before.
I walked into that confession as the hemorrhaging woman, frustrated and discouraged. I still often feel like the hemorrhaging woman. I am beaten down by the burdens of this year and am waiting and reaching out for Christ to walk by. But, I also know that Christ used that encounter with Fr. Gabriel to continue to heal me, encourage me and bring me life. That encounter gave me the hope I needed to believe that Christ can heal, is healing, and will heal me.
As I left confession, Fr. Gabriel encouraged me to meditate on Isaiah 43. Let these words of Isaiah be a reminder to all of us that despite how we feel, God is always with us, protecting us, and loving us through it all.
But now thus says the Lord,
He who created you, O Jacob,
He who formed you, O Israel:
Do not fear, for I have redeemed you;
I have called you by name, you are mine.
When you pass through the waters, I will be with you;
and through the rivers, they shall not overwhelm you;
when you walk through fire you shall not be burned,
and the flame shall not consume you.
For I am the Lord your God, the Holy One of Israel, your Savior. I give Egypt as your ransom,
Ethiopia and Seba in exchange for you.
Because you are precious in my sight,
and honored, and I love you.
I give people in return for you,
nations in exchange for your life.
Do not fear, for I am with you;
I will bring your offspring from the east,
and from the west I will gather you;
I will say to the north, "Give them up,"
and to the south, "Do not withhold;
bring my sons from far away
and my daughters from the end of the earth—
everyone who is called by my Name,
whom I created for my Glory, 
whom I formed and made.
This article first appeared in the Winter 2020 edition of our SERVE magazine. To check out more article from our missionaries, click here.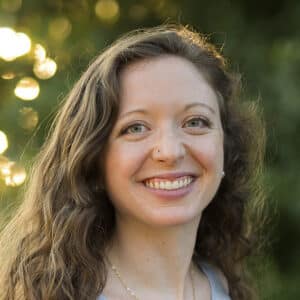 Comments are closed