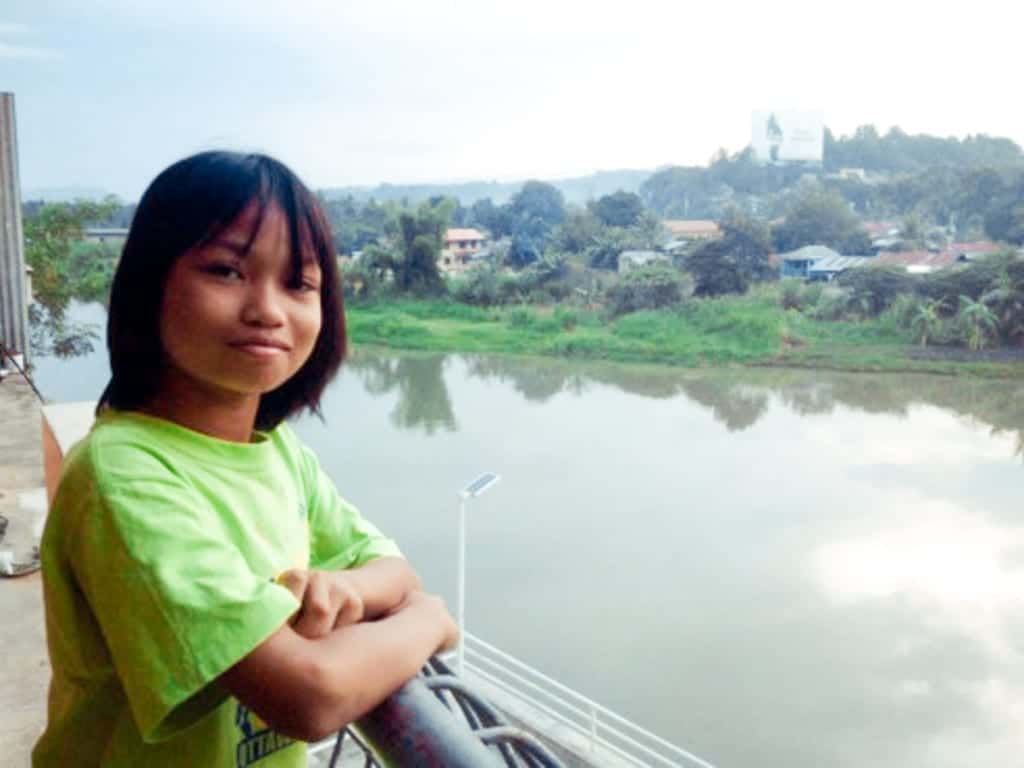 Ella
I went to the same hospital for three days in a row now, visited the same surgery clinic five times, and I could not get anyone to help me. I sat and waited for hours in the public government hospital to schedule surgery for a little girl named Ella who was born with an "imperfect anus." She is almost 12 years old, and she should have had this surgery when she was two years old.
After getting the runaround for three days, I was totally over it. No one could help me schedule this surgery, the doctor previously assigned to their case was now unavailable, and the right doctor seemed to be a ghost. The most information I received was a cellphone number and assurances that I could text the number to schedule the surgery with a doctor who had never even met my patient.
Ella has waited too long; I did not want to leave the city without scheduling her surgery. I called Lindsey in Malaybalay – our missionary who has been helping this family – and told her the situation. She suggested going to another hospital. I thought, "And start all over again?" But Ella's case was clearly not moving forward at the government hospital.
I took Ella and her mom Grace to buy lunch and asked if they minded if we transferred to a different hospital. Grace said that she could not afford another hospital, so it was my decision. Then she told me that she has been trying to schedule Ella's surgery for 10 months, and this is her 9th time coming to the hospital, which is 4 hours away from her house! Her daughter had the colonogram 10 months ago in February, and surgery should have been scheduled soon afterwards. But every time they visited the hospital, the doctor gave them the runaround and eventually said the surgery schedule was full. I was shocked – I was over it after only three days, and she has been trying for 10 months!
This past year has been very hard for their family. Ella had to drop out of school because of their regular trips back and forth to the hospital. Tragically, her baby sister April Grace died in June from similar bowel problems; their mother was told to bring the baby to a private hospital, but she did not have the money to do so.
Praying for God's guidance, we transferred to Maria Reyna, the private Catholic hospital, and within one hour we saw the doctor and scheduled surgery for the following week. One hour.
The doctor saw our excitement and said, "This is just the first step; don't be so excited." I explained to her that this first step has taken the family 10 months. How could we not be excited?
What can I say? Too often there is no justice for the poor. Hundreds of people in the public hospital sweating, listening to their babies cry, waiting for hours, days, months, and years. Why do these people sweat it out, waiting for so long at this hospital? Because they are poor, and they have no other option.
The surgery and travel expenses for Ella and her family will cost $2,500. The surgery that she has every right to receive. The surgery that will enable her go back to school and feel normal amongst her classmates. The surgery that will change her life.
Although her surgery is relatively inexpensive compared to the U.S., it is an impossible amount of money for this poor family. We are going ahead with her surgery this week in faith that the Lord will stir hearts to give. We still need over $1000 to cover her expenses. Please donate to help Ella and her family.
UPDATE: Ella's surgery was funded within 48 hours of her story being shared! A few months after Ella's initial operation and follow-up procedures, FMC Missionary Lindsey Romero reported:
"Ella is doing SO WELL! After one more check up next month, she'll likely be totally discharged by her doctor! The changes we've witnessed in Ella are truly remarkable. She's a different girl! Before her surgery, she rarely smiled, mumbled when she talked, and hid behind her mom when she'd visit our house. Now, she beams. She's never not smiling her huge, beautiful smile! And no more mumbling or hiding behind her mom. Ella talks our ears off, is trying to learn English, and loves to carry Silas and Maggie around and chase and tickle the other two. God is so good! He is working through the surgery you provided to transform Ella into a healthy, confident young lady!
Miracle report! We recently found out that the doctor who performed Ella's surgery was so touched by her story and by all the people who had rallied for her from all over the world that following Ella's operation, she performed the same surgery for two other children for FREE! When we offer what we have to the Lord, he multiplies is for His children and for His glory! Thank you for giving!"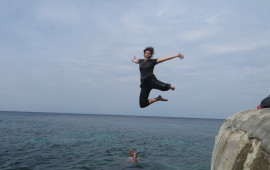 Comments are closed