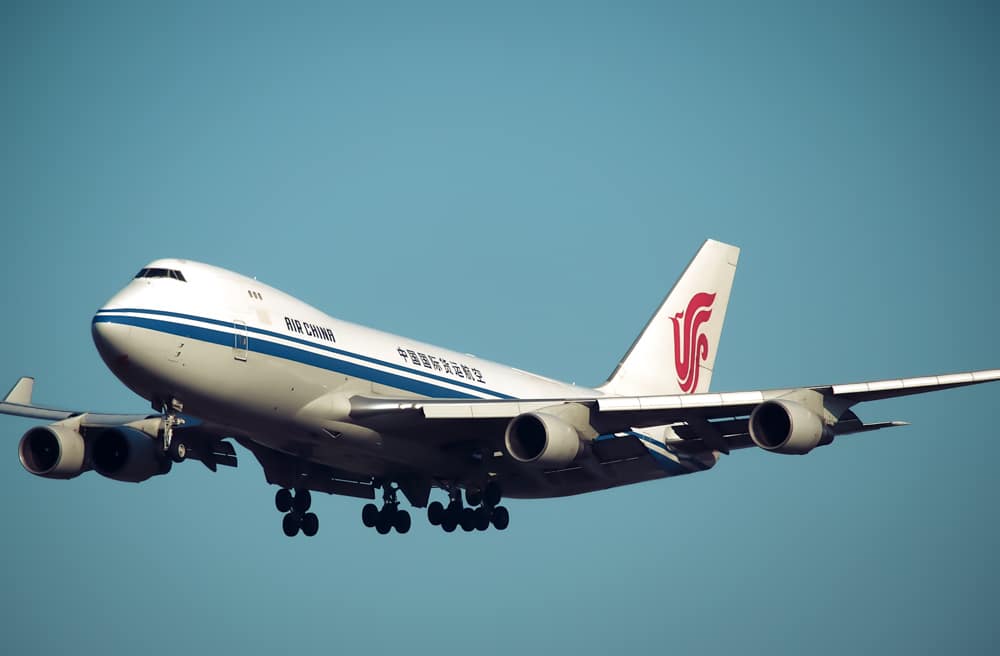 FMC Classic Post // His Ways Are Not Our Ways
[Originally posted 8/27/2015]
"Are you excited to go for a run on the Great Wall?" I asked my mission partner jokingly.
"I don't know about going for a run," he laughed, "but I am definitely excited to be here."
It was midmorning, we had just landed and both of us were really looking forward to three epic days of climbing the Great Wall, seeing the city, and visiting the FMC team. We had just spent two action-packed weeks in the Philippines and were on our way back to our mission post. This was the perfect opportunity to make a quick visit, and we were going to make the most of it.
After getting off our plane, we sped through the airport as quickly as we could. We were planning to climb the Great Wall later that afternoon, and we didn't want to waste a second! We confidently strode up to the Customs officials, imagining all the awesome things we had planned for the next three days. As it turned out, our plans were not God's plans.
To make a long story short, we were denied entry. Because of some strange regulation about the way our flights were scheduled, we were unable to get a visa. We tried everything, but to no avail. The sad truth was that we were not getting into the country. We stood there, shocked and helpless. Even though the situation was frustrating, we had the grace to praise God, trusting that He works all things out for good.
Things started to get crazy. The customs officials proceeded to confiscate our passports and made us sit in a secure area where the police could keep an eye on us. We were informed that we would be sent back on the next flight to the Philippines. It soon became apparent that the airport officials viewed us as a nuisance and wanted us out of their country as soon as possible.
For the next twelve hours, we sat in that spot. The police brought us a small bag of airport cookies and a few mangoes for dinner.  We were hungry, tired, and a little disappointed at the situation. But, we managed to remain joyful, confident that God had a plan.
Just when we thought that day couldn't get any more ridiculous, something unforgettable happened. Twelve hours had come and gone, and it was finally time for us to make our way to the gate to catch our flight back to the Philippines. Instead of just going through security and walking to our gate by ourselves, we had to be specially escorted by a policeman. It was a huge scene. The policeman led us to a special security line where our documents were triple-checked. He led us to the front of the baggage check line, causing a huge disturbance in the flow of travelers coming in and out. There we were, like top-security fugitives, apologizing to people as we passed them in line, forced to move quickly to keep up with our police escort. I distinctly remember a feeling of guilt washing over me, even though we hadn't done anything wrong.
Finally, we made it to the gate. Twenty minutes until we could board our flight and finally leave this crazy place. Our police escort had orders to stay with us until he physically saw us get on the plane. When dealing with high-risk fugitives like us, apparently it is necessary to take these kinds of precautions.
So there we were, the police officer, my mission partner, and myself sitting the waiting area. Silence hung over us as the policeman watched our every move with an angry look on his face. We did what every missionary would do in this situation: attempt to strike up a conversation! At first, he gave us one-word responses making it clear he wasn't at all interested in talking to us. All we learned was that his English name was Francis*. I took another stab at initiating conversation and asked him where he learned to speak English so well. He perked up a bit and proceeded to tell us he studied English literature at university. Then, to our surprise, he asked us what we had studied in university. We answered that we had both studied Theology, and explained to him that Theology was the study of God and religion. Even more surprisingly, he seemed genuinely interested. Then came the big question: "So, do you, um, believe in anything?" he asked.
We proceeded to tell him all about Jesus. My mission partner whipped out a pen and paper and started drawing the story of salvation with little pictures. Francis ate it up! His eyes widened as we explained how a man hung on a cross out of love for us. He blinked, dumbfounded, as we told him about how Jesus saves us from our sins. His mouth hung open as we told him about eternal life. We explained things as quickly as we could because boarding was set to begin any minute. If only we had more time with this policeman! Please God, give us more time! Suddenly, over the intercom came a voice: "The flight to Manila has been delayed another two hours. We apologize for the inconvenience." Praise God! The Holy Spirit definitely wanted this man to hear about Jesus.
When we finished explaining the Good News, Francis just stared at the page with the little pictures of salvation history. By this time, his expression had changed from one of anger and impatience to one of thoughtfulness. "We need something like this," he said quietly. "The Ch-nese people need something like this," he said again. "The Ch-nese people are just so tired. All we do is work, but we have no hope. This is what we need."
"All we do is work, but we have no hope.
This is what we need."
Amazed at what I was hearing the policeman say, I nudged my mission partner, "Do we have a Bible to give him?" It turns out, we had an extra Bible with us. We handed him the Bible and explained to him how to read it. He was overjoyed to have something to read to learn more about Jesus. "I am going to read this to practice my English!" he exclaimed excitedly. By this point, I remember feeling that the Holy Spirit was nearly tangible in that place. Never before had I seen somebody receive the Good News so eagerly. This man had been thirsting for the Truth, and God sent us all the way to Ch-na to share it with him. What great love the Father has for His children!
Suddenly, Francis turned to us and said, "You know, I didn't always want to be a policeman. My dream is to teach poor children in the mountain regions." We both smiled, and told him all about the ministry we did in our mission post working with poor children. He was delighted to hear about it all. All of a sudden, his face got serious. "As a policeman, I have sworn my allegiance to the Federation. I get one break each year from work, maybe I could go to the mountains and visit the poor children." "Or maybe you could come visit us in our mission!" I chimed in. We exchanged emails so we could keep in touch.
By this time, we had spent a few hours with Francis, and our flight was fast approaching. "Can we pray with you?" asked my mission partner. He thought about it for a second. "No," he said, "if somebody sees you praying with me, I risk losing everything. As a policeman, I can't be seen praying in public." We nodded and told him we understood. "But…" he paused, "could we go to the bathroom and pray?"
Francis briskly led us into a one-room family bathroom and locked the door. My mission partner and I called upon the Holy Spirit and took turns praying for him. I don't remember the words of prayer, but all I remember is that the Spirit was moving and Francis was in tears. As we snuck out of the bathroom to make our way to our flight, Francis looked at us both and smiled. "You know," he said, "I think it was written that I met you today." We both smiled. "Yes," I said, "Jesus definitely wanted you to hear about him tonight. He loves you very much and has something special planned for your life."
With that we parted ways, and soon we were flying back to the Philippines. As I sat on the plane, I reflected: if we had flown thousands of miles, been rejected by Customs, and had all of our plans ruined just so that we could meet Francis, it was all more than worth it. Who knows the impact of that one encounter on his life? God loves Francis so much that He sent us all the way there just for him. I learned a valuable lesson that night: "For my thoughts are not your thoughts, neither are your ways my ways says the Lord" -Isaiah 55:8-.
 "For my thoughts are not your thoughts, neither are your ways my ways says the Lord"
+ Isaiah 55:8 +
*Due to religious persecution in certain countries, names have been changed or omitted for the safety of those involved.
Comments are closed