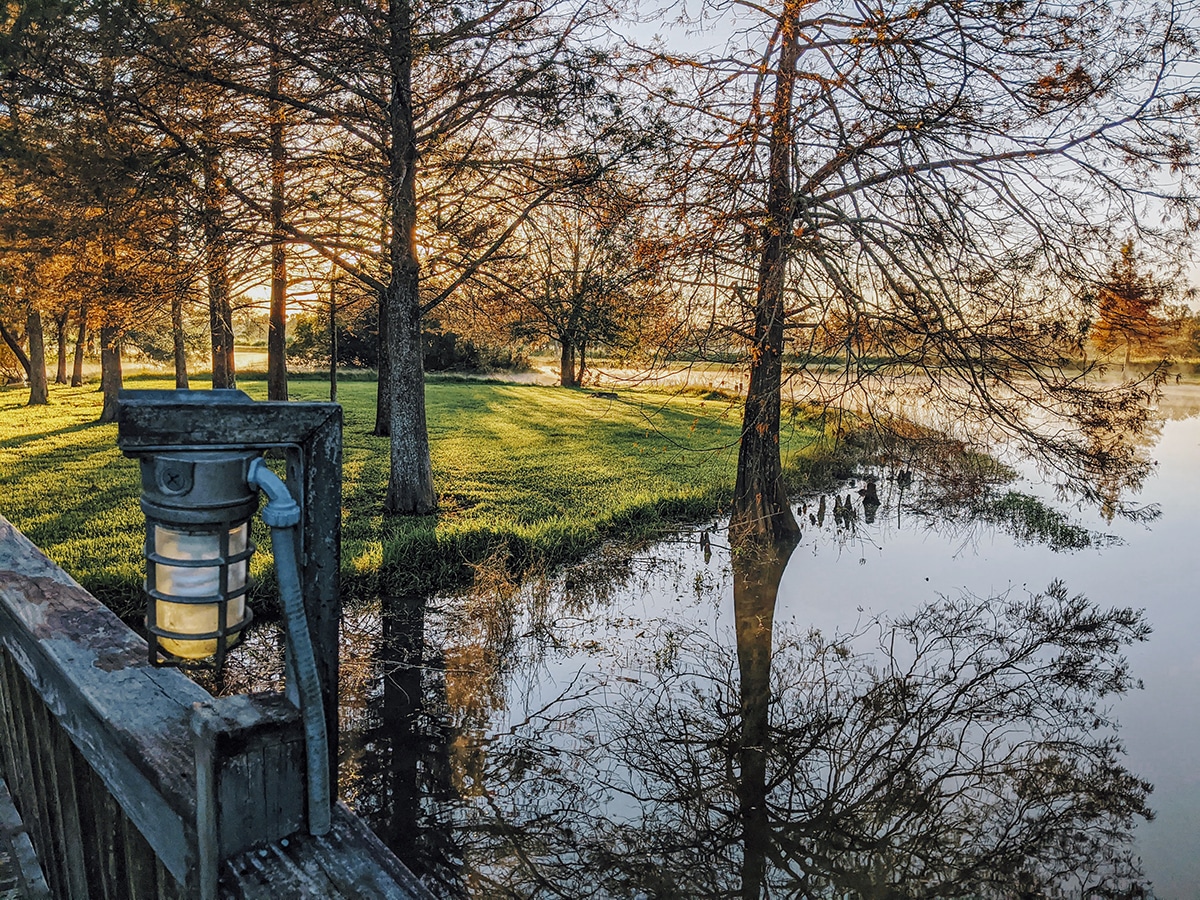 Holy Ground
It was two years ago that I first set foot on the old Camp Woodmen property. Our family had arrived for Intake 2018 in early September. Approximately 100 of us, a fresh crop of missionaries-in-training alongside veteran missionaries, gathered in the spacious dining hall for Cajun Fun Night. We had our first taste of homemade gumbo and fried alligator, and danced to a live band playing Cajun music. That night I witnessed a spark of new life descend upon a place that had been lying dormant.
The property is expansive: 35 acres covered with mature live oak trees, two houses, a barn-sized storage shed, an in-ground pool, an infirmary, 12 cabins, two bath houses, a small lake, a covered basketball court attached to an immense enclosed area, cafeteria and commercial kitchen. To say it was a fixer-upper is an understatement.
Little did I know then, that same property would serve as our family's home base for the majority of these past two years. As such, we have been blessed to witness the gradual transformation of a former summer camp into Stillwater Catholic Retreat Center. While I don't know exactly when Camp Woodmen faded away, prophetic words from Isaiah 11:1 come to mind: "But a shoot shall sprout from the stump of Jesse, and from his roots a bud shall blossom."
We have seen firsthand the unfolding of a place where heaven meets earth. Hours upon hours of sweaty labor has groomed the grounds, torn out whatever was rotten, and renovated the interior and exterior of the buildings. Shelves have been cleared and equipment has been put back in proper order.
But the real splendor of Stillwater shines forth when people come. Then this place comes alive: for respite, for fellowship, for recreation, for praise and worship, for contemplation and meditation.
This is holy ground because, as St. Paul writes to the Romans, all creation testifies to the glory of God. We saw it for the first time last December when FMC missionaries from across the globe returned here for Year-In-Review. Many arrived weary from their travels, but their bodies, minds, and souls were refreshed and invigorated during their week-long stay. We witnessed it again when smaller groups of missionaries came this spring to quarantine. Groups of men, women, and children are scheduled to come on retreat here in the coming months.
Oftentimes a retreat is called a "mountaintop" experience. Just as Jesus took Peter, James, and John to a mountain and was transfigured in his heavenly glory before them, so too can we recognize the real power of Christ's love for us on a retreat. And although Peter wanted to remain on the mountain top, "Jesus came and touched them saying, 'Rise and do not be afraid.'" (Matthew 17:7). Jesus brought them all down the mountain to return to the world. Their work as his apostles was just beginning.
In the same way, Stillwater is a place to draw near to the Lord and then, compelled by the Holy Spirit, to go and share with others the saving power of Christ Jesus.
This November, the foundation for a chapel was poured. There is no better place to encounter the infinite love of Christ than praying before His real presence in the Eucharist.
Stillwater continues to be a work in progress—just like me. The Lord is ever-present and he is always working for our good. Praise God, from whom all blessings flow!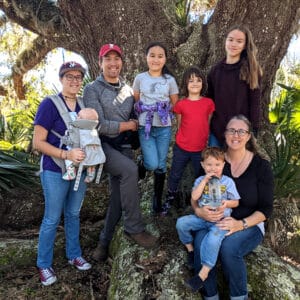 Comments are closed