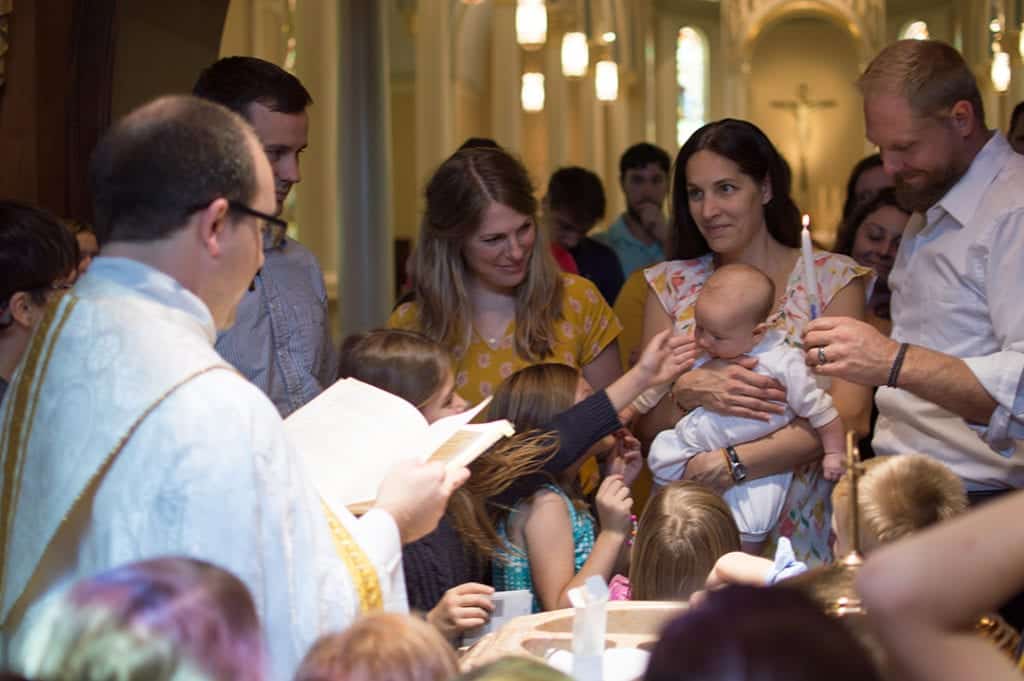 Last Sunday one of the missionary children was baptized, and it was quite the sight to see. Maybe I just haven't witnessed many baptisms, or maybe I am only starting to understand the gravity of Baptism. Either way, you could feel the excitement in the air. Everyone there understood the crazy reality of what was happening to little Aaron at that baptismal font: he was being welcomed into a family.
One of Family Missions Company's charisms, which they take very seriously, is family. As FMC puts it:
We live our lives in FMC more as a family than as an organization. We are brothers and sisters in Christ; our missionary communities are like "families" of missionaries. We are laity, open to families and children as part of our lives, part of our prayer in community, and a vital part of our ministry to the world. We are pro-life, pro-child, pro-marriage. We believe, as the Church teaches, that family, the domestic church, is the basic unit of the universal Church, and that witness of families in mission is essential and effective.
When I joined FMC as an intern I definitely felt that I was joining a family, and Intake has been no different. We are one BIG, crazy, chaotic, loving, Christ-centered, mission-oriented family, and I love it. I truly feel like I have gained many brother and sisters, mothers and fathers, aunts and uncles, by being a part of FMC. I never felt like I joined an organization. I knew that I was being lovingly welcomed into a family, that I would always be in the hearts of these people and call this place home.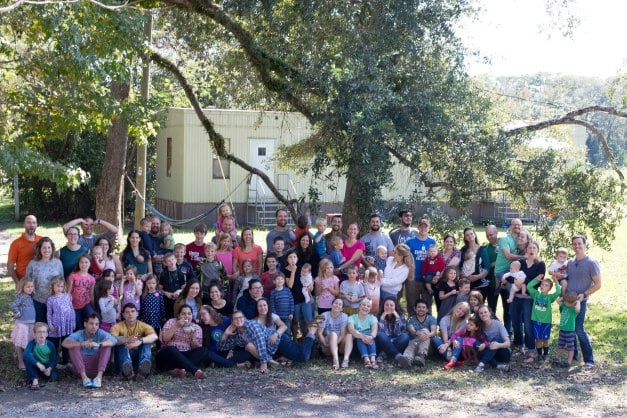 Though seemingly a bunch of strangers (we have only known each other for a month and a half), we were so excited to witness one of our own officially join the family of God. And it makes sense! We are his family! Yes, we are new family, but family nonetheless. As soon as we arrived at Big Woods for Intake we became family, and that is such a beautiful thing. Crazy in the eyes of the world, but beautiful in the eyes of God!
It's been amazing to watch all this happen: Aaron being baptized, entering the Body of Christ, and being commissioned to spread the mission of Jesus; with all of us – his new missionary family – being there to witness it and rejoice with and for him! Wow, how much more full circle can it come?!
Throughout Intake I have witnessed time and time again how real our family here is. Scripture calls us to "rejoice with those who rejoice, and weep with those who weep" (Romans 12:15). This is what a family does and is supposed to do. The very first week of Intake we were caring for and encouraging our sister when she was sick. We mourned with our brother who lost his grandfather a couple weeks ago. We rejoiced when a family found out they are expecting a baby boy! We are always there for each other.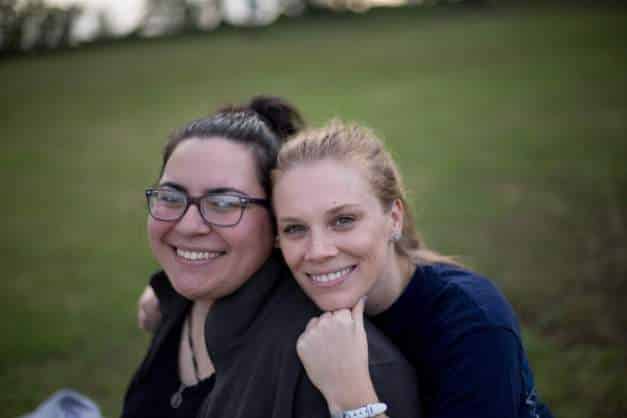 I was so blessed to experience this familial love on my recent birthday. I have to admit that I was pretty spoiled by my friends at college – they knew how I desired my birthday to go and made it happen. I never had to worry about feeling loved on my birthday while at school. This year, I found myself surrounded by fairly new people in my life, unaccustomed to knowing my heart's desires without me having to tell them, and I found myself very worried and nervous about how my birthday would go. In complete faith though, I surrendered it all to the Lord and trusted that Jesus wanted me to feel loved on my birthday. And I was! This new family of mine loved me so well, and I am so blessed.
My prayer for you this week and always is that you would trust that you have a place marked out for you in the Body of Christ. You are indispensable! Dwell in your Father's house, and you don't have to worry about anything else!
May God give you His peace,
MaRisa
Missionary Family of Jesus, Mary, and Joseph, pray for us!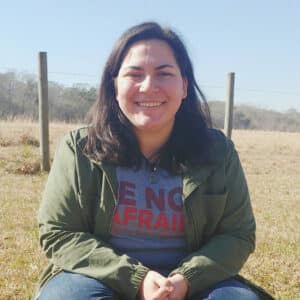 Comments are closed