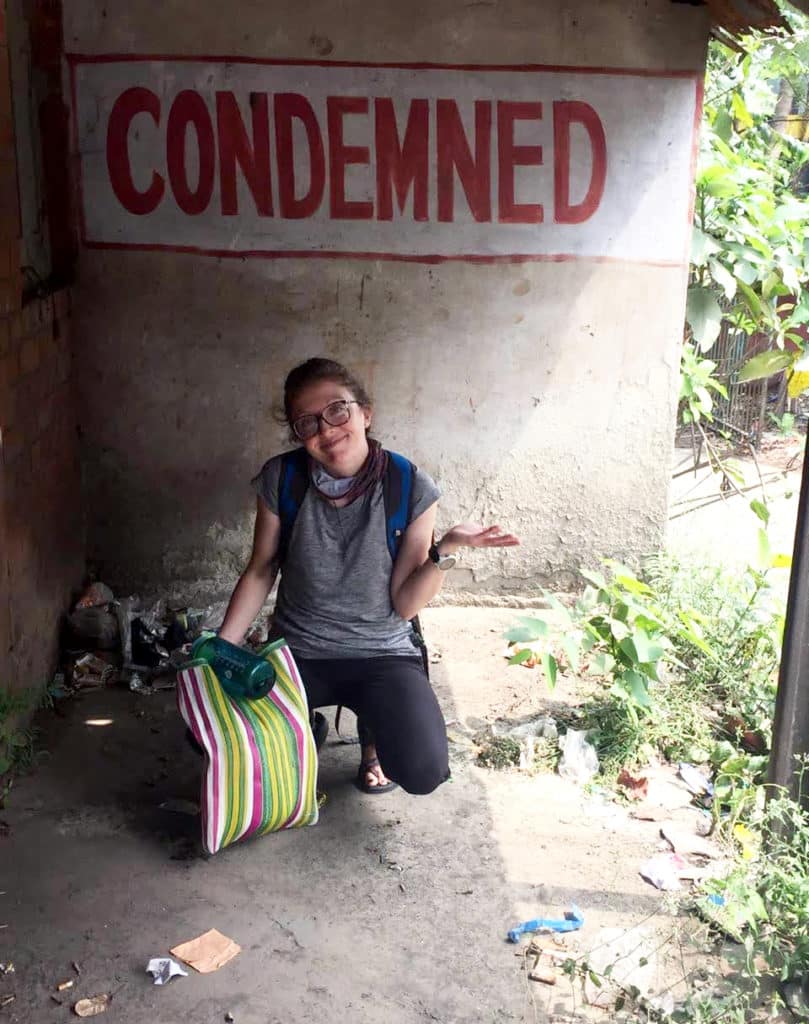 Is God Asking Us to Suffer this Lent?
I've been thinking of this whole fasting thing a lot lately. I mean…I'm a Catholic and it's Lent, so…maybe that's a given? Regardless, I've been thinking about it. 
How do I do this whole fasting thing?
How does God expect me to do this whole fasting thing?
First, I rewound my life to a year ago. 
I had just moved to a country in Asia and if I'm honest with myself, it was really hard, and I wasn't exactly enjoying it. I was sweating all the time, the food was different, the bugs irked me past logical reason, and the everyday tasks of life caused me this seemingly unending loop of misery. 
And then Lent came around. So, per the perpetual habit of my Catholic Lenten goals, I brainstormed and tried to pray about what I should give up. I tried chocolate for a few days, but then I realized that at that time, chocolate was one of the only comforts I found and one of the only familiarities that brought me joy. So, I mostly stopped trying to give up chocolate, knowing that I would cave.
I also told Jesus that I had given up everything so I was done with giving up things for a while. Yes, I actually told Him this. I think He appreciates an honest friend. 
But I still had this voice in the back of my head saying, "If you really loved Jesus, you'd be able to give up chocolate and sacrifice this for Him." (Get behind me Satan – can I get an amen?!) So with these words rising in my head, I resolved to exercise more self-control and not just buy chocolate willy-nilly. Hindsight is 20/20, and I can look back and recognize that condemning voice as Satan's and not Jesus'. Nonetheless, that's what happened.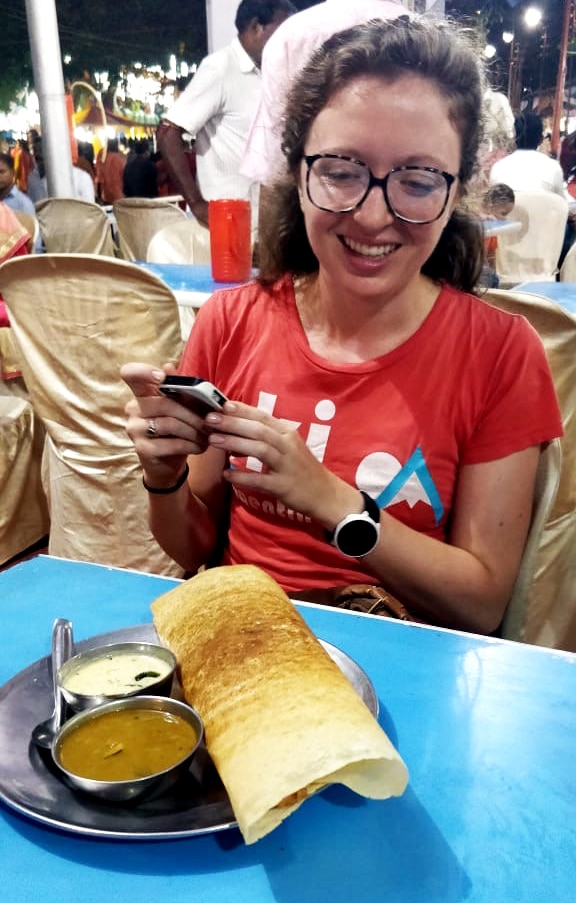 But I started to realize that perhaps I've been going about this whole fasting and Lent thing in the wrong way. 
Then it was Easter and I forgot. Or I just let it go. 
So now, here I am. In Lent again. And fasting has been cascading its way into my thoughts. 
Really, I don't like Lent. I didn't grow up liking it, I haven't liked it as an adult, and I don't understand people who say that Lent is their favorite, because I just don't understand this fasting thing and why someone would want to fast and suffer. 
Then I went to Mass on Friday and the first reading was Isaiah 58. I literally couldn't believe what I was hearing. (If it's too long to read this passage now – I understand. But please, for your own sake, read the whole passage. It might change your life. It might help. Or it might not. There's only one way to find out.)
'Why have we fasted, and you see it not?
Why have we humbled ourselves, and you take no knowledge of it?'
Behold, in the day of your fast you seek your own pleasure,
and oppress all your workers.
Behold, you fast only to quarrel and to fight
and to hit with the wicked fist.
Fasting like yours this day
will not make your voice to be heard on high.
Is such the fast that I choose,
a day for a man to humble himself?
Is it to bow down his head like a rush,
and to spread sackcloth and ashes under him?
Will you call this a fast,
and a day acceptable to the Lord?
"Is not this the fast that I choose:
to loose the bonds of wickedness,
to undo the thongs of the yoke,
to let the oppressed go free,
and to break every yoke?
Is it not to share your bread with the hungry,
and bring the homeless poor into your house;
when you see the naked, to cover him,
and not to hide yourself from your own flesh?
Then shall your light break forth like the dawn,
and your healing shall spring up speedily;
your righteousness shall go before you,
the glory of the Lord shall be your rear guard.
Then you shall call, and the Lord will answer;
you shall cry, and he will say, Here I am."
Isaiah 58: 3-9
Before hearing this passage from the marvelous prophet Isaiah, I started to think that this whole "suffering for suffering's sake" thing isn't what God has in mind for us. That He doesn't want us to go around inflicting our own suffering, because—I'm not sure if you've been living in the real world lately—but suffering happens naturally. 
I know. Plot twist. 
You've lived life, right? You can admit that you make daily sacrifices, have daily sufferings, big or small? Whether it's seemingly "small," such as exercising patience when you'd rather shout or get angry, doing the dirty dishes in the sink that aren't yours when you're already cranky, or being hurt by a close friend or family member. Or perhaps your sufferings are on the larger scale: grieving the loss of a loved one, chronic illness, or going through an injury that has left your life quite different than it was before. 
But these things happen naturally. Sufferings happen daily. 
So, where did I get this notion that God wants me to inflict my own suffering – that I have to make things harder for myself?
I think it's as Isaiah says:
"in the day of your fast you seek your own pleasure"
As I heard these words, I realized that for my whole life I've been fasting to seek my own pleasure. To show myself my own willpower, or that I am better at Lent than other people. 
*Exhales*
So, if I want to re-set how I've been doing this whole fasting thing, then how do I do this? What does God really want?
"Is not this the fast that I choose:
to loose the bonds of wickedness,
to undo the thongs of the yoke,
to let the oppressed go free,
and to break every yoke?"
Interestingly enough, I had also been thinking a lot about freedom. So as I sat there at Mass and I heard these words, my heart did a little skip of joy. It was only a little skip, because the lovely sister who was doing the reading had an accent that was hard for me to understand, and I honestly thought that when she read those words, they were too good to be true. I resolved to read the reading on my own later.
I did read it later.
And it really is what Isaiah said.
I sat there in prayer: Is this really what you want, God? That I could look at this time of fasting as a time to press into my own freedom? That you actually want to give me freedom during Lent, not suffering?
It blew my mind that God can use fasting to break the bonds that I have in my life —the bonds to things that I don't want to have bonds to. You know what I'm talking about—those things in life that have a hold on us that we don't want to admit, but we know they're there? 
For me, it's Instagram. 
Right?
Yea. 
Instagram has a bond on me, and I am simply not okay with that.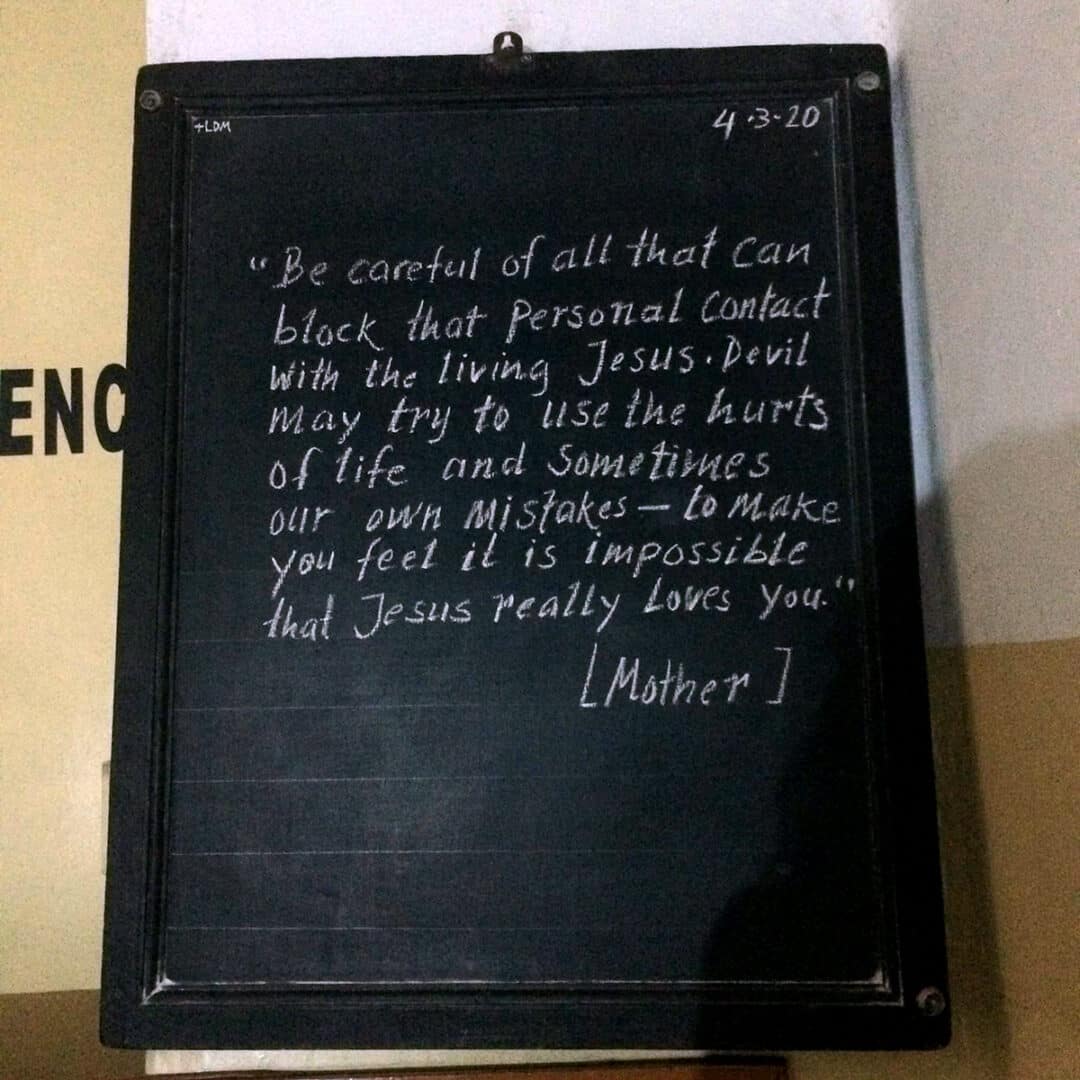 And Jesus wants to undo the yoke (aka, burdens) that are on my shoulders. So, I literally sat there and asked Him, "Lord, what are the burdens that I'm not giving you? What burdens am I carrying that you're not asking me to carry?"
I think if we invite the Lord into that question, and if we're open, He'll show us. He wants to break every burden that we are carrying and let us go free. I recognize that there are burdens in our lives that might not simply go away. Pain, illness, grief, depression—but in those burdens, where am I not inviting the Lord in? In my seemingly endless suffering, where am I refusing the Lord entry? Am I telling Him everything? Am I leaving it in His hands if He wants to relieve it, even if only for a short while—or am I open to Him healing me completely?
So, Isaiah. Let's hash this out: You're telling me that God gives me the freedom I've been seeking; that I don't have to do things simply to suffer so that I can somehow prove to God that I love Him? And, God actually wants me to be free from burdens? 
So…
WHY IN THE WORLD HAVE I BEEN GIVING UP CHOCOLATE ALL THESE YEARS LIKE A CHUMP?
There is something to be said for fasting (which is one of the things we are asked to do during Lent). And it makes sense that as a child I would give up chocolate, because my knowledge of Jesus, the scriptures, and my Catholic faith were pretty minimal. But I'd like to think that as I've become an adult, I've grown in my prayer life and my relationship with Jesus. 
So perhaps this Lent Jesus isn't asking me (or you) to give up something just because it'll be hard. I think He's asking us to give up something that will bring about a greater freedom in our lives. 
What's the first thing that comes to mind when posed with the question "What do you need freedom from in your life?"
It's a harder, soul-searching, possibly heart-wrenching approach to Lent, vs. the typical, "what are you giving up for Lent" question. 
Because it makes us stop and think—think about those things we typically spend our days trying to suppress. And because thinking about these things takes time and effort—both mental and physical. Inviting the Lord into an area of our life that we want freedom from, an area of our life that if given the choice we would ignore for all eternity, is hard work. 
It's easier to just give up chocolate.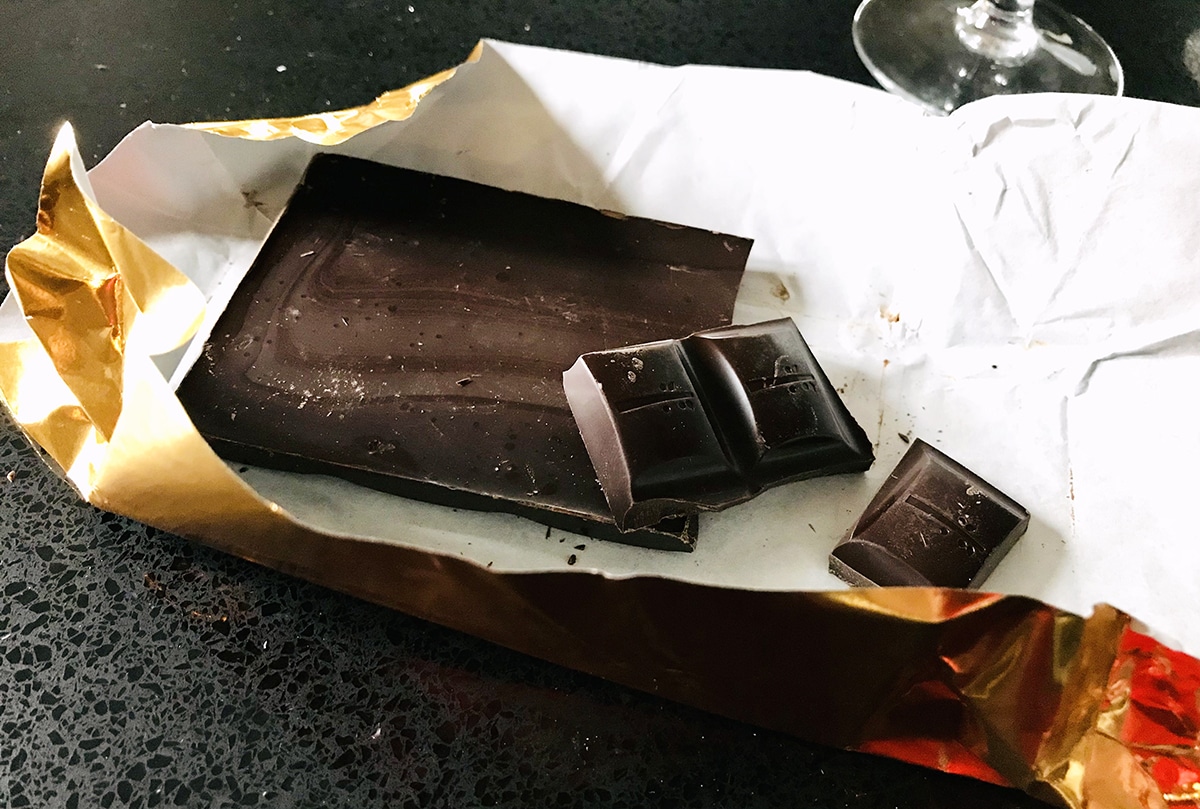 There's a couple things for me that I'm seeking freedom from. 
One is Instagram. But, I didn't want to admit to the Lord that I was impulsively going on Instagram all the time. I didn't want to admit that I felt an addiction to my phone – because I wanted to be 'better' than that. I didn't want Jesus to have to break this bond, because, in my mind, it was a burden that I had created for myself. One that took up too much of my time, caused me to go to bed late, rush in the morning, and one that brought about endless comparisons to others and negative self-talk. 
But, you know what else Isaiah says?
"Then shall your light break forth like the dawn,
and your healing shall spring up speedily;
your righteousness shall go before you,
the glory of the Lord shall be your rear guard.
Then you shall call, and the Lord will answer;
you shall cry, and he will say, Here I am."
So, Isaiah, level with me here—you're telling me that if I allow myself to be set free, (because that's how it has to work, right? God can't simply break us free of something if we're not going to admit that it's there) I'll receive healing? And, in the midst of doing this freedom work (because yes, it's hard work), when I cry out to God in frustration and pain, He'll hear me, and be with me?
And the incredible thing is that this verse starts out by saying "Then shall your light break forth like the dawn." And I'm not sure if you've noticed, but the sun always rises.
Every day.
Always. 
In other words, there is always a dawn. Whether or not we do the work of asking ourselves the tough questions and working towards more freedom, the dawn will always come. 
But, wouldn't it be a much happier, joyful, sweeter dawn if we were free and healed? Don't we all want to be more whole human beings?
I don't know what's going to happen this Lent, or what the outcome will be. And yes, to some it might seem like I am the average millennial giving up something typical. But I know giving up Instagram isn't just me trying to prove to myself or anyone else that I can do it. It's really me working to seek more freedom in my life—in inviting the Lord into this weakness and asking Him to break this bond.  
I'm actually kind of excited for Lent now. Because instead of looking at it as this dreaded mandatory period of suffering, I'm taking it to be this time of seeking greater freedom from things I don't really want in my life anyway. Plus, I'm still eating chocolate…so if that's not a win, I'm not sure what is. 
Perhaps there's a bond you have to certain foods, habits that are unhealthy, or relationships that are soul-sucking. Maybe there's an attachment you have to anger, resentment, or negative speech. I don't know what it is. That's for you to reflect and pray about. What is it you want freedom from? 
Ultimately, I refuse to believe in a God who desires my suffering. What if God's "plan" for suffering is not that we inflict our own suffering, but rather bear the suffering that comes to us naturally, and accept everything else as a gift…even during Lent?