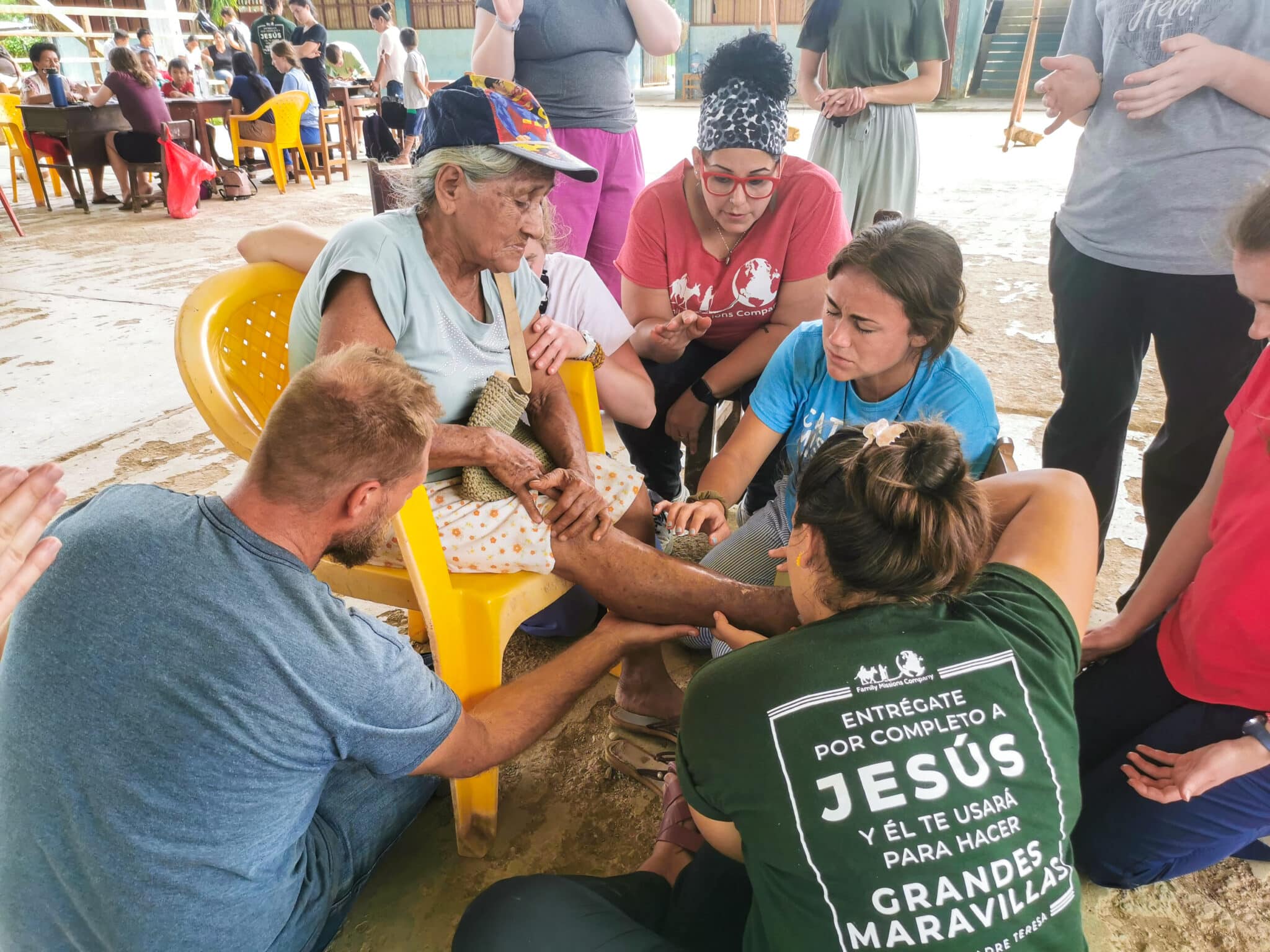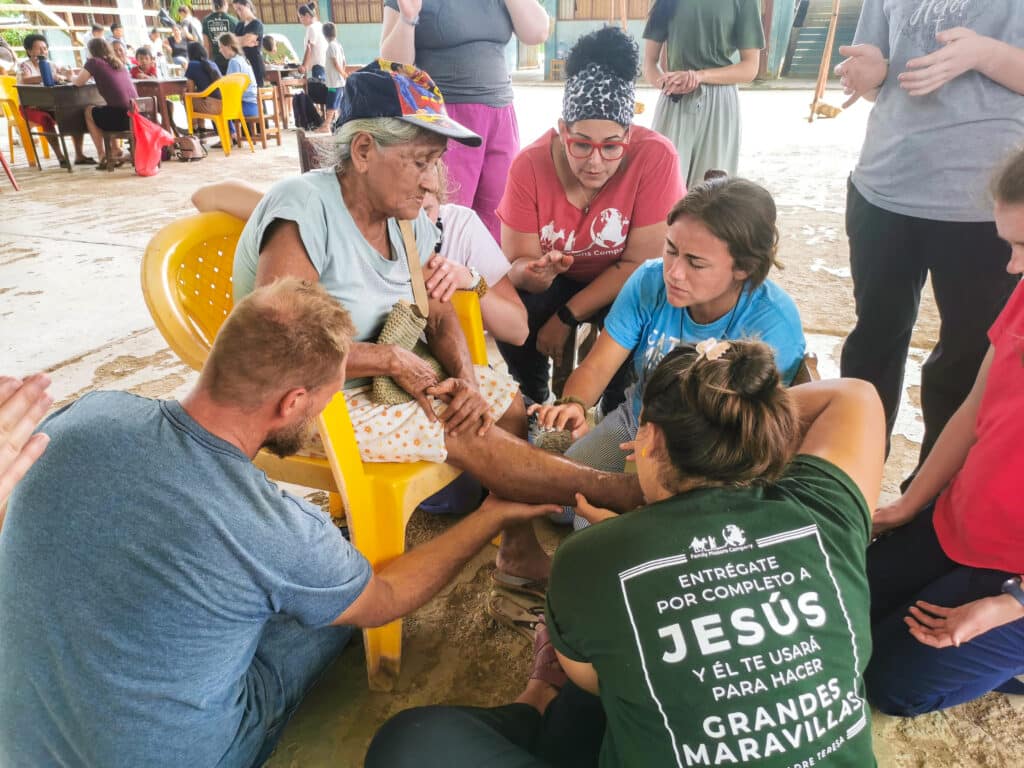 Kiss Her Foot
What a crazy, awesome journey it has been so far in Peru! After arriving, we had one week at our new home in Cajaruro to get settled, and then we traveled 10 hours to help with a medical mission trip that took place in and around Picota.
For each day of the clinics on the mission trip, we had different stations set up for our patients—a station to get their blood pressure taken, a station to see the nurses and doctor, a station to receive the medicine that was prescribed for them, and a station for prayer. I was blessed to be on the prayer team on our very first day of the trip. We prayed over people for hours that day.
When our day was coming to an end, a woman named Irma showed up at the clinic. Unfortunately, it was too late in the day, and our doctor could not see any more patients. It broke my heart that Irma may not be able to receive the medical care that she needed.
We sat her down immediately to pray for her. From what we could gather, she had a severe infection on her leg. Her leg was swollen, oozing, and flies buzzed all around it. It was clear Irma had been suffering for a long time and had received no medical assistance. Irma also informed us that her husband had passed away three months ago and she could not sleep at night because the pain in her leg was so intense.
We started praying over Irma. The other missionary and I began to weep over her leg. Never have I felt my own poverty more than I did at that moment. I realized how very little I have. I have zero medical experience, I had no money to give her, and I didn't even have any fancy prayers to offer her in Spanish. It was at this moment that the other missionary and I realized the one thing that we do have is the power and love of Jesus Christ living inside of us. We know from reading the gospels that Jesus loves to heal His people!
While we were praying, I kept hearing the Lord say over and over "kiss her foot."
We prayed over Irma's leg for what seemed like hours. We wept and cried out to the Lord to please heal His daughter. We begged the Lord to give us some of her suffering instead. While we were praying, I kept hearing the Lord say over and over "kiss her foot."
Initially, I thought, "Woah Jesus, that would be weird to kiss her foot. What will Irma think? Could I get sick from doing that?" We continued praying, but I kept having the strong sense that this is exactly what the Lord wanted me to do.
We stopped for a minute during prayer to ask Irma how she was feeling. She said her leg used to feel hot all of the time (because of the infection), but now it feels cool. The other missionary and I rejoiced loudly and without even thinking, I kissed her foot.
She said her leg used to feel hot all of the time (because of the infection), but now it feels cool.
Irma left our clinic that day with a huge smile on her face. I couldn't understand everything that she said about what she experienced during our prayer time together, but I have no doubt that she experienced the love of Jesus Christ that day. That is way better than any other help that she could have received at the clinic.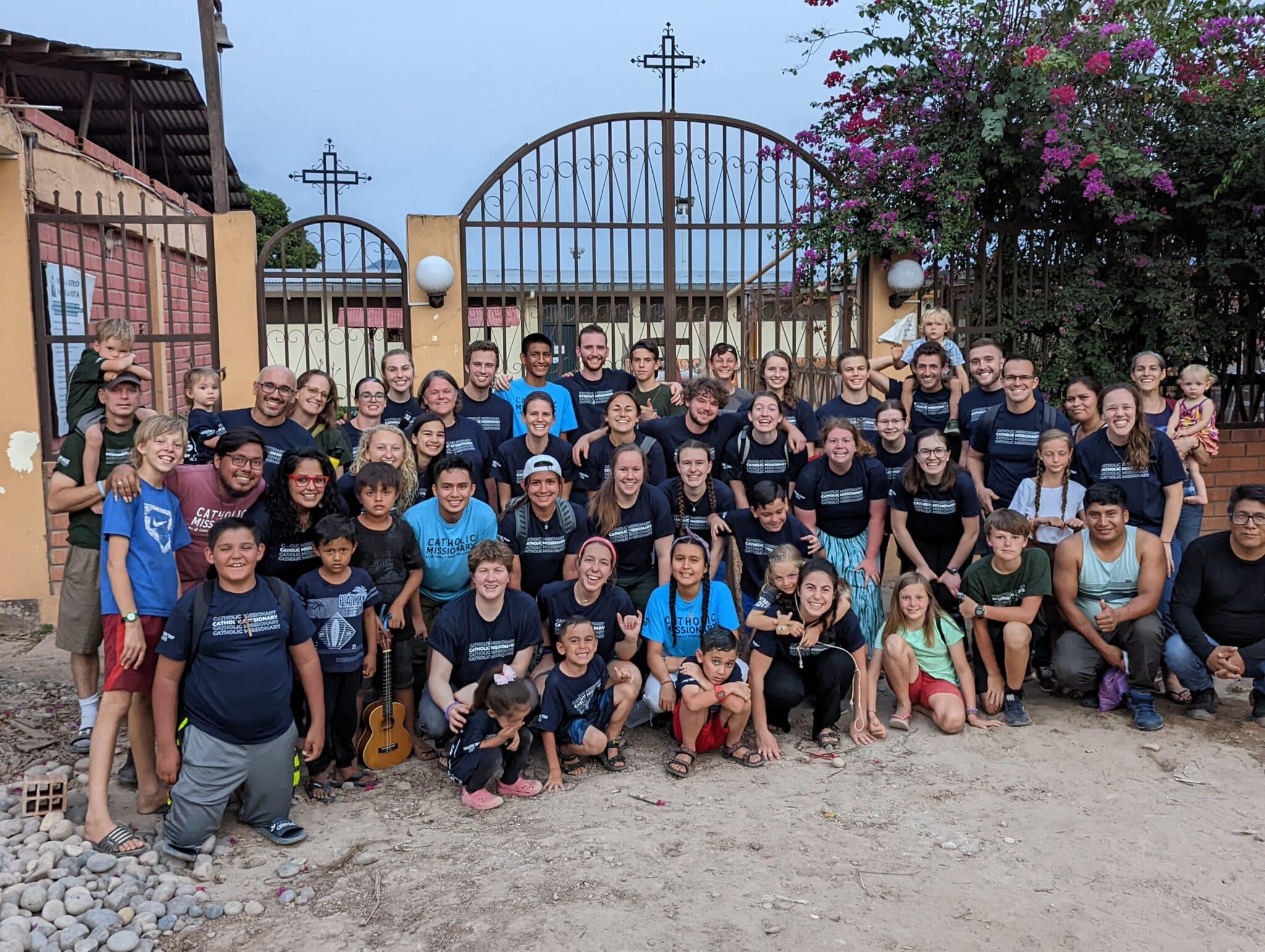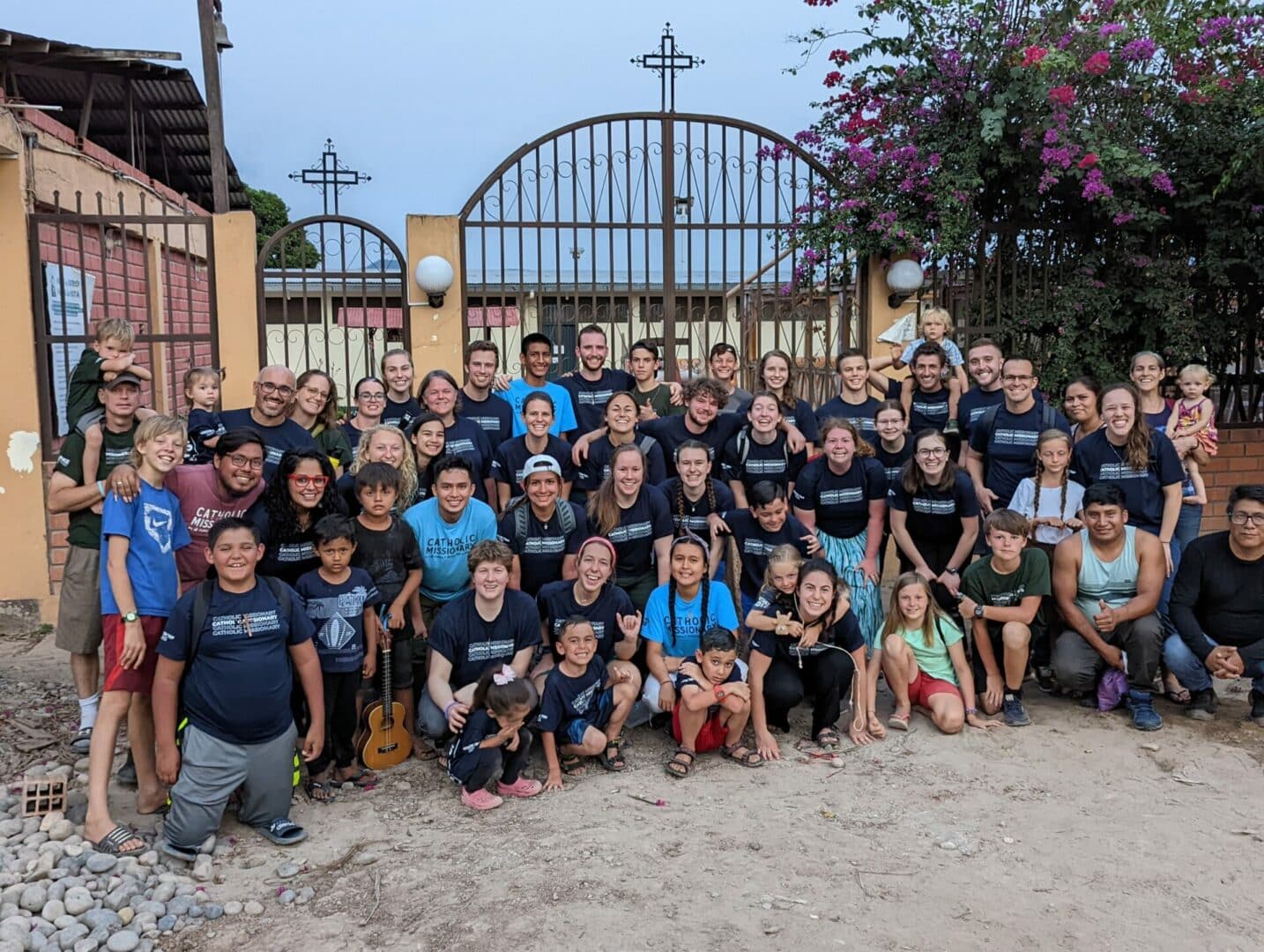 The gospel for the first day of this mission trip was Matthew 25: 31-46. In summary, "Truly, I tell you, whatever you did for the least of my brothers and sisters, you did it to me." After asking the Lord about this in prayer, the Lord said that it truly was His foot that I kissed. It was His hand that I held. It was His eyes that I looked into and smiled. It was His heart that I consoled after weeping and being with Irma in her suffering.
I still cry now as I write about it. The Lord loves me so much that He brought me all the way to Peru so I could have the opportunity to see Him in the face of the poor every day. Thank you, Jesus, for your great love and mercy for your children.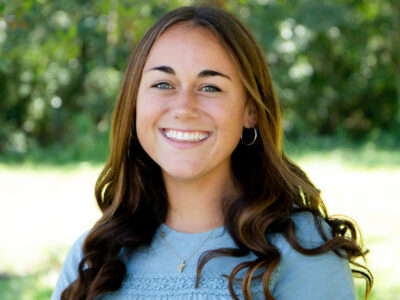 Comments are closed