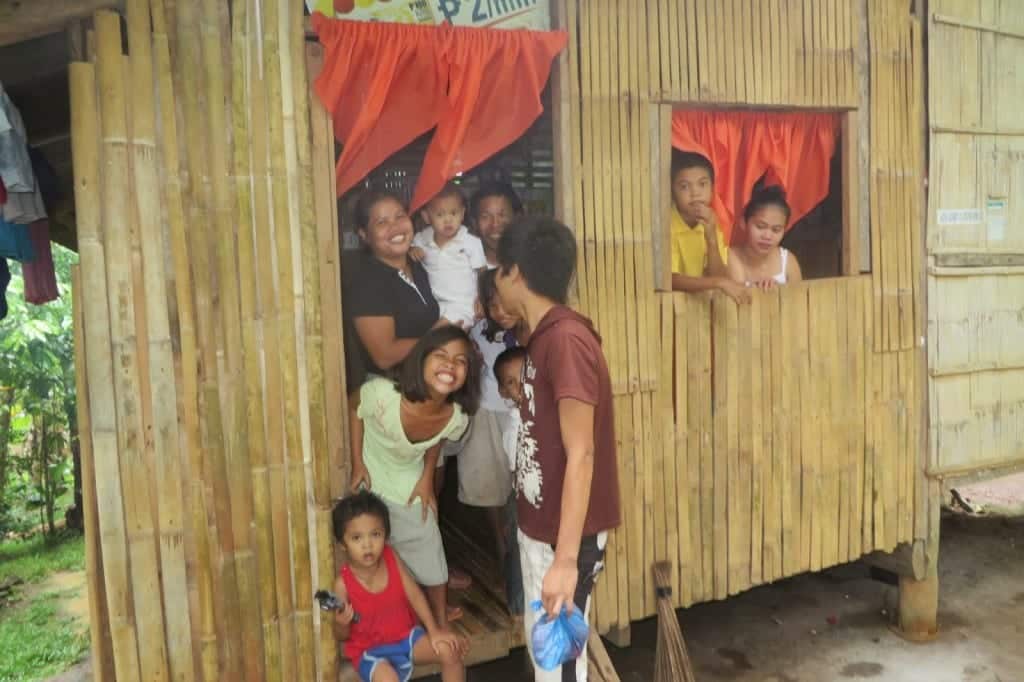 Saying Thank You: True Gratitude in the Philippines
By Rebecca Tilyou
This Sunday I visited the house of John Michael, one of my former students. He is now attending a public high school, but his family cannot afford his transportation and other fees, so my team is sponsoring his education expenses. Every other week we visit his home in the mountain to give him his two weeks' allowance of 100 pesos (about $2.50). In addition to delivering his allowance, we also like to bless the family with an array of small gifts, such as rice and beans, tuna or canned beef loaf, wooden crosses for everyone, or perhaps a coloring book and crayons for the children to share.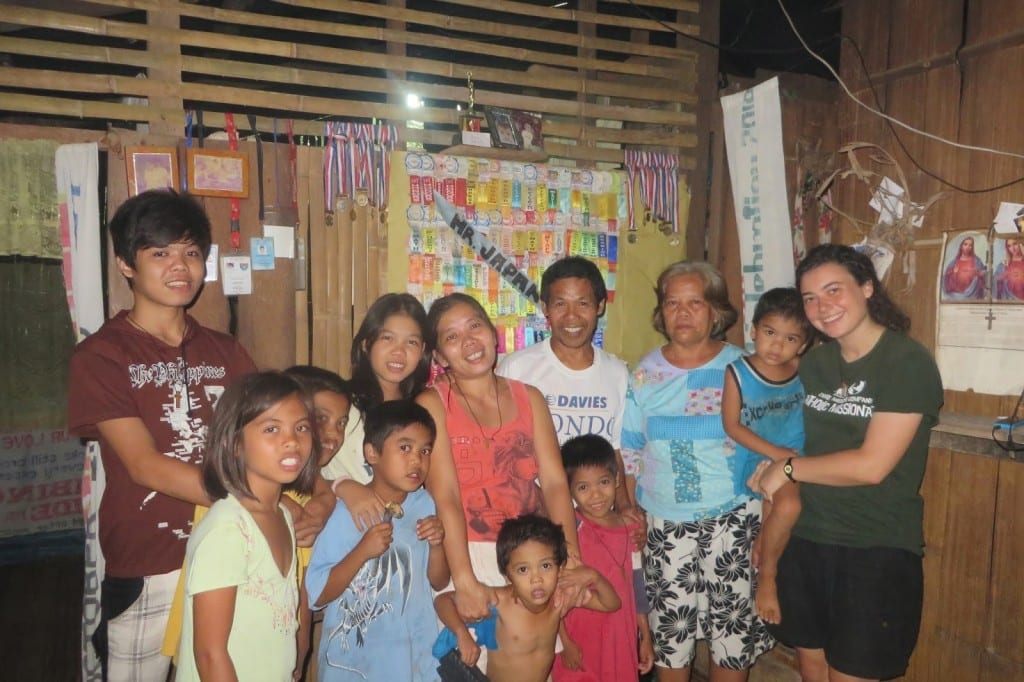 I always look forward to visiting John Michael's family! We drive a motorcycle up the mountain until the road gets too rocky, and then we walk a short distance to his house, where we are greeted by one or two or three little boys running around in their yard. They live in a small house raised a few feet off the ground, with bamboo slats for floors and walls. There are seven children in all, and John Michael at 15 is the oldest.
As soon as we reach the door, John Michael's parents appear and welcome us in. They are still happily married (a blessing in this culture of broken families) and participate in the Catholic apostolate "Couples for Christ." Each time we arrive with the agreed-upon allowance along with the unexpected treats, John Michael's father gets choked up and looks as though he is about to cry. "Ma'am, thank you, ma'am."
He gathers the little ones and whichever neighbor children happen to be present, enjoining them to sit quietly at our feet on the floor of the little room. He then surprises us with gifts in return – bananas or lanzones or rambutan from their fruit trees. How generous are the hearts of those truly in need! Charity doesn't always feel good, but in this case we are blessed with the opportunity to provide for a family, to see the wide eyes of the children, to see the deep gratitude on the faces and in the voices of their parents.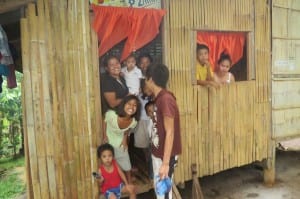 It is just getting dark when it's time for us to leave. John Michael is headed to the evening Mass, so we offer him a ride on the back of the motorcycle — otherwise he would be walking nearly two miles to get to the church. When we drop him off at the church doors, he stands beside the motorcycle for a few moments, unsure of what to say. 
"Thank you." 
"You're very welcome," we reply easily. "See you soon!" 
John Michael turns toward the church, and we are just about to drive off when he pauses, gazing back at us as though something were still left unsaid. I dismount from the motorcycle and walk a few paces to where he is waiting quietly. 
"Yes, John Michael? What is it?"
"Ma'am? Thank you. Always."
My heart softens as I see the maturity in this young man and an understanding beyond his years. "Well, salamat sa Diyos, thanks be to God. Ang Diyos gihatag kanamo daghan, daghan mga regalo. God has given us many, many gifts. We are so happy we can share them with you."
"Yes, ma'am," he acknowledges as a smile breaks across his face. I give him a reassuring pat on the shoulder and we part ways.
Every other Sunday I get to bring hope to this family. In return, I receive such great rewards that I do not even deserve, for I am only the hands and feet that deliver the love of Christ. Thank you for your part in this mission. Thank you for providing what is necessary so families like this one can have food to eat, clothes to wear, and the chance for a proper education.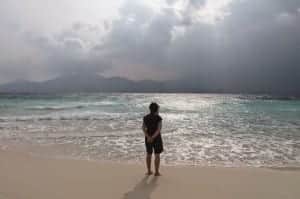 Now I understand John Michael's hesitancy to use words far too inadequate to express his gratitude. So I will say simply, humbly as he did, "Thank you. Always."
By Rebecca Tilyou
{Originally posted at: https://findingpasture.blogspot.com/}
Comments are closed