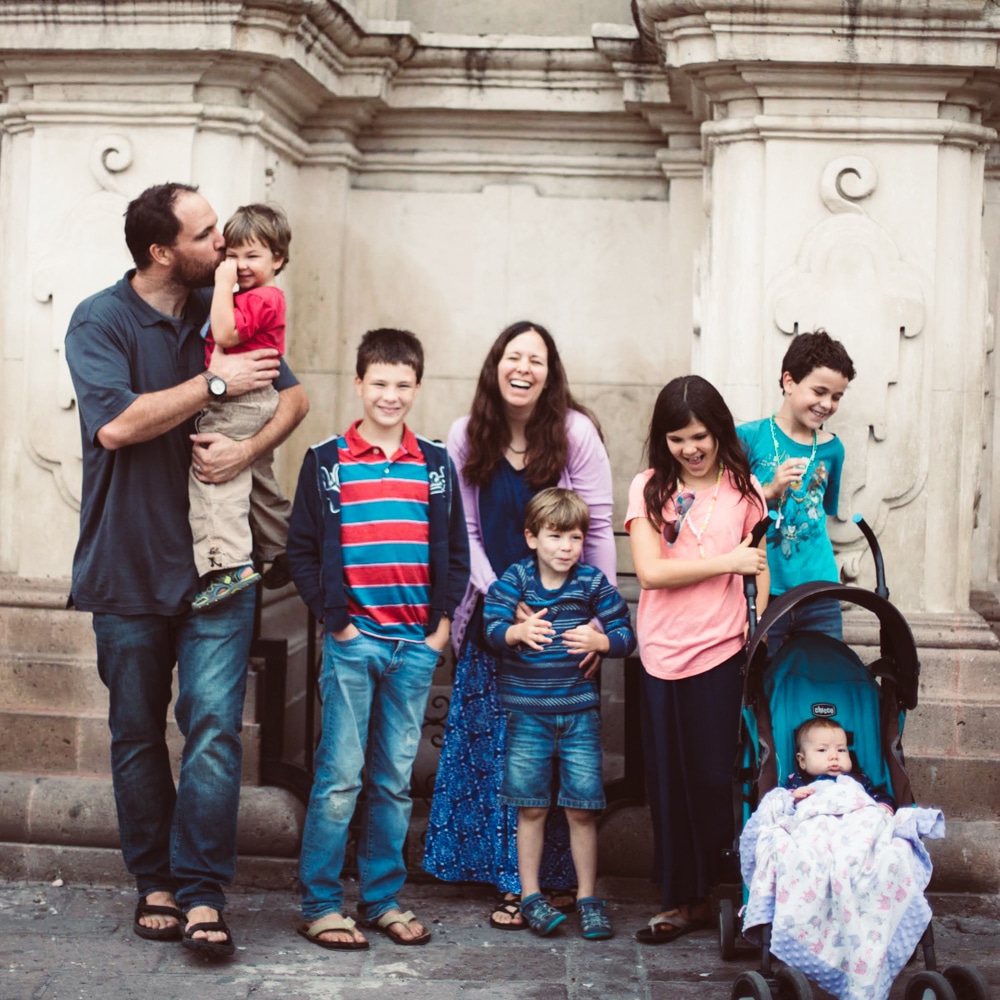 Two Types of People
Brad and Rachael Schmitz each share their version of how God called their family from a comfortable life into foreign missions.
Brad:
One motto I like to say is, "There are two types of people, people who get it done, and everyone else. Be one that gets it done." I have tried to live my personal and professional life under this mantra. God has called me and my family to do this most urgent and radical duty of the Church, can I ignore it any longer?
I joined the Catholic Church 12 years ago, and I often have wondered what God wanted me to do for Him. I always had a feeling it was going to be something radical! That being said, I still would not have imagined that foreign missions would be the call.
In the time I have known and loved Jesus, I have realized I am not doing His will. He has been saying "Live radically for me" through various ways and in various times in my life. He has been saying this since my wife and I got married, although only now have I begun to listen!
I set out in my business life to be as successful as I possibly could. God, it seems, has always had another plan for me. I have never been fulfilled in my work, even though the companies have all been very successful! I used to say, if I could sell this much, we would be doing outstanding. Well, we sold "that much" and not too much later, I remember thinking "If we could only sell this much more." Then we did that. I was never any happier. On the contrary, I had been growing increasingly lost, unhappy and with a restless heart. One day it hit me: God had been asking me a question throughout my whole business life, and it was first spoken to me through, of all things, a Jimmy John's poster: "Then What?"
God began asking me this question all the time! "We can expand our business and add new locations and trucks!" – "Then What?" "We can buy a new rental property and increase cash flow!" – "Then What?" "Well, more money" – "Then What?" I continued chasing this empty dream and empty promise.
Rachael:
Brad and I were hanging out one evening after our kids were in bed wondering why we were so dissatisfied climbing this ladder of the American dream. Where did we fit in this life? We felt like such outcasts. Where did God want us in all of this? We owned successful businesses and could buy nice things for our house. Everybody wants that and it's totally normal — so why were we so unsatisfied? What was wrong with us?
We decided if we felt this unsettled, God was urging us to change something. So we began to think all sorts of crazy thoughts. Let's leave America! Let's go live a simpler life and not follow the American way. How can we serve God actively as a whole family? We wanted to instill in our kids what the gospel really means. We had this burning thought that there had to be more than just going to church on Sunday and returning to our individual lives for the rest of the week.
We tried to pray and become involved, but we were longing for even more. So that night, as we sipped on our wine, we wondered if families could ever be missionaries. The thought was so exciting we had to jump up immediately and check with google. And Family Missions Company popped up right away.
So I did what seems like a lot of other missionaries I've talked to have done. I devoured the entire website and all the blogs I could find. I began to think back on our lives since we were married and began a family, and if this were true, if God really did want us to be missionaries, then so much of what we had gone through suddenly made so much sense to me. All the traveling back and forth through the years, learning to live simply, having a strong desire to detach, when our hearts were moved as we bonded with the locals on our honeymoon… I just sat there and thought and thought in wonder if this could be what God was preparing us for.
We talked about it on and off since that night. This went on for a few years. It became very painful for me, as I was convinced right away this was where God was leading us, and sometimes Brad would agree and be excited about it, and sometimes he would push it away. I had to wait and wait while feeling this calling so strongly. I began praying for God to take this desire away from me. If Brad was not on board, then it wasn't going to happen and I wasn't going to pursue it.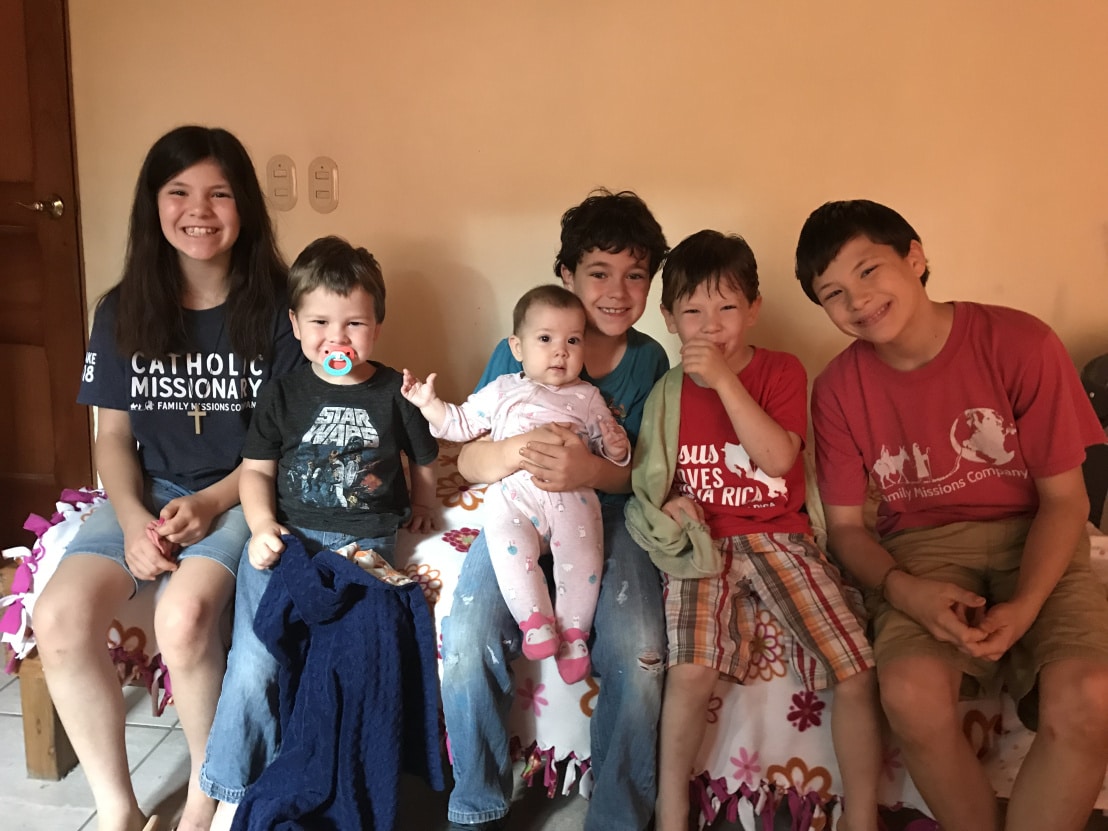 Brad:
One day God splashed a cold bucket of water on my face. We lost a key permit we needed to operate our business. It was devastating. Like most major life events, I did not understand God's reasoning for this at the time. In hindsight, this event set off a chain reaction that has led me closer to God and with a more detached, open heart to the will of God.
I realized there was never a good answer to the "Then What?" question. Especially if you aren't doing the Lord's will and ignoring his calling. I know in my heart I have never truly done the Lord's will. Sure, I go to Mass every Sunday, say my prayers, etc.… but was that enough?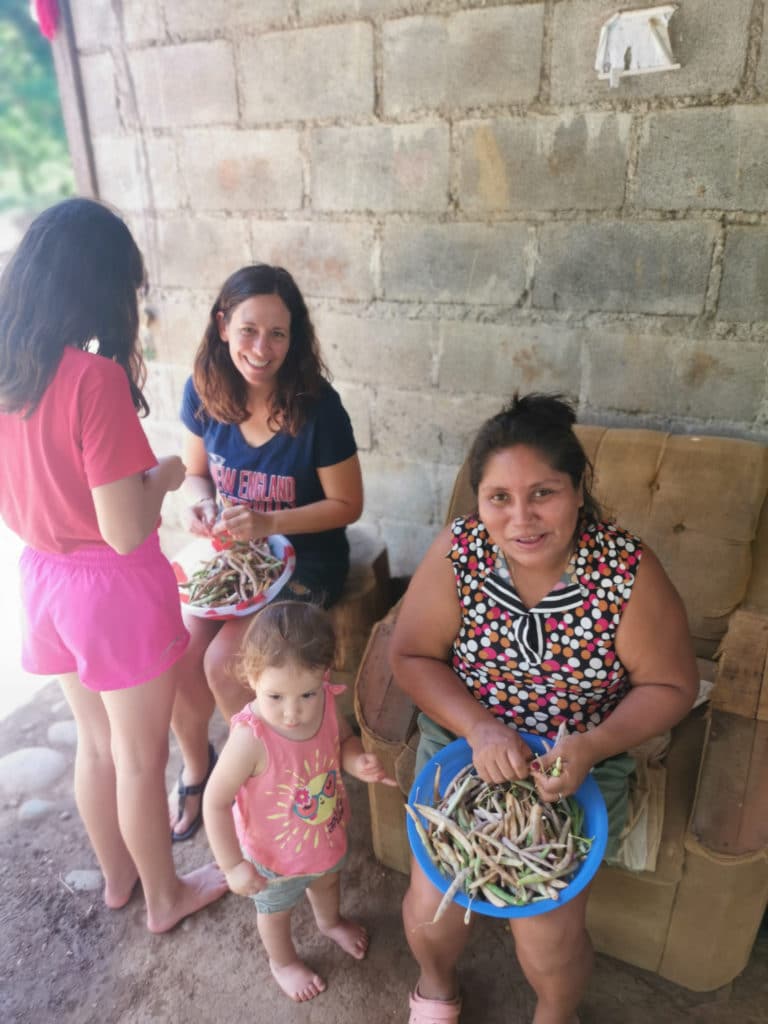 Rachel:
Despite praying and trying not to talk about it, I realized the desire was becoming stronger still and I couldn't help it, and I finally convinced him that we should bring our family on a mission trip to discern. He agreed, I think partly because he knew if we didn't check into it, it would never go away! I was pushing for a specific mission trip to Mexico, but it came and went.
Then one night Brad was at church alone and heard a missionary from a ministry in Haiti asking for help. That night, in total confidence, he said "I know where we need to go. Haiti." What!? Why Haiti? Well let's pray about it, that seems like such a big first step, I had said, but he shook his head and said, "I don't need to. We're going to Haiti."
I was still nervous to bring our five kids to Haiti for our first mission trip, so we decided to pray for a sign from God. Not long after that we were vacationing with my family at a cabin and had gone to mass on the Sunday shortly after we arrived. As we were walking out of mass, Brad and I headed for the door and at the same time saw a huge sign with big black letters on it that simply said "Haiti." We just looked at each other. I guess that's our sign then!
We went to Haiti in March of 2017. What happened on a spiritual level there was pretty indescribable. The amount of peace we felt flood our hearts while we were there seemed like God was telling us this is where He wanted us in all of this. Not necessarily in Haiti, but definitely in this calling.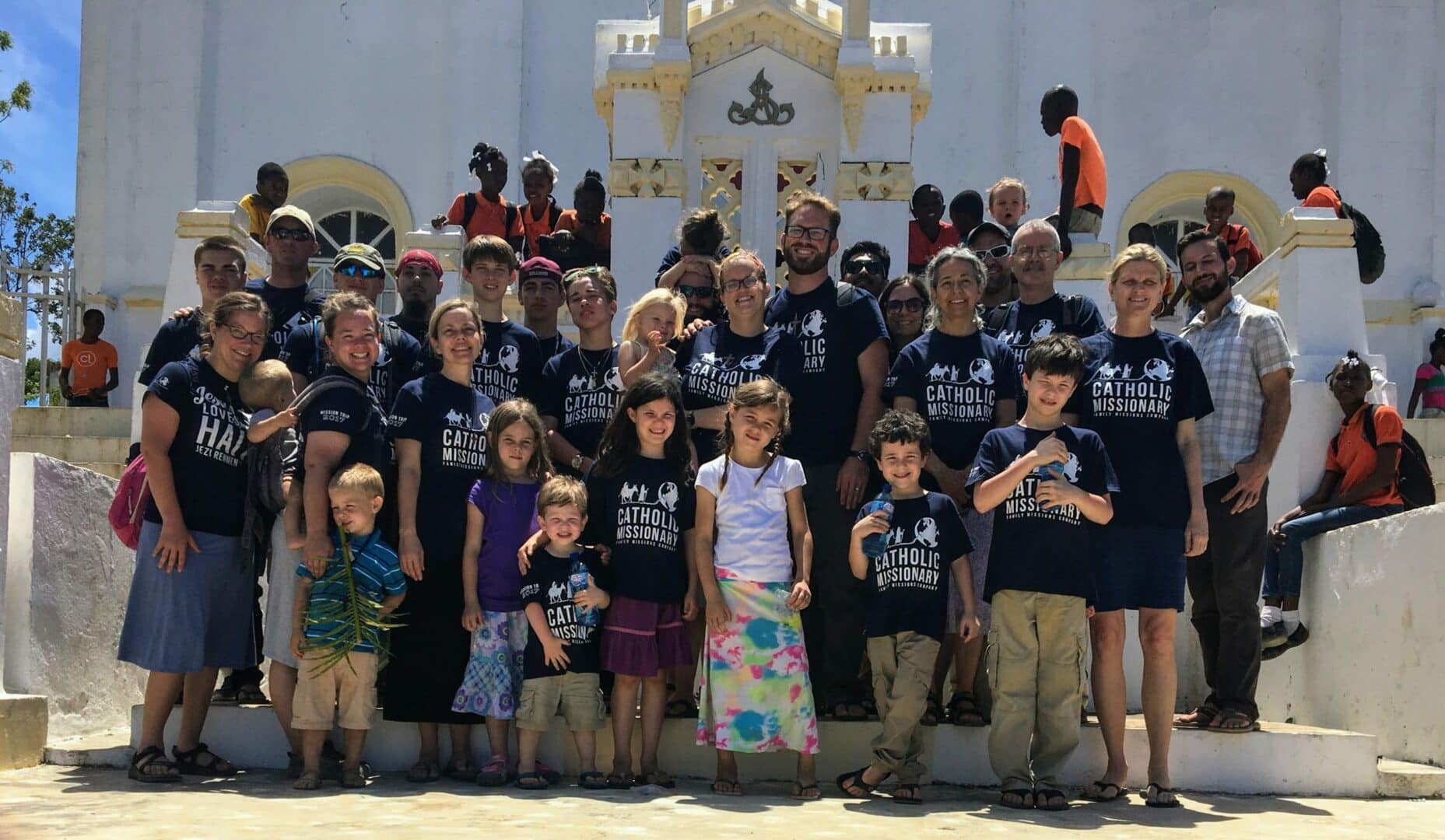 Brad:
When I was at our Come-and-See weekend with Family Missions Company, I realized why God brought me and my family this far down the path to foreign missions. I laid in bed the last night we were in Abbeville (after a cancelled flight), crabby, tired, and wondering why I was still here. I heard very clearly in my head, "Brad, there are two types of people…"
The time has come to live extraordinarily for God!