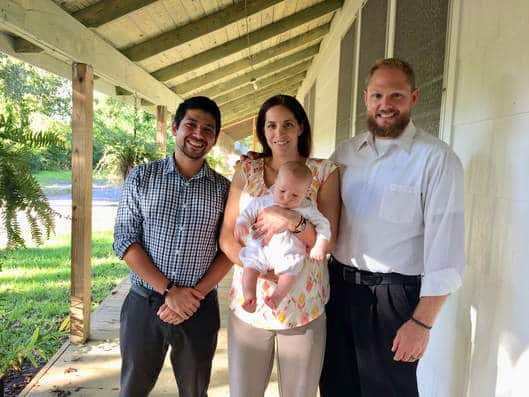 World Mission Sunday and the Baptismal Call
In celebration of World Mission Sunday, we're sharing this reflection that Armando Gutierrez wrote during his Intake in 2018.
"Go into the whole world and proclaim the gospel to all creation." -Mark 16:15
Every time, all the time, no exceptions. 🙂
This was made clear to me today for I had the honor to witness the Baptism of one of our youngest members here at Family Missions Company: Aaron Erisman. The day was exceptionally beautiful with the vibrant sun lighting the afternoon and the gentle cool breeze that complimented it. The Parish where he was Baptized was very beautiful both inside and out. The majority of us came to witness this amazing sacrament as a community and it was lovely to see a huge turn out for a Baptism (especially for a one-person Baptism).
As the water was gently poured on his head, a burning thought sparked my mind. Here in front of me was this young baby, a few months old, and he is now a missionary, just like me. He does not realize this one bit, but he changed my life.
It is so easy, so easy! to get caught up on the idea of leaving home and then becoming a missionary, as if it were a nine-to-five, clock in/clock out profession reserved for those who travel afar. The thing is that it isn't a profession, or title, or a career. It is your life!

If you are baptized, you are a missionary!
Some of us may be called to go further out, but the vocation is always an active one because the Holy Spirit is constantly moving, constantly burning, constantly alive!
Aaron's Baptism was a great witness to all of us. He will be going to foreign countries with his wonderful family, but it is here in the states, without words, and without recognition, where he invited me into a deeper understanding of mission.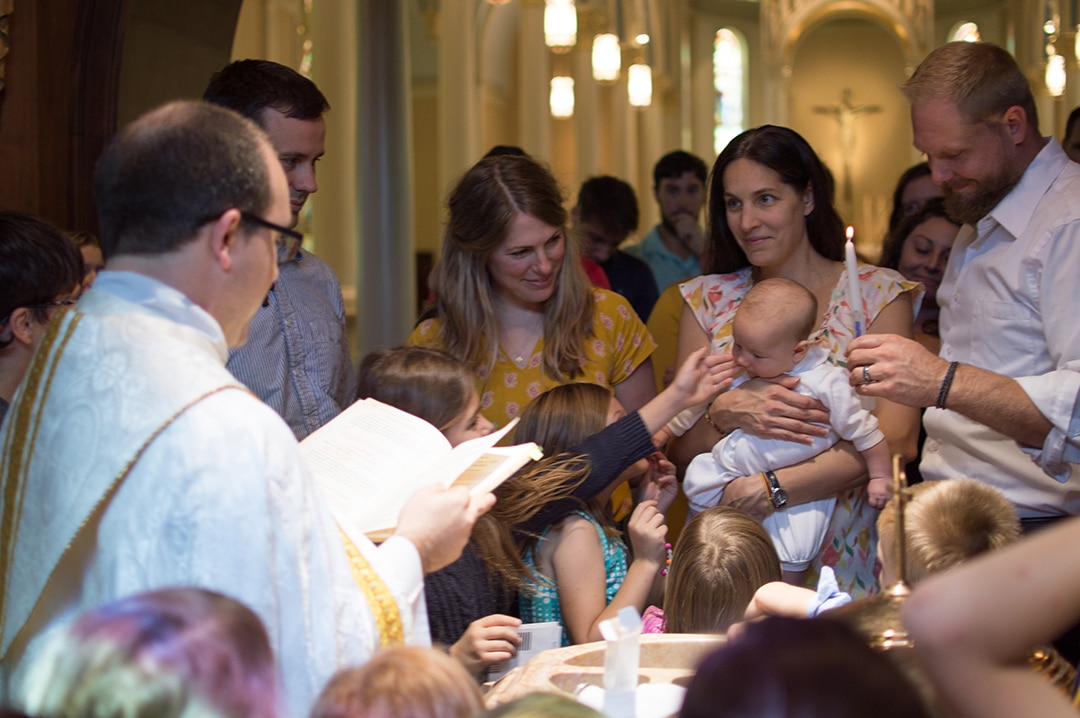 God met him where he was and worked through him as he was: a beautiful and simple witness. Fitting too because I was sitting right under an image of St. Therese of Lisieux (patron saint for missionaries) who did not travel far away and would often compare herself to a child before God the Father.
God will meet you where you are and work through you where you are at. We have the gift to be a witness, to use our words, and to recognize our Baptismal promises. Let us be missionaries in the now!
Please, I urge you to ask God where you are called to serve and share the Good News. Is it with yourself, your family, friends, parish, community, town, city, state, countries?
It is all of the above. Your capacities are not limited, no place should be neglected, no time should be wasted.
I would not be called to do foreign mission if it wasn't for the missionaries at home. I am eternally grateful for those who lived their missionary vocation back at my parish. Continue to allow the Holy Spirit to work through you and transform lives like Aaron did today! Inspire others, change lives, share the Good News and live it out all the time! I am with you, and may you be with me, the Holy Spirit unites us all with love and support.  
Happy World Missions Sunday to all missionaries, wherever you may be. Let us always be sent!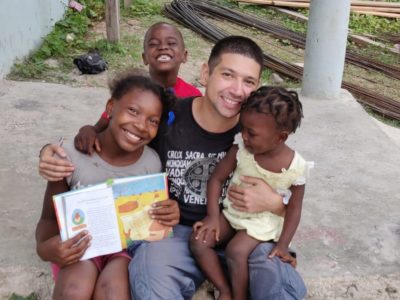 Comments are closed