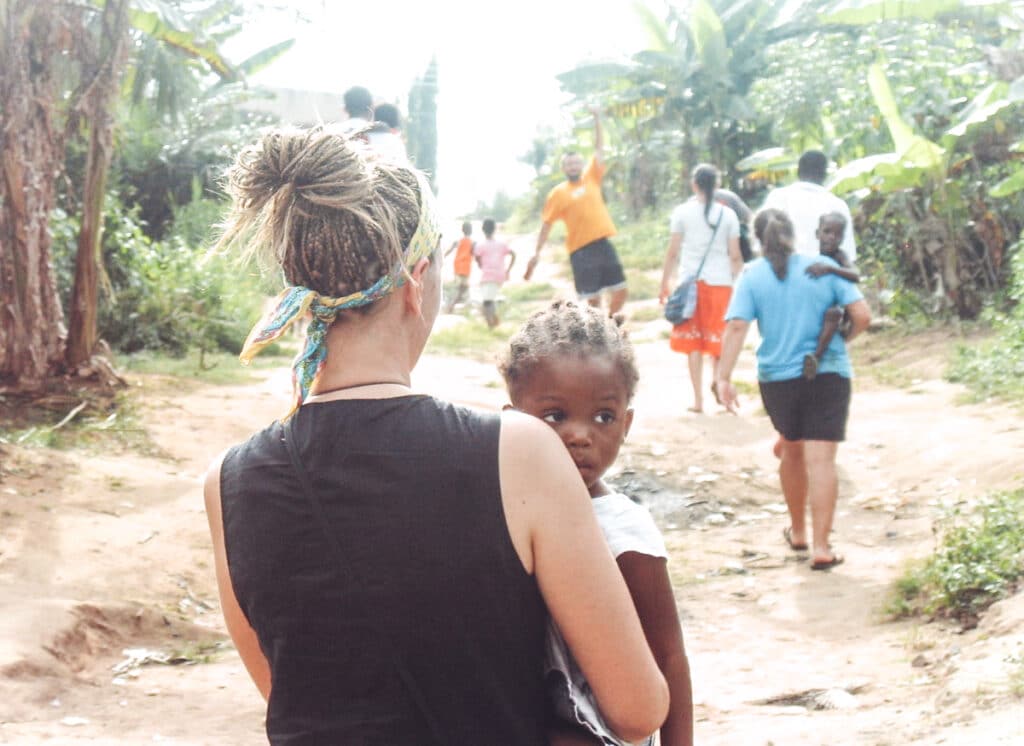 Answering the Call: All He Needs Is Our YES
As part of Missionary Vocation Month, Bridget Martin shares her "call to mission" testimony.
When I was 17 years old, I attended a Steubenville Youth Conference where, on the last day, the speaker told us that he sensed the Holy Spirit saying that many of us attending the conference would be missionaries, answering Pope John Paul II's call for the New Evangelization in the Church.  
At the time I didn't know anything about missions or even where to begin with the search for a mission organization. I just knew I was called, and so I said "yes" to the Lord in that moment, promising that I would give Him a year of my life to do foreign missions with the condition that He show me when, where, and how to do it. I was already accepted to go to Franciscan University of Steubenville in the Fall, so I moved ahead with that plan and waited for the Lord to show me the next step for my missionary call.
Once at school, I began talking to people about missions and my desire to serve the Lord, but I didn't know where to start looking for organizations. I was introduced to a student whose family had started a mission organization called Family Missions Company. I had already seen Susanna around campus and during Mass, and she stood out because of her joy and reverence for the Eucharist. 
I found out that there was a Spring Break mission trip to Mexico with Family Missions Company and talked to several friends who had been on that trip in previous years. I was convinced that I needed to go and experience my first mission trip with FMC. So my Sophomore year I spent my Spring Break in General Cepeda, Mexico, and it changed my life.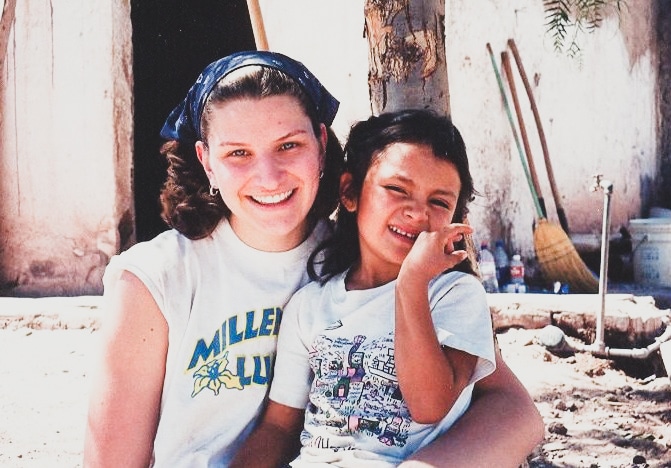 To be completely honest, I don't have all warm and fuzzy memories of the week. I remember the power going out the first night we arrived, and I struggled with the cold showers and the floors of the bathroom always being wet. I felt like I had nothing to offer because I couldn't speak the language, and I didn't know why God was asking me to give a year of my life for this.  
However, I do remember feeling joy and peace and was convicted that it was what He wanted. I asked the full time missionaries a lot of questions, and it all seemed new to me. I was struck by the poverty and simplicity of the people who had such a strong faith, and I knew that God was working in my heart. The missionaries prayed over me the night before we left and told me that God doesn't call the qualified, He qualifies the called.
I left Mexico with mixed emotions, still unsure how all of this was supposed to work. On the flight home one of the other students suggested that I read Matthew 6:25-34, telling me not to worry about tomorrow, for God knows what He's doing and He will provide. When I arrived back at school, I called my parents and shared with them that I was going to take the following year off and answer my promise to the Lord to give Him a year as a missionary. They were a little concerned but happy that I was at least seeking the Lord's Will in my life.
I prayed a lot, talked to my spiritual director, set up a Come and See visit to FMC's base in Abbeville, LA, and moved forward as the Lord kept giving peace in the decision to do a year of missions with FMC. Since I was studying Theology, I decided to set up my year as an internship so that I could actually get college credit for my time in missions. However, two weeks before I was supposed to move to Louisiana for my 3 months of formation, I found out I wouldn't be getting enough credits to defer my loan payments for the year and I only had enough money saved to pay for one or the other. So, at the last second, I decided to withdraw from school and use the money to start paying the minimum payments on my loan. I figured it would be easy enough to apply again the next year when I got back from my mission.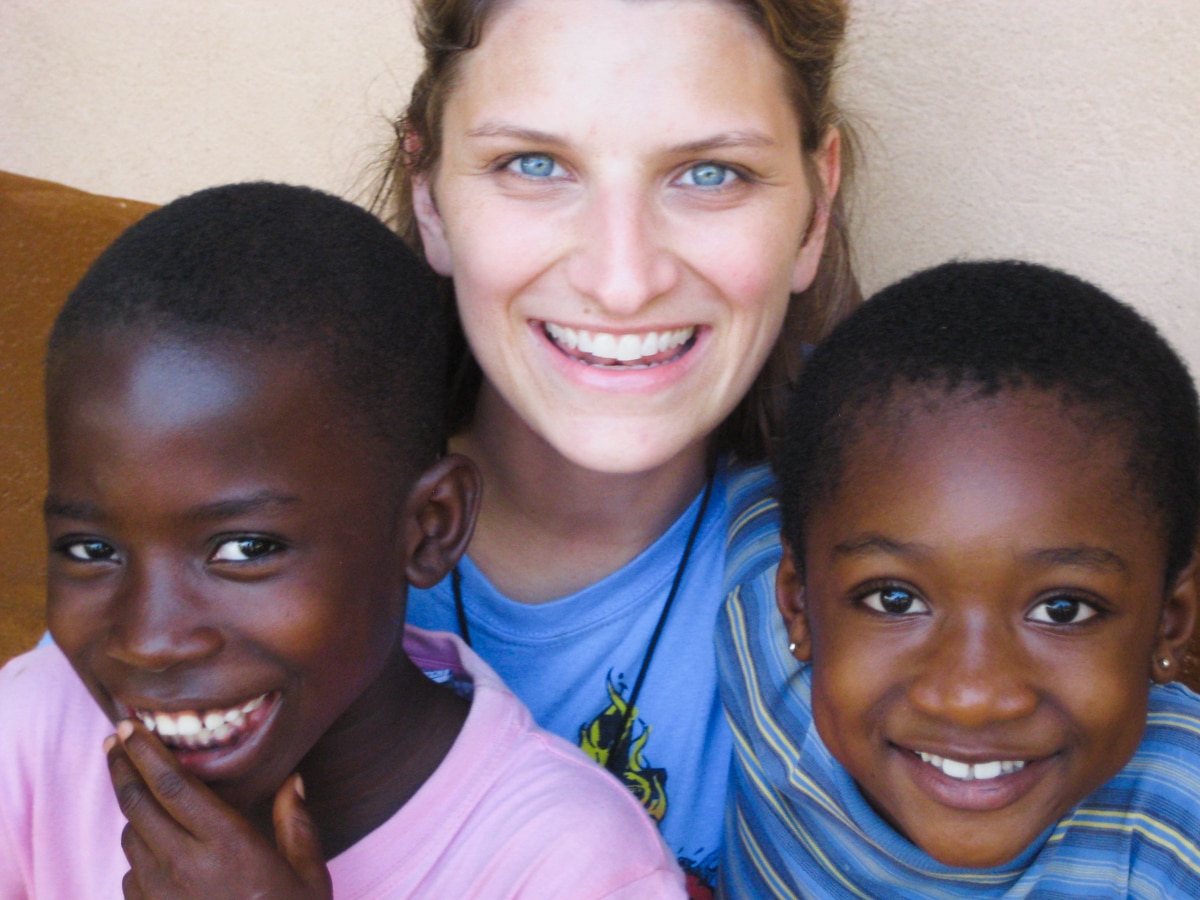 God knew what He was doing, of course, and within the three months of formation at Big Woods Mission in Louisiana, I was convinced more than ever of the need for missions. I knew that I was called for much more than a year.  
As we studied Scripture and Church documents like Mission of the Redeemer and Ad Gentes, my eyes were opened to the reality that missions is not just an adventurous call to answer, but a duty in this Church—that is by its very nature missionary.  I had been studying Theology in school and was humbled to see that a 17-year-old who had grown up in missions knew way more Theology than I could learn in a classroom.
In the mission field I was no longer only studying Church teaching but getting the chance to live it out. Scriptures came alive, and I was journeying with the apostles. I couldn't get enough of reading the Bible. Prayer time became the highlight of my day, and Jesus was becoming not only my best friend, but the lover of my soul.
At times I have questioned the Lord, "Why me? Why did you choose me to be your missionary to the ends of the earth?" I still don't feel qualified. I still struggle and prefer comforts to sacrificing. I still don't like getting up in front of people and giving talks, and I can't lead music.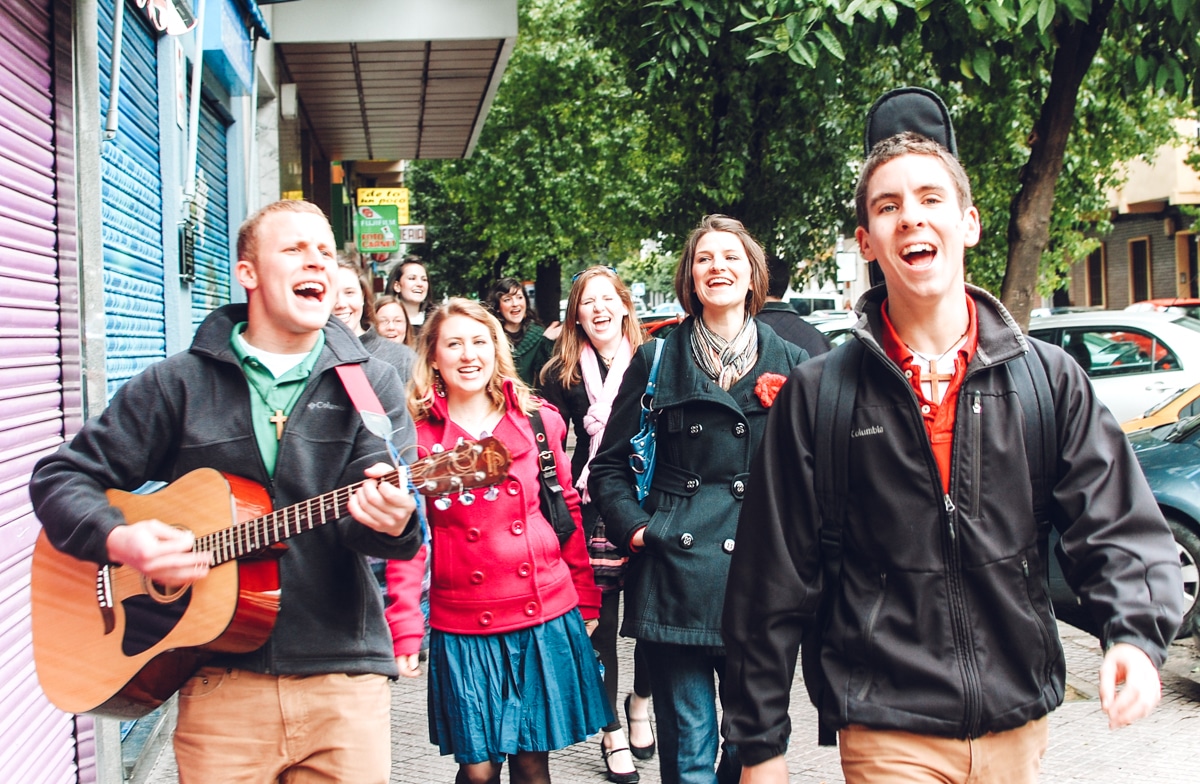 But every time I ask the Lord, "Why me?" He responds, "Because you said YES. You trusted me, and you said YES." There are plenty of people out there who are more qualified or who would do a better job as a missionary to the ends of the earth, but they aren't saying "yes" to the Lord, either because they are afraid, or too busy, don't think it's important enough, or think they have to be more prepared. One thing God has definitely spoken to me over the years is that He does not need our college degrees to use us…all He needs is our YES!
Bridget has served as a missionary in Mexico, Malaysia, Singapore, the Philippines, Belize, Ecuador, Spain, Ghana, Haiti and the United States. The Lord led her to her primary vocation of marriage when she met her husband, Erik, on a mission trip to Ghanna. Erik and Bridget are now the parents of 5 beautiful children and help train new missionaries at FMC's home base in Louisiana.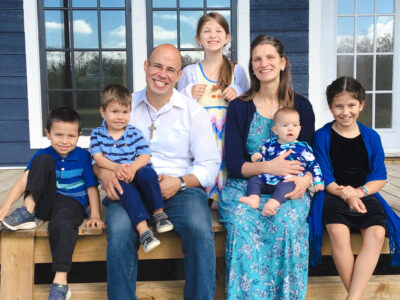 Comments are closed