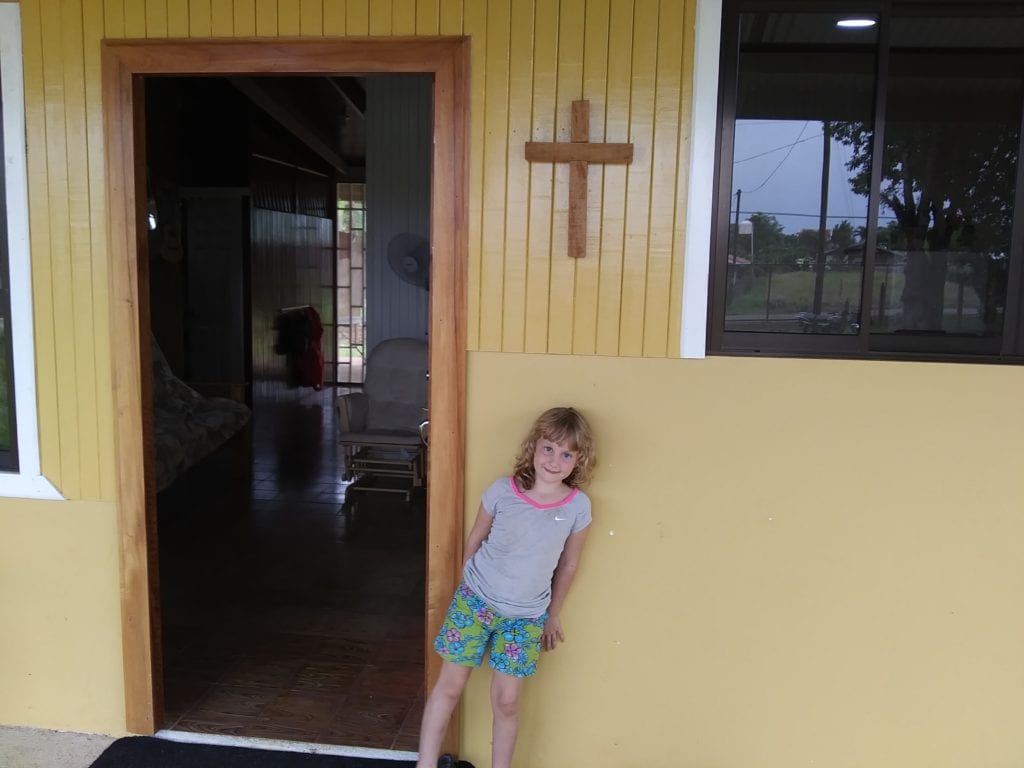 Forty-Eight Hours
We were going slow and steady, meeting people one at a time, accompanying the missionary family already here to remote pueblos for prayer services, and brainstorming what this community could use. Moreover, we were still acclimating to the heat, caring for a newborn, and running the kids to and from school four times daily because they each have different daily schedules. We decided to put a big wooden cross up outside our front door to symbolize that we are a household of God, of love.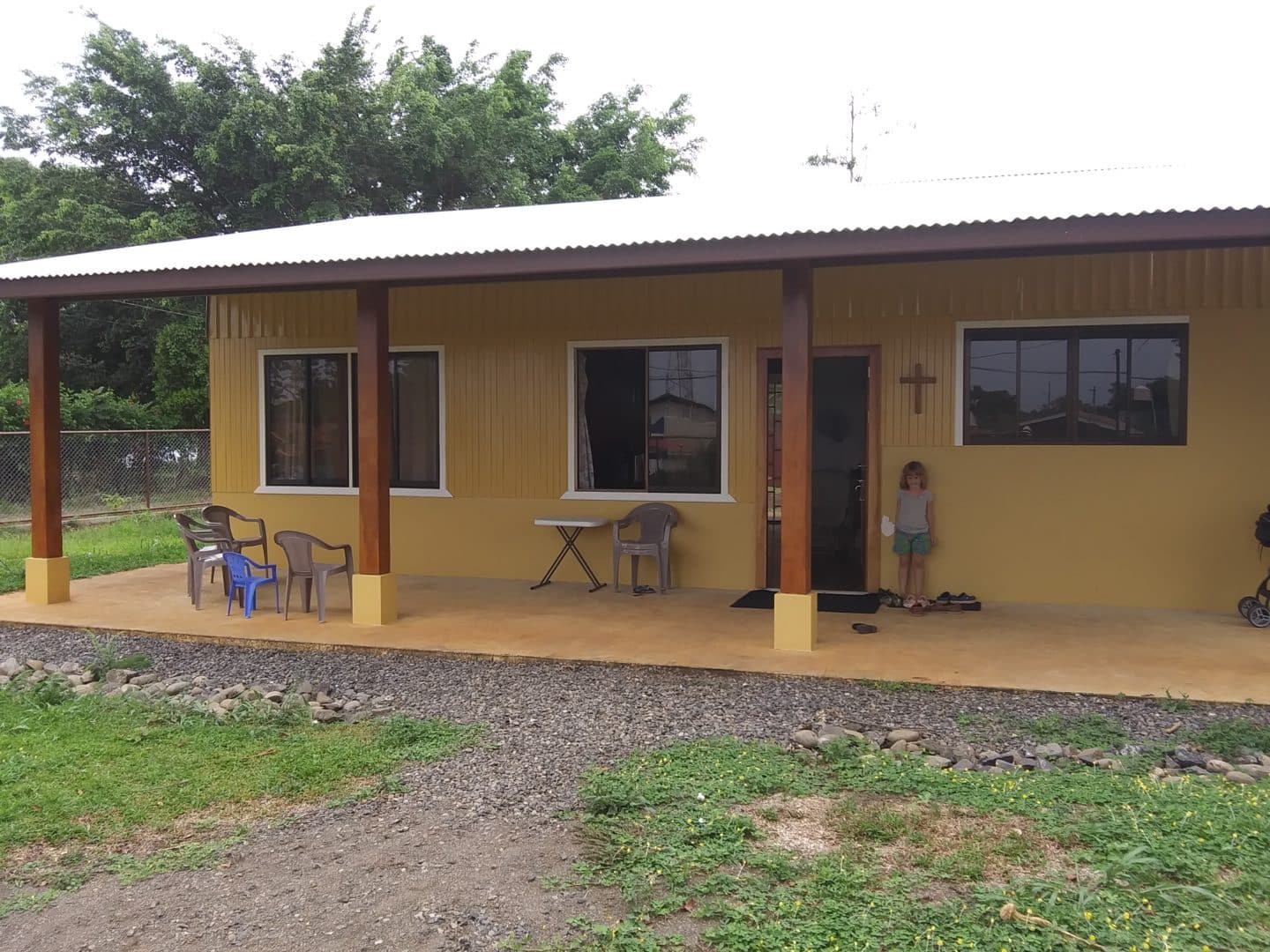 Soon after that cross went up, we had a crazy 48 hours. It was as if everyone decided to come at once. It started one night at dinnertime when a thirteen-year-old girl knocked on our door and asked for food for her family. Her father was in jail and her mother couldn't feed them. We gave her a bag of food and said we'd like to visit them the next day.
The next morning, one of the regular vendors came by to sell rice pudding cups, but this time she brought her brother. He was astonishingly thin with a pallor of grave illness. She explained that he's eighteen-years-old, although he looked twelve, because he has severe asthma. It keeps him from school, and he's up sick many nights. We also asked if we could visit them and she excitedly said yes.
A lady Magdalena came to the gate next, and we invited her up to the porch. She introduced herself and her granddaughter, whom she is raising now after her daughter took off to Nicaragua and hasn't been heard from since. She also has two of her own children at home still. Magdalena explained that her husband beats her badly and recently fled when police came. She has terrible stomach, back and leg pain in addition to her evident eye problem, and she discreetly asked for some food; people here have a lot of pride and tend to ask only if they truly need it. We gave her a bag with a week's supply of food and said we'd like to visit her home.
At the same time, two school girls stopped in – the same girls we'd given food to the night before. They now come daily after school for a snack and glass of cold water before their long, hot walk home. They ask for many things – shoes for school, a calling card for their dad, cooking oil and painkillers for their mom, and yesterday even a Barbie. Most of all, they seem to want a peaceful place to sit and rest in the shade – our porch. The older girl wants to be a doctor and loves school. Instead of giving her a Barbie for her little sister, I encouraged her to do some work to earn money and buy it herself. I told her that if she brings me some potted flowers (which she can dig up around her house), I'll pay her for them. I've been wanting flowers to decorate our porch. That excited her, so she's planning to bring them tomorrow. (Now it is tomorrow. She brought the flowers and will bring more soon. She also brought a chicken to sell me, which she says they killed this morning. Honestly, I'm a little scared to serve it, but I'm proud of her for being proactive).
Later that afternoon, did we visit the girls' home. It's a tiny wood structure with dirt floors. One room has a sink, shelves with pots, and a little table with a couple of chairs. The other room we didn't see, but it must be their bedroom, so two rooms total. There were also hammocks hanging in the "kitchen." Six people live there. Next door is the frame of a house they were starting to build when their father went to jail, but now it's just sitting there. Their needs are great, and their mom doesn't work due to back pain and needing to do homemaking chores.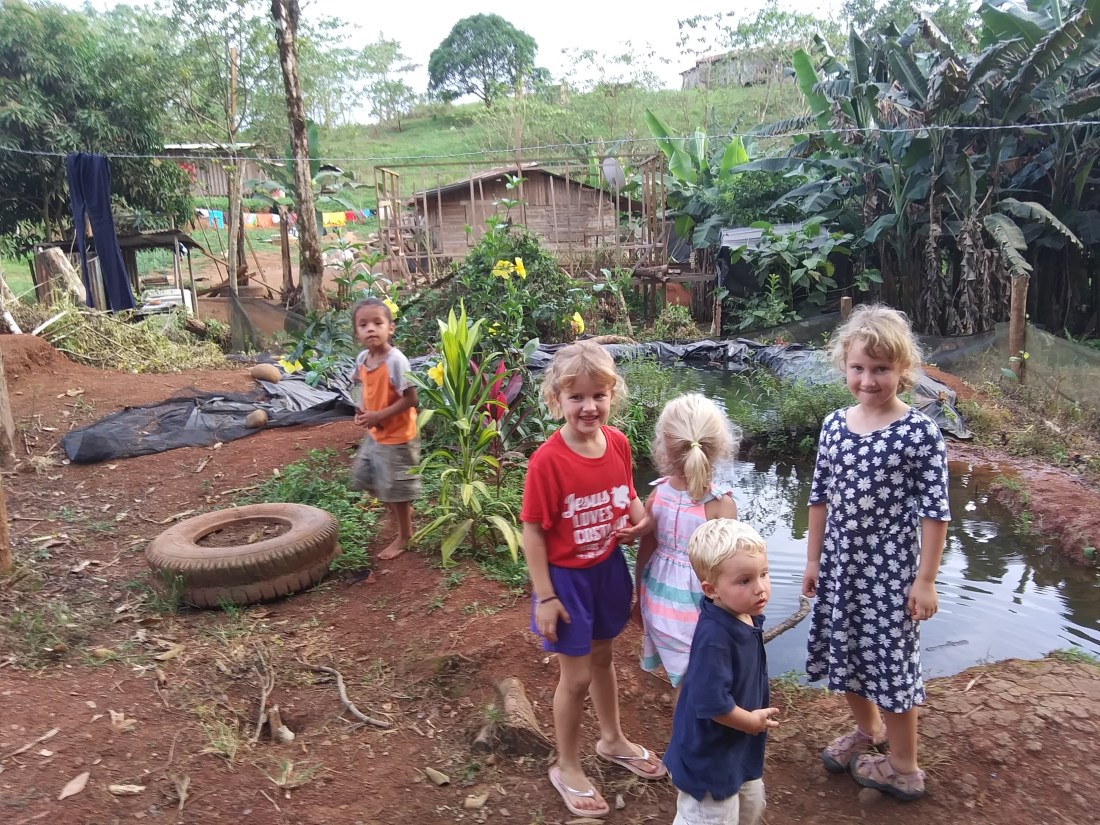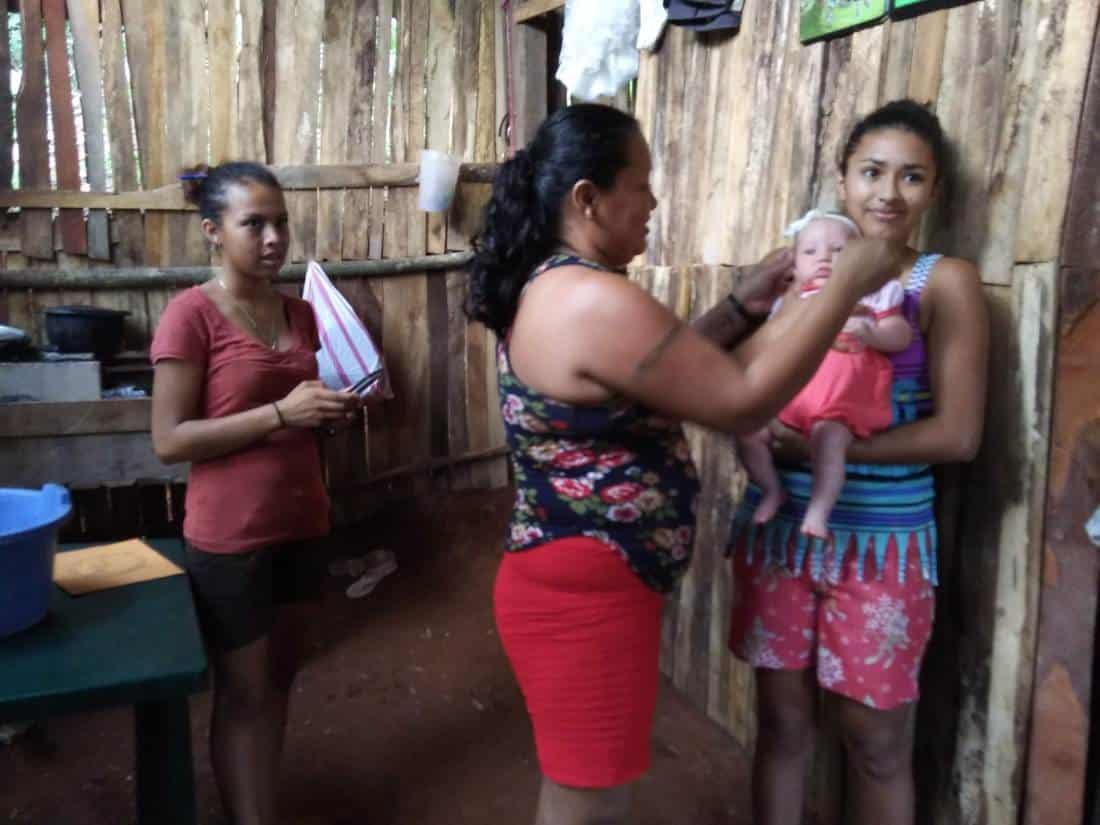 A lady also stopped by to ask if we would give her and her boyfriend rent money for the month. When I hesitated, she asked if we would give them a loan. I told her I needed to talk to Nick about it. When she returned later that day, we said we'd like to meet with both her and her boyfriend. She went and fetched him, and the four of us sat down. For about an hour we talked about Nicaragua, work, passports, and marriage. He's an energetic and strong 21-year-old but having trouble finding work, he said. We offered to pay him the going rate to move a massive pile of dirt in our backyard until he'd earned the rent money. He eagerly agreed and promised to be there at 8:00 the next morning. He pulled up on his motorcycle at 10:00, worked for ½ hour, and disappeared. Neither of them have been back since. We were glad we didn't give a hand-out in that instance. That big annoying dirt pile is now a blessing, since we can use it to provide work for people who are willing.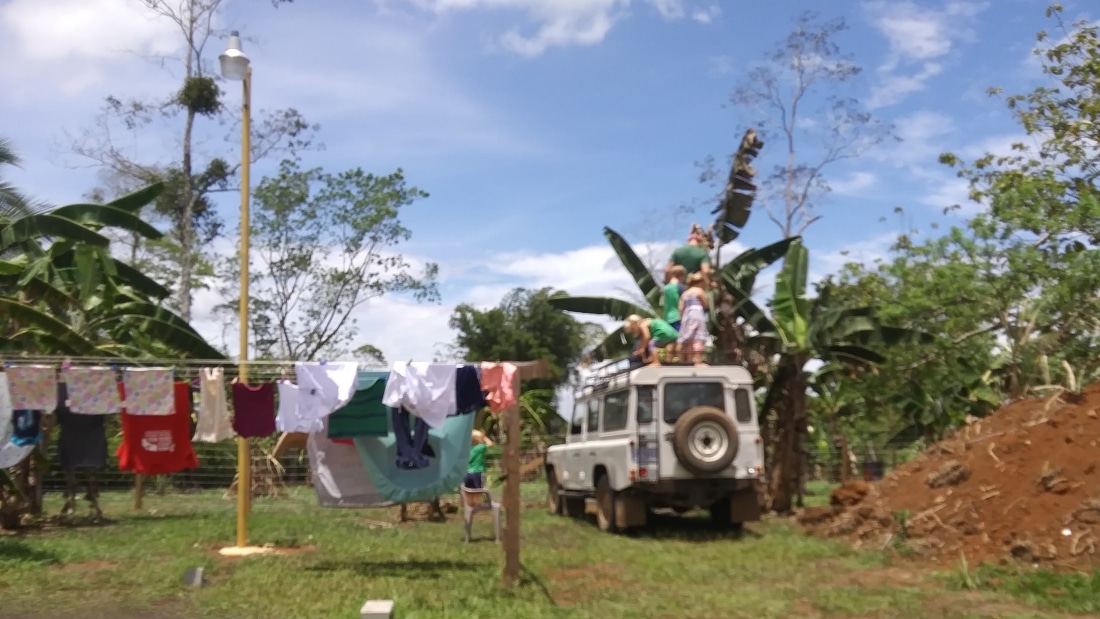 The next morning at 7:00 David, known as the town drunk, showed up at our door. He had been badly beaten the night before in a bar fight. He's a smart, good-looking, hard-working man with a terrible addiction. In fact, he's the only person here to speak English to us, and his sister said she has no idea where he learned it. Nick took him across the street to the church with a first aid kit and a bag of food. He mended the man's face, prayed with him, listened, and gave him food.
In that 48 hours, there were other people as well. A woman who is David's sister showed up asking if she could be our laundry woman. She also asked us to help with her downstairs ceiling which needs some fixing up. Several other vendors came by, and we always try to buy from them since they are out working to support their families. We can turn around and share what we buy with people who come asking for food.
It was a whirlwind. Our heads were spinning! Part of the reason it was so busy was that Nick and I were both sitting out on the front porch, which makes our house feel approachable. Fortunately, we have a large yard and porch which is perfect for receiving people. When we aren't out, people don't tend to come because we have a fence with a closed gate. We felt so blessed that people were coming, but also it was so intense that we understood why it's important to leave town once a week and recoup. It's great to receive people at our house because the kids can keep playing and we can keep tabs on them; it also means our house is not our place of retreat.
We are so blessed to be able to perform corporal and spiritual works of mercy on a daily basis here. The kids love to run and grab a cup of cold water for a visitor. Sometimes they will sit and listen or later ask to know a person's story (although their Spanish will soon surpass ours). Other times they will play in the sandbox or swing on their ropes or draw inside. Little by little, we are learning what it means to be a missionary family.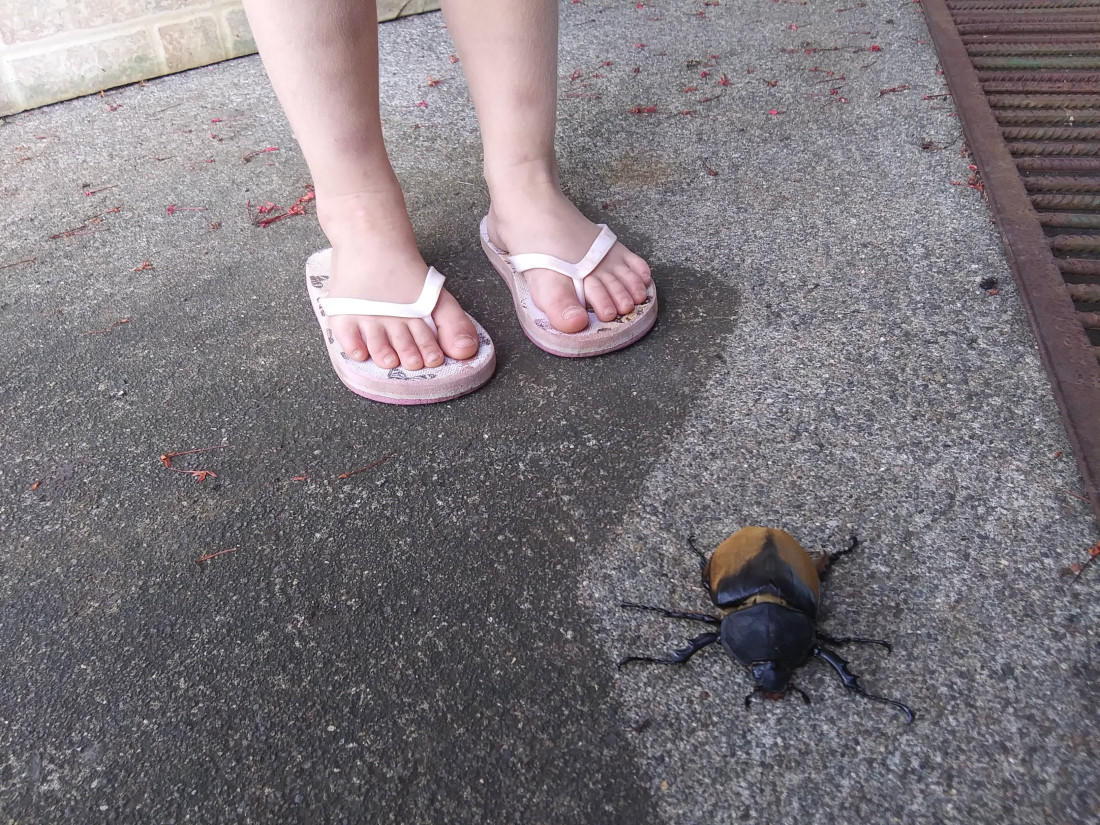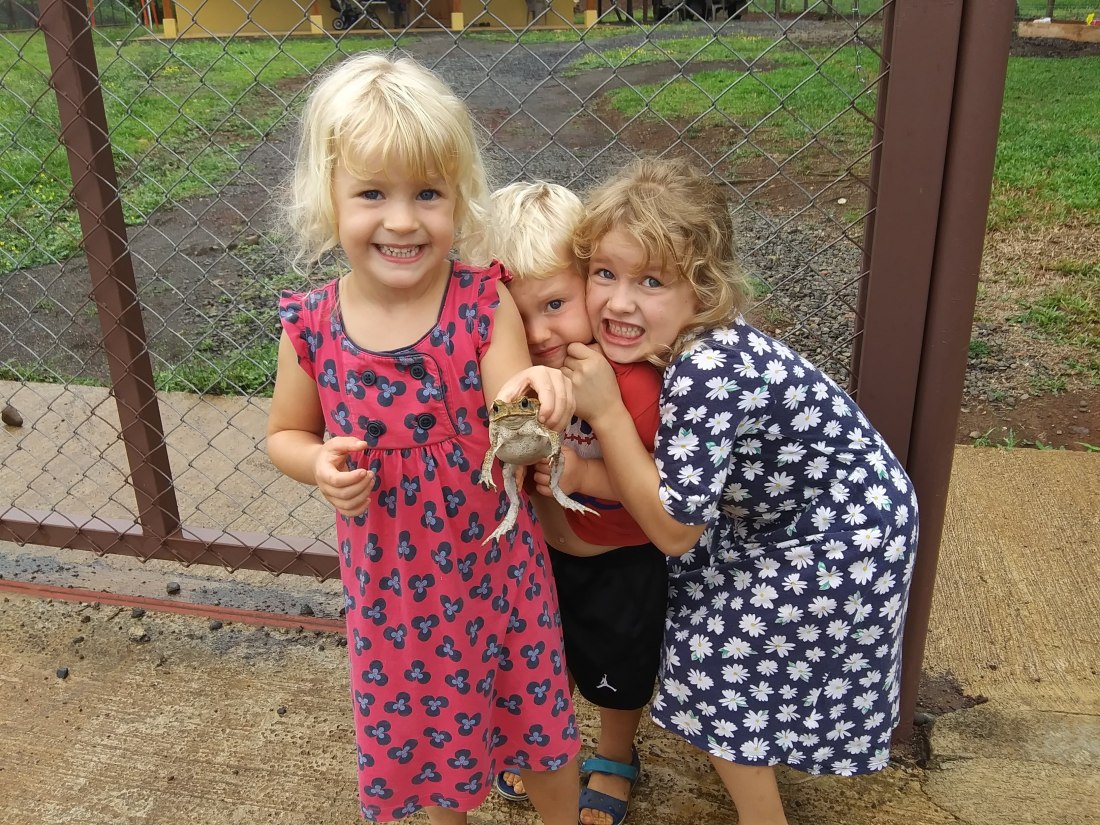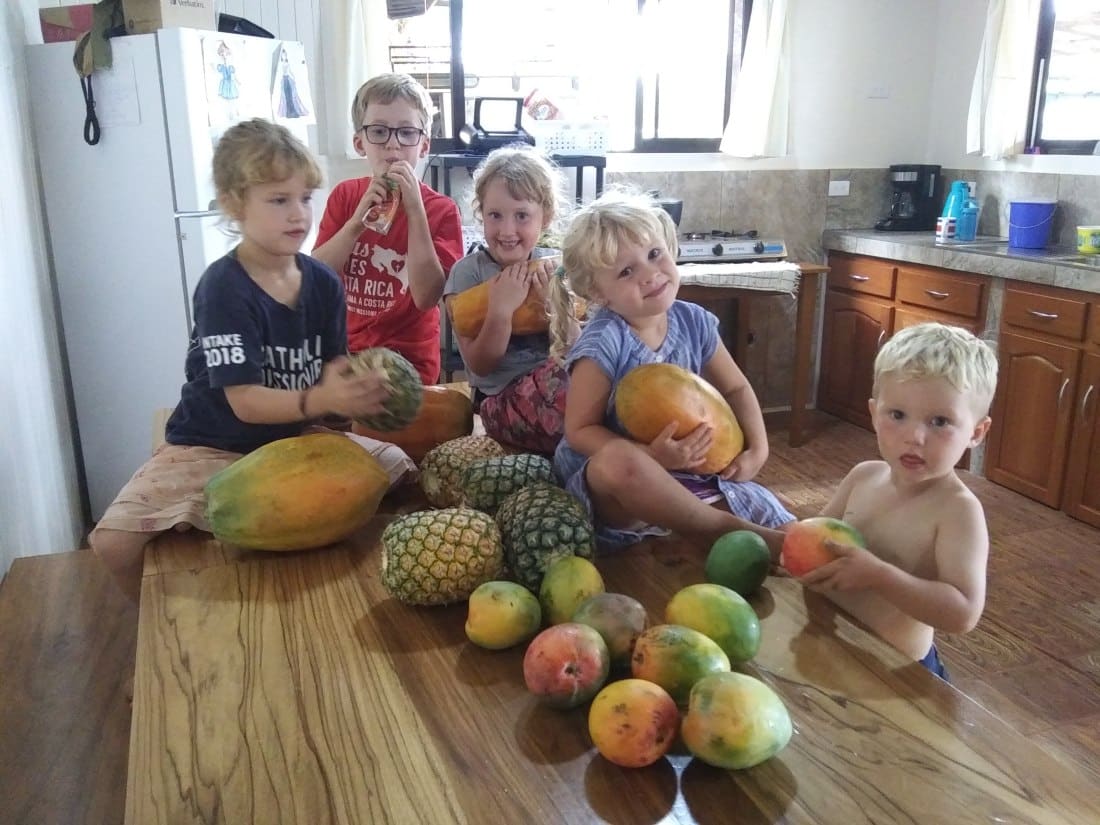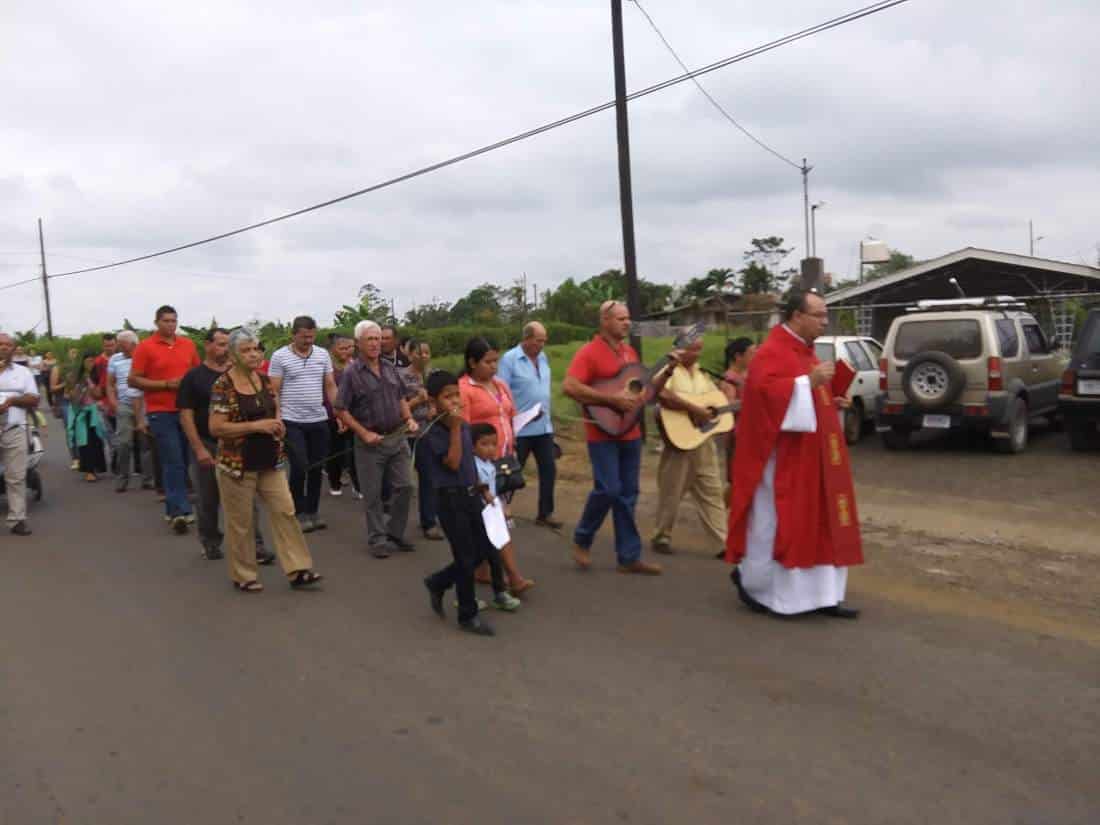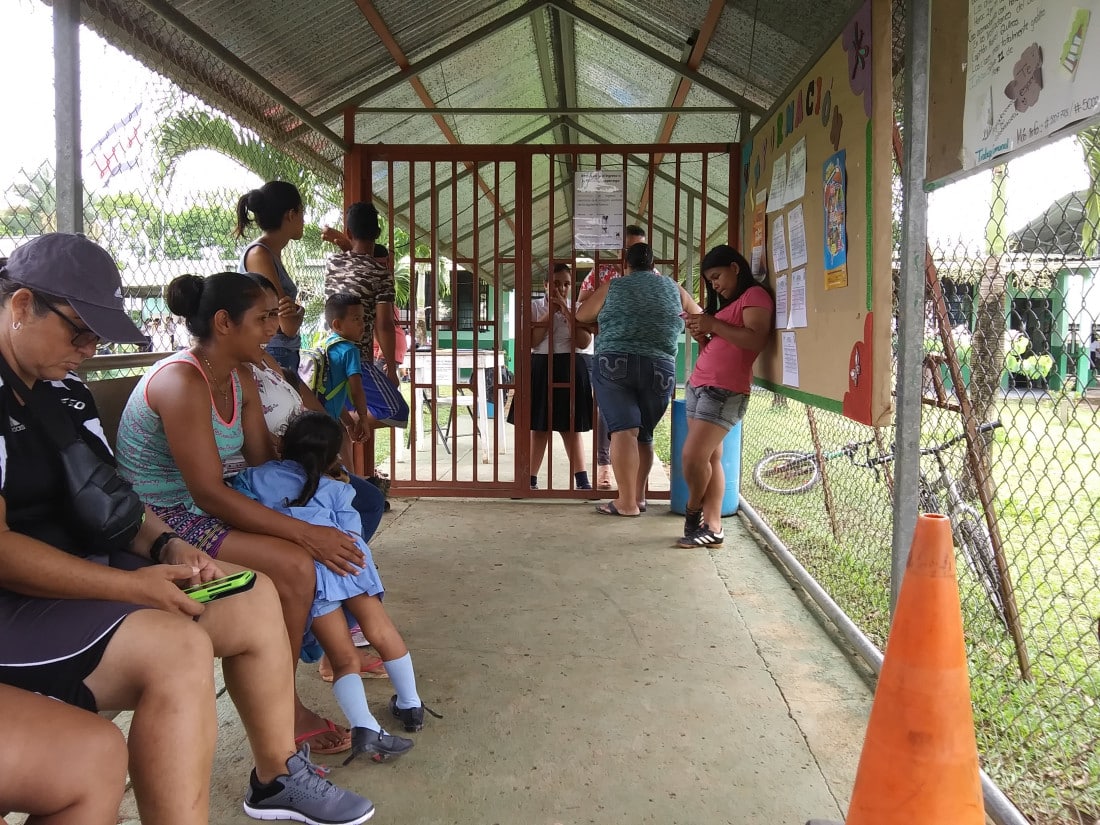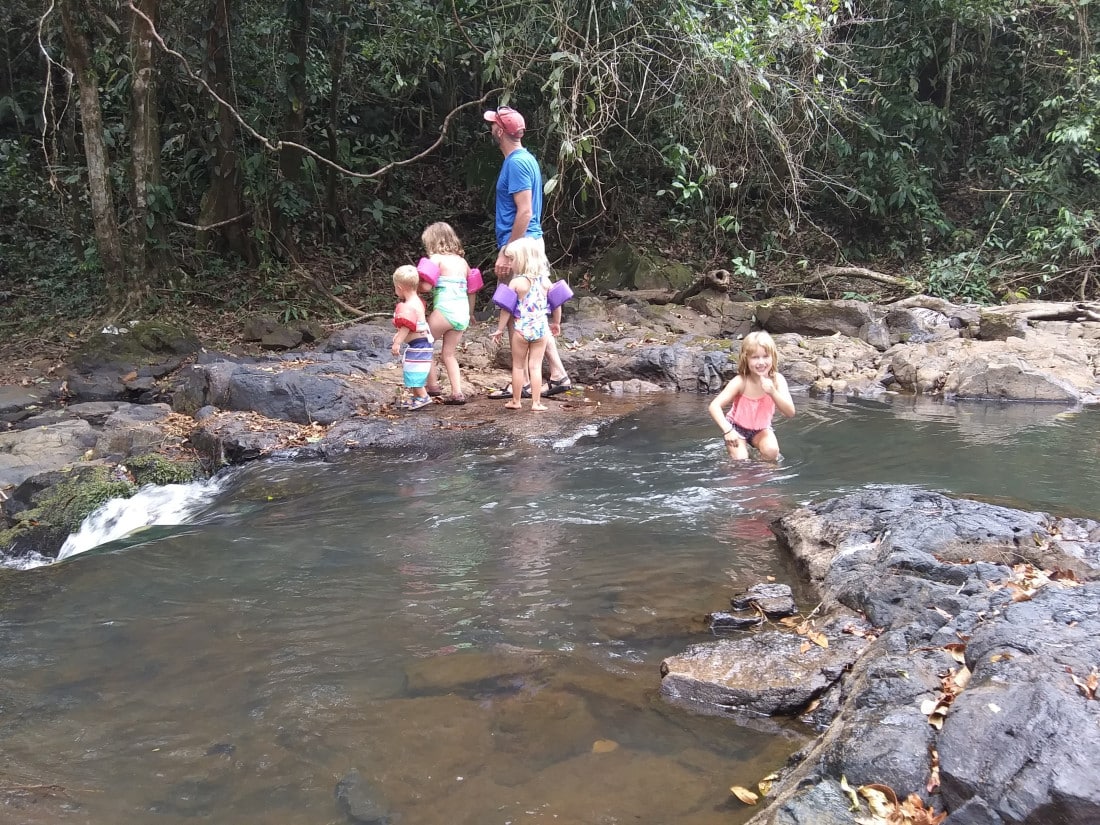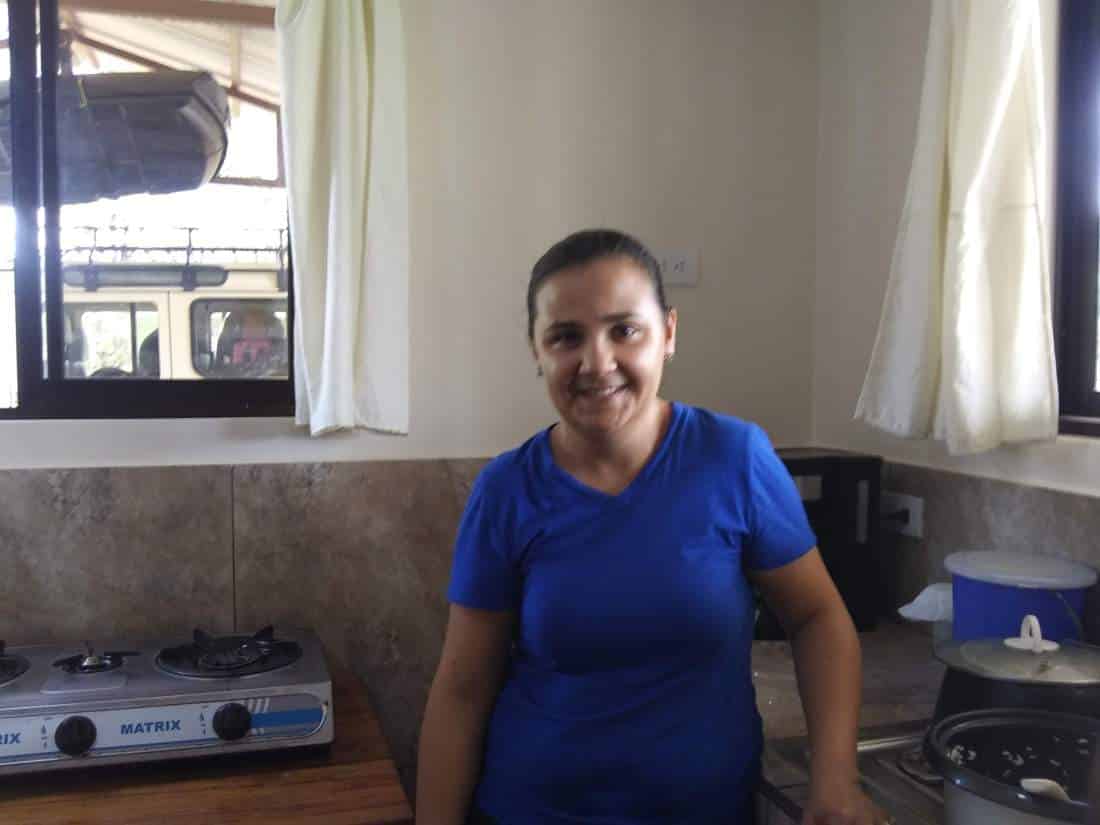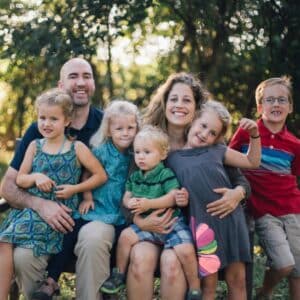 Comments are closed