I Lift My Eyes Up Unto the Mountains
The roosters had just begun their Monday morning crowing when it was time to get up and prepare for the day. Our family awoke, quickly preparing a small snack breakfast before Fr. Leo, Sr. Marie Eugenia, and a religion teacher named Garvin came to the house to pick us up on our missionary adventure to the mountain communities above our town of Leoncio Prado. Taylor (one of my missionary partners) and I had gone up to the communities for the first time this year in June and now weather was permitting for another visit, this time with a larger group. We were heading up to a group of five communities high up in the mountains and far removed from modern life. They lack electricity, running water, trash service, sewers, and doctors, among other things. There are very few motorized vehicles; all the houses are made of wood.  It was like traveling back to the Wild West. Fr. Leo and I whistled the tune to The Good, the Bad and the Ugly quite a few times. It took us a few hours to arrive at the first communities: Capirona, Porvenir, and Libano.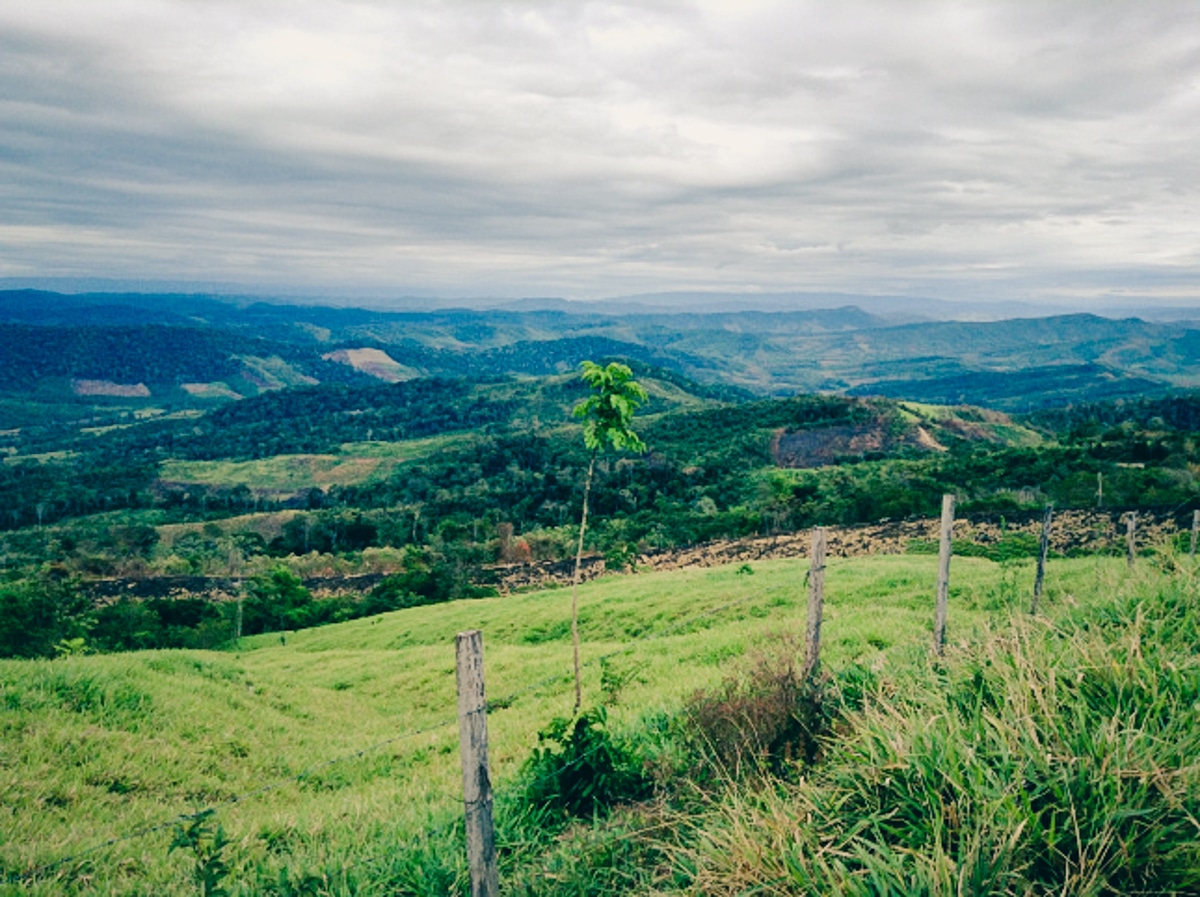 "Buscando mis amores,
Iré por esos montes y riberas;
…Decid si por vosotros ha pasado?"
"Seeking my love,
I will head for the mountains and for the watersides;
…tell me, has he passed by you?"
– Saint John of the Cross –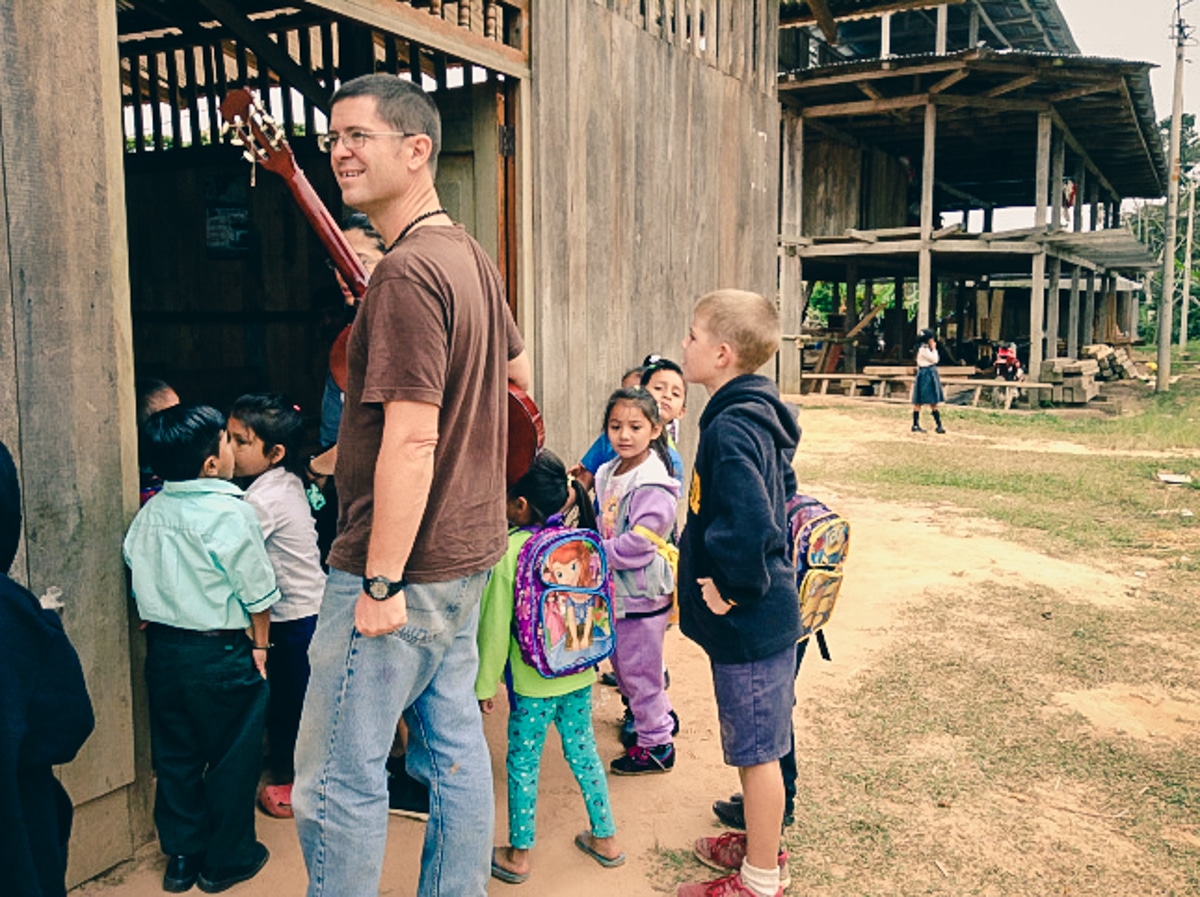 In Libano we got out and immediately started singing and teaching songs and hand motions to local kids who had come out of school to see the visitors. We invited them to come to the celebration of Holy Mass.
More and more people began gathering from the local community: men and women, boys and girls.  The church was made of wood and had a dusty dirt floor.  You could see the knee marks in the dust.  We led songs and worship for about an hour while Father heard confessions and Sister Marie Eugenia visited some families.  Later we celebrated Holy Mass and some of the local children were baptized.
After Mass we ate lunch at a local woman's house ­– rice, yuca (which is kind of like a stringy potato), and chicken.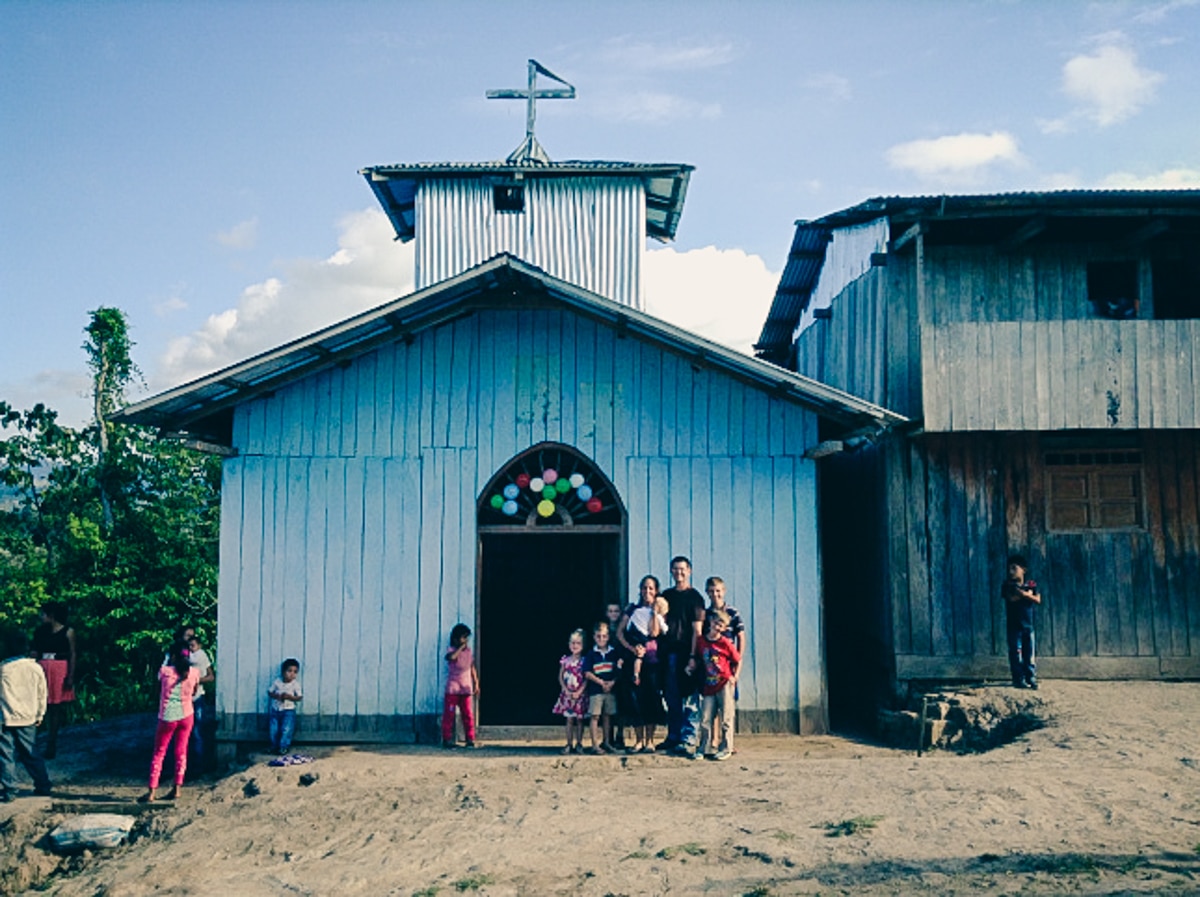 Later we headed to Porvenir where we repeated the same thing as in Libano.  We also visited a man in the local two room clinic who had cut off his thumb with a machete.
Finally, we left Porvenir at about 3 o'clock to head out to Corazón de Jesús (Heart of Jesus) which was about an hour farther out. We arrived a little after 4 and were received by nearly all the community. They were so excited! The church was painted and had a few balloons on it.  The people had been waiting 2 years for this celebration! These mountain communities only get to celebrate Holy Mass once a year and last year the road was impassible so they had to wait another year. As Father prepared the altar and confessed people, I went with a friend from Libano named Ronal and we saw the small grade school and much of the surrounding area.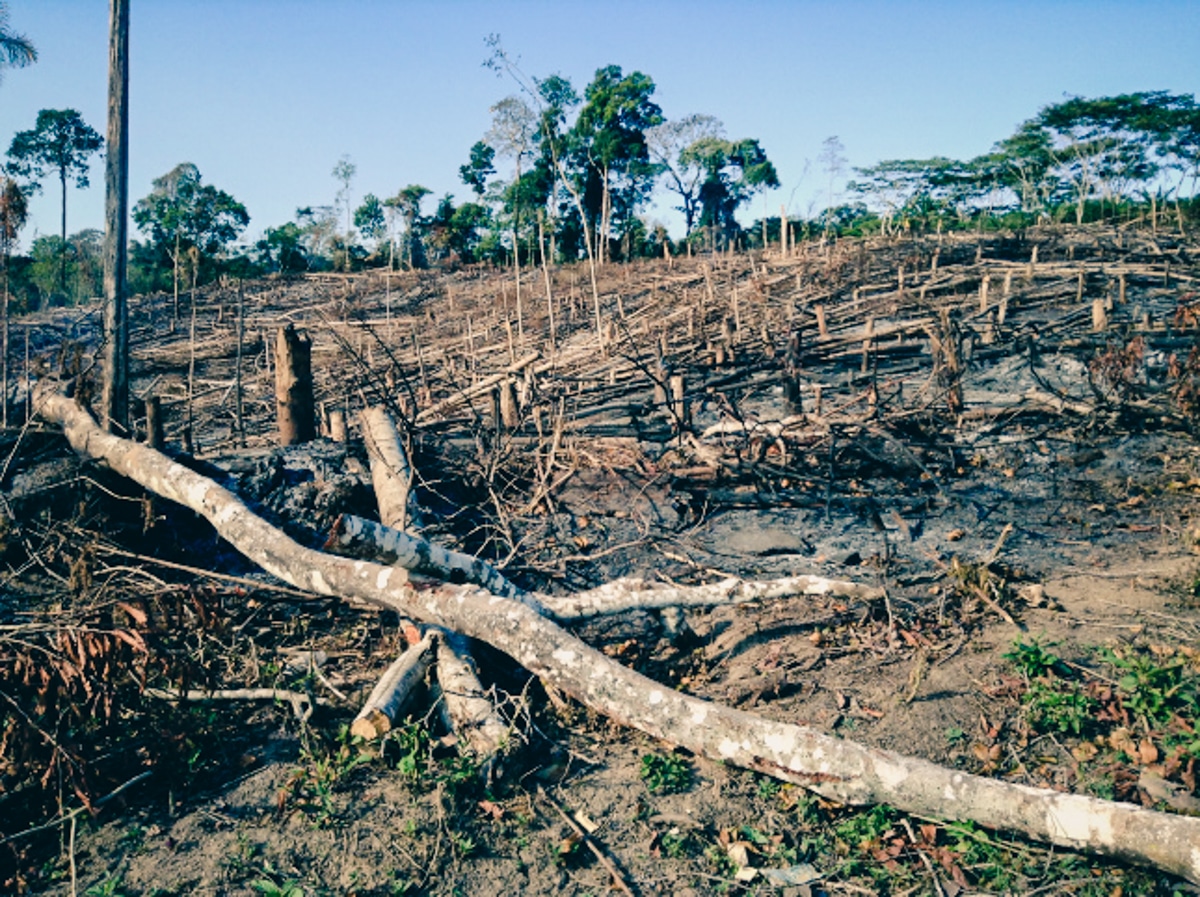 Nearby, and in many areas of the region, you could see the destruction of the forest. We have seen so much destruction of the forest out near Leoncio Prado and in the entire Valley of Ponaza. I think of the words of Pope Francis from his 2013 encyclical Lumen Fidei:
By revealing the love of God the Creator, [faith] enables us to respect Nature all the more, and to discern in it a grammar written by the hand of God and a dwelling place entrusted to our protection and care. Faith also helps us to devise models of development which are based not simply on utility and profit, but consider creation as a gift for which we are all indebted.
We realized the great need of the people, not only to hear about the love of Jesus, but also to hear about the "Gospel of Nature" which teaches us about our Lord and even gives him praise (Psalm 19:1).
I reflected on this theme as we sang in the church and worshiped God who became man and later became bread and wine in order to draw near to us and to His creation which He intended to be "very good" (Gen 1:31). As we have at times forgotten our identity as children of God and heirs to the kingdom, we also have forgotten our call to protect and care for God's great gift of nature which speaks to us and with us about Him.  (Romans 1:20)
We spoke with the locals about the possibility of our family visiting these communities monthly next year, Lord willing. They found a house where we could stay for a few days each month. We began praying at that moment that God would provide a way. The people seemed so hungry for Jesus, hungry for a living faith, thirsty for the water of life.
As we headed down the mountain back to Leoncio Prado, I had a lot to reflect on. God is doing such wonderful things here in Peru and throughout the world in small communities often far from the lights and public notice. Please continue to pray for our family as we seek His will and pursue the means to follow Him wherever He calls us.