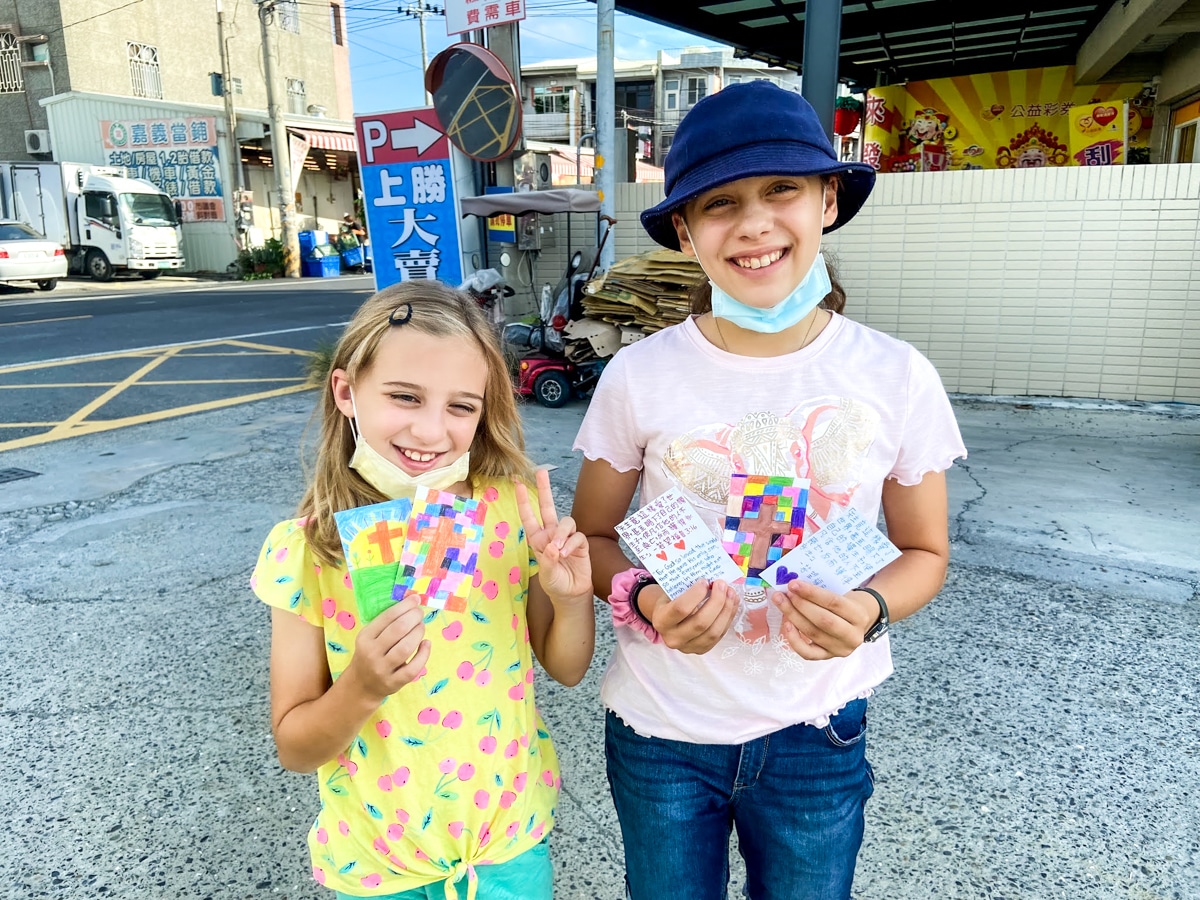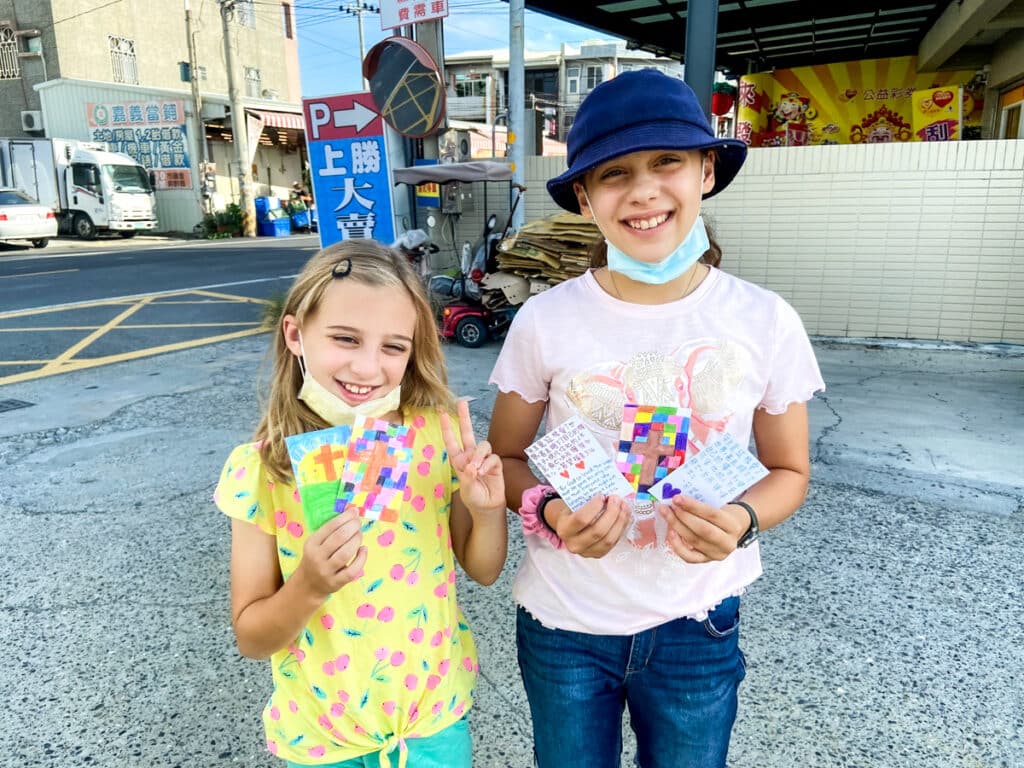 Loaves and Fishes
During these past couple of weeks, we have been reflecting on the scripture of Jesus feeding the 5,000. There were so many hungry, and the disciples had so little. It's easy to see why they felt that, practically speaking, there was nothing they could do under the circumstances. We have felt very similar here recently. 
Though COVID cases have dropped significantly in Taiwan and, as a result, recently some of the lockdown measures have started to ease, we're still under very rigid conditions. For example, we were able to go back to church for the first time, praise God, but the requirement is that the service be limited to 50 people and with checkerboard seating. Similar restrictions apply to other venues. English schools are slowly starting to re-open but only with fully-vaccinated staff, regular testing, social distancing, masking, etc. Given concerns over safety, many places continue to remain closed. There are also extremely rigid border controls in place.  
Under such heavy restrictions, what can we possibly do? 
But then we read in this scripture passage that the little boy shows up with a few loaves and a few fish, and that alone was what Jesus used to feed everyone there. Clearly, He didn't need the little bit they had; He could have fed the entire crowd all by Himself.  But He wanted them to participate. He wanted them to offer what they had, to simply try— even if what they had seemed small and immaterial to them—and to have faith that it would be enough.  
If I'm being honest, there are many times I petition the Lord in prayer to do something on His own with little to no involvement from me. Soften this person's heart, fix this societal problem, bridge that divide. But really, with every ask I have of Him, shouldn't I accompany that with an ask of myself, however small, asking, what more can I do?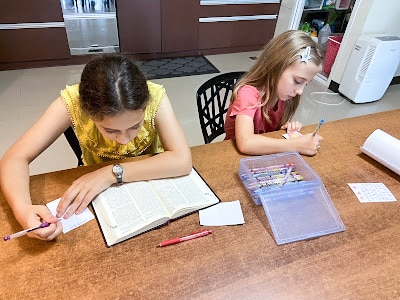 Sadie and Sophie have started making little prayer cards that they pass out to the folks we meet in our weekly visit to the street markets. I'll strike up conversation while buying fruits or vegetables and then, if it feels right, I'll ask them if they know who Jesus is and, if they allow it, have a short dialogue about Him.  
The girls then give them one of their cards which will have a picture on the front and a scripture verse on the back. This week the scripture was John 3:16. The results have been mixed so far. Some folks seem nervous and reluctant to talk, but others seem interested in chatting, in particular with the girls. In fact, this past week there was a young lady helping her mom who took the card back into the garage behind their little fruit stand and sat on a stool in the corner staring at it. She was still looking at it as we left. Who knows where that goes?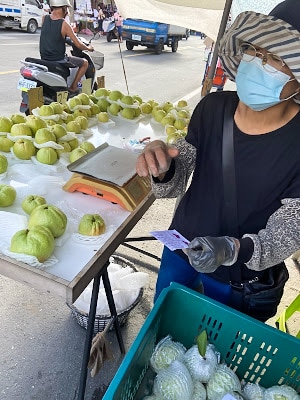 We often hear from folks that their work is very difficult, and they don't have time to go to the church and learn more. If we visit them every few weeks with a new card and scripture, we can bring the learning to them, ensuring that they hear the gospel proclaimed. Who knows what the Lord may do with those few loaves being offered?    
My word shall not return to me void but shall do my will, achieving the end for which I sent it. (Isaiah 55:11)
My prayer today is for the Lord to help us to see the loaves each of us has to offer, and for the courage to offer them without hesitation—whether that be to the stranger on the street or to the people right in our midst. May we keep in mind that He wastes nothing—that any act of time, talent or treasure, however small, will be used for His greater glory.