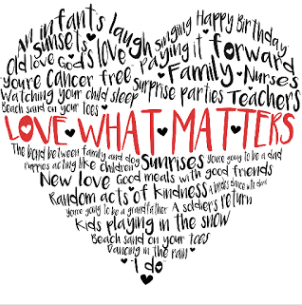 Love What Matters
I recently started seeing a lot of posts from the Love What Matters movement on my Facebook feed. It's touching.. stories, photos, and videos that highlight what's really important in life, especially when there are so many negative things in the news and in our own lives that try to steal our focus and our joy.
I began reflecting on the idea of "Loving What Matters", as a Christian and a missionary. Jesus sums it up for us in Matthew 22 when he tells us that the greatest commandments are to love God with all our heart, soul, and mind and to love our neighbor as ourselves.
As I was reflecting, one beautiful testimony in particular flooded my mind of how I've witnessed these commandments lived out; how I've seen my mission partners Love What Matters.
The day after Silas was born, three days before Christmas, our mission partners Ramon and Kring got a call from our mechanic asking if a missionary could check on and pray over his neighbor who was very sick.
They headed right over, because that's who they are and that's what they do. Ramon and Kring Love What Matters. 
When they arrived, they met twenty-two-year-old Jonathan. Indeed, he was very sick. He couldn't sit or stand. He could barely breathe or speak and was visibly in pain.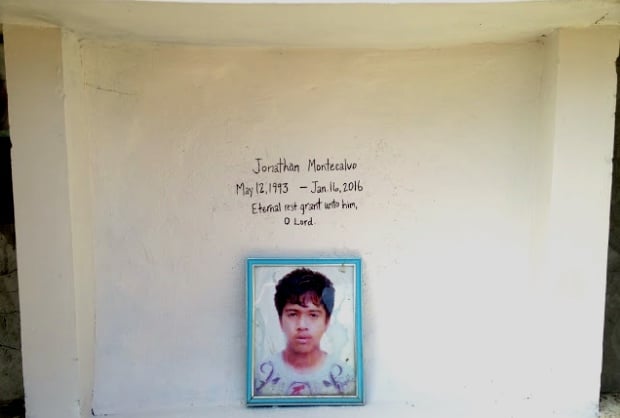 Without hesitating, our missionaries brought Jonathan to the hospital. They spent their family's Christmas money to run tests and have this young stranger seen by a doctor, because Ramon and Kring Love What Matters. Jonathan was soon diagnosed with liver disease and pneumonia, and would require an extensive, expensive stay in the hospital.
So, Ramon and Kring spent their Christmas and New Year's holidays at the hospital, bringing him food, gifts, and their friendship. They spent hours and hours over the next twenty-six days at his bedside. They sacrificed their time, their money, and their very selves because Ramon and Kring Love What Matters.
In the hours they spent with Jonathan, they learned a lot about him. They learned that his father died when he was young, and his death plunged an already poor family into devastating destitution. Jonathan began working as a driver at age 14, secretly at night so he wouldn't get caught, in order to help buy food for his blind mother and his three brothers. He quit school soon after, and began drinking heavily and doing drugs. Soon, he ran away from home. Many times he had contemplated suicide. He felt like he was alone in the world and that no one cared about him, that his life was useless and pointless. Then he became seriously ill and his depression got worse, his family's financial situation got worse, and Jonathan was completely hopeless.
But Ramon and Kring Love What Matters. And Jonathan matters, so my friends loved him.
Jonathan's physical well-being matters, so they cared for his body. His emotional well-being matters, so they became his true friends.
Jonathan's soul matters, both here in time and for eternity, so Ramon and Kring gave him Jesus.
They were the first people to ever speak to Jonathan about Our Lord. To tell him how much Jesus loves him and what He did for him on the cross. How Jesus was the only one who could save his soul and bring him to heaven, but also how Jesus could–and oh, how He longed to!-save him from despair and hopelessness here and now.
Ramon and Kring were the first people to ever pray with him. To read the Bible to him and give him one of his very own.
Yes, the Word of God, who had become flesh for Jonathan through Ramon and Kring's intensely beautiful and sacrificial works of service; that Word Himself came in spirit and in truth to Jonathan's ears for the first time from their lips.
So shall my word be
that goes forth from my mouth;
It shall not return to me empty,
but shall do what pleases me,
achieving the end for which I sent it.
Isaiah 55:11
Through Ramon and Kring's love and faithfulness, God's Word achieved its purpose in Jonathan's life. He came to know Jesus in those hours they spent by his hospital bed. Hope and healing filled his heart, and he professed faith in Jesus. And on January 16, 2016, Ramon baptized Jonathan there in his hospital bed where it all began, and Jonathan was washed clean and united to Christ moments before he joined Him in heaven.
Friends, nothing matters more than that.
I want to be like Ramon and Kring.
I want to Love What Matters. I want to Do What Matters. Even when it's hard or sad or it's Christmas or I'm too tired or I don't have enough money or it makes me uncomfortable or I'll have to change, or I'll have to fight, or when it means making my heart vulnerable to breaking AGAIN, or when it doesn't work out in the end the way I hoped and prayed it would.
Loving Jesus, let it be done in me, in us, and in the world.
---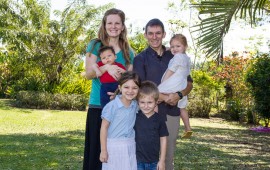 Comments are closed