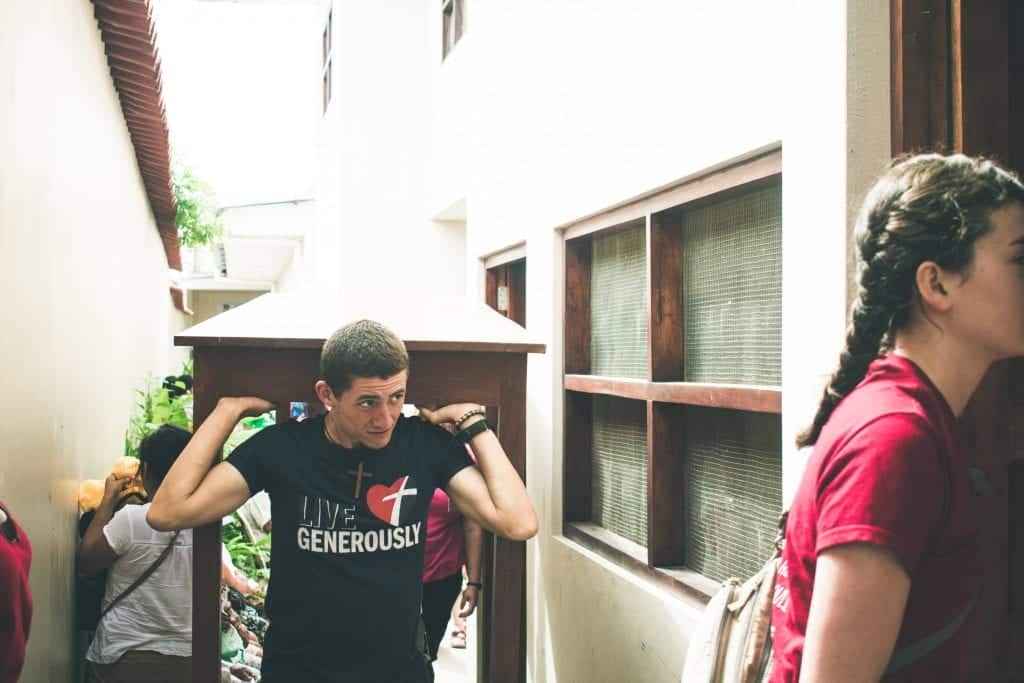 The day began normal. Miguel and I got up early for personal prayer, prepared for our day, and made breakfast. While we ate, he shared about his prayer time and I shared that I may have parasites: a small ache in my head had lasted a few days. Afterwards, we prayed together and did our chores. The day went on.
In the afternoon, my headache worsened. I was teaching chess, Miguel was giving guitar lessons, and about 5 other children were running around our house. These kids are smart. They learned how to use our keyboard (piano) and how to connect Miguel's phone to the speaker. They put on this "music" as loud as they possibly could. Oh the sounds that were coming out of our house! It was neither harmonious nor pleasant, but every child was overjoyed with their newfound talents! I, on the other hand, was not. My head was pulsing with pain as I tried to focus on the chess lesson and endure this fun, chaotic time with the kids. At this time, I assumed it was all this noise that was making me sick, but when all the kids left, my pain stayed.
It was now time to go to "La Losa," which is a basketball court/soccer field. Miguel and I usually go there at 5pm to play sports with our neighbors and make more friends. This time, however, I could not. So, I told Miguel that I was going to stay behind and rest. Even after he left, laying on the ground in our prayer room, I listened to people knock on our door and walk around our house. They were looking for the missionaries (I was praying that they would not find me).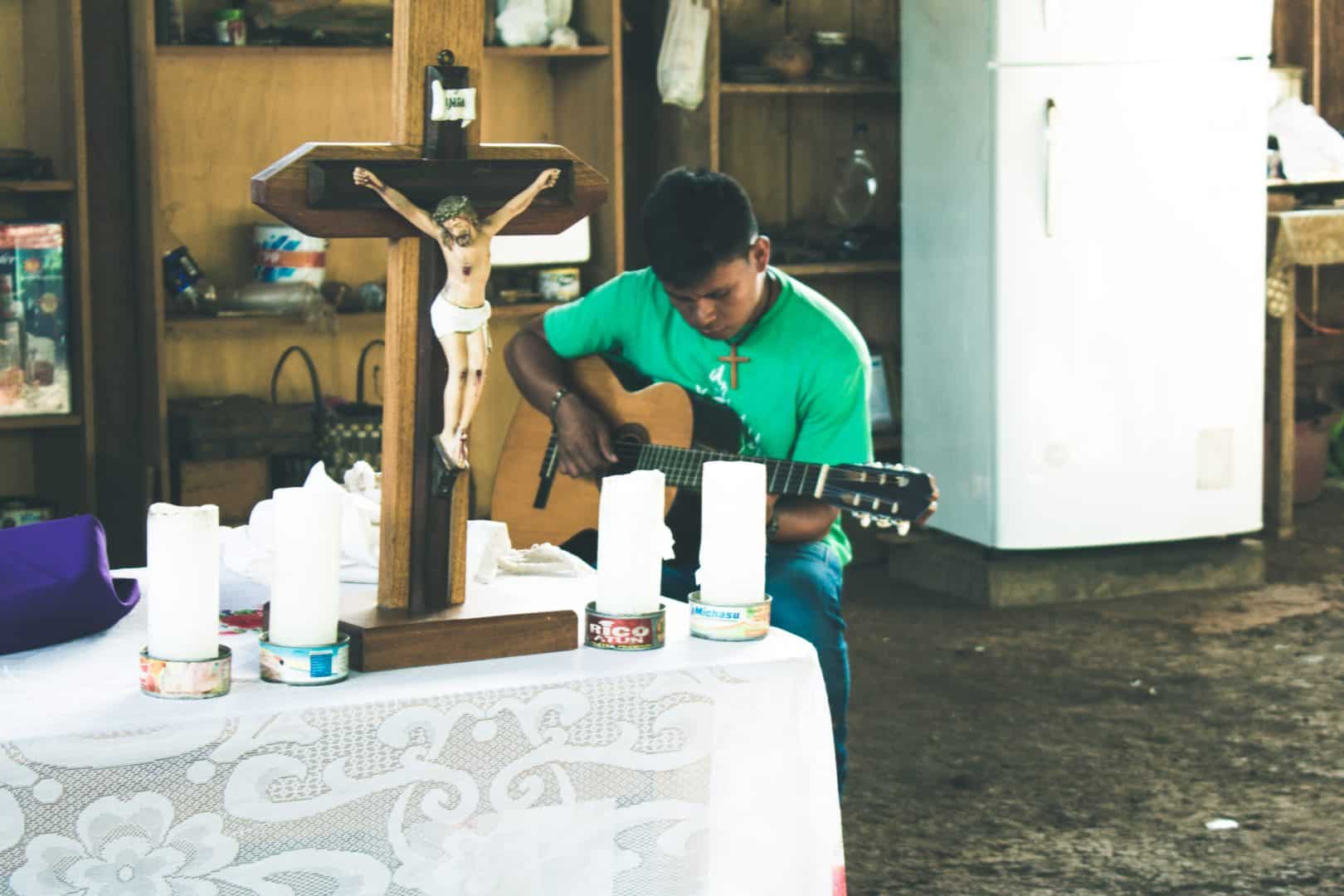 After that failed attempt to rest, Miguel returned home to get ready for our final ministry of the day. As he was eating dinner (I was feeling worse at this point and could eat nothing), I told him how sick I was and that I really only needed sleep. He left to do the bible study at our church alone, but came back an hour and a half later with company. He came into our room, crawled underneath my mosquito net, and told me that our moms wanted to know how I was doing. In our pueblo, there is a group of middle aged/older women who always are blessing us with gifts and taking care of us—Miguel and I call them our "moms." As they were coming in to the room, I quickly covered myself with a sheet (I had close to nothing on as I was burning up with fever). They took their turns reprimanding me for having a fan on, putting their hands against my face, explaining to me each of their personal remedies, and then leaving for the night. Unexpectedly, two other moms came in and made me a drink, forced me to take it, fussed at me for not having a shirt on, and then left as well. In all honesty, I felt VERY loved. Some of these women have had headaches that have not stopped for years, and many of them are extremely poor. Regardless, however, they desired to care for me as they would for their own son. What a gift.
Miguel was on guard, helping me throughout that long night—I praise God for the increadible brother he is to me. In the morning I felt WAY better, but I was still with a heavy headache. I got out of bed, threw on some clothes, and walked out of the room. Immediately I saw several small black bags on our table and counters. Our moms had been coming by all morning leaving us with gifts. They used the little money they had to by us food, giving us fruits and snacks. Oh the generosity we received! As I was standing there, taking everything in, another mom walked into our house with a bag of food. She said, "You're awake!" and proceeded to slice some limes. She then took a bunch of the halves and smashed them against my head, making sure that I was soaked with juice. Afterwards, she placed a few in my hands and had me rub my armpits. When she was leaving (after she finished performing her strange remedy), she warned me not to take a shower and told Miguel that he needed to care for me in the same manner if I did not get better. However, that was not necessary. Thanks be to God, I am now very well.
Miguel and I had enough food to last us until our next shipment of money came in (which is great because we both had nothing left). Oh God's providence! I want to thank you all for your prayers, as the Lord's mission here in Peru has been very blessed! The generosity we are receiving is AMAZING! You can see it so much in this story; just imagine how many other examples we have! God really is pouring out His graces on all of us! I want to let you know that we now have a schedule and the Lord is working hard (WOOOO)! I love and miss you all, and beg you for your prayers—I need them to die to myself so I can live for the Lord!