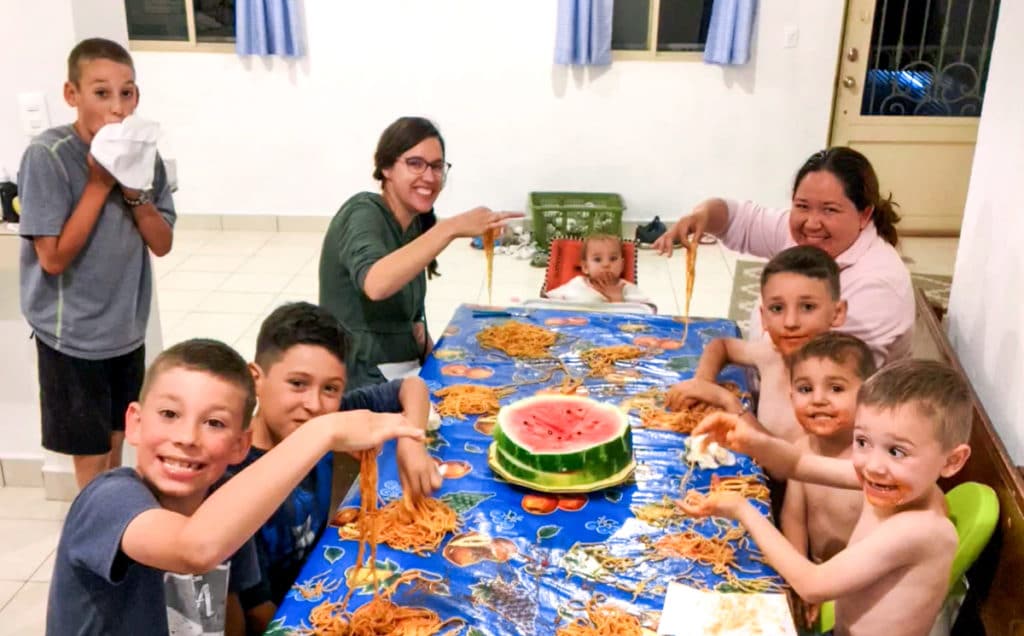 Sometimes We Are the Poor Ones
When our family first arrived in General Cepeda, we honestly had no idea what we were doing. Even with three months of training and an extra year to learn from veteran missionaries, we still had to overcome the rigors of moving our family to a new country and the adjustment period, as well as figure out how everything we had learned about life in missions actually translated into doing the Lord's will here in our community.
As Americans, the generally accepted idea of "foreign missions" is often something like the Peace Corps. Alleviating poverty, offering medical care, teaching English, pouring concrete floors for huts and relieving material need in general. Certainly these are all good things and even things that Family Missions Company missionaries are doing throughout the world. As we serve our fellow man—each and every one made in the image and likeness of God—easing their suffering as well as affirming their dignity through these temporal reliefs is part of our call as missionaries. However, we knew that there was something more. 
Before entering life in missions, I read the book Something Beautiful for God by Malcolm Muggeridge, based on the teachings of St. Teresa of Calcutta. In it, Mother Teresa says:
"Loneliness and the feeling of being unwanted is the most terrible poverty."
I was so inspired by this thought of sharing love with the poor wherever we were sent, but once again, I wasn't sure what that meant…until we reached General Cepeda, and I was blessed with the friendship of our neighbor, Lupita.
There have been FMC missionaries in General Cepeda since the late '70s when Mr. Frank and Miss Genie lived here with their family before founding FMC. In many ways, this has been great! But unfortunately, in some cases people equate generous-hearted American missionaries with ATMs. 
There were literally times in our first weeks here that groups of people would come stand outside my car door to ask for assistance, making it rather difficult to get myself and our small children out of the car. We sadly had some people ask for assistance who seemed to be lying about their level of need or what they needed. 
But the hardest part for us was that almost no one even asked our names or interacted with us as people. Here we were, living in a new country, caring for our young children, struggling with the language, and also homesick for everything and everyone that we left behind. And, though I don't blame them, some people only seemed to see the material resources we as Americans were perceived as having.
When I met Lupita, there was a contrast. She said to us, "I know how hard it is to live somewhere new. Please let me know if you need anything." We talked about many things, including her husband's love for raising chickens. 
"Would you like some eggs?" she asked one day.
"Oh, do you sell them?" 
"No, I'll give them to you!" she responded incredulously.
My eyes are filled with tears as I remember what a relief it was to finally have a friend here! It sounds cliché, but how lonely it was to just be regarded as wealthy Americans instead of as people with real struggles!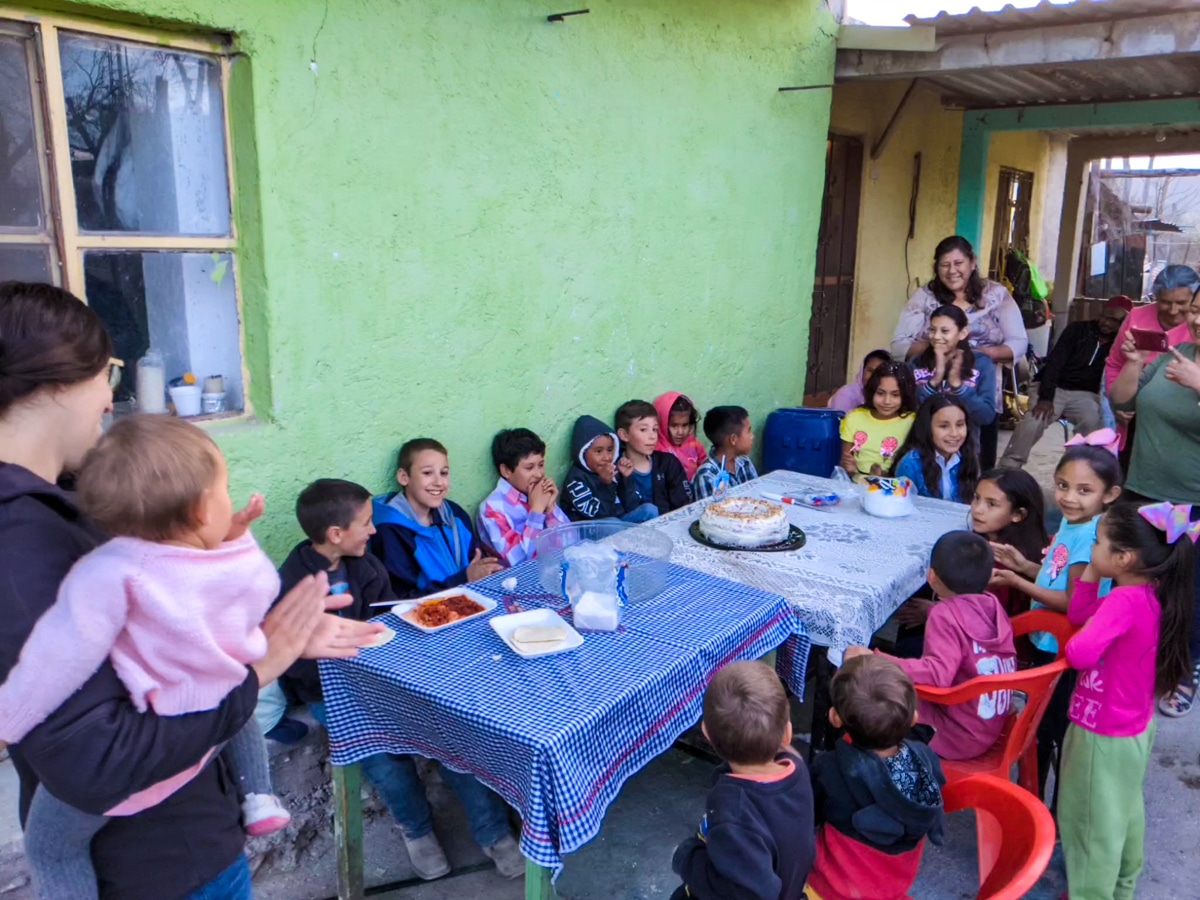 Lupita and her family have been such a blessing to us as they incorporate us into their family. They are endlessly patient with our language struggles and incessant questions about culture and community life. Even their son Jose Juan speaks slowly and clearly so that my boys understand him and can work on their Spanish. 
Through their tender care for us in our loneliness and shortcomings we have learned so much about loving others right where they are and seeing them as people with real struggles, not as a means to an end.
A real beauty in experiencing our own poverty of loneliness and learning from Lupita is that this lesson applies to everyone we meet.  Every day, no matter where we are, each of us interacts with real people who have real struggles and need real love. St. Teresa also said:
"I want you to be concerned about your next door neighbor. Do you know your next door neighbor?"
I pray that no matter where the Lord leads us in life, we will carry this lesson with us so that we may better love the Lord and our neighbor.