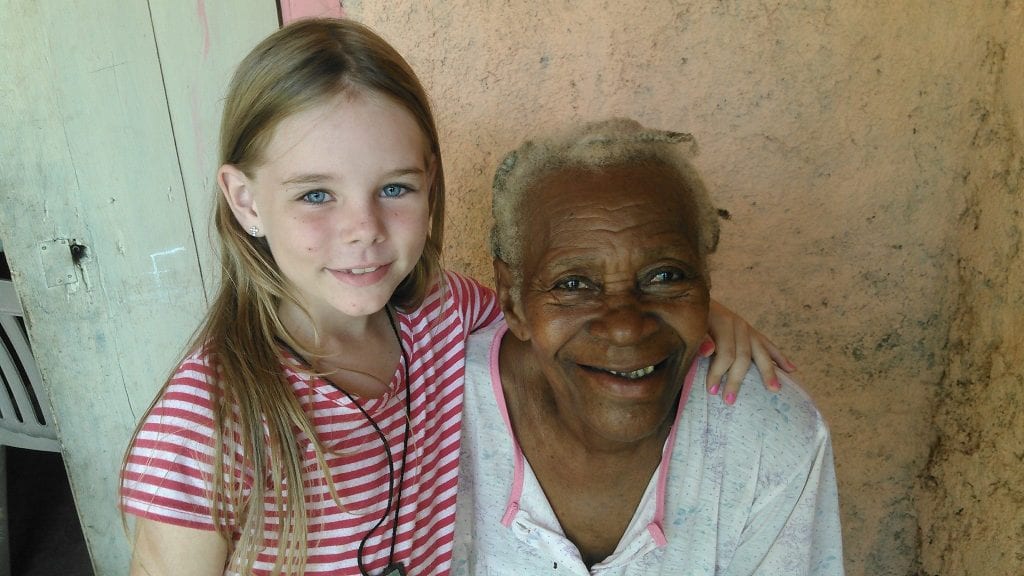 The Smiling Face of Suffering
Suffering is not something I encountered often in the United States. Emotional suffering I am closely acquainted with, having suffered with depression for most of my adult life, and still continuously fighting that battle. But physical suffering was new to me when we moved to Haiti. I knew that in theory – "out there" – there were people who suffered. I didn't see them face to face until I moved here though, and even then I didn't truly see suffering until we had spent more time in the villages that surround us.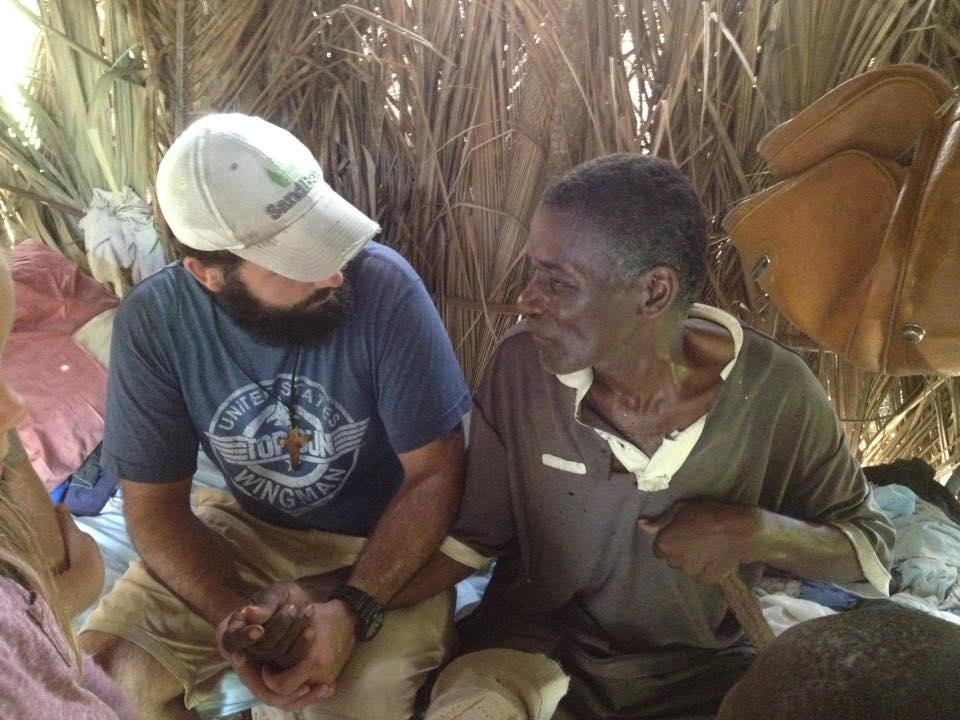 I want to introduce to you Estefan. He is in his 50s, and about six years ago (or possibly 12 depending on the day you ask him), he began to suffer from paralysis. His legs started to not work as well, then his arms, and then he went blind. His wife left him, his family abandoned him. They believed it to be a "persecution" thrust upon him by a Voodoo priest. He now lives on the property of a niece of his, but they built him a very insufficient hut that leaks like a sieve and is infested with termites. It is incredibly hot and stuffy in his hut, and when we first started visiting him he had nothing but his bed in his hut, which is simply a bed frame with a palm branch mat on top. We have since brought him a chair so he can sit outside.
He does not get fed very often. His family is very poor and they don't have enough food to feed themselves, and he is the last one to get fed. He is incredibly lonely, as no one visits him but his niece when she brings him food. His wife and children live nearby but have abandoned him. He's in pain, he's blind, and he can hardly move. His suffering is crushing. He is so isolated and in so much pain, but he is incredibly joyful at the same time. He loves to sit and chat with us; he is so excited every time we read the Bible to him. This last week, he asked to receive his first confession and first communion. He received his first confession last night and we are preparing him to receive his first communion in a few months. Throughout his suffering, he has loved the Lord. He prays constantly. He is full of joy. He is the face of suffering.
We met Imakila a week ago. She is a woman who has three children, none of whom care for her. She lives with her mother who is at least 70 years old. Her story is very similar to Estefan's in that she just started to become paralyzed three years ago. She actually went to Port-au-Prince and did therapy for a year, but the paralyzation progressed and she returned to L'Asile. She lives in a small two-room house with dirt floors. She lays on a little mat on the floor all day, unable to walk but praise God she can sit on her bed. The house is dark and damp as there are no windows. Her mother cares for her day and night and does all the cooking and cleaning. They are both thin, skin and bones, and it is easy to see they don't eat enough.
When we went to visit her, Imakila was laying on her bed reading the Bible. I can tell you exactly how many times I have come to someone's house to find them reading the Bible. Once… it was Imakila. She is radiant and joyful – and in excruciating pain. While we were praying with her she kept saying, "Thank you Jesus. I love you Jesus." As we were leaving, she gave me three grenadia, three little fruits. She has nothing: she is the picture of poverty and suffering, and she gave ME a gift. She is the face of suffering.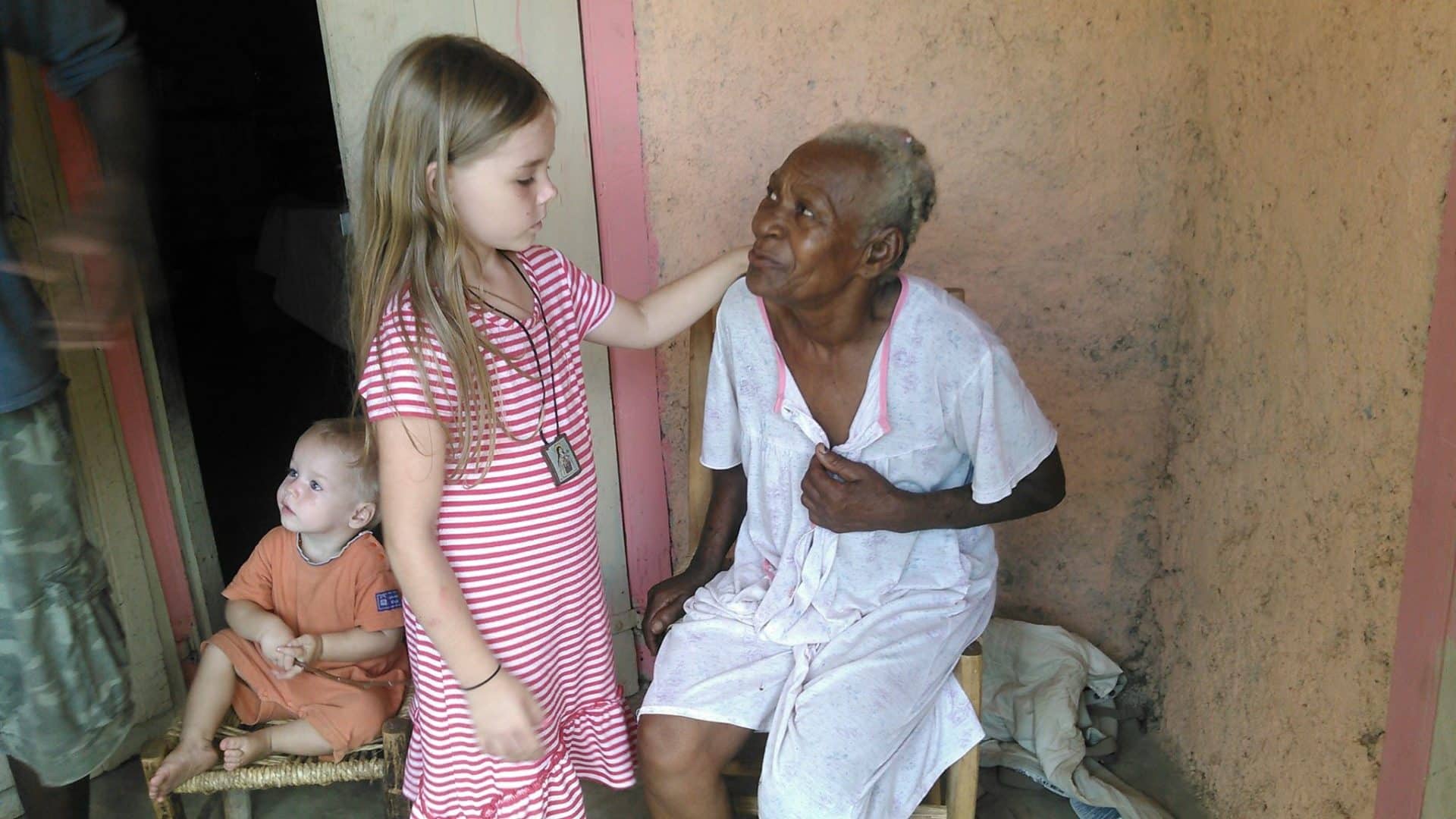 Madanm Elian is another friend of ours. She is in her 80s and she lives with her son outside of town. Something is wrong with her back and she is constantly in pain. She does not sleep well because of the pain. She can no longer cook, clean, or do her laundry. She lives with her son, but he steals from her and doesn't care for her at all. The last time I stopped by, she was painfully trying to wash a dress herself, because she has no one to help her. She likes to go walking, but recently has had to stop because of her back pain.
She wants to go to the hospital, but there really isn't anything they can do for her. There are some painkillers they could prescribe her, but you can't find them here in L'Asile and she wouldn't be able to afford them anyway. So Madanm Elian spends all of her time in prayer. She just lays in her bed and prays the rosary over and over. She prays for me and my family every single day. She prays for Andrea, my community leader, every day and asks about her every time we visit. Her mind is amazing. Our friend Erika visited her five months ago and she still prays for her every day! She is the face of suffering.
Every time I head out to a village to visit a friend, I am brought to the house of yet another person who is suffering. Another person who cannot walk, or eat, or sit up, or see. Another person who is trapped inside their home, with no hope of getting better. But I have yet to meet a person in these situations that isn't joyful. I have met hundreds of able bodied adults with jobs and houses and motorcycles who come and complain to me about every little thing that bothers them, but I have never met a person who suffers daily that isn't joyful. I could easily list another dozen people who are faced with cruel circumstances, but not even one of them is without hope. Their faith is so amazing, I can't even comprehend it. One thing goes wrong, a cup of water spills on my book or the kids color on the walls, and my peace is lost. These people have lost so much and suffer so much pain, and yet their peace is radiant. I pray daily for their healing, but I also pray for just a little bit of their persevering faith. Praise God for suffering.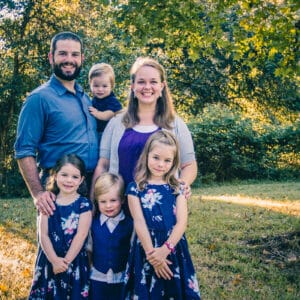 Comments are closed