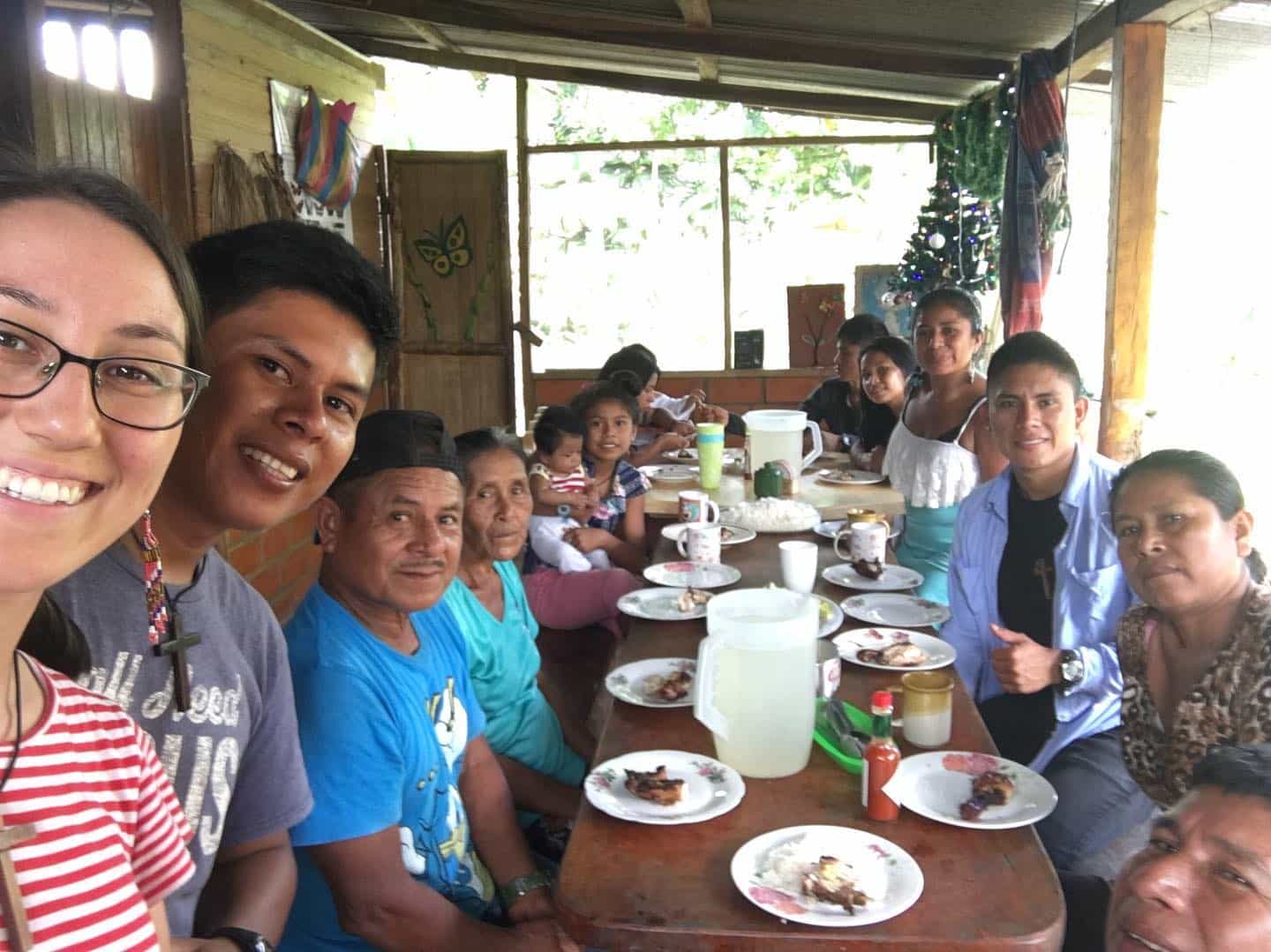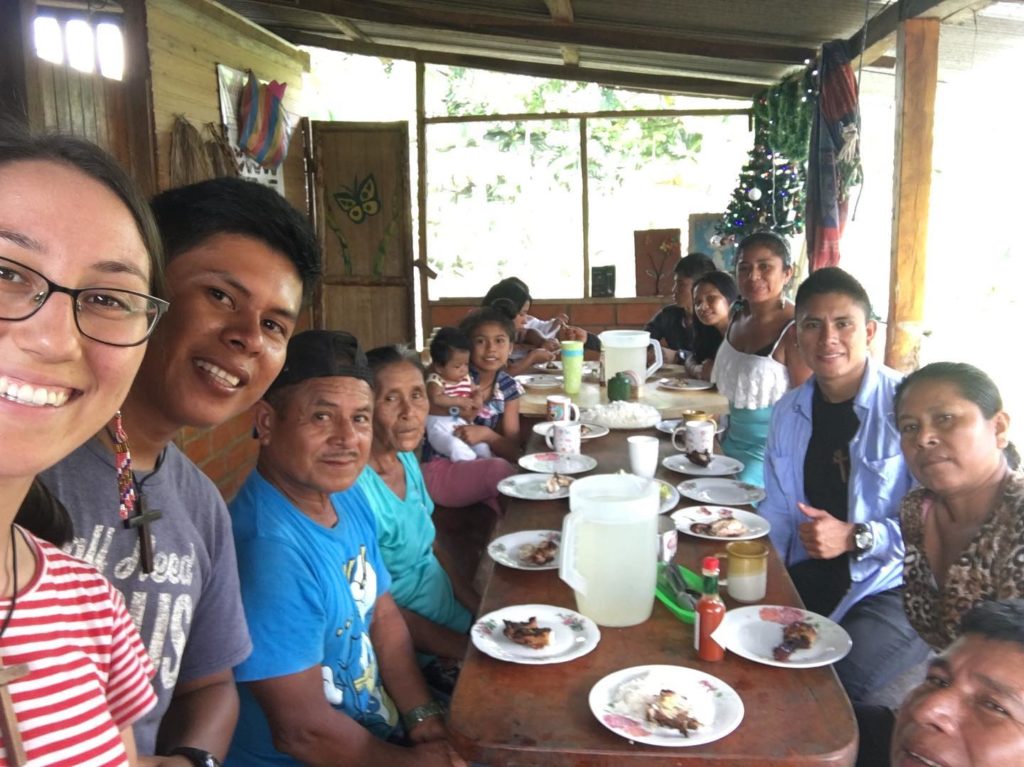 When the Poor Became My Family
On August 23, 2019, Miguel and I got married. We become one, and began to share all things. This includes our families. Miguel's family is from Misahualli, Ecuador and are Kichwan. The Kichwan people are natives of the Amazon jungle often left to continued discrimination and poor conditions. This year, due to political unrest, there was a lack of tourists to Kichwan tourism areas. Many Kichwan families that depend on tourism have been in serious crisis; this includes my in-laws.
I was pretty bummed when Miguel and I found out that he would not get a visa in time for us to spend Christmas in the States like we had planned. So, we decided to extend our trip to Ecuador until after Christmas. I had visited my in-law's before we got engaged but this was my first time encountering them as my family. Once we arrived in the house the first thing we were told was that we didn't have a room. My sister-in-law, her fiancé and their baby, would be staying in our room until at least the end of the week (this turned out to extend into the entirety of our trip). As we tried to figure out where we would sleep, Miguel went up to the "attic" where there was an old mattress and said that we could sleep there. With 13 people already in the house, there were no other spaces.
We went up the steep ladder to place our suitcases in our new room while his dad went to find some sheets. As we were waiting, Maykel, my 10-year-old brother-in-law, told us that a few days before he found six rat babies in the holes of the mattress. I immediately began to freak out, as this triggered a fearful memory from a mouse incident that woke me out of sleep a few years ago. Miguel started to check to make sure that there were no more residents in our rat-nest mattress. As he was stepping on and shaking it, to my great dismay, an adult rat ran out of the mattress and down the ladder into the garden. I began screaming, and everyone started laughing at their U.S. in-law.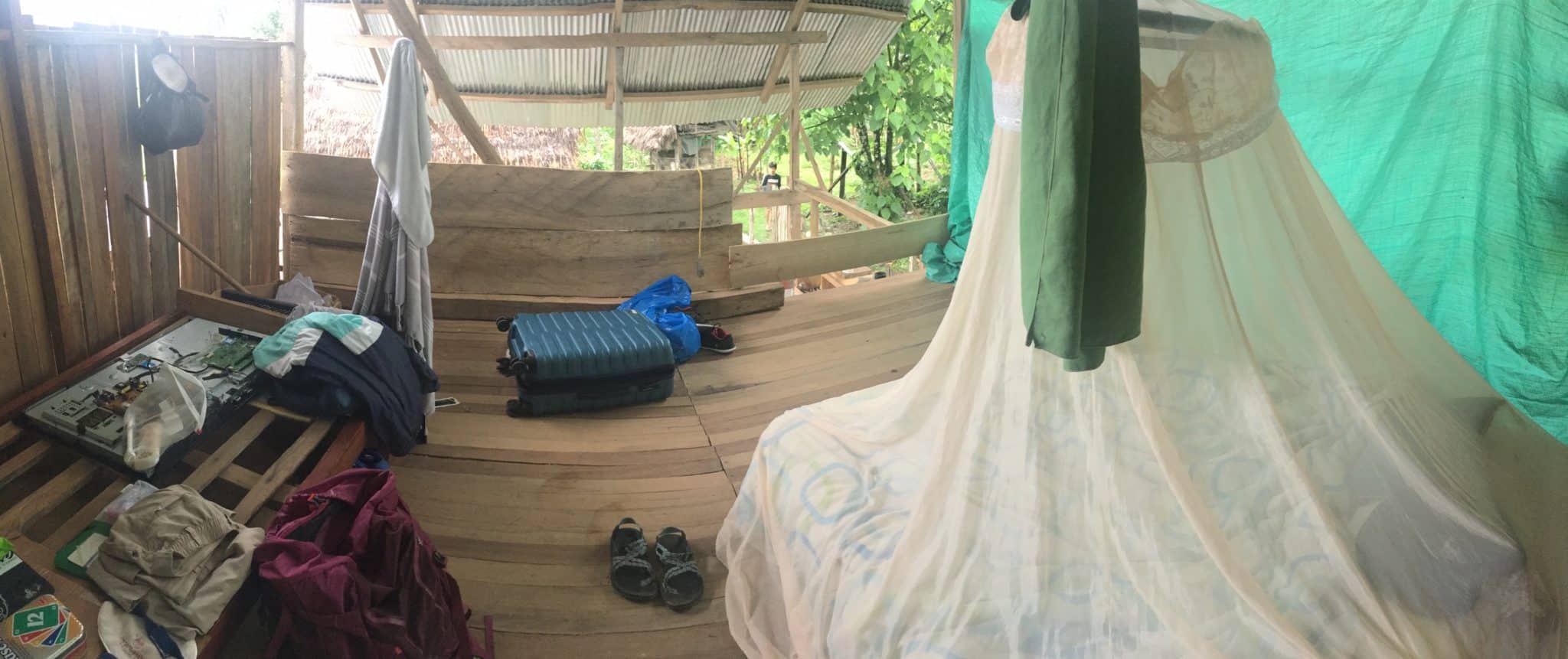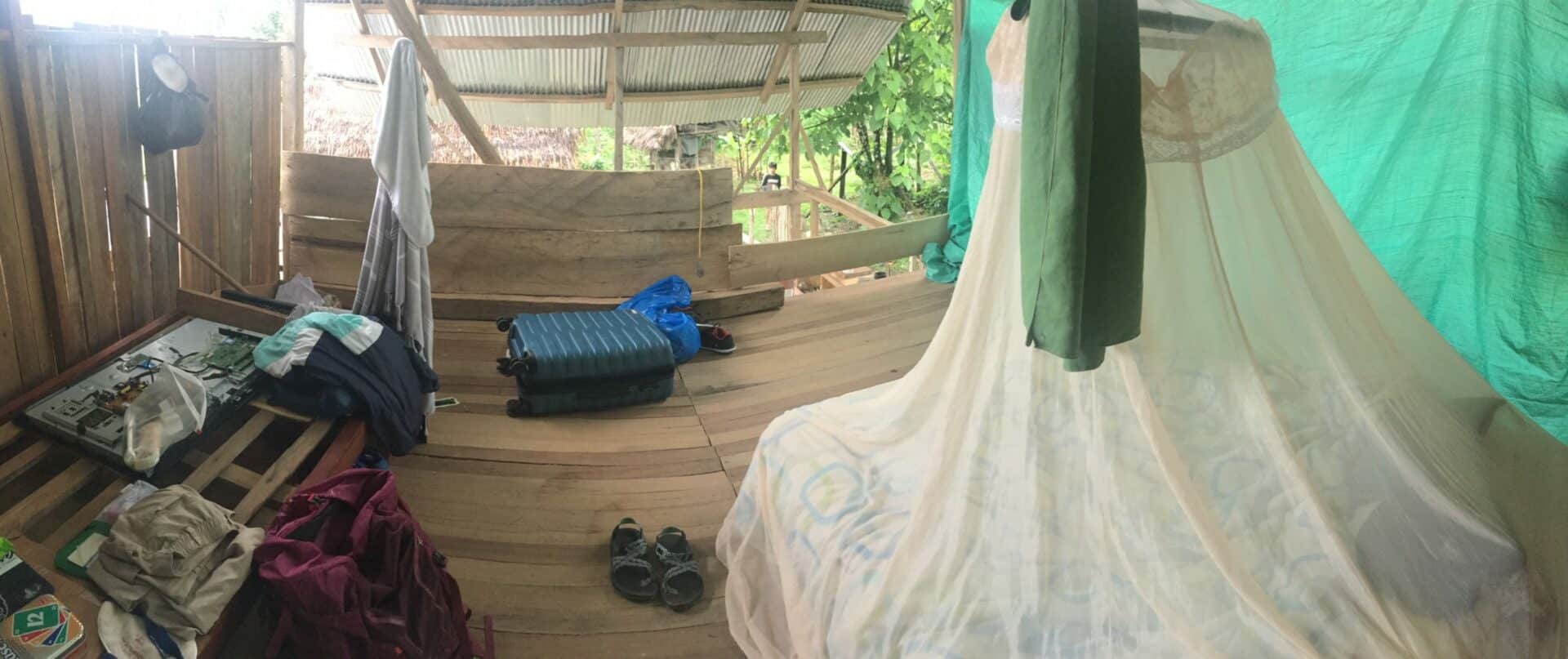 My first words to Miguel were, "Is this really the only place to sleep?" Yes. I swallowed my pride and remembered that this was normal to them. Later that evening, Miguel and his brother Willy began to sing Christmas songs and songs of worship to God in Spanish and Kichwa (as there is no TV in the house) and the whole family started to sing. I sat there listening to them sing, worried about how I was going to sleep this trip, and looked at the little Christmas tree that Miguel bought last year for his family. Underneath the tree was a simple nativity scene and my eyes wandered to the Christ child lying in a manger. I looked at him lying there with his arms open, and began to cry quietly in my little spot in the dark. It was an invitation. An invitation to poverty and generosity in a way that I had not yet known. An invitation into this part of Jesus' life––and it felt impossible.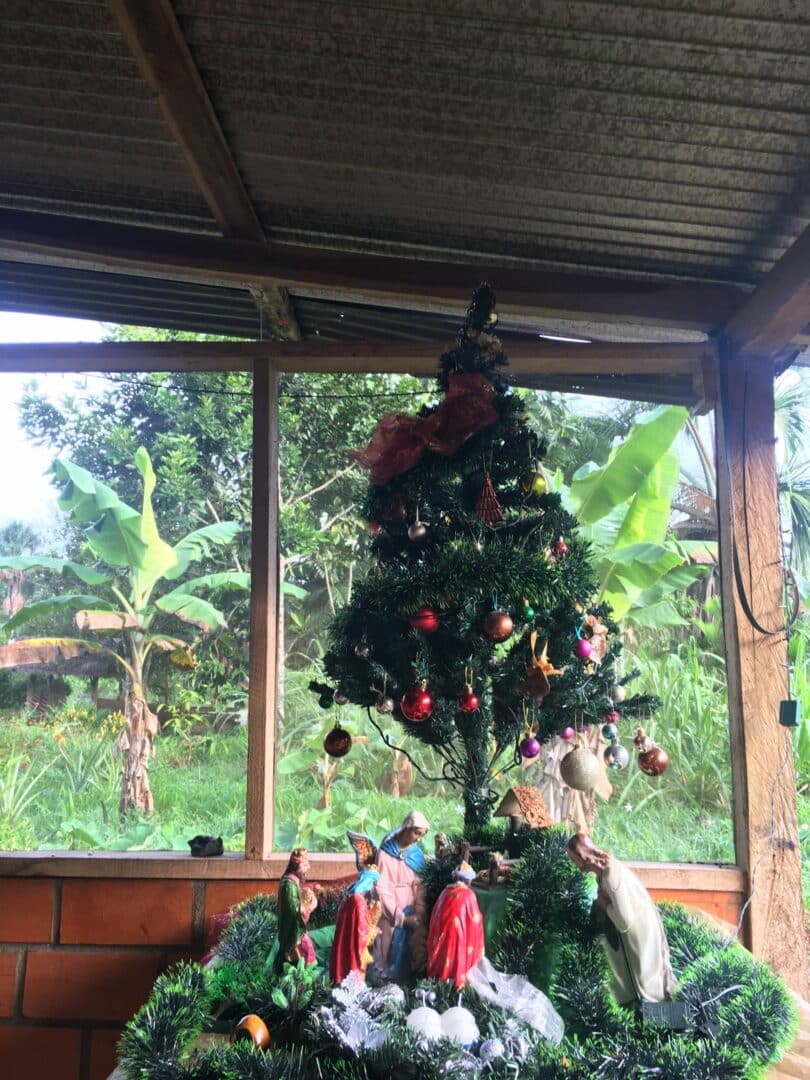 You may think that sounds crazy coming from a foreign missionary who has been in the field for two years serving the poor in Perú. You may think, "Aren't you already super generous?" Well, no. You see, when you serve, even in the mission field, you still come home at night to your own house. And in that house, although simple, you have some control over your food and other necessities. I have always tried (and often failed) to live simply like the poor but when you live WITH the poor, literally, you cannot escape the poverty. You do not have any other option except to sleep on a rat-nest mattress. Some days, you just do not eat. Sometimes, there is no clean water to drink. Often times, your health fails because you are lacking nutrients or the kid's teeth rot because there is not enough toothpaste for everyone. Although Miguel and I do have extra money from generous donors, we found that our normal budget of 2 could not stretch for all 15 of us in the household. We found that we were giving at a rate that hurt us, and yet delighted us at the same time. How could we say no to our brother who needed money for school? How could we say no to our nieces and nephews who had tooth infections and needed to go to the dentist? How could we say no to our family when they needed to eat dinner? How could we say no to our mom and brother when they needed medicine because they were sick for a week?
Deuteronomy 15:10-11 – "Give to them freely and unselfishly, and the Lord will bless you in everything you do. There will always be some Israelites who are poor and in need, and so I command you to be generous to them."
It was really hard for me because I still think like a self-preserving American. If we give, how will we pay to get to the airport? How will we have enough to eat between now and the next time our stipend comes? How will we pay for the things we need? I get into this mindset that I am being prudent and forget that, if I am being honest with myself, I am just being selfish. This money is not mine. This money belongs to God to do the good works that He has placed before us. There has always miraculously been enough for us. As Advent unfolded and we began to get ready for Christmas, I started to bond more with Miguel's family and made it my mission to grow close especially to our three nephews and one niece (who were pretty wary of me).
In the chapel on their property, they only have images of Jesus as a child: a classic nativity scene, and a statue of the Holy Family. Every time I went into prayer I felt like the Lord was coming to me as an infant. Back in North Carolina, my sister was ready to have her first child at any moment and the anticipation of it contributed to an Advent I will not soon forget.
During Christmas Eve mass, everything felt so simple and so little. It was not what I was used to during my years of Christmases past. In the celebrations there was no mention of Santa, or any music of sleigh bells. As I knelt to pray, all I could imagine was myself kneeling there holding the Christ child and worshipping Him in my arms. I looked at him and he could not talk, he was dirty and things smelled, my arms were softer than the manger that was offered to him. I felt grateful at that moment for my rat-nest mattress, giving praise to God for the meals that we did have, the adventures, and the simplicity of the poor. I have never felt so poor, but so rich in the same moment. I am so grateful for Miguel's family, for their witness of faith and for Mama Betty saying after each meal, "Thank you Lord that we got to eat."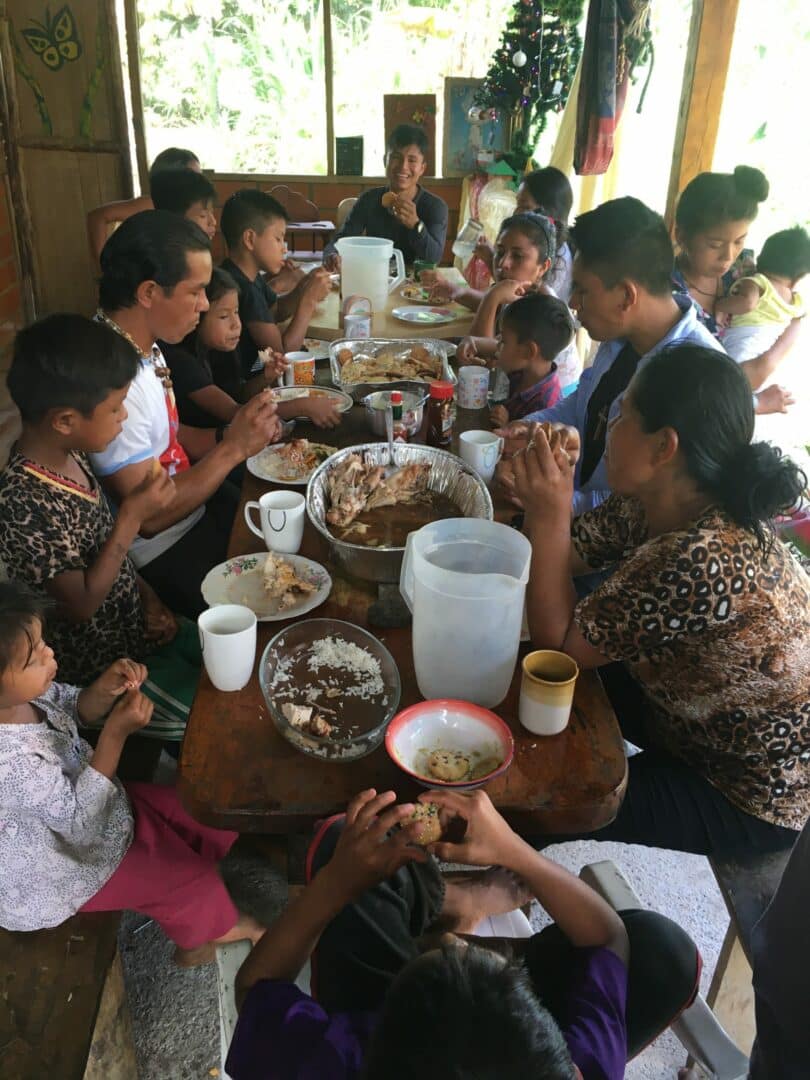 When the poor became my family, it was one of the most heartbreaking and beautiful Christmas gifts I have ever had. In what ways is God asking you to give until it hurts? How can you make the poor your family this year?