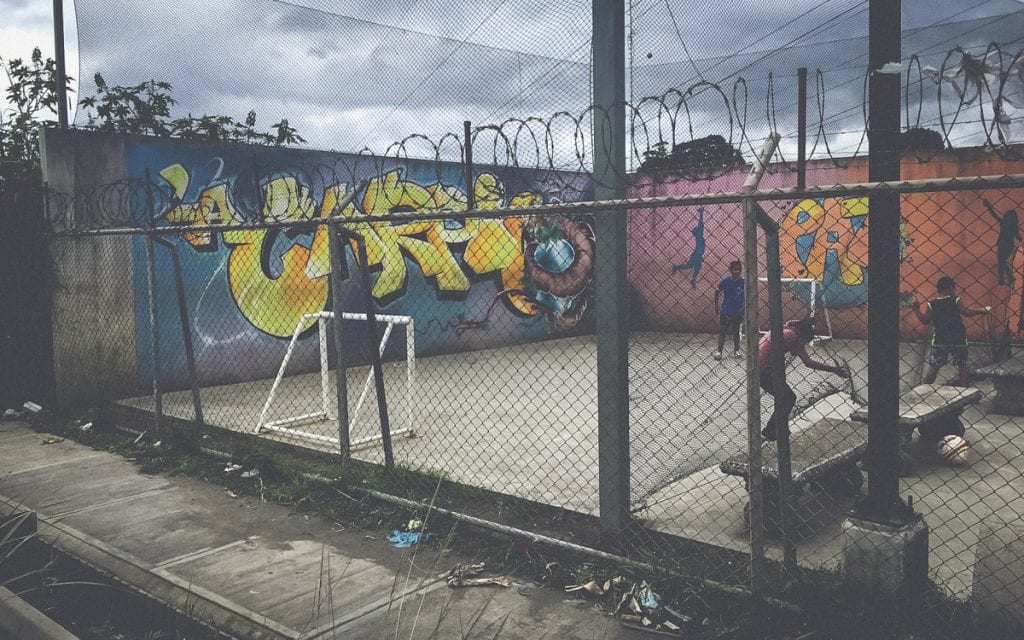 Am I Saving My Life or Losing It?
A slum or a sacred place?
An amazing thing occurred in my life yesterday. I decided to run to perhaps Costa Rica's worst slum, La Carpio. I saw a group of people extremely removed from the rest of the country. After about 3/4 mile of along a worn down and poorly built asphalt road, I found La Carpio, home to about 35,000 people living within a very small gridlock of metal and scrap material shelters. I am told that many of the people are illegal immigrants who have fled violence and war in Nicaragua within the last forty years. It is eerily set aside and tucked away from the rest of society. Almost like a people in hiding or cut off from the rest of us. Only one road in and one road out. It lies between two rivers and sits next to San Jose's largest garbage site. Armed guards stood at the entrance of the trash heap, which confused me. As I ran through, I certainly felt my heart, body, and mind clutch a bit. They clutched over my own safety, preservation, and comfort. Eyes instantly darted to me, as clearly I was out of place from a standpoint of race, class, and culture. I have heard stories of great crime and disease, how we should stay out of this place. Once my nerves settled a bit, I stopped running and simply walked the streets observing. I walked through this piecemeal village trying to see its inhabitants as equals, but man it was tough.
How do they live like this? How do they make it? Children just wandering the streets. The smells were God awful in some spots. Finally, I felt a welcoming gaze by a family who stood on the second floor of a dilapidated structure. They greeted me and we talked for a while about family and the area. Once they realized I was a missionary, they smiled with great joy and one of the women (about 65 years old) exclaimed, "Oh great! We need missionaries here! We only have one priest who comes in on the weekends and there are roughly 35,000 of us here." I explained to her that I was just passing through San Jose and that we actually lived and served in a small, rural town about 5-6 hours away. She smiled and firmly stated, "That's beautiful that you and your family are missionaries, but oh we need missionaries here!"
My takeaway
And that was exactly my great takeaway from La Carpio: WE NEED HELP! WE NEED JESUS! La Carpio is just one of the many slums scattered across the globe. I did not observe many lines of people waiting to get in La Carpio and bring the good and saving news of Jesus. It takes RISK to serve in a place like La Carpio, great RISK. It takes faith and a radical trust in God the Father to serve in a place like La Carpio. You have to completely place your trust, your well being, health, and safety into the hands of God to serve in a place like La Carpio. Every day. Serving and living in a slum is not safe and it is not easy. Disease and crime threaten you around La Carpio's dark corners.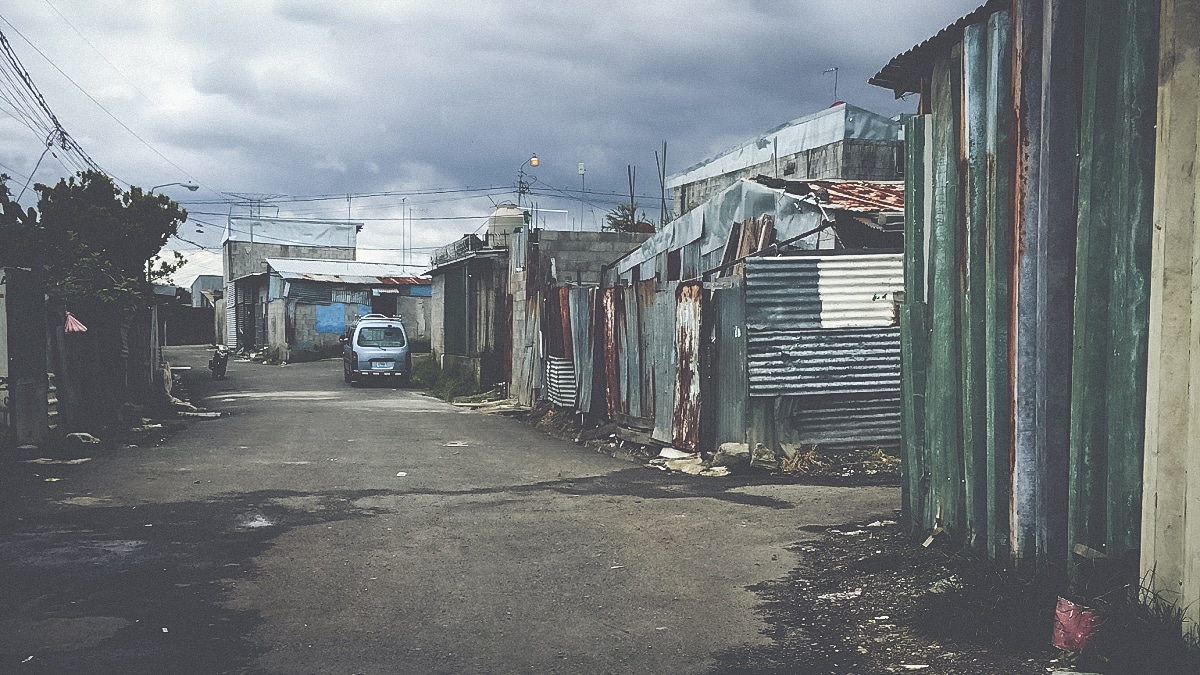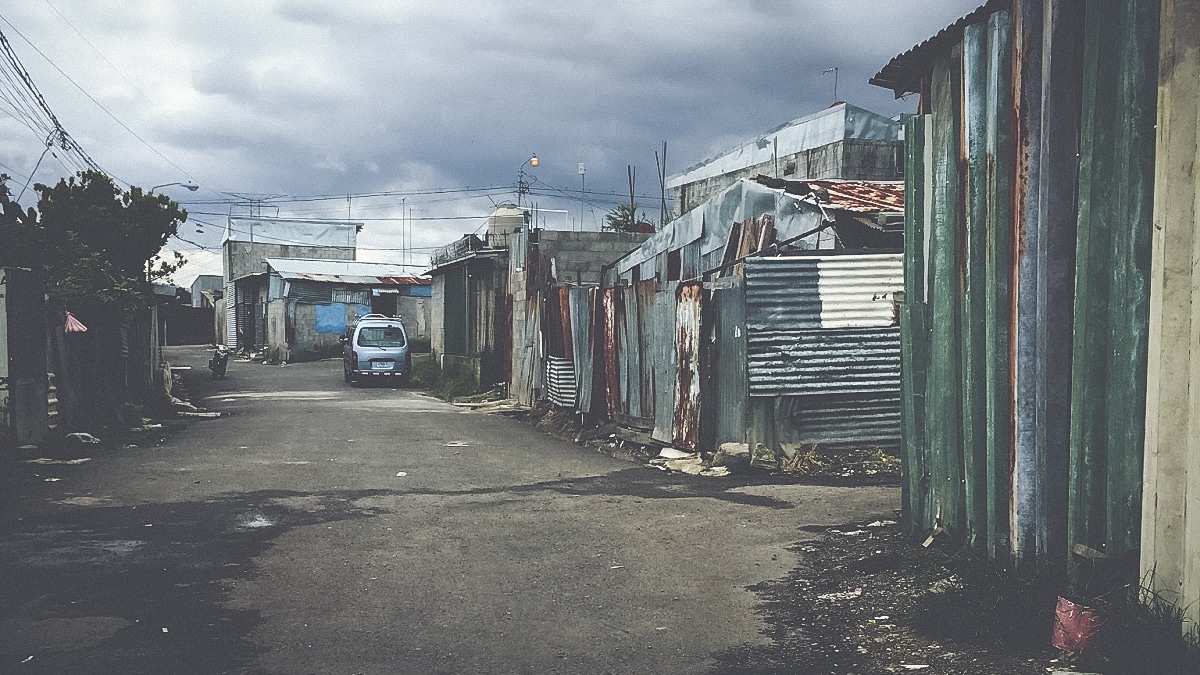 Safety and unreached people
Most of the world's dark corners are dark for a reason. Most of the world's unreached people are unreached for a reason: It is not safe to go in there and reach them. That is all. Whether it is one of the 6,000 plus people groups that make up the billions of people who have yet to hear the saving news of Jesus Christ, or the destitute and poor living in a slum like La Carpio, it is not safe at all to go in and reach these people. If it were safe, then more people would be doing it.
So will my desire for safety keep these people from the Good News of Jesus Christ?
If you are still reading this article, please allow me to issue a challenge to you (and myself). What is your Christian Faith all about? Are you a disciple of Jesus? Why do you follow Jesus? Do you follow Jesus because He makes you comfortable and safe and because He leads you to your comfort zone? Do you follow Jesus because He constantly introduces to deeper safety and seclusion from the crazy world outside?
The great risk of following Jesus
"Then Jesus said to his disciples, Whoever wishes to come after me must deny himself, take up his cross, and follow me. For whoever wishes to save his life will lose it, but whoever lose his life for my sake will find it." – Matthew 6:24-25
Jesus asks us to deny ourselves and follow him. "Denying ourselves" has some extremely practical consequences: like perhaps leaving the comforts and safety of the bubble of life around us. "Follow me" has some extremely practical consequences: like perhaps "follow me" into the slums where I am most needed or "follow me" into an unreached nation or people group to share the gospel. Is this not where Jesus is and longs for us to be? He states that he has come for the sick who need a physician in Matthew 5:31-32. Could Jesus have been any more direct with us in Matthew 16: 25 regarding what we are to do with our lives? We are to lose them. He says so. To reach the lost and unreached we will have to RISK losing our safety, security, and quite possibly our lives. He says this himself.
But that is crazy!
If all of this seems insane and crazy, that's because it is. It is crazy to follow a man who requires these things of his followers. But with his grace it is indeed possible and the scriptures and the history of the Church are lined with men and women who have done so.
So where is your La Carpio? How is God calling you outside of yourself? How is He calling you to lose your life? Or are we just content with saving our life?
Teach me, Father, with your grace, to stop trying to save my life at every corner and show me what it means to lose for my life for your sake and for the sake of those people who need you the most.
Important Note: As for now, our family has been called to serve in Coopevega, Costa Rica. That is our La Carpio for now. It is where God has placed us. I have no clue if God will ever ask us to serve in La Carpio, but I would like to acknowledge those who do serve in this destitute area of Costa Rica. I have heard of great stories of individuals, churches, and groups who lose their lives in many ways to serve Jesus and the people of La Carpio. Although I have not met many of them, I would like to acknowledge them.