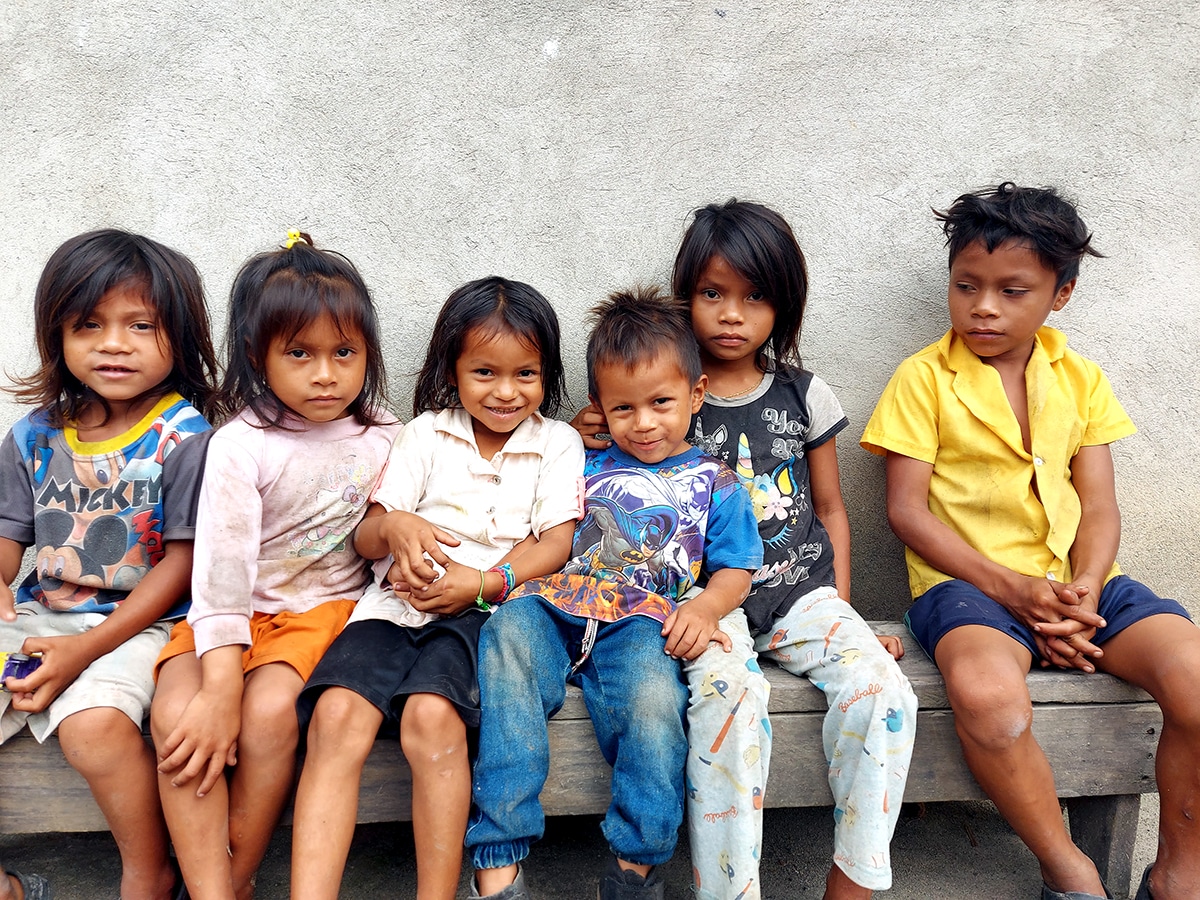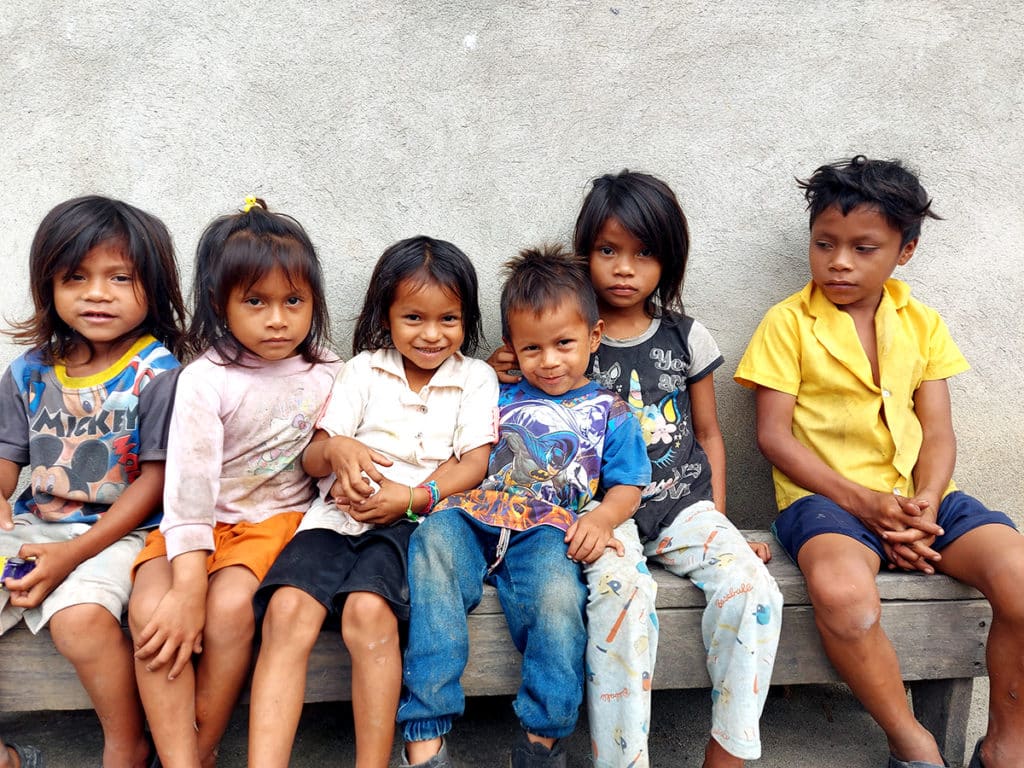 Confessions of a Faltering Missionary
How to begin? There is a part of me that feels like perhaps this is a weakness that I should not expose. Should a missionary ever express that they not only have struggled living a life of service to the Lord, but have actually questioned the very existence of the God they have chosen to serve? Yet that is exactly where I found myself this year.
This past year we have suffered so much with those whom we serve. This family has NO food in the home, the parents are never around, the kids are suffering so much. That family's dad died of carbon monoxide poisoning at age 22 while at work with the oil company. He left 2 young children to be raised by their young 18-year-old mother who soon decided she couldn't handle the responsibility and left the children without looking back. The grandparents try to raise the kids, but 9 people live in that house, and there is not enough food to go around. They don't even own land to grow their own food. They are all bone-thin and malnourished. 
Another mother's son drown while she went to tend to her crops. Mom thought the older kids were watching him, yet he escaped and fell in the river and was found miles downstream. Another family of 11 lost their house to a fire that destroyed everything. Nothing but smoldering ash and some metal roofing remained. The list goes on and on.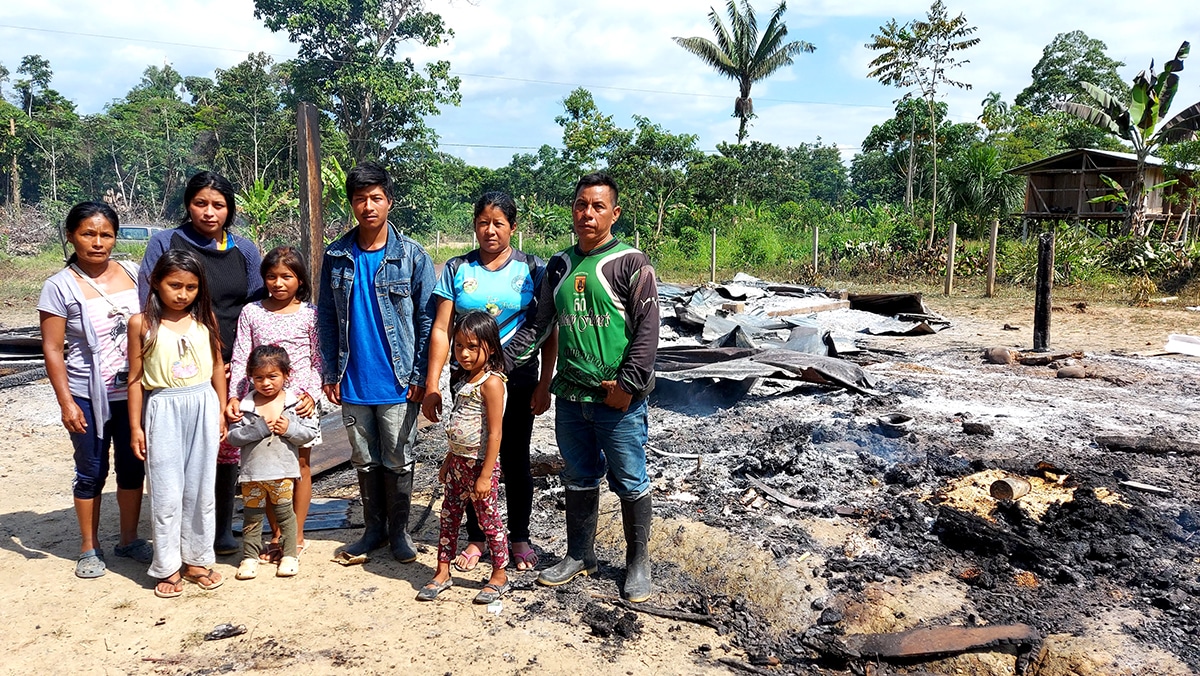 The last straw for me occurred a few months ago. We have been visiting a beautiful woman named Graciela for a couple years now. We first met this amazing woman by chance. We went to her community to do a communion service and ended up performing a funeral for both her husband and her eldest son. They both died on the same day—her husband to a heart attack, her son to a motorcycle accident.
Because life in the jungle depends greatly on growing your own crops for both food and income, manual labor is a necessity. Graciela had nine children that she stayed at home to raise and now was forced to leave them at home to plant and harvest her crops: yuca, plantains, corn, and sugar cane. We have often brought her sacks of rice, beans, and other necessities to help alleviate her burden. But this woman is so sweet and selfless. We found out that she was dividing the food we gave her with her needy neighbors! She is a saint!
Her greatest blessing has been her son-in-law, Angel, who lives in a community three miles away. He often would run down (literally) to Graciela's home and help her with the heavy lifting and cutting. In early January, Angel was helping to roof a home in his community of Mango Playa. He slipped and tried to catch himself on the edge of the sheet-metal roof, almost completely severing the thumb on his dominant hand. His thumb is still attached, only because he begged the doctors to sew it back on instead of removing it. (He said his hand would look too weird without it.)
His dominant hand is all but useless, and he is attempting to learn to machete using his left hand instead. Ninety percent of the work done in the jungle is done with a machete! At this moment he can barely provide for his own family, much less support his mother-in-law and the children that remain in her household.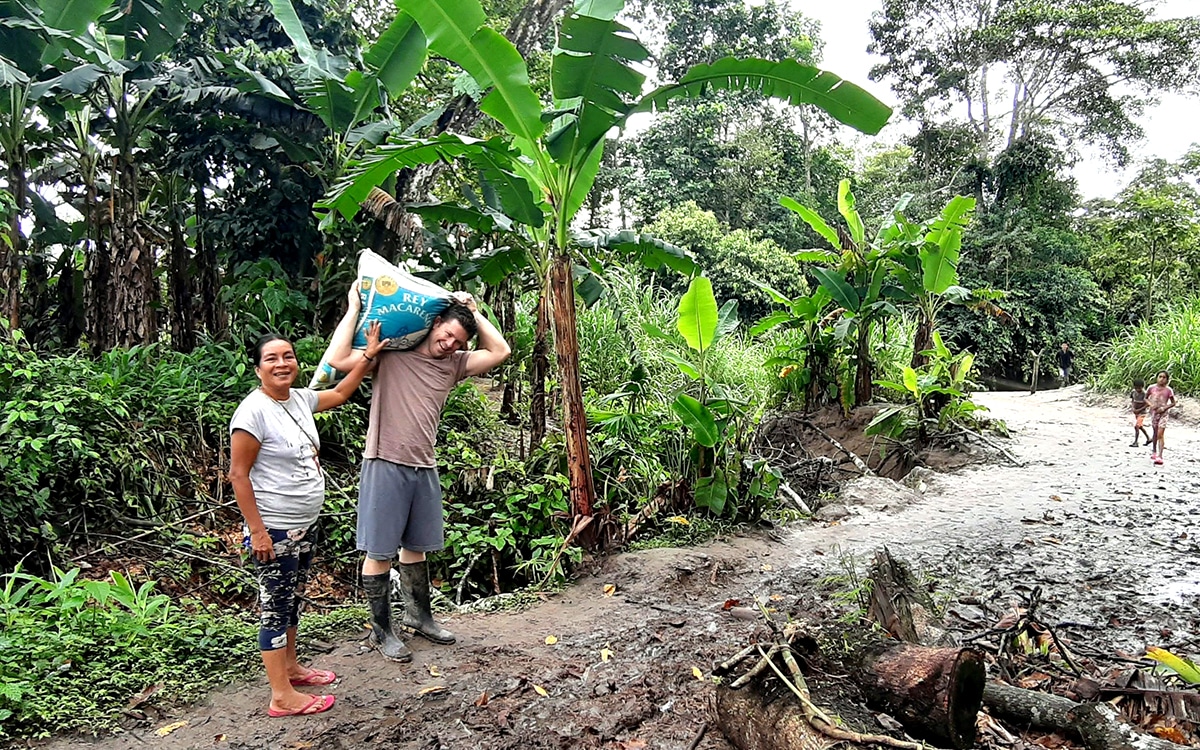 When I heard this my heart was broken, and I was angry! I started railing at God in my thoughts: How could you do this to THEM! They have been through so much. Graciela is perhaps the most selfless person I know, and Angel was just trying to help out his neighbors and mother-in-law. He is so hard working. He thinks so little of himself and dedicates his time and energy to serving everyone around him.
I then began to list off all the suffering we have witnessed. I remembered every tear-stained face we stared into this year. How many stories had we listened to? How many people have we cried with? How many people had we tried to offer support, to give much-needed food and medicine? How many kids did we try to love on so they would know something of love, protection and provision? There was just so much pain! We prayed and prayed for these families, and it felt God was nowhere to be seen.
All my thoughts culminated in me screaming at God, "Why do you let this happen? Especially to those who love you! Do you even exist? If you do, YOU NEED TO DO SOMETHING!!"
Then I heard it. The whisper of the Lord. And he said, "I did do something…I sent YOU!" Even as I write those words, my heart stirs in a way that it never did before, in all my years of missions. I prayed for God to comfort these people, to help them move forward after tragedy, to have food to eat, that they will not feel alone, that their needs can be met.
And now I see our mission in a way that I never saw before. WE, at least in part, are the answer we have been praying for. How do I even know about these tragedies and sufferings? We were there. We have been with them in their suffering. We have brought them food, we have loved on them. We have listened to their cries.
We are given the privilege of being Jesus to them! God never left. He was always there, and in a physical way. He was there in us! He was able to use us to physically touch people here in this world! It is true that we are God's hands and feet! I am not just talking about my family at this moment, nor am I only talking about missionaries or those that work in the church. No, my friends, we are ALL called to be the answer to another's prayer!
I no longer question the existence of the God I serve. I instead pray that I will accept this great responsibility and always be willing to share what God wants to give those around us. I pray that I can always be a listening ear, that I can always give food those who are hungry, or a hug to someone who feels unloved. May we never miss the opportunity to be the answer to another's prayer!
I pray that we can be so completely docile to Our Lord that He can use us as his hands and feet in this world. May we be able to say, "It is no longer I who live, but Christ who lives in me!"