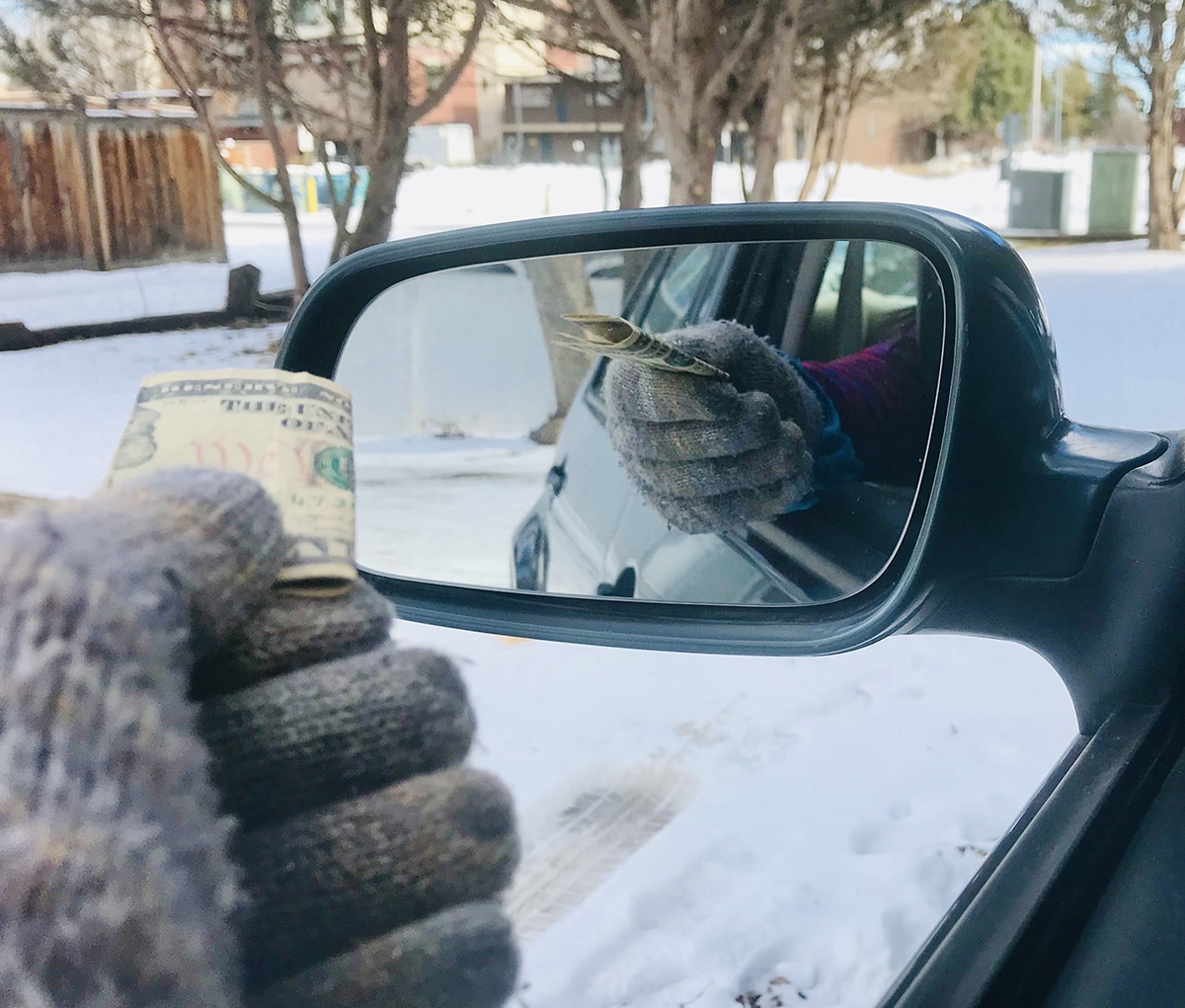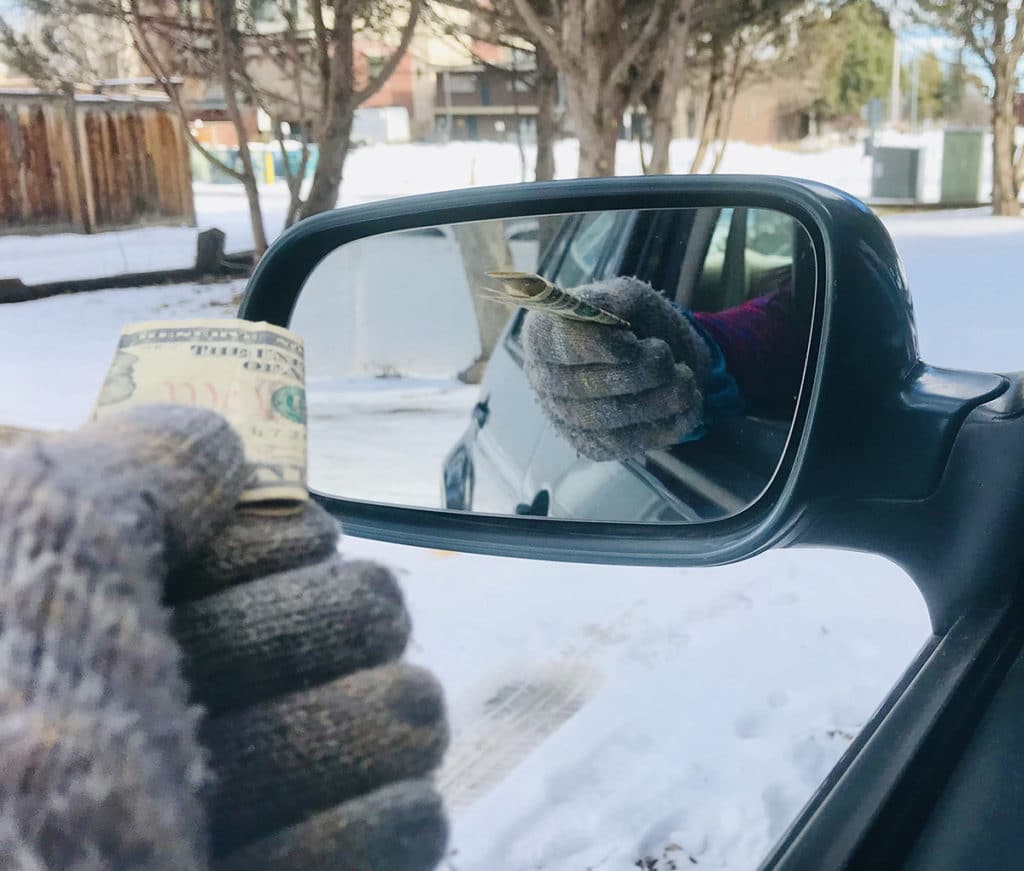 Metered Generosity
As we focus our attention more on almsgiving during this season of Lent, I am reminded of an incident from a year ago when I was home for Christmas. I drove into town on Christmas Eve in search of last-minute ingredients for our family meal. As I took the exit for the grocery store, I noticed a man on the corner with a cardboard sign. It was the season of giving, and I had just spent a year in Peru serving the poor. There was no question I wanted to give him something.
I quickly opened my wallet for a small bill. I had not a single one-dollar bill. I didn't even have a five. The smallest I had was a ten. I made a split-second decision to give that bill to the man. I smiled and only had a second before the traffic light turned green.
As I pulled away, I said a quick prayer for the man on the corner. Not ten seconds later I was plagued by a litany of doubts. Why did I give him so much? What if he uses it for alcohol or drugs? I should have had a snack in the car to give him. I could have at least asked his name instead of only throwing him money.
I fought back with truth. I was called to be generous in that moment, and that is what I had to give. It is not my money to begin with, so I do with it what the Holy Spirit decides. I gave it to him with a smile, and he could probably use both gifts. I am just as capable of "wasting" ten dollars on a drink with friends, a fast-food meal that I don't need, or a fancy coffee. We all know how many—or how few—Ventis ten bucks will get you.
I decided not to agonize over my little gesture of charity and trust that they God would use my prayers for the benefit of His dear child.
A few days later I put on my dress coat and was fidgeting in the pockets with my hands. I noticed something that felt like money and pulled out a ten-dollar bill. I racked my brain to figure out where it came from, and then remembered a friend from church giving it to me one Sunday in support of my ministry work.
It seemed like the Lord wanted to affirm my gift to our friend on the corner. All I have comes from the generosity of others, and ultimately from Him. I am simply called to be a steward of these gifts.
This passing incident involving a small amount of money taught me a bigger lesson. I am not to be stingy in my generosity. Prudent, yes. But not stingy. As a full-time ministry worker, I am supported generously by others. I have the responsibility to use wisely that which is entrusted to me. But that is no reason to over-analyze every act of charity. When the Holy Spirit says give, I have to give, even if I don't know for sure that the other person will be responsible. It's an affirmation of the recipients dignity to give and trust. (Obviously more prudence should be exercised when the amount is greater, but I hope that my point is understood.)
When I was in Peru, I was always "on" as a missionary and encountered the needy as a normal part of life. My fellow missionaries and I gave quite often. Our living expenses were minimal, and we had plenty each month for alms. Even if we didn't give money in a particular situation, we stopped to listen, chat, and pray.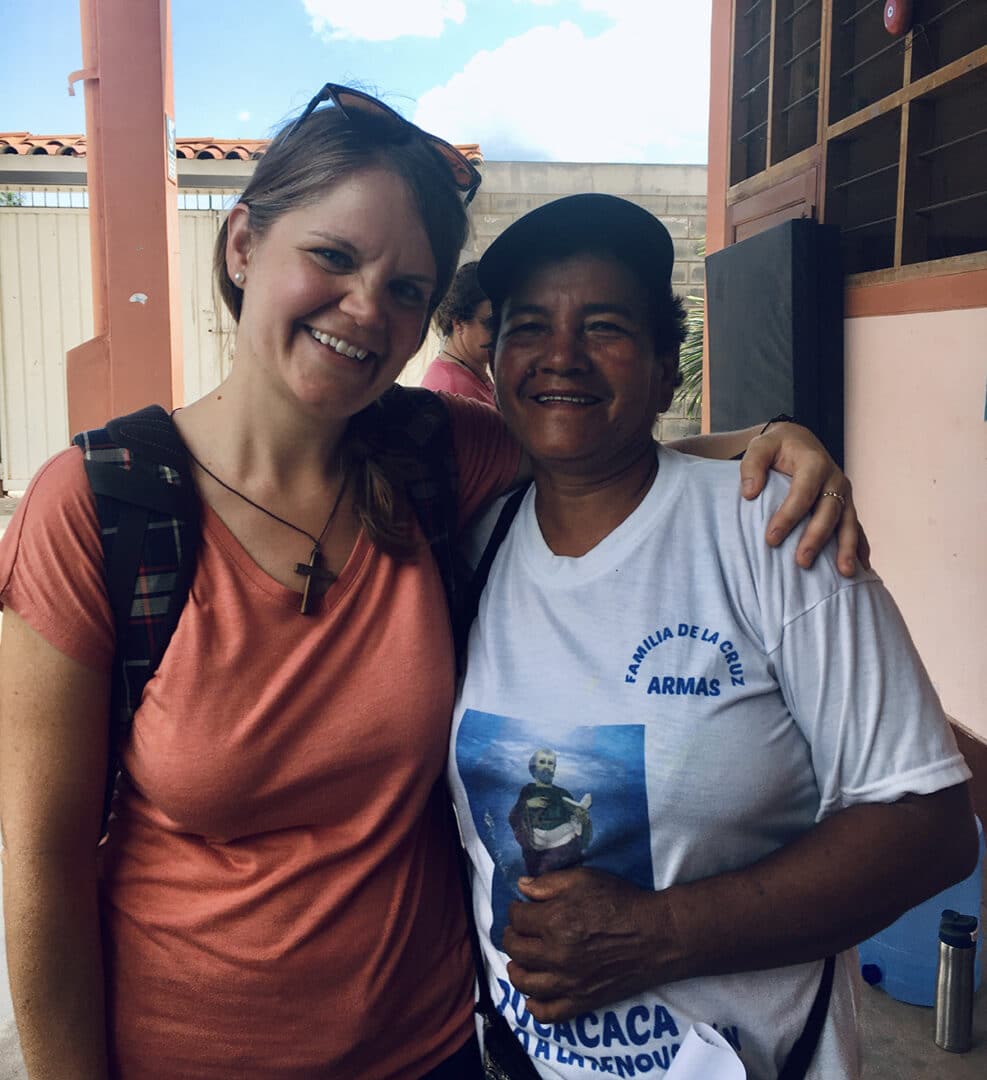 Now that I am back in the States more permanently, I've given some thought to how I will approach these situations. It's tempting to not want to be bothered. But I think more now than I once did about the intrinsic dignity of each person. No one wants to beg on a street corner. I don't know what choices and circumstances have led to that situation, but I won't go wrong by offering a gesture of kindness. That might be a small gift of money, a hot cup of coffee, or simply a wave and a smile.
I don't always feel comfortable stopping and giving. I'm getting used to a new city and living in the midst of a pandemic. But I still try to make eye contact and smile. I can at least offer that. I can't forget that Jesus often lives in a distressing disguise. And we never know when we're meeting angels unaware.
In the end it's not so much about whether or not we give or how much we give. It's about examining our hearts to make sure we're open to being generous. It's about listening to the promptings of the Holy Spirit. It's about remembering the dignity of each and every person, regardless of their lot in life.
And whether we're called today to give a smile or a million dollars, may it be done in a spirit of true generosity and stewardship. We all belong to Him, and all that we have comes from Him.