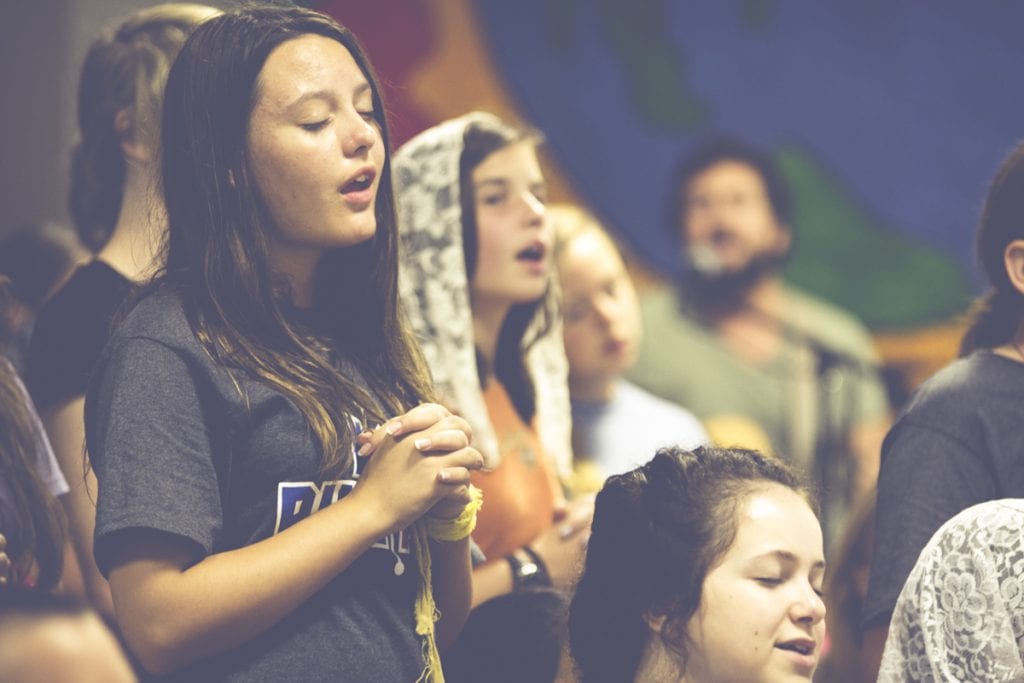 Not Too Young
"But the LORD answered me, 'Do not say, "I am too young." To whomever I send you, you shall go; whatever I command you, you shall speak.'" (Jeremiah 1:7)
If you show up at Faith Camp this summer, you are going to meet a whole bunch of bright-eyed, crazy-energetic, matching-shirted young people. They won't only be the junior high students and their friends. You will meet the young people who do the prep work, lead cabins, organize and orchestrate the activities, and, frankly, run camp. Faith Camp is radical because we are by young people, for young people, and Faith Camp changes lives for precisely this reason.
My favorite part of Faith Camp is, hands down, the campers' sharing and testimony at the end of the week. That is the moment when I am most blown away by God's work in the lives of these young people, these future saints, whose words and insights inspire and challenge me. One of our campers articulated the power of Faith Camp really well. When she stood up to share, this is what she said: "My favorite part was probably adoration, because I never really believed in Christ. Before adoration started, I always thought this is going to be a hoax, it's not going to be real … But when I came, it was amazing because I made amazing friends and it is like a big family over here … I had so much joy, and I was overwhelmed with it."
Harley's story is really powerful. In one week, she was able to meet Jesus, and to see him in the people around her. Specifically, she was able to meet him through her peers who were Christ-like to her from the moment she arrived at camp.
When Jesus asks us to follow him, he invites us to live a life in imitation of his. He asks us to lay down our crosses; he invites us to die to ourselves for the sake of our friends; he models for us a life of humble abandon to our Father; he encourages us to lead lives that are radically different from the people around us.
Junior high students today are absolutely bombarded by temptations to lives of sin. They are surrounded by people and by things that make empty, but super attractive promises. What I think is a particularly sneaky and destructive lie goes something like this, "What you say and do, it doesn't matter right now, because you are YOUNG! You can just let your parent/ teacher/ friend/ celebrity-crush tell you what to do and who to be, because you can't be expected to decide for yourself right now." Now this lie has two really harmful effects, I think. The first is that it coaxes young people out of leading lives of sanctity, which in turn gets them in the habit of leading lives of sin. The second is that it deprives the Church of the opportunity to be enlivened by living, breathing, young saints. The Church has canonized twelve-year olds, which means that the "not too young" of the scriptures applies directly to the junior high students for whom Faith Camp exists.
At Faith Camp, our young adults—high school and college-aged students—really do imitate Christ. When our junior high students come to Faith Camp, they see these staff members live like Christ lives. They see people like them who deny themselves to serve them; they see young men and women who suffer discomfort to glorify God; they watch as the young people who supposedly aren't responsible for the big decisions in their lives make a very real, very powerful choice to spread the Good News of the Gospel. These junior high students are able to see Christ in the staff who serve them, and they are able to see themselves in them. I've seen so many Faith Campers grow into high school to be like the holy young staffers who were a part of their conversion at Faith Camp. Faith Camp is an opportunity for the young members of the Church to realize that sanctity isn't just something out there, it's not just something that grown-ups talk about on Sundays, it's not just something that their parents think is a good idea. Sanctity is for them. They are not too young, and won't pretend to be.
When you come to Faith Camp, you do see the responsible adults who are a very real part of bringing Faith Camp to life. In my opinion, though, the real treat is your front row view of our Church very much alive, and very much made up of young people. When you come to Faith Camp, you see that pre-teens can be saints, and that you can walk with those young Christians on your shared journey to Heaven. I've been blessed and humbled to witness God's amazing work firsthand for the six years I've coordinated Faith Camp. I pray that you will also participate, some way or another, in this life-changing, Church-building ministry this summer.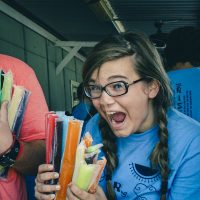 Faith Camp Coordinator
Alyse Spiehler
Comments are closed