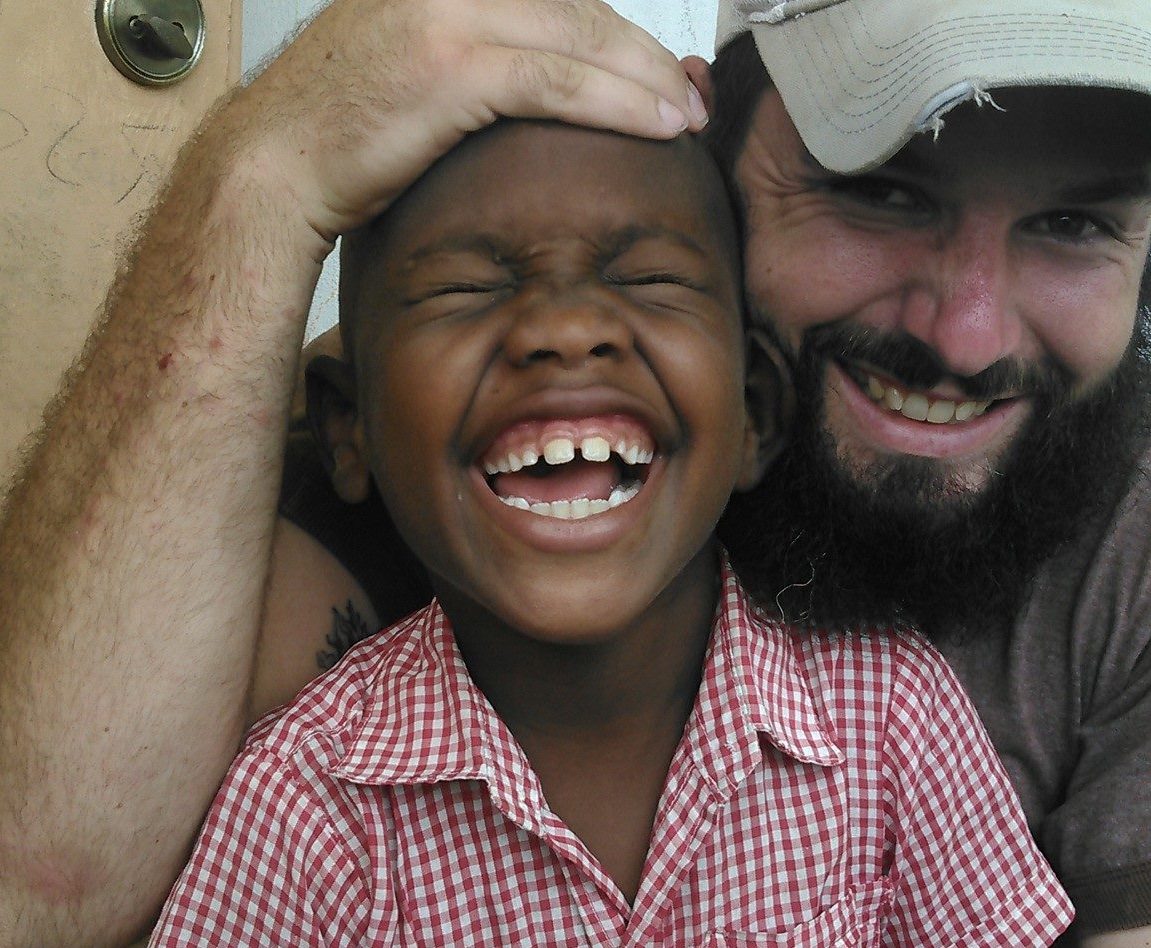 The Naughtiest Child
Ari was the naughtiest child I had ever met. When we first met Ari (age 6) we were shocked. It was as if his concupiscence was completely in charge. He would intentionally break things while you watched; he would walk around town in his boxers; he would hit other kids in the head with rebar; he would throw rocks at adults; and he would steal anything that was not bolted down.
He challenged me almost to a breaking point. How could I let this boy be around my children, us, our things? We now had very few things and he was stealing and breaking them. He was physically assaulting and hurting my family. I was at my wits end when I finally took the problem to the Lord.
God called me to love Ari the same way I would love my own children. "HA! That's not going to happen! The kid is a nightmare, but alright Lord I'll give it a shot."
Then a miracle happened: I started to love Ari.
Ari has no father figure in his life. He lives with his mom and sister in a tiny house. I started to become that father figure. It started slowly with me correcting his behavior; not through corporal punishment like he is used to, but talking (with my very limited Creole) about why his actions were wrong. But I also started to wrestle with and tickle and horseplay and have fun with Ari.
When he comes over, we bring him into the family and treat him like one of our own kids. If we're eating lunch, he eats with us. If we're playing board games, he plays with us. If we're watching a movie, he sits in my lap to snuggle. If we're all wrestling, he jumps right in. As I started treating him like my child, I started loving him like my child. The Lord kept speaking to me and telling me, "This is how I love you. I need you to love them like I love them."
One of the greatest struggles we've come up against here in Haiti is that people don't know that God loves them unconditionally. They think that if you miss Mass, he doesn't love you anymore. It is a mortal sin, but the Lord will love you no matter what. These kids don't experience unconditional love from their parents, so they can't imagine what unconditional love from the Lord would look like.
The Lord has revealed that part of our mission here is to show the people what unconditional love looks like. If we can model unconditional love in our interactions with them, they can begin to see that the Lord also loves unconditionally.
Ari now visits us daily and we look forward to his visits. He is a hard worker who helps me with whatever house project I have going on; and I am using that opportunity to teach him about how we find our human dignity through working for the benefit of another. His horrible behavior is almost gone. He is no longer destructive and malicious — just mischievous like any other boy. (For example, he stole my right shoe and hid it for two days and got a kick out of that prank).
I'm also blessed with how Ari will climb into my lap and cry when he is hurt, like when he broke his collar bone. I'm blessed when he leans on me during mass when he thinks the homily is too long. I'm blessed by his laugh. I'm blessed by him. Through God's love, I now love the naughtiest kid in L'Asile.