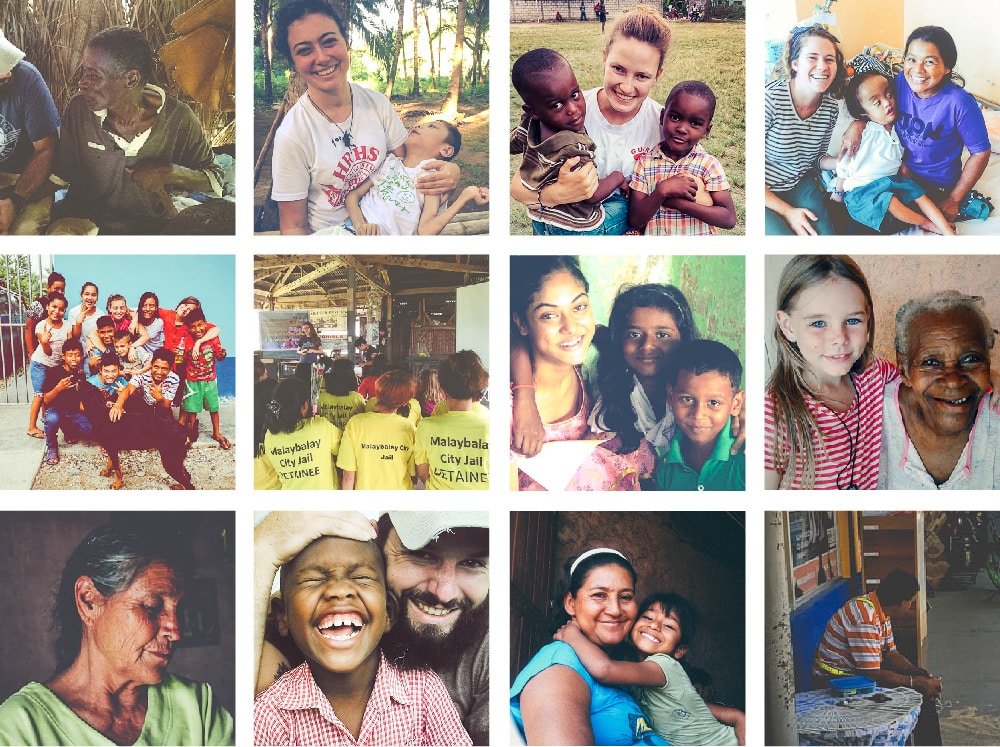 This Sunday, October 22nd, the worldwide Church celebrates World Mission Sunday. In his message for the day, Pope Francis invites us "to reflect anew on the mission at the heart of the Christian faith." FMC is engaged in this mission: to bring Christ to all. We'd like to join in the World Mission Sunday reflection and remind you of some faces and stories to help bring it all to life.
L'Asile, Haiti. With no father figure, Ari was causing trouble. Then a missionary family came into his life. "When he comes over, we bring him into the family and treat him like one of our own kids," says Beaux Davis. Discipline, horseplay, and all. "The Lord has revealed that part of our mission here is to show the people what unconditional love looks like. If we can model unconditional love in our interactions with them, they can begin to see that the Lord also loves unconditionally."
San Hilarion, Peru. "The lost sheep in our area are the drug addicts, occult members, and floozies." The Carmody family reeled some in with American pancakes. "As everyone was enjoying the sweet treats, we honored Javier by sharing what each of us appreciates about him. His hard shell melted and what we saw was the fragile remains of a little boy who had experienced a lot of pain and hardship. We pray that he'll continue coming around so that he can experience the love that Jesus has for him."
Malaybalay, Philippines. Missionaries have to be creative – like following Christ's commandment to visit Him in prison by having a "spa day" for 22 female prisoners on Mother's Day. Hugs, roses, and cards made by all the missionary kids. Three hairstylists and six manicurists made it a real girl's day. "The women in the Malaybalay City Jail are precious in the sight of the Lord, but not necessarily in the eyes of the world or their families. We hoped to shine light into the dark places in their hearts and memories, to speak truth into their suffering, and to spark hope for the future as well as make them feel special and beautiful this Mother's Day!"
L'Asile, Haiti. Estaban needed help. Showing the love of Christ in this situation was going to be uncomfortable. "Then we got to the laboratory. They needed to run some tests to find the cause of his pain and nausea. All they needed was blood and urine. Now imagine the difficulty a blind, paralyzed man might have filling up a cup to 'this line' when he can't see or use his left hand. In the States, you would assume the nursing staff would help out. But this is not America: we are at a mission hospital in Haiti. The nursing staff didn't want to do it, which meant I had to. And to make matters a little bit more interesting, there was no private bathroom to go to. We were directed to the side of the building to get the urine sample. Love is uncomfortable."
Camiguin, Philippines. The mission of the Church confronts sadness. You show love to a young boy like Louie who dies at the age of 15. You are sad and grateful. You remember the birthday party you threw for him: his 14th birthday and first party.
These are some of the faces and stories of the mission field. We encourage you to find your own. All Christians, by virtue of their baptism, are missionaries. It is not a question of if you will be involved, but how. Be a mission partner. Become an FMC missionary. Go on a mission trip. On this World Mission Sunday, support missions.
Comments are closed