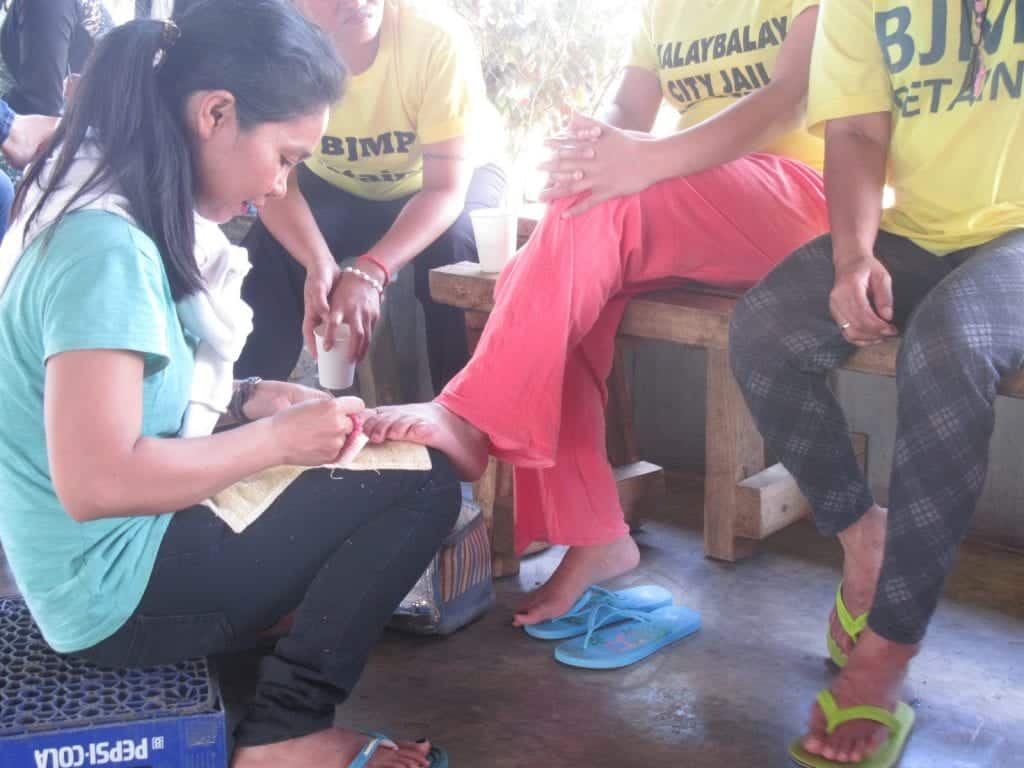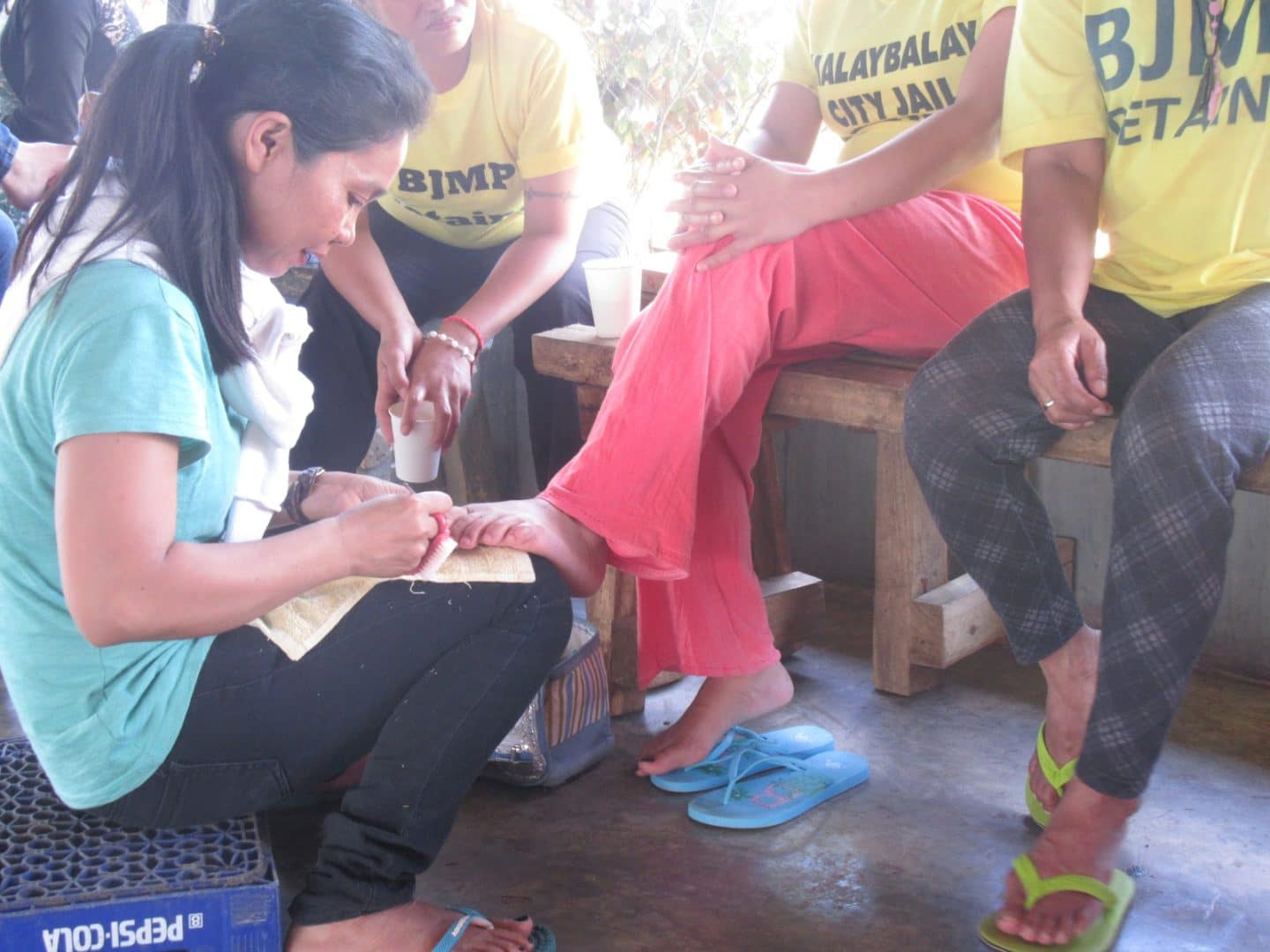 The Moms that Mother's Day Forgot
A belated Happy Mother's Day to all you moms!
This year, Sammy and the kids made my day extra special with flowers, cards, a special breakfast, and even a original song that they wrote just for me!
Mothers are the ones who help us tie our shoes
Who wash the dishes we use
But the best part is she loves us
Mothers are the ones who help us dry our tears
Who chase away our fears
But the best part is she loves us
Mother's Day's the day
Mother's Day's the day
Mother's Day's the day
We celebrate our moms
Great, right?! Sooo great.
All moms deserve to feel as special and loved on Mother's Day as I did, but as I was counting my own blessings I knew that that just isn't the case. Mother's Day can be hard, lonely, sad, or disappointing for lots of moms and women who desire to become moms. Motherhood in all its forms and tenses — the day to day living of it, or the loss of it, or the yearning for it — involves so much vulnerability. It exposes our very core to so much hope and often, so much pain. I think it must be absolutely the most human experience a woman can open herself up to.
This year we wanted to do something special for a group of women that we knew would be struggling this Mother's Day week. The 22 women in the Malaybalay City Jail are precious in the sight of the Lord, but not necessarily in the eyes of the world or their families.
These are women who carry more regret than most of our imaginations can handle. A string of circumstances or choices, or even one bad decision, and they are locked away for months or years or for the rest of their lives. Many of them have been disowned by their families and will never see them again. Others' families are too poor to ever hope to travel here for a visit. These women miss their children's faces, their childhoods, their milestones, everything. Their children don't have the presence of their mother in their everyday lives, and these women have lost the precious experience of motherhood. How heavy a regret — a feeling of failure — these sisters carry!
We hoped to shine Light into the dark places in their hearts and memories, to speak Truth into their suffering, and to spark Hope for the future as well as make them feel special and beautiful this Mother's Day!
Here are some pictures from our celebration. We aren't allowed to share any photos of their faces for security reasons, but how I wish we could because their smiles were big and their faces radiant!
We greeted them at the gate with hugs, roses, and cards made by all the missionary kids. They were so surprised and many cried happy tears. Then we gathered for a time of praise, prayer, and sharing.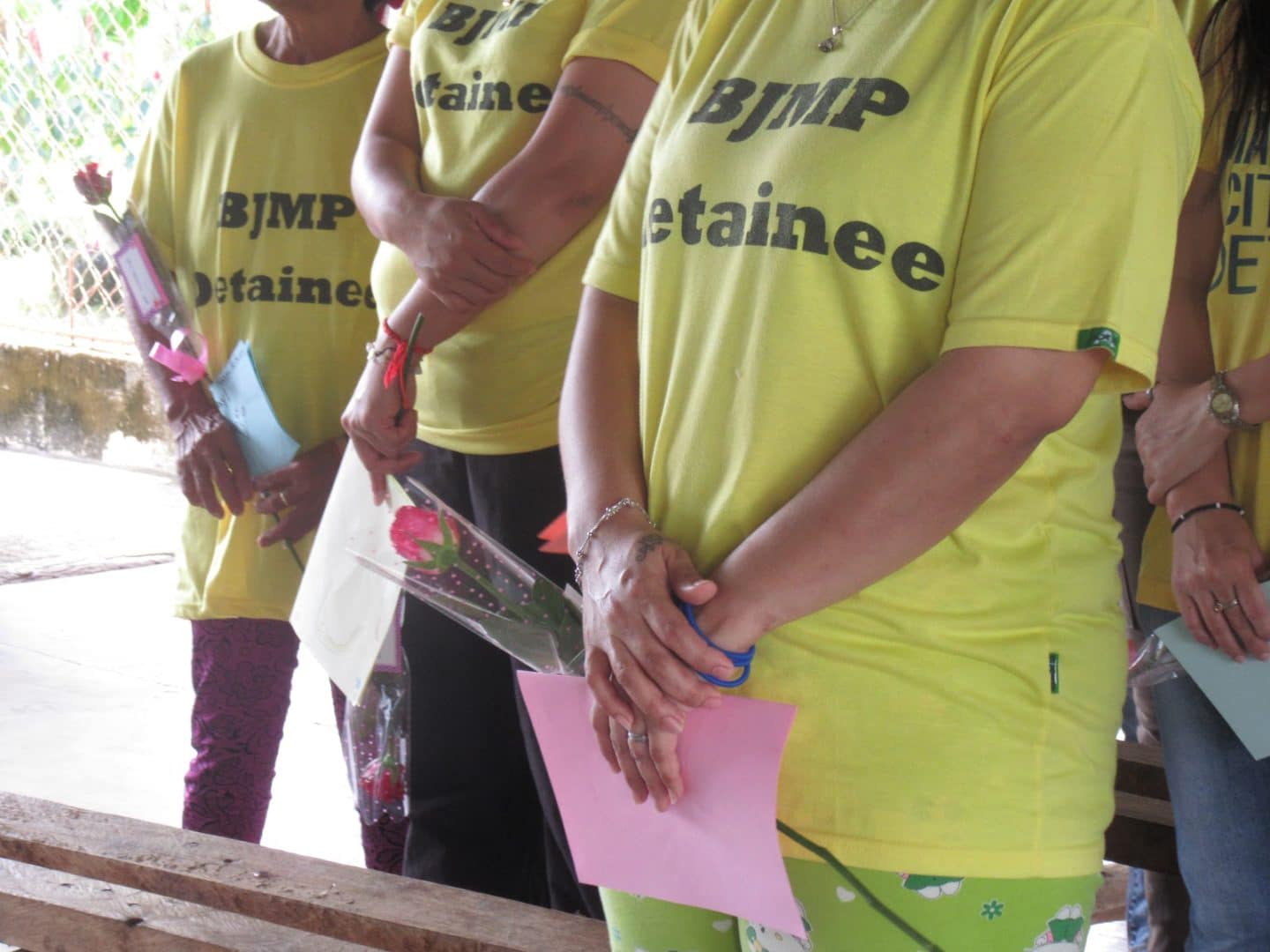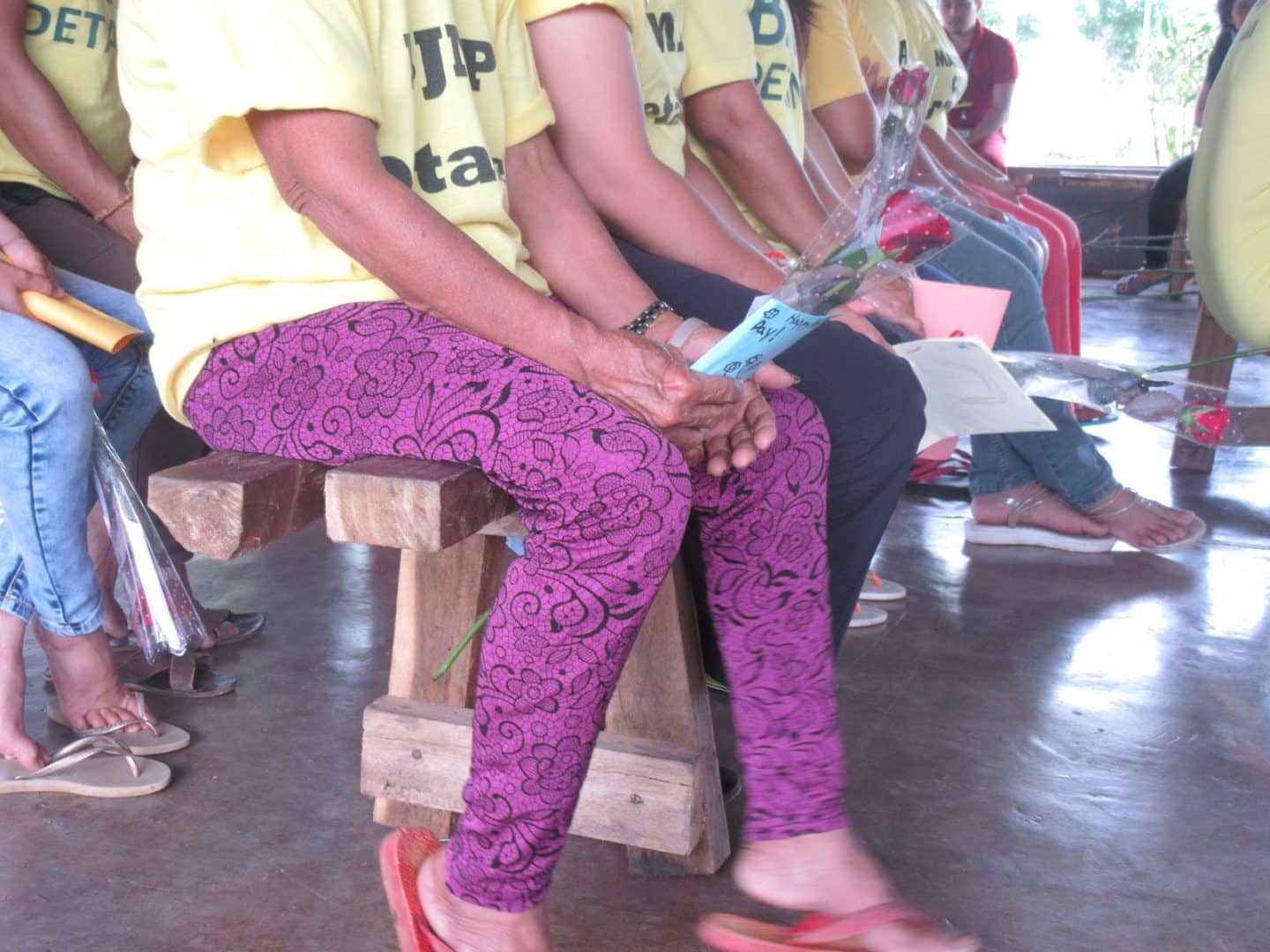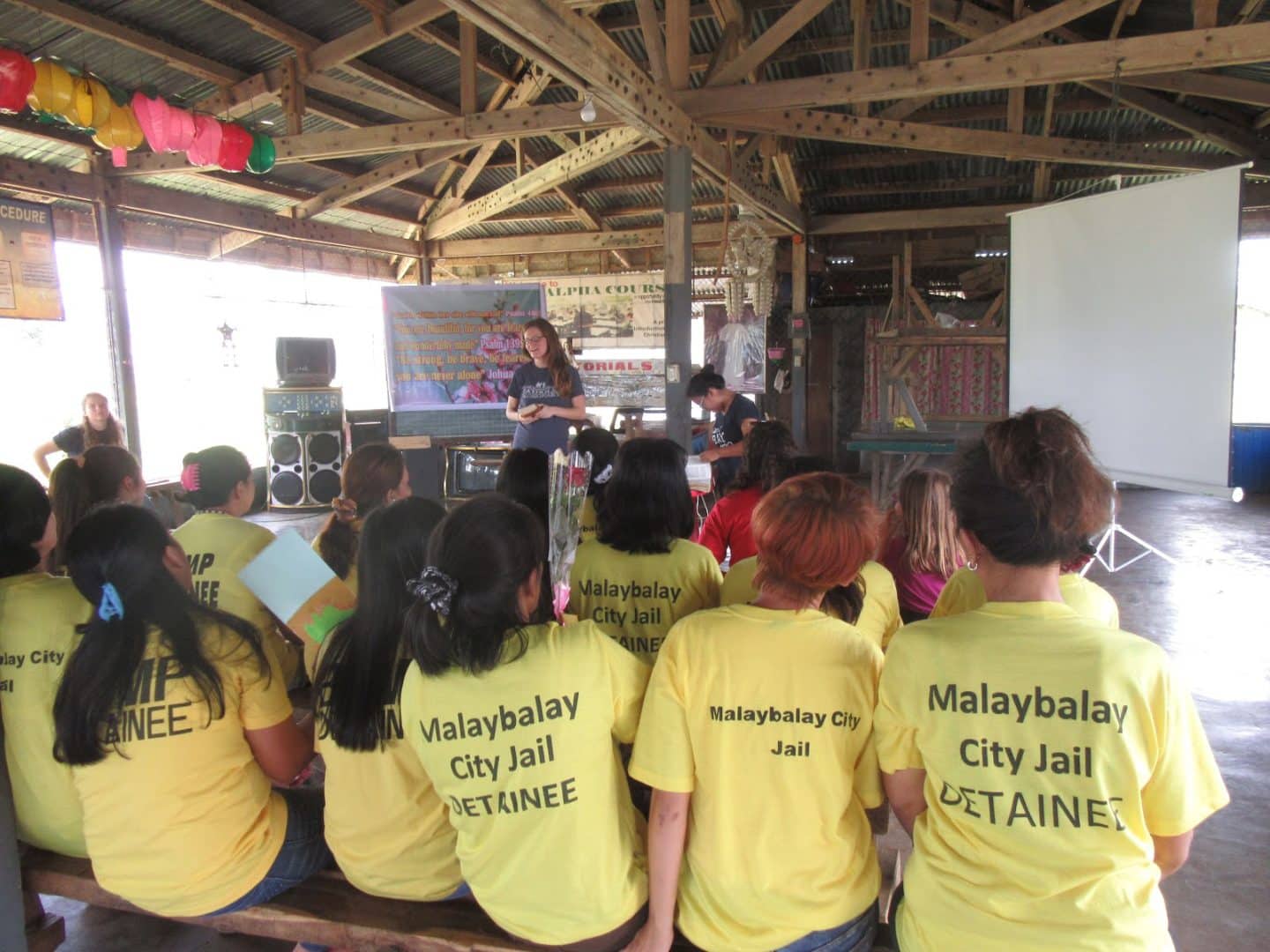 Then the pampering began! We brought three hairstylists from a local salon and six manicurists from Isla Bonita to make it a real girl's day. We served them soft drinks and the ultimate Filipino party food: spaghetti!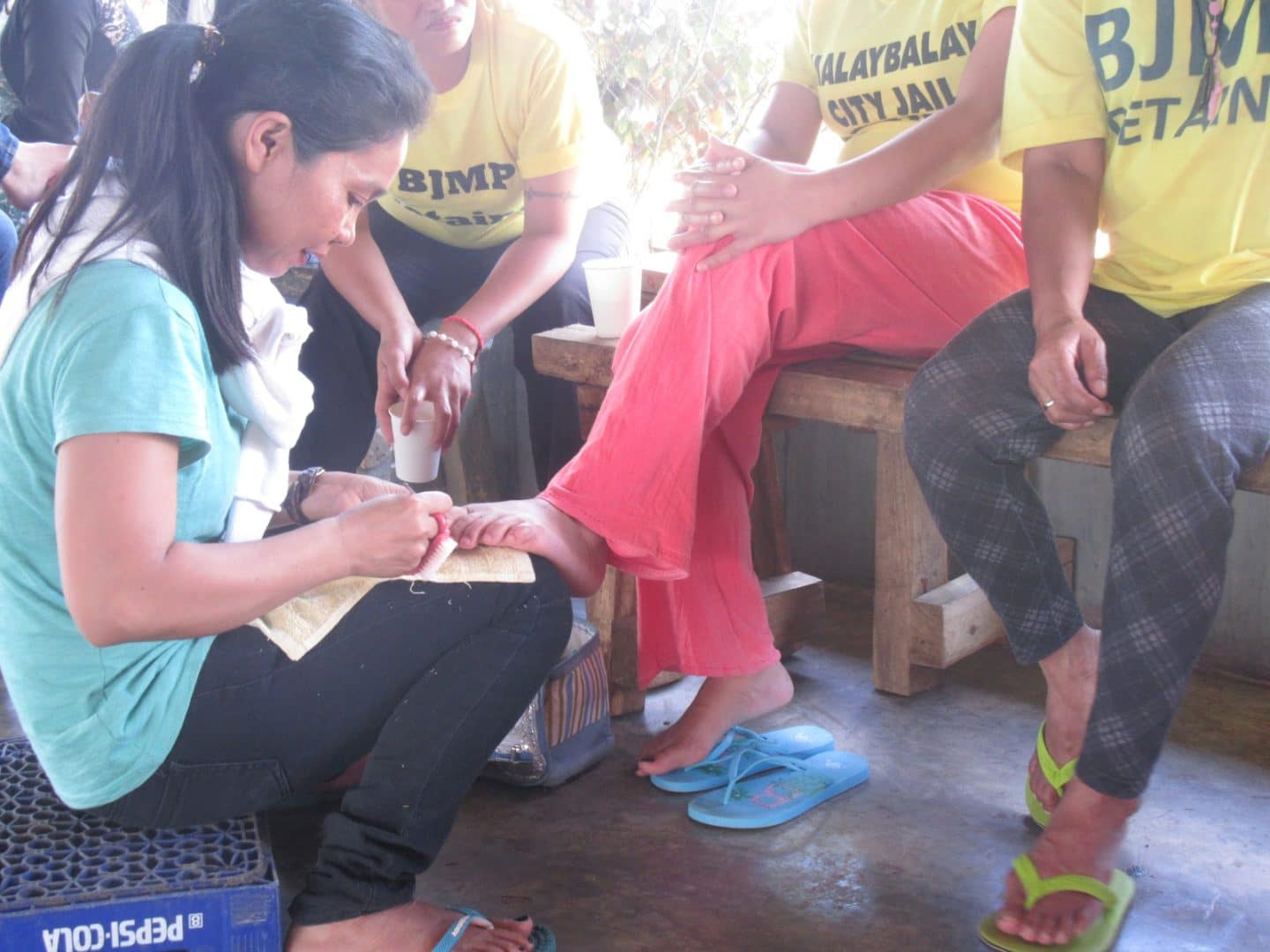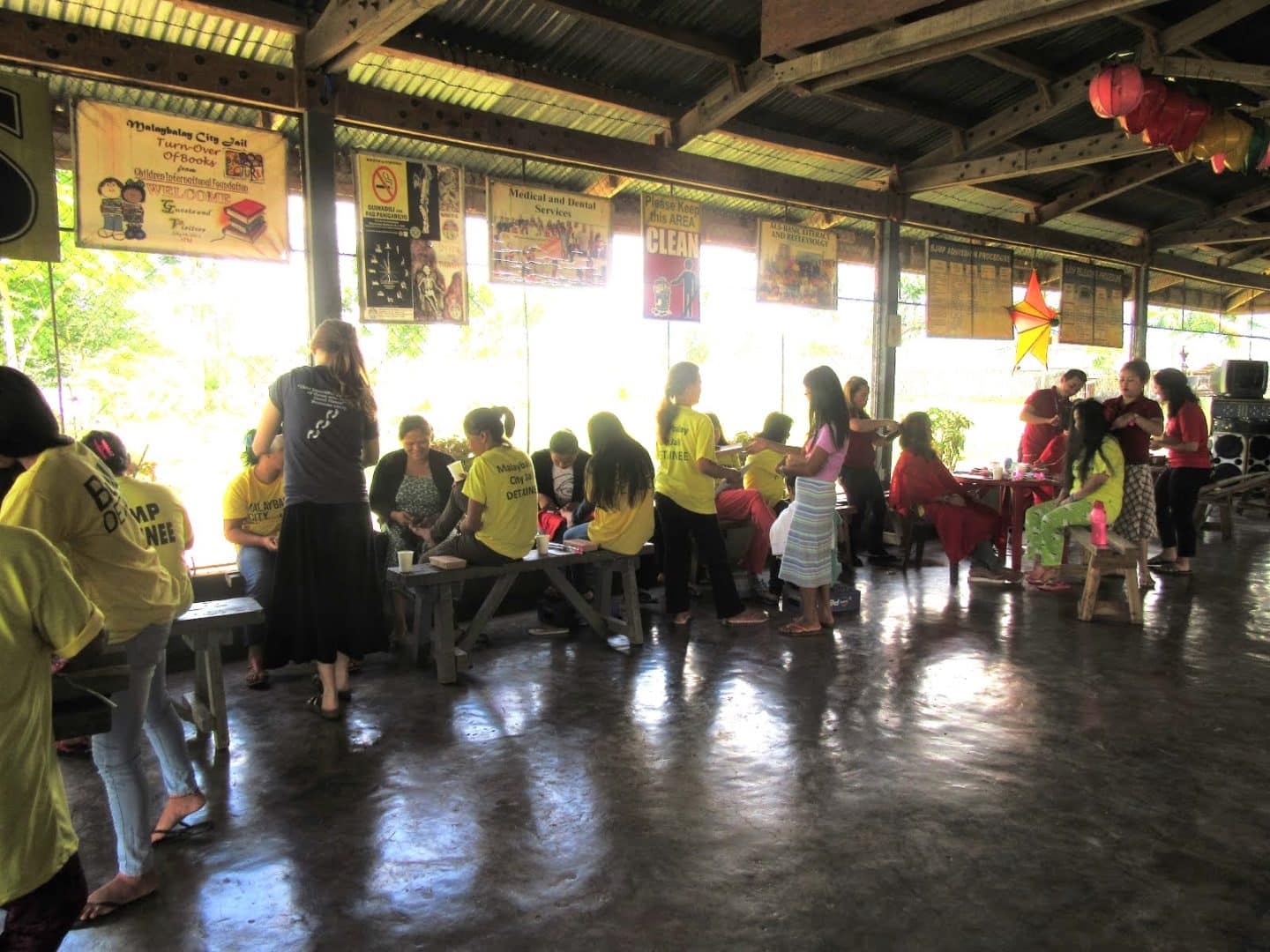 We even brought some live entertainment in the form of this spotlight-loving mishomary! She included my Mother's Day song in her lineup. 🙂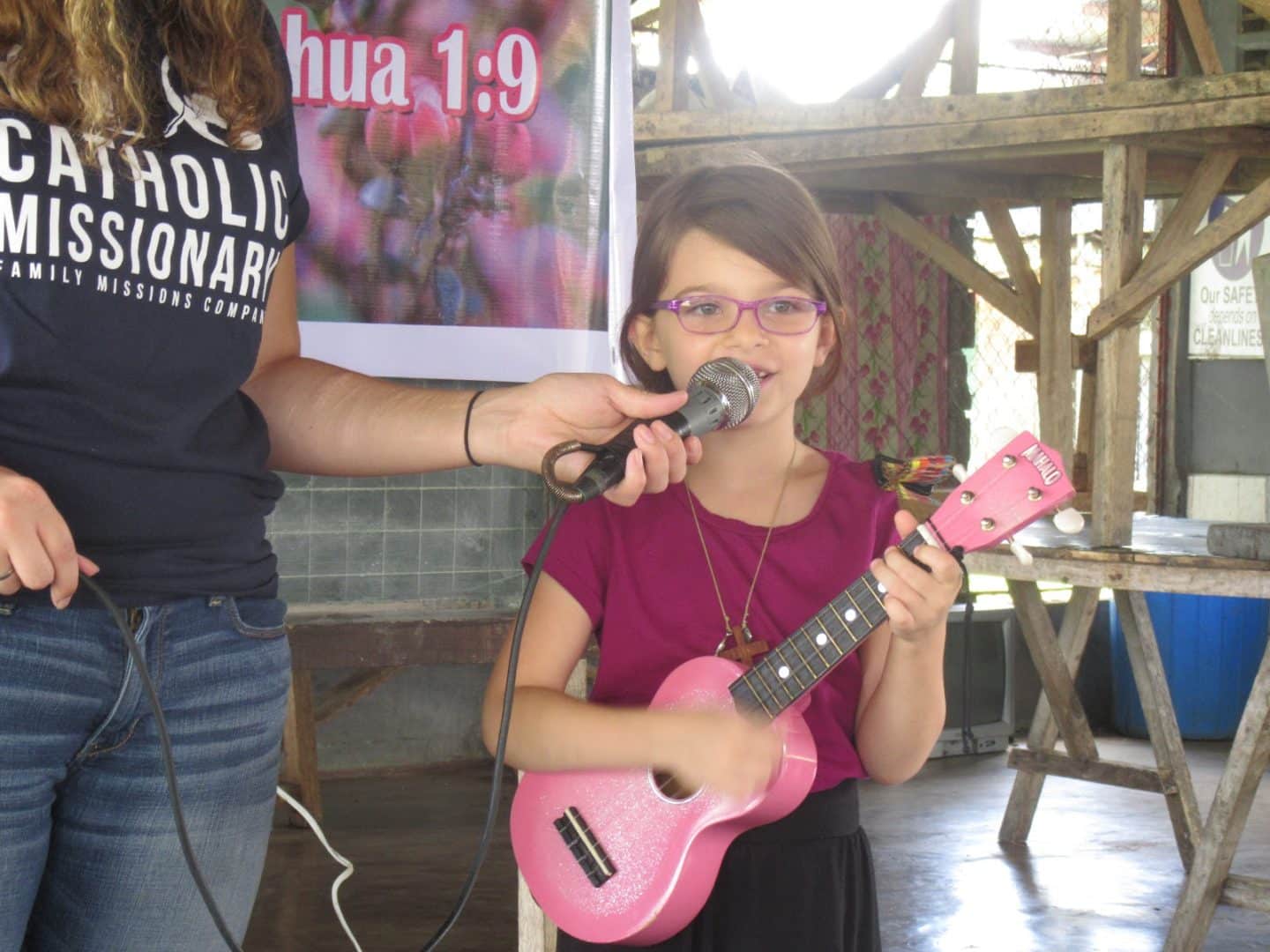 It was an unforgettable day for everyone. I know I'll never forget it! Sitting with them while they got pampered and getting to know them better, then seeing them beam and giggle because they felt pretty, hugging each other and hugging me until they almost picked me up (I'm MUCH taller than any of them!) was so much FUN! I remembered Christ's commandment to love our neighbor, to care for the poor, to visit the imprisoned and I realized in a brand new way that those aren't just some harsh rules and requirements imposed on us by God, but a generous invitation by a loving Father who is so eager for us to have a life FULL of unique, authentic, FUN experiences like the one we had yesterday at the jail. How can I say no to that?! Amen?!
This post is dedicated to two sweet souls who made me into the mom I am today: my grandma, Patricia Dold, who passed away last week, just a few days before Mother's Day; and Perpetua Hope, our baby we lost to miscarriage nearly three years ago. I love you both!