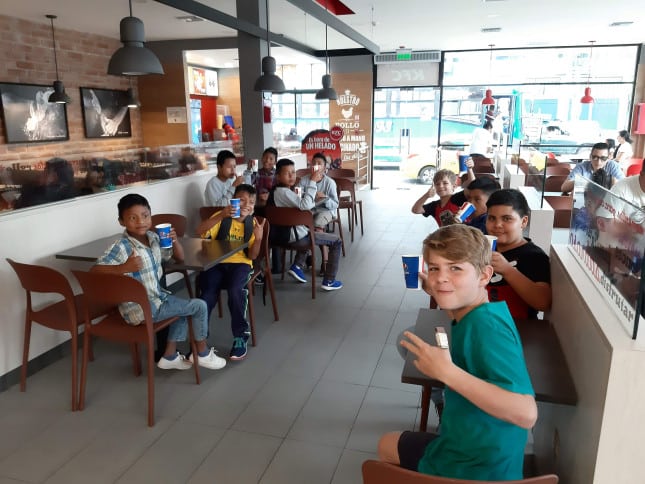 Our Journey to a Place Called "KFC"
"Newness always makes us a bit fearful, because we feel more secure if we have everything under control, if we are the ones who build, program, and plan our lives in accordance with our own ideas, our own comfort, and our own preferences… Yet throughout the history of salvation, whenever God reveals himself, he brings newness – God always brings newness." – Pope Francis
A few weeks ago, I had the opportunity to bring our boys scouting group, "Caballeros de San Jose" or "Knights of Saint Joseph," to the city of Coca, Orellana, about two to three hours west of us. The boys had earned this trip through our program, having traveled to various local communities to celebrate mass with Fr. Giovanny or holy hours with our family. Now it was time for a day of fun. With a population at around 45,000, it would be the largest city the majority of them had ever visited. What I experienced on that day I will never forget and I suspect neither will the boys.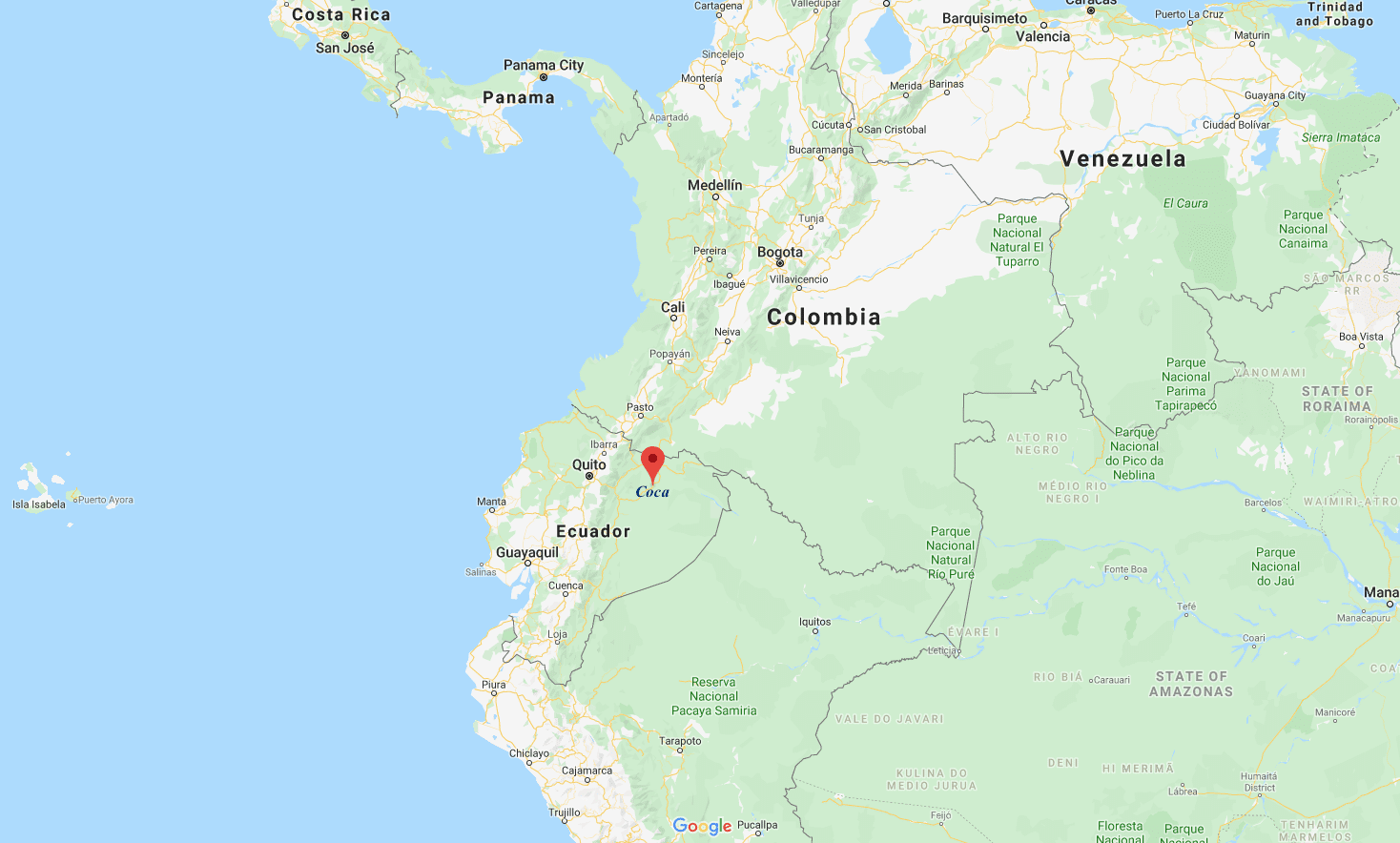 We left around 9 a.m. on Saturday in our van. The majority of the boys are from local indigenous families and it was their first time on a long trip. They were so excited. They all dressed in their church or school clothes even though we were supposed to be going bowling (which they had never heard of before!). Everything was astounding them: "Mira, vacas! Mira, cascada! Mira, loros!" (Look, cows! Look, a waterfall! Look, parrots!) Even common things we saw near Chontapunta seemed to take on new life and mystery.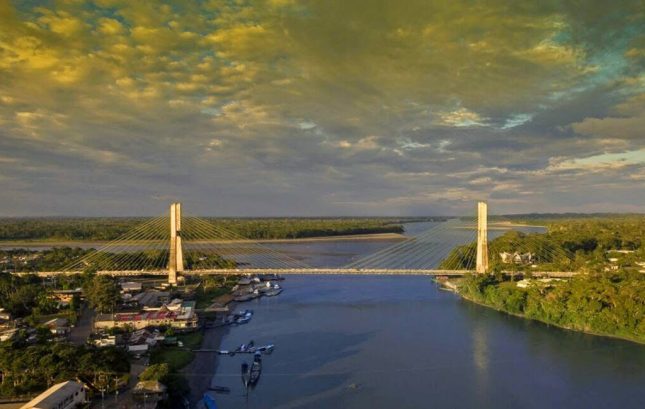 Arriving in Coca, we decided to get lunch. My own sons, Micah and Isaac had told the boys all about a new place in Coca called KFC. Our family had gone there our first time in Coca and we were so blessed, after months of chicken and rice, to eat American fast food. They were dying to return. I asked the other boys where they wanted to eat and nearly unanimously, they selected KFC. As we walked to the restaurant they were skipping in the street like it was Christmas.
When we arrived and went inside the boys started yelling again, drawing everyone's attention; "Mira los luces! Ve pollos grandes! Ve helados!" (Look at the lights! See those giant chickens! See that ice cream!) They were mesmerized and annoying the customers, but I loved it…at first. I asked them to sit down and gave them their drink cups. They looked confused. I said they could go up to the machine on the wall and pick their drinks. They seemed suspicious but followed Micah and he showed them how to do it. They were so surprised when the coke came out of the machine. I couldn't help but laugh. Imagine how they reacted when they discovered you could have refills! One boy didn't understand and had been rationing his soda throughout his meal. When he discovered he could get free refills he ended up drinking six cups.
Some boys had been carrying around pipas (sunflower seeds) in their pockets and were throwing the shells on the floor. I had a hard time explaining that in a restaurant like KFC you can't throw your shells on the ground. When I asked them to throw the seeds in the trash, they looked around in vain. No trash baskets. One kid just held all his trash on his lap until I finally explained that the trashcan was the red square in the wall.
Some slightly tense highlights included the first group of boys going to the restroom. After a few minutes I heard loud screams from across the restaurant. People were staring at the restroom door as if someone was being murdered. I ran over to see if everything was ok. When I opened the door, the boys explained that a machine on the wall blew hot air on one of them and it was so loud. It freaked them out. Subsequently they were putting their hands under the hand dryer and screaming as it turned on. I about died.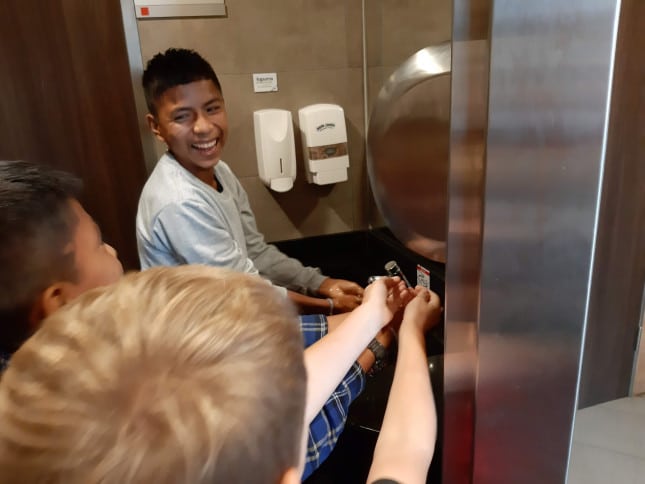 When the food came out, I glanced away from the table for a moment. When I looked down at my food again, there was ketchup all over the table, up the table divider, onto the table next to us, and onto the clothes and cell phone of the people at that table. Within seconds, a tall, angry man was yelling at the boys for getting ketchup on his white shirt. I apologized and told him these boys had never been in a restaurant before and we were very sorry. After he calmed down, I tried to figure out what had happened. Then the mystery was solved: One of the boys, unsure of how to open the ketchup packet, had squeezed his sauce across the room. It literally went over seven feet. He looked so confused. I had to explain how to open the packets.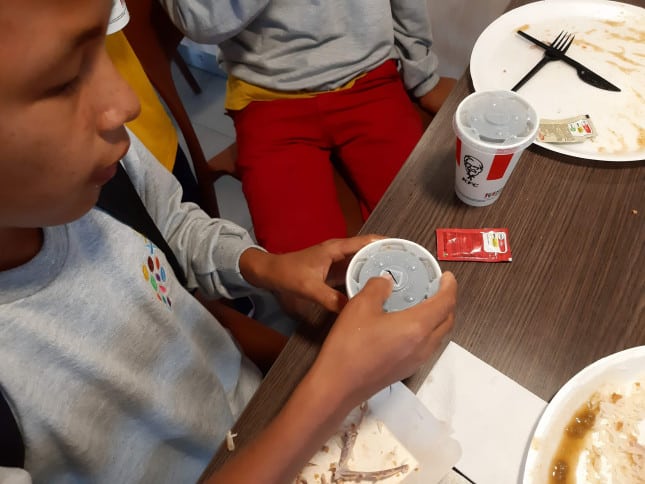 After we ate, we headed over to the bowling alley. It is on the fourth floor of an office building! From 100 yards away, the boys saw something that caused them to yell and jump up and down. "Ve, ve asensor!!" (See, see it, an elevator!!) None of them had ever been on an elevator before. They ran up to it and dared each other to get in. Half the group was open to the idea but half said it was too dangerous. Micah and Isaac tried to help the boys find their courage. Finally, I had an idea: Whoever got into the elevator would get to be in the picture and show their people back home. That did it. They took the photo and got in. As the elevator rose to the fourth floor some of the kids screamed. Half the group chose to take the stairs when we came back down.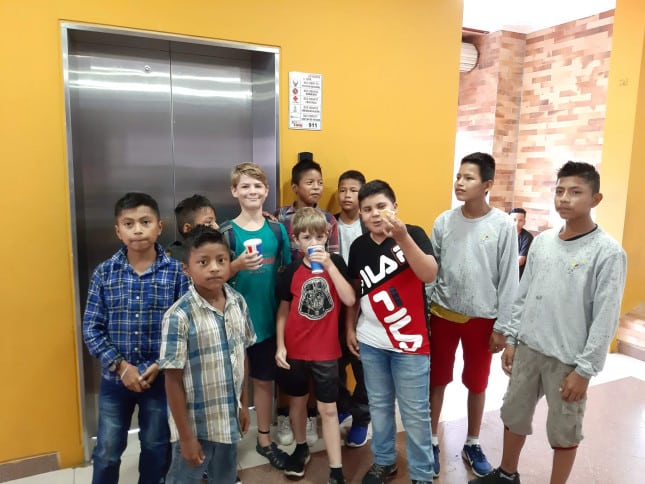 God is so good. A little over a year ago, we tried to start a boys group and no one came except my boys. Little by little, through trials and errors, God has attracted new faces and allowed us to make new friends. Please continue to pray for our ministries here in the jungle of Ecuador. He is allowing us to meet incredible people and introduce them to our loving Savior. Even as I write this a new day is dawning, the neighbors' roosters are crowing, birds are singing His praises. He is ever new.
"Forget the former things; do not dwell on the past. See, I am doing a new thing! Now it springs up; do you not perceive it? I am making a way in the wilderness and streams in the wasteland."
Isaiah 43:18-19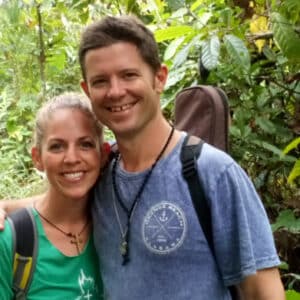 Comments are closed