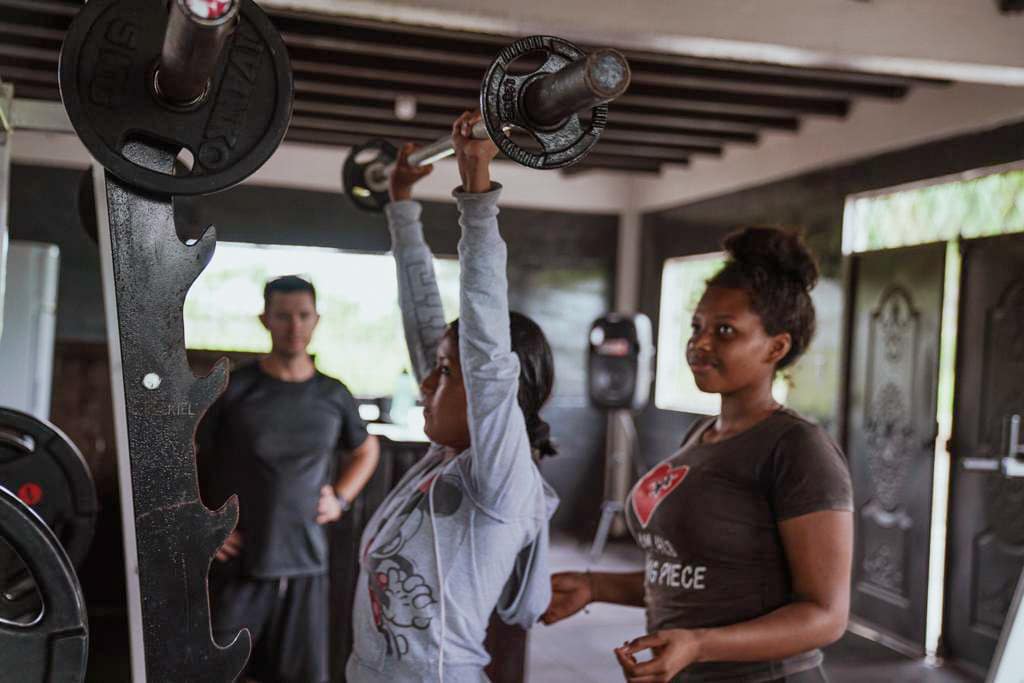 So I Do Not Run Aimlessly
So I do not run aimlessly; I do not box as one beating the air. But I discipline my body and keep it under control, lest after preaching to others I myself should be disqualified.
— 1 Corinthians 9:26-27
God is so good! After nearly two years of construction and fundraising, of sweat and blisters, we have finally completed our Ezekiel Fitness Center in the heart of Chontapunta!  
We recently began inviting our local community to come over and get in shape, both physically and spiritually. The first stage of the project began with our youth cafeteria and faith formation program that feeds both spirit and body. We began feeding 40–50 people Monday through Friday following a weekday faith formation prayer service for youth.  It has been so good to see the kids learn prayers and songs, as well as Bible stories and Catechesis.  
The dream for this project was born during the COVID pandemic when we were stuck in our house with three other single missionaries. We began cooking daily meals together learning about nutrition and the best things to eat to keep our bodies healthy and strong.  This was especially important when we knew so little about the COVID virus.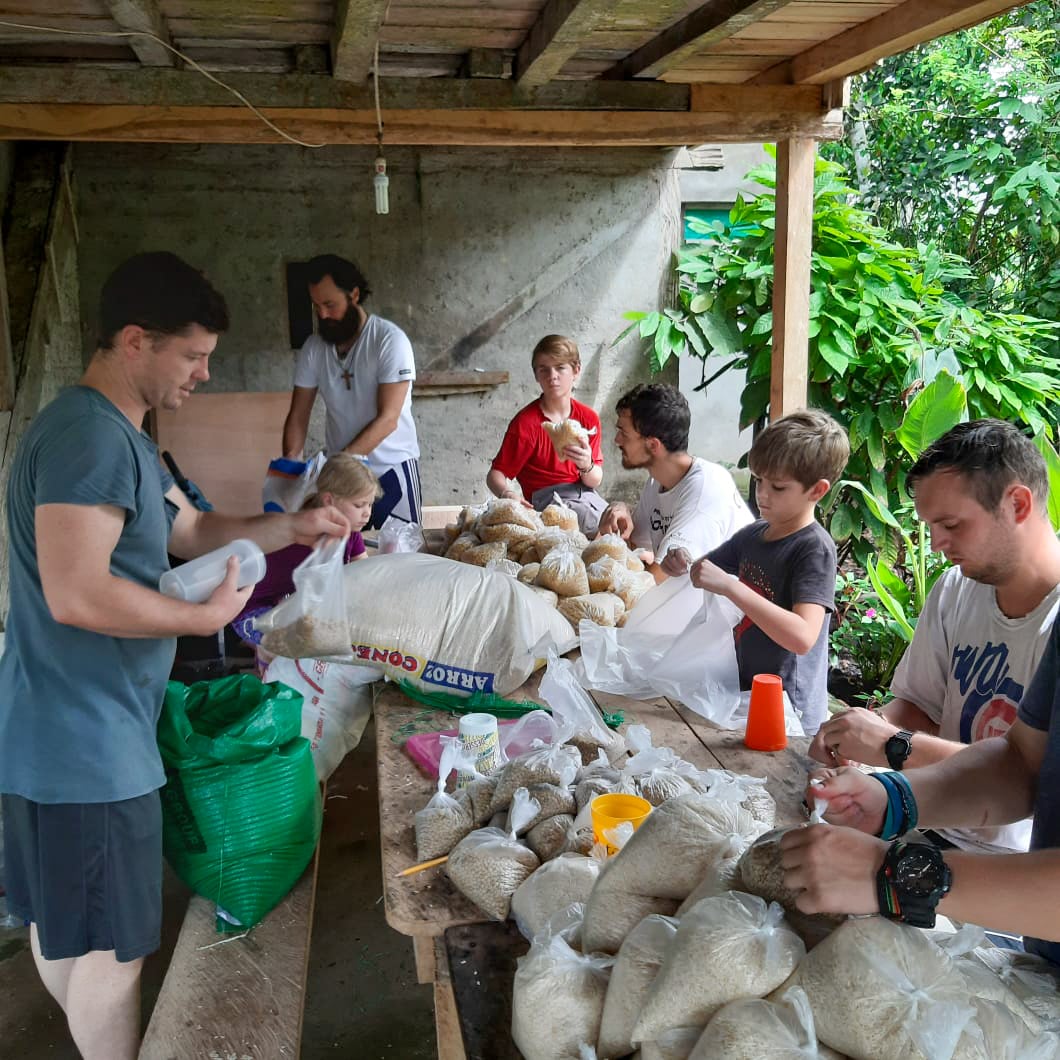 We realized we would be better prepared to resist sickness if we were getting all our needed vitamins. We also began an exercise routine to both keep us occupied and to build up our bodies. We studied Spanish every day while our kids were homeschooling and reading a lot. We had daily prayer time and faith formation, growing together in our love of Jesus and developing our minds to use for His work.  
One day after morning prayer, we began talking of the possibility of offering these insights to our community. We started dreaming up a plan to build a fitness center and a school of faith and art to inspire local kids to live better. Many of the local youth only get one or two meals a day, and these are often just rice, noodles, plantains, or yuca (cassava).  
We were able, with the help of so many of you, to buy a couple of acres of land in town and began construction. It was beautiful seeing so many come together to help us build. I still remember our son Moses, along with DJ and Michael, two of the single guy missionaries, breaking ground with some of the locals.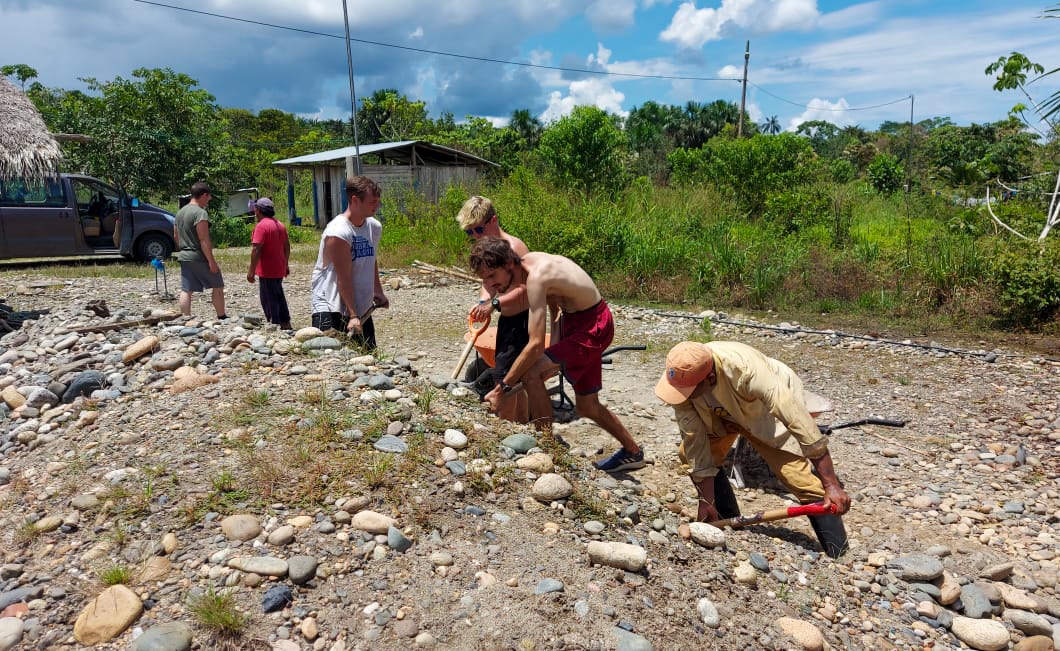 As we built, the project developed into a larger building with two large dorm rooms for groups that visit us to help us in our mission here. We built a house for a family who could live at the site, maintain the grounds, and cook for the soup kitchen. We only lacked the people to help us run the ministries. We began praying as Jesus tells us in Matthew 9:38, "Ask the Lord of the harvest to send out laborers into his harvest." And God was so faithful! 
Last year we were blessed to have two Ecuadorian families join us. We have begun training them and they help with the Ezekiel Project in a variety of ministries. In January, we received our third family who now lives above the gym and helps run the gym and cook for the cafeteria.  
Two weeks ago we hired our gym manager and opened the gym to great acclaim in our town. There is so much excitement because nothing like this has ever been built way out here!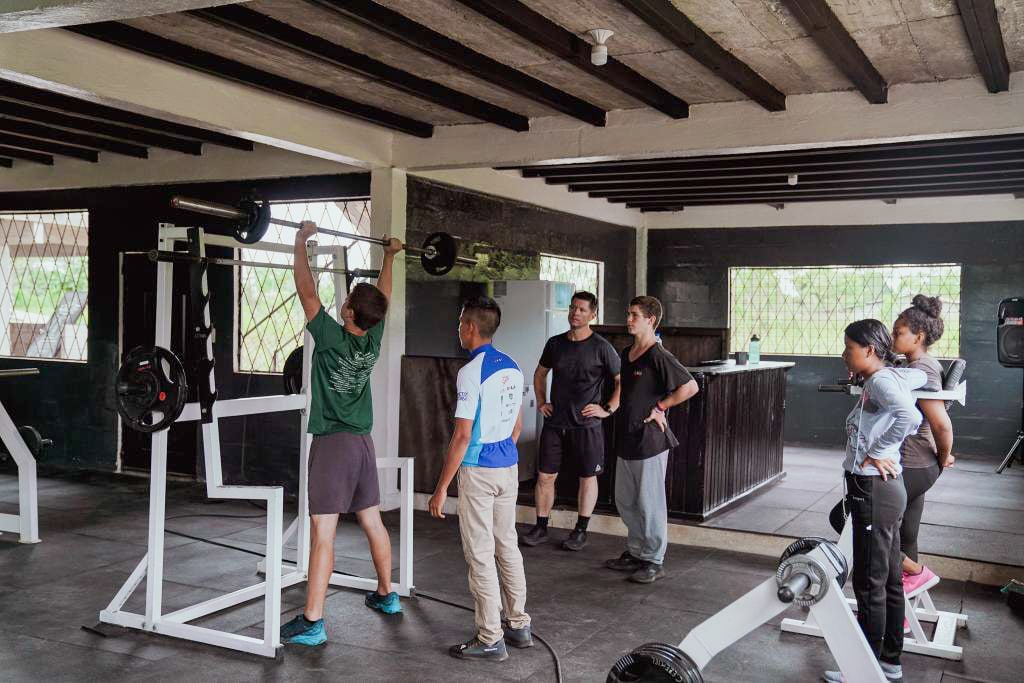 We hope to eventually have a variety of classes, some beginning in September, including English, Kichwa language, art, guitar and piano, faith formation for adults, and nutrition. As we develop the project we hope to include a technology center, a small pharmacy for the poor, and our town's first library. 
The vision is great and sometimes we feel its weight. We have heard the voice of our Lord and are following with all our strength.
I am reminded of the words from the letter to the Hebrews: "Therefore lift your drooping hands and strengthen your weak knees, and make straight paths for your feet, so that what is lame may not be put out of joint but rather be healed." (Hebrews 12:12-13).  
God is doing so much in Chontapunta!  Please consider giving to this wonderful ministry, and most of all please pray for us!