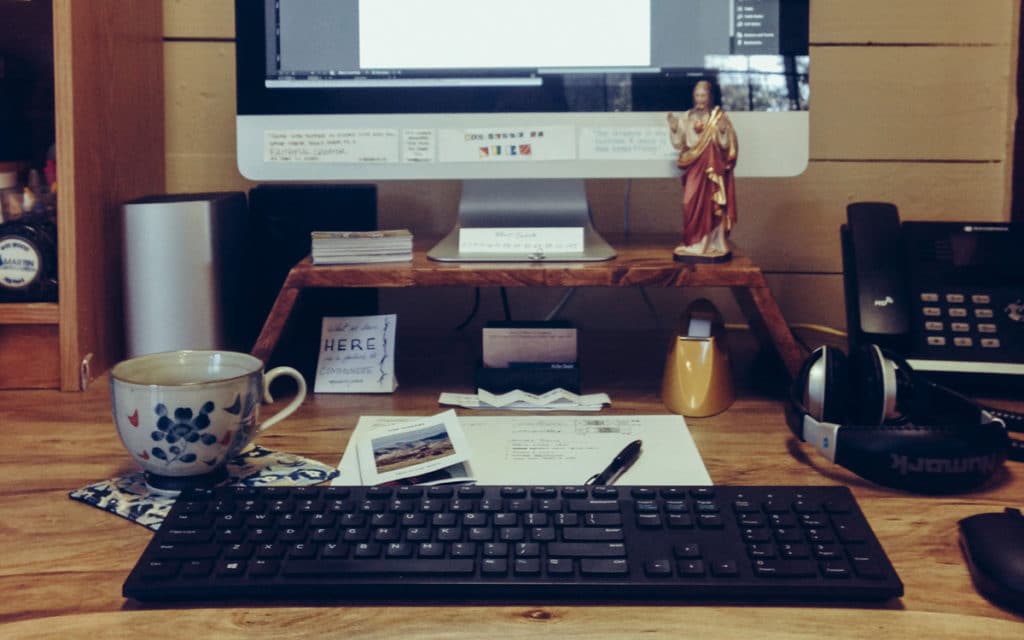 What Do Loans Have to Do With It?
A few months ago, the Lord rocked my world with an epiphany while I was pouring my cereal. I was simultaneously praising the Lord and celebrating options presented to us through a HUGE miracle of generosity while also thinking about my seemingly impossible student loan balance. In the first matter, the Lord accomplished a huge financial miracle in giving us options, but at the same time I was doubting him regarding my student loans. 
The Lord then called to mind that, just the day before, Matt told me of a few more missionaries who shared with him how they discovered FMC through a Google search. These aren't the first to share that, I can't keep track of how many people were started on their journey to become missionaries by finding our website — it's more than a few. For the past seven years, before "retiring" from office life to have my son in March 2019, keeping this website afloat and making sure FMC looked like a "legit" organization online was my job. What do my student loans have to do with that? Because I sure didn't go to school for Marketing or Web Development, I first studied Art History & then received a degree in Interior Design. 
I took a circuitous path through college, due to starting at a younger than normal age. Nothing was the right fit at my first university so I left a scholarship at that school to pursue a design degree at the University of Louisiana at Lafayette. This meant starting at square one and lots of loans but it also meant I was engaged in developing the skills I was most fulfilled in using. It also put me in Louisiana, in touch with Family Missions Company, and ultimately led to the Lord's invitation to work as FMC support staff after graduation instead of pursuing a career in interior design. 
As Communications Director for FMC, the Lord used so much that I gained from my course of study at UL: the discipline required in an intensive curriculum, being self-directed and self-taught when necessary, design principles, and even random material skills from specific projects came into use in my service to the organization and the FMC community. I was largely working with a different medium than interior space: web design, print design, architectural renderings, event planning, construction site plans, fundraising, but my education backed me up and enabled me to accomplish much in unfamiliar territory.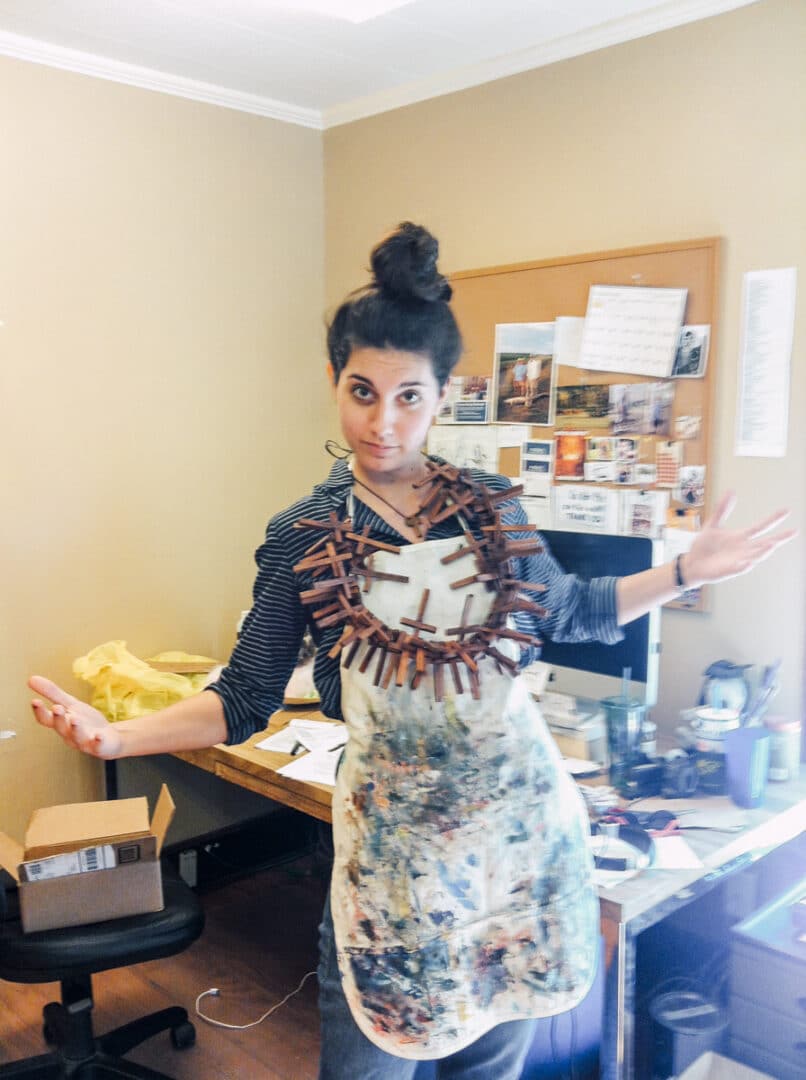 FMC's first Media Coordinator Jonathan Weiss did huge things to build the FMC site and establish an online presence for the organization in his years at FMC. With his departure, I inherited the responsibility, which was A LOT and the stakes were high. By the grace of God and through Jonathan's groundwork, more and more people's first encounters with FMC were coming through this website and online giving was fast becoming the main pipeline for mission partners to financially support their missionaries.
FMC was just starting to grow at historic rates, and everything was run on such a shoestring budget that our cobbled together website was often in crisis and I was the one who needed to fix it. It regularly had me on my knees or face down on my desk begging the Lord for miracles and web-savvy people to come knocking, which sometimes did happen but more often than not the Lord worked a "Google miracle" and led me to the answer of how to "uncrash" the website myself.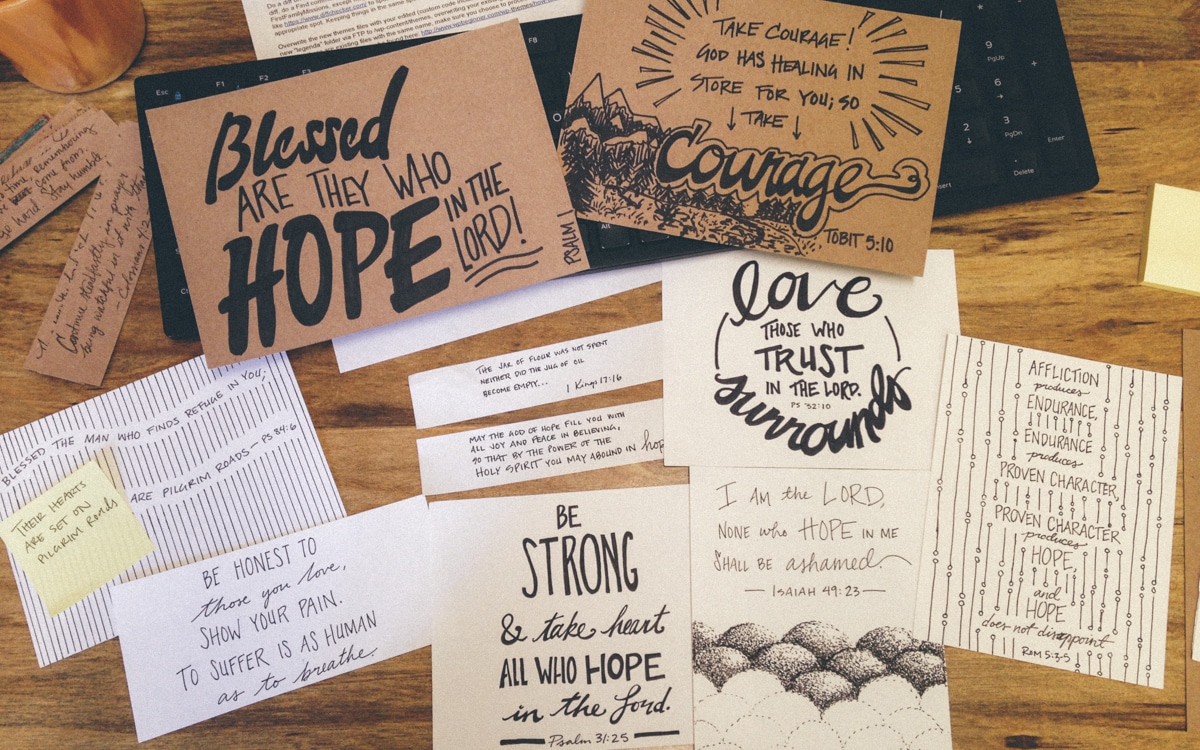 Ok, now what does this $48,583.53 of loan debt have to do with that?
As my cereal hit the bowl on this particular morning, the Lord made clear to me that the dollar amount of my student loans could be considered the cost of introducing a dozen or more people (a low estimate) to FMC through the website I kept alive. Those dozen or so people were then called to become full time missionaries and are now reaching how many people with acts of love that introduce Jesus? And how many of THOSE people befriended by missionaries have had or will have a real, powerful encounter with the Lord that causes conversion in their hearts so that they then get to live EVERY DAY with personal knowledge of His peace and freedom? And how many of those souls can't help but proclaim the goodness of God to OTHERS, sharing His Love with their families and neighbors and enemies, bringing His Light into the darkness of this world? 
With this perspective my friends, the Lord convicted me that $48,583.53 IS WORTH IT! More than that, it's one heck of a deal!! (And so far we've just considered the impact of the people who became full-time missionaries here; we can't even count the impact on and the impact of people who discovered mission trips through this website, or those who were inspired to donate to sustain our missionaries in the field, or the people reading the SERVE magazine, or the thousands inspired by reading this very blog each week!)
Mother Teresa once posed the rhetorical question, "Is it not worth undergoing every possible suffering for the salvation of a single soul?" She was emphatic in teaching her Missionaries of Charity that YES, IT IS. YOU are worth that. The person next to you is worth that. The person who cut you off in traffic or has different political views or different opinions than yours IS WORTH THAT.  
Here, more than a single soul has been reached for less than every possible suffering! For the low, low price of $48,583.53 and a dozen years of school and work and sacrifice, the KINGDOM OF GOD IS IN PROGRESS. Through just ONE part of the job the Lord gave me—sometimes done poorly, even complaining-ly, often winging it, and very often realizing how the Lord played a long game in preparing me for the position—I contributed to the building of the Kingdom of God. I participated in the Great Commission.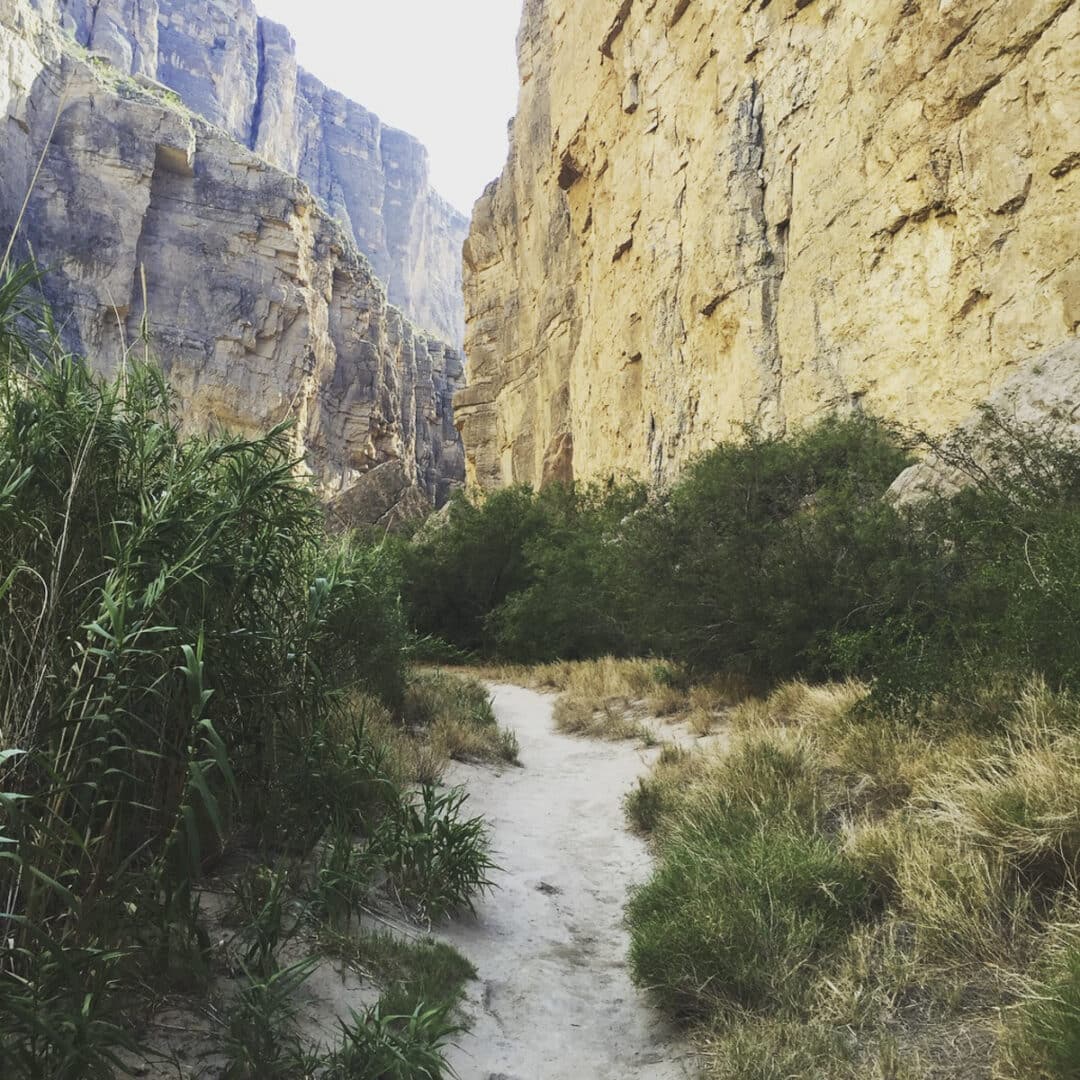 Recognizing this makes me feel GREAT, and that feeling is not just for me! The Lord desires to show you, for your encouragement, how you have contributed to His Kingdom. He wants you to be encouraged and emboldened, confident and excited about your impact, inspired to seek even MORE ways to bring his Saving Love to the people right in front of you, and inspire them to bring it a step farther to the people in front of them, and on and on and on and ON! 
Since stepping down from the position of FMC Communications Director two years ago to stay at home with my newborn son, I have never been busier and yet I have never felt like I was doing so little of importance, especially to the mission of the Church. (Parents: why do we convince ourselves that keeping a little human alive, healthy, and holy isn't "real work"?!) I'm convicted and encouraged by this insight from the Lord to PRAY that, just as He has shown me a glimpse of my impact in the past, He will show me the impact I have for His Kingdom NOW in this role as a stay-at-home mom/missionary, "limited" by naptime and how many diapers we packed and the ever-changing limits of my toddler's patience.
Pray with me:
Lord, show me how I have built your Kingdom. Give me a glimpse of the impact I have had in the past, for my encouragement. Generous Father, show me how I please you now. Remind me of my worth, how you delight simply in my being, in the special creation you made me to be. Remind me of the miracles you worked through the participation of others to call me to Yourself. Show me how you use me now to bring about Your Kingdom here on Earth. Thank you, Jesus. Thank you, Jesus. Thank you, Jesus.
Amen, Alleluia, GLORY!
Unless the Lord works a miracle of Providence (which He can, I've seen it!), my family's choice to live as missionaries means I may be paying on these loans until I am old and gray* (*more gray—all those website crashes and my toddler's furniture climbing abilities have already sprouted some gray hairs).
Until this particular morning, that made me ashamed. I've often been regretful and doubtful of my decisions about my college path, fearful of seeming irresponsible in remaining a missionary, sick at the thought of carrying this debt, even feeling guilty for having a kid/renting a home/taking a vacation/even buying ice cream while the balance remains. 
The Accuser has been nasty about these loans for years. But today I am FREE because IT IS WORTH IT. The people reached through my education/skills/service with FMC are WORTH IT. The people reached by those missionaries are WORTH IT. You are worth it. And on and on and on and on, hallelujah!