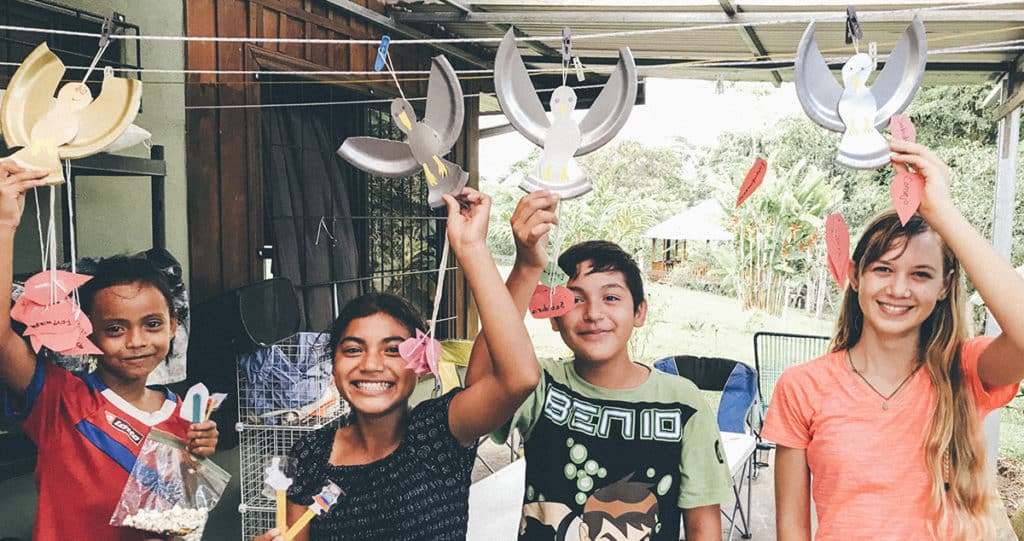 Children As Missionaries
As a mother guiding my children as missionaries, I want to help my children claim ministries of their own. We were called as a family into missions, but not every member of my family feels passionate, excited, or gifted to be in foreign missions. For example, we get a lot of knocks at our door; the extroverts excitedly answer, while the introverts are more hesitant.
My 14-year-old daughter, Gemma, is a very sweet, sincere, loving, and gifted girl. She is also an introvert, a bit shy, and she loves rhythm and predictability. Gemma makes lists of to-dos for herself, and orders out her day. These past two years as a missionary have required so much courage, flexibility, and selflessness from her.
Gemma spends a majority of her free time reading. When we talked to her about forming a ministry, she expressed the desire to have a library. She hoped to give the gift of books to those who don't have access to them, and to spread her love of reading to those who don't even know it is something to be desired. She desires to open a whole new world to those she serves.
While in Peru, Gemma solicited book donations, and was able to gather enough books to start a small library based out of our house. She came up with a plan for inviting the children, teaching them library rules, maintaining a reading atmosphere, and encouraging them to read. It was a joy to see her accomplish her goal and put her vision in motion. In the end, Gemma left her little library with her most dedicated reader and is happy to hear that she continues to read the books and share them with others.
Gemma has not been able to acquire enough books at our current post in Costa Rica; so instead she has offered a craft ministry. Children from our neighborhood come every Wednesday. Gemma usually prepares two crafts making sure one has a religious theme. The idea is to form relationships and teach about Jesus as well.
I have been so proud to see her take on this responsibility, stretch herself in using the language, work with youth of a variety of ages, and love beyond her comfort zone. There have been both unexpected joys as well as many struggles for Gemma as a missionary, but through it all she is growing into a young lady, with virtue and a deep faith in the Lord. Gemma was called along with our family to be a missionary, and she has said yes.