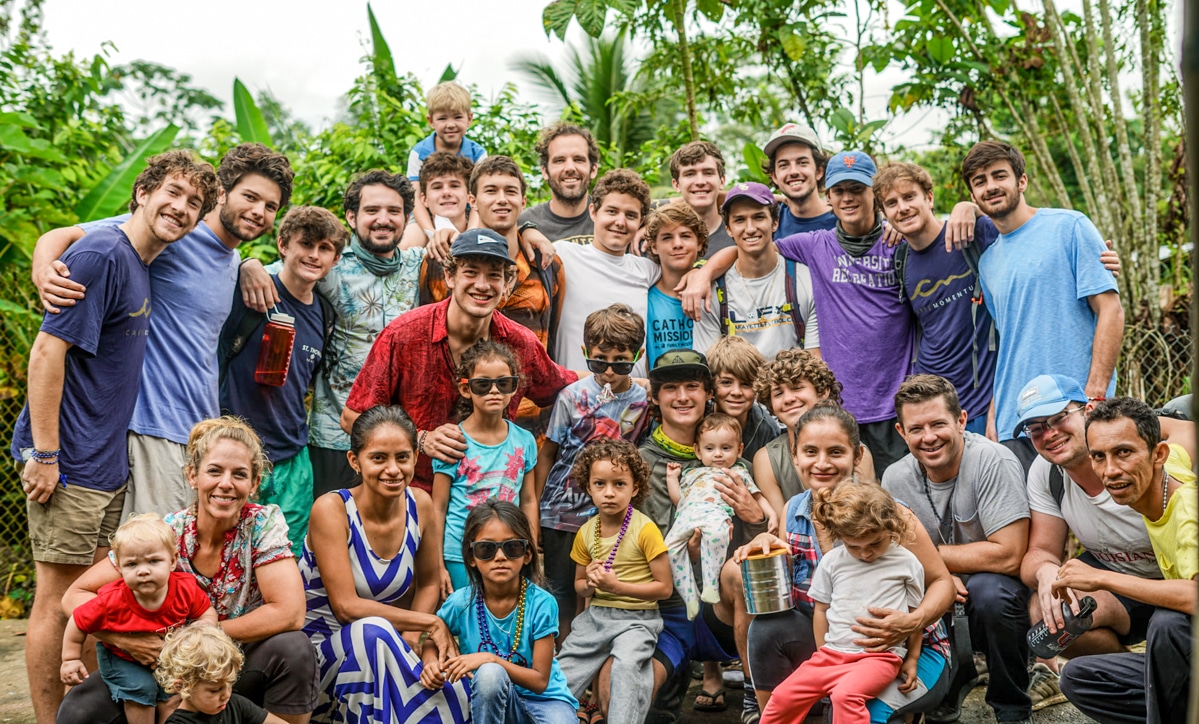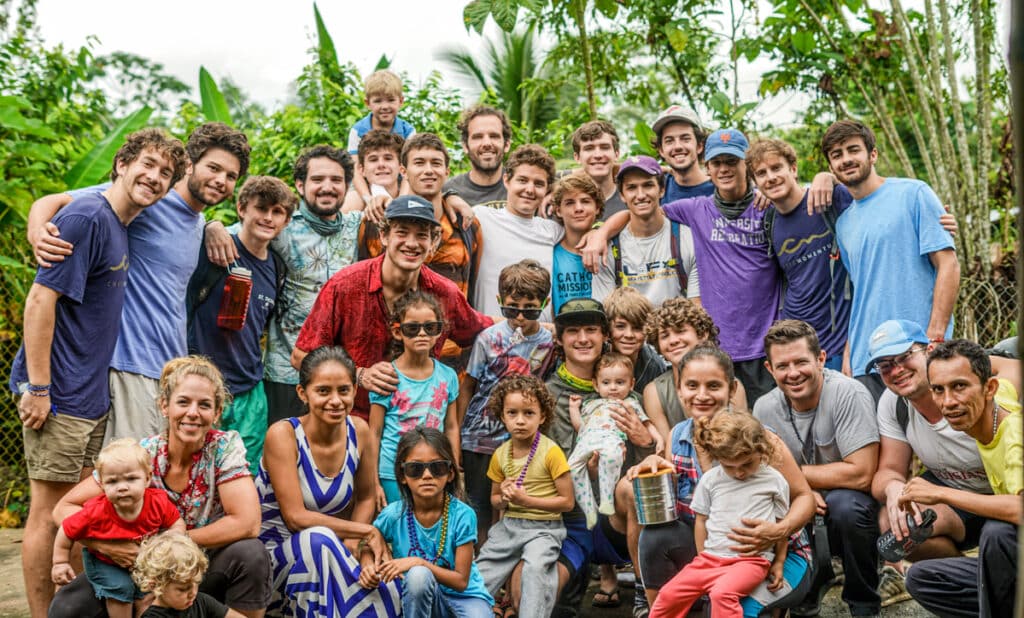 Hospitality: The School of Encounter
Do not neglect to show hospitality to strangers, for thereby some have entertained angels unawares.
– Hebrews 13:2
During our first year in missions, I remember how surprised I was at the way people received us, unannounced, into their homes. They dropped everything they were doing to listen to us, complete strangers, speaking in a mixture of badly enunciated Spanish and failed attempts to communicate with English cognates. Oftentimes our hosts would offer us the last bit of food they had or the only meat in the house. Our hosts took great pains to know us and in their patient efforts to welcome and understand us, I realized that Jesus Himself was drawing near to us, embodied in those humble people.  
Here in Chontapunta, local people often drop in on us, and it frequently disturbs our "peace." Sometimes I don't want to be inconvenienced by these people, much less stop what I am doing to pay them attention, or to interrupt our family plans to entertain them. I honestly have dreaded the very thought of strangers dropping in on us asking for food or asking to "borrow" something indefinitely. Yet, I am constantly brought back to a conversation I had early in my mission life with our founder Mr. Frank. He reminded me that every "chance" meeting we have with another is also an encounter with our Lord.
In the Greek language of the New Testament, the word for hospitality is philoxenia, meaning "love of strangers." We have a sign at the bottom of the stairway in our home that reads, "Oh, there you are." It is a reminder that when we meet strangers, we also meet our Lord "incarnate" in our neighbor. These moments of interruption can become moments of intense closeness with Jesus if we see with the eyes of faith that He Himself is visiting us at that time.
Listen! I am standing and knocking at your door. If you hear my voice and open the door, I will come in and we will eat together. – Revelation 3:20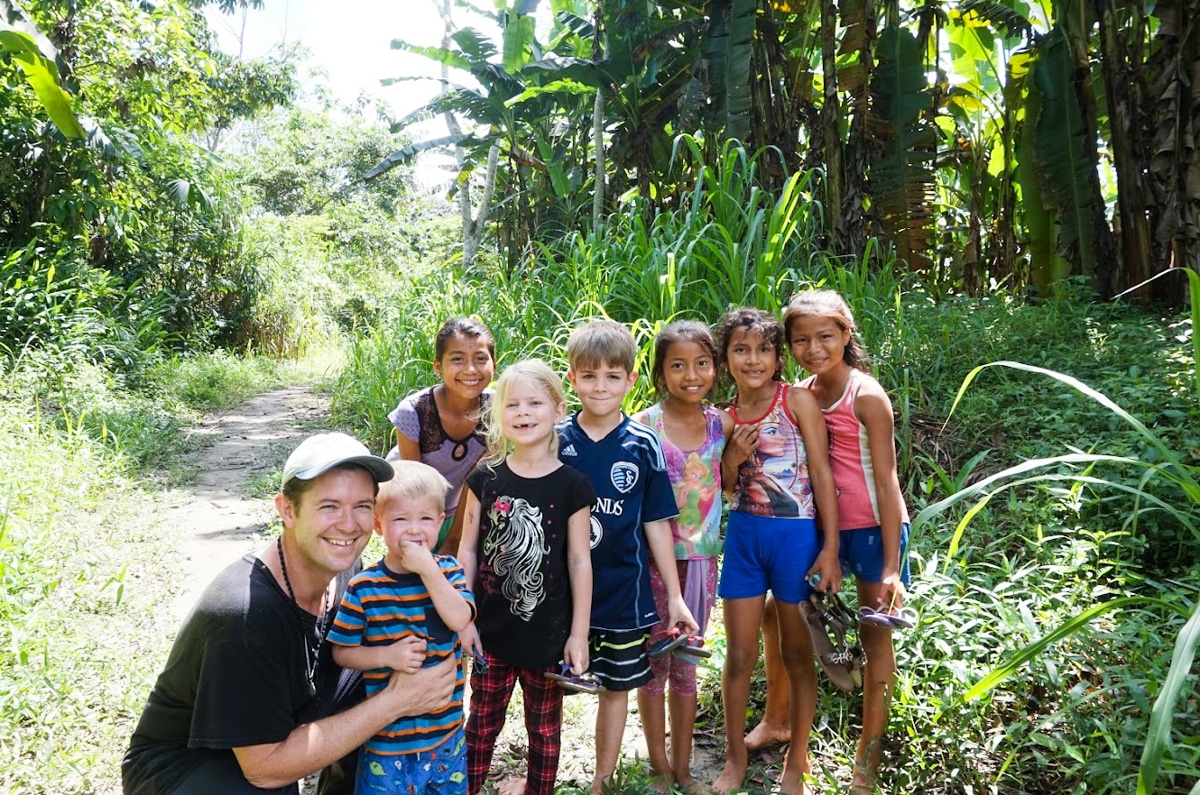 On occasions of hospitality, Jesus enters the encounter as both guest and host. This is particularly interesting to me as a Latin teacher because, in Latin, the root word for hospitality, hospes, carries the meaning of both guest and host. I am constantly reminded that we present Jesus to others as either guest or host and He always is on the other side of this meeting revealing Himself to us in the "other."  
In one of our local tribal languages, Kichwa, the word for a stranger is "chikan" meaning "separated." The meaning becomes especially relevant when we consider that the Church is asking all of us missionary-disciples to build "bridges that foster a culture of encounter." (See Pope Francis' Message for World Day of Migrants and Refugees, 9/27/2021.) These bridges are moments which join together separated persons and unite them in a single profound act of generous love. Hosts receive Jesus into their homes and are given opportunities to generously respond to the needs of those they meet, needs that are also those of Jesus Himself in that moment. (Matthew 25:35) Guests also can experience the love of God as caretaker, realizing that Jesus Himself treasures them and provides for them through their host. (James 1:17)
Showing and receiving hospitality has helped me realize that "every person is worthy of my giving." With eyes of generous faith and fearless love I can embrace those moments realizing they are "privileged places of encounter, where the miracle of an ever wider 'we' can come about." (Pope Francis, Message for WDMR.)
I know that in the stranger on the street or at the door it is always also Jesus who knocks on the door of my heart. His words even now echo inside me: "Today if you hear my voice, harden not your heart." (Psalm 95:7)