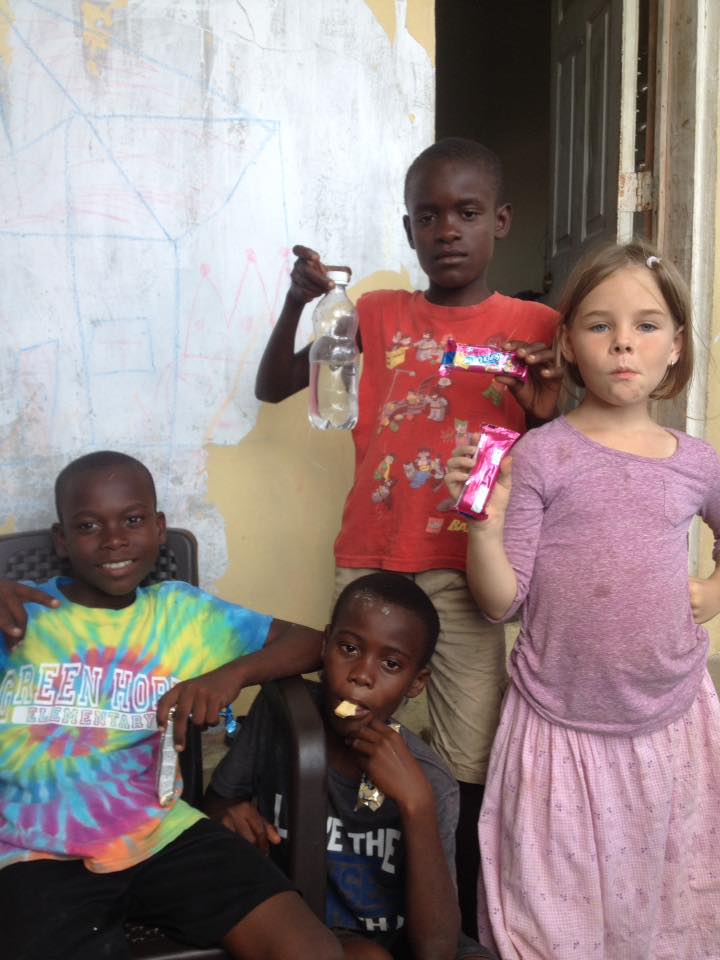 Ti Misyone Yo – Little Missionaries
The Lord has been speaking loudly and clearly to me and Beaux these last few weeks about exactly what ministry he wants us to dive into here in L'Asile, and we are excited to share it with you!
The first few months at a new mission post are spent learning the language, learning the town, getting settled in, figuring out where to buy water and where to get dinner. After the first three months, we had a family retreat (three days of intense prayer) asking the Lord to show us what ministries he wanted us to start. And we have our answer.
Every day we have five to eight children who come to play at our house. Some of them are kids we've met in the plaza, some are friends of our mission partners, the Quinns, some are siblings and friends of the kids who know us. We have been feeding them lunch and hanging out with them, and they have been helping us learn Creole and learn all the little customs of a new country. And this is where the Lord wants us to begin.
We are starting a program called Ti Misyone Yo, which means "Little Missionaries" in Creole. Our mission is to teach them about who God is and why He loves them, to teach them how to serve their community, and to teach them the dignity of work.
We will be working with them most days of the week, because we figure since they are already here we might as well be doing something with them! Our afternoons from 1pm-5pm will be spent with these kids, and we have a lot of fun things planned.
We are going to be doing work projects with them, as part of our program to teach them the value and dignity of work, which is a huge problem in Haiti. Hard working adults are few and far between, so we hope to change these children now so they will grow up to be hard working adults. We are planning to build a chicken coop with them; then they will raise their own chickens and they can either eat their eggs or sell them. We plan to plant a garden with them, and they will tend to it themselves and learn how to garden. We have a lot of little work projects to get done around the town as well.
As missionaries we spend a lot of time on home visits, visiting the sick and home bound and bringing them friendship, dignity, and the Gospel. We want to bring these kids into this ministry with us, and take them on a home visit with us each week. We met an amazing man last week named Benoit that we are going to take the children to visit, and there are also a few centenarians who live here in town that we are going to visit.
Every Thursday afternoon, we are going to take all the kids to Eucharistic Adoration. We want them to see and experience Jesus first-hand. None of these kids have received their First Communion, so with the permission of our priest we are going to be preparing them all for that and Confirmation this next Easter, and for some of them, their Baptism as well.
The last little piece of this program is to bring in the parents and caregivers of these kids. Although I would love to adopt them all and call them my own, they already have families. In Haiti though, the family is in crisis, far worse than the situation in the United States. Of all the parents I know personally, only one couple is married. Of all the kids who come to our house, half of them don't live with their parents. So our goal is to bring them into our ministry and to evangelize them as well. We are going to start by inviting them all over to dinner once a month, and then we are hoping to start a Bible study with them.
Our goal in working with the children this way and bringing in their families is to create a community of intentional disciples following after Jesus. We want to create a core group of disciples who will evangelize the rest of the town. Then our work here will be done and we can move to another town and do the same thing! As missionaries, we want to work ourselves out of a job.
We still have other ministries alongside this one as well: we go on home visits on Tuesdays; I teach a catechism class at the church on Saturdays; and we have a very active door ministry, where people come to our home asking for help and for prayers. But right now, this will be where we put the majority of our efforts.
Please be praying for this ministry! Be praying that the Lord opens up the hearts of the children. Be praying that the parents will be willing to come over for dinner and would be interested in starting a Bible study. Be praying for Beaux and I as we are still learning Creole! Please also pray about supporting this ministry. We need recurrent monthly donations totaling $100 a month to feed the eight kids we feed now. As we add more children, we will need more money to feed them. We will also need funds to complete all of these work projects. If you feel the Lord asking you to support this ministry, please go to davisfamily.familymissionscompany.com and write "Ti Misyone Yo" (or simply "kids ministry") in the comment section.
This is a huge undertaking, but over and over again the Lord has shown us that this is HIS plan. He just needs us to do the work! So, here we are Lord! Do with us as you will.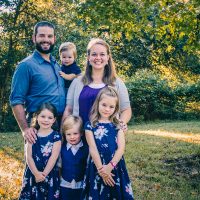 Comments are closed