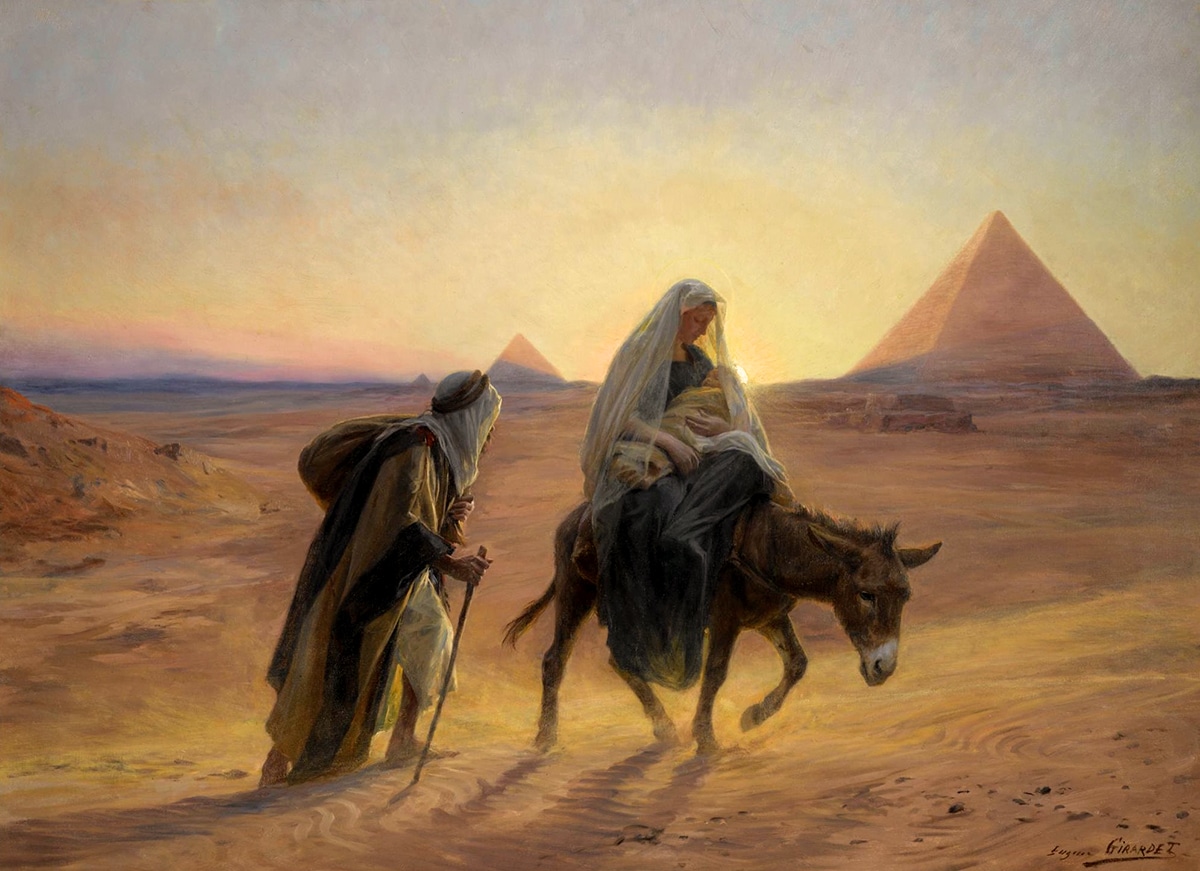 A Venezuelan Nativity Scene
"And he rose and took the child and his mother by night and departed…"
Matthew 2:14
Last week was a challenging one for our family. We finally finished all the appointments we had in order to get our permanent visas here in Ecuador. I was excited but tired. We had to say goodbye to our oldest son, Moses who is now in the US preparing to take the ACT and work a little before starting college.
We arrived at our house on Sunday evening and our landlord was cutting down trees and plants throughout the property. He did not even ask us. Two weeks ago, he told us we would have to leave this house and then a week later he changed his mind! These vicissitudes left us a little worn out emotionally to say the least.
Monday night we learned that the woman and little girl we took in a year or so ago would need us to testify before a judge on behalf of her character. We opened our home to her and her 7-year-old daughter who had been abused by a local teacher. Wednesday, after testifying, we headed back home driving through the jungle.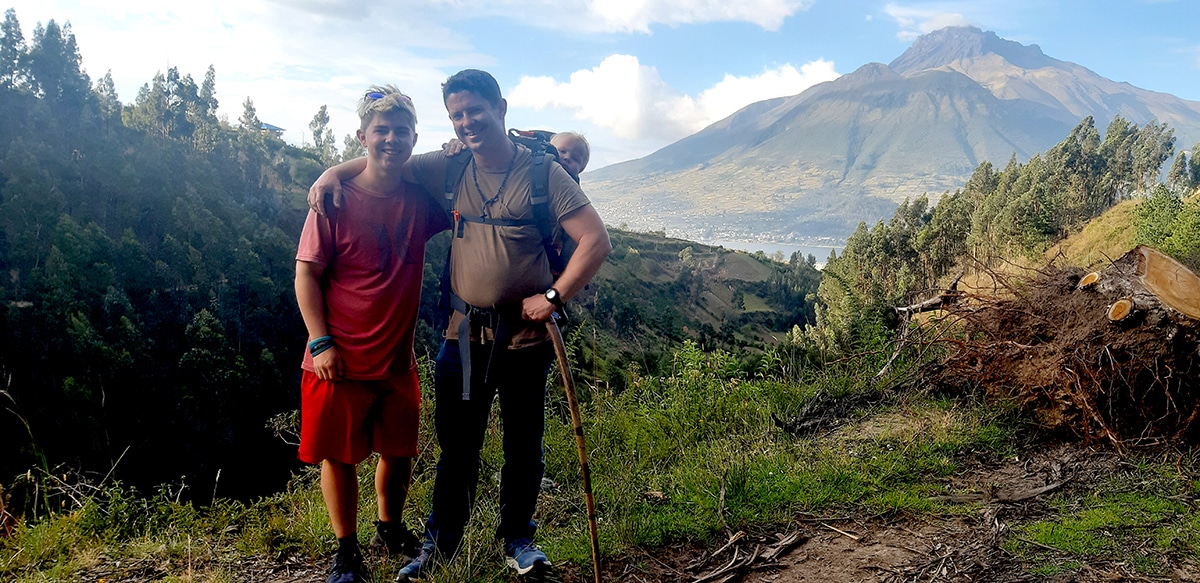 As we entered the bumpiest part of our journey home, I came around a corner and a man was standing in the road picking up a bag that had fallen from his truck. I went around him but then his truck began to back up toward me causing me to veer a bit to the left…and into a muddy ditch!
We were stuck. Various people came from other cars to help us but we couldn't get out. Finally, a truck tried to pull us out and one of the stabilizer bars broke on the front axle. We would need to call a tow truck.
Calling a tow truck in the jungle is a real challenge. It takes hours for the truck to arrive and you still can't even be sure they will be able to get the vehicle out! On Wednesday, it took an hour and a half to get the vehicle out of the mud and this only after waiting two hours for the tow truck to arrive on the scene. By the time I arrived at the mechanic in town it was after 7pm. The last bus out of Tena was at 6pm so I stayed the evening in a local hostel.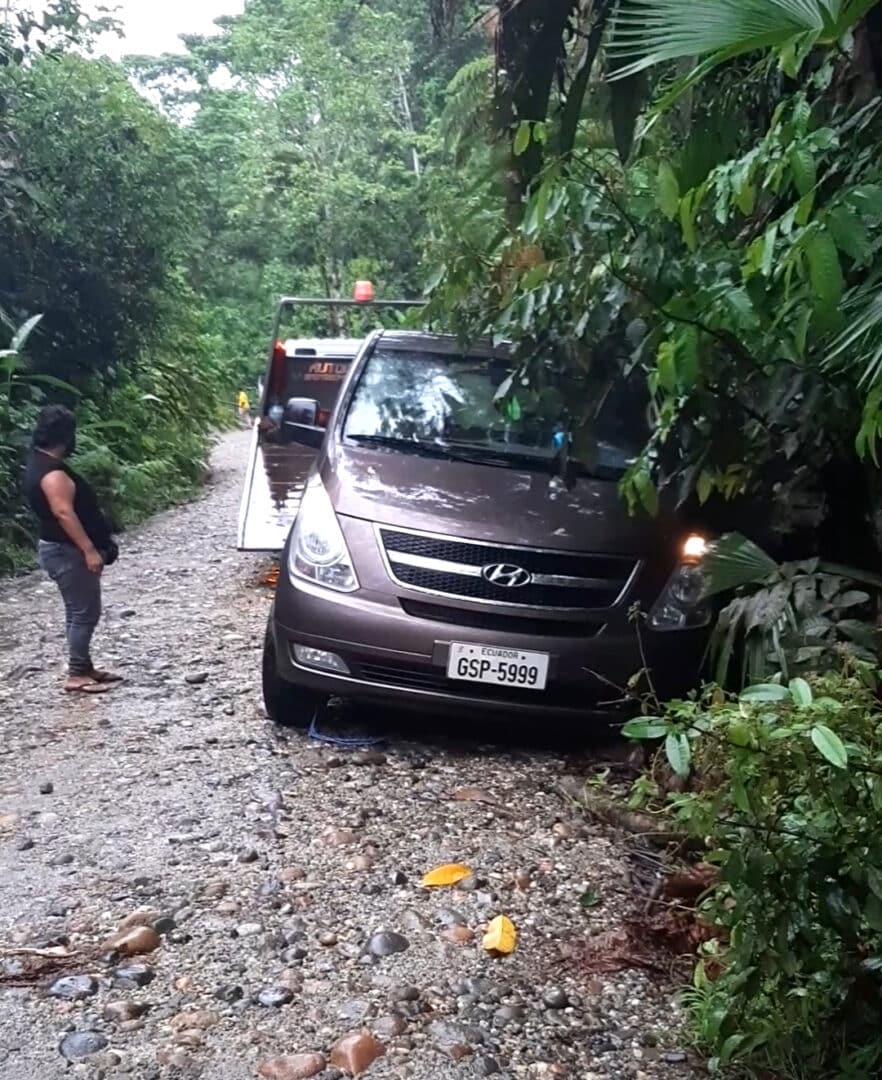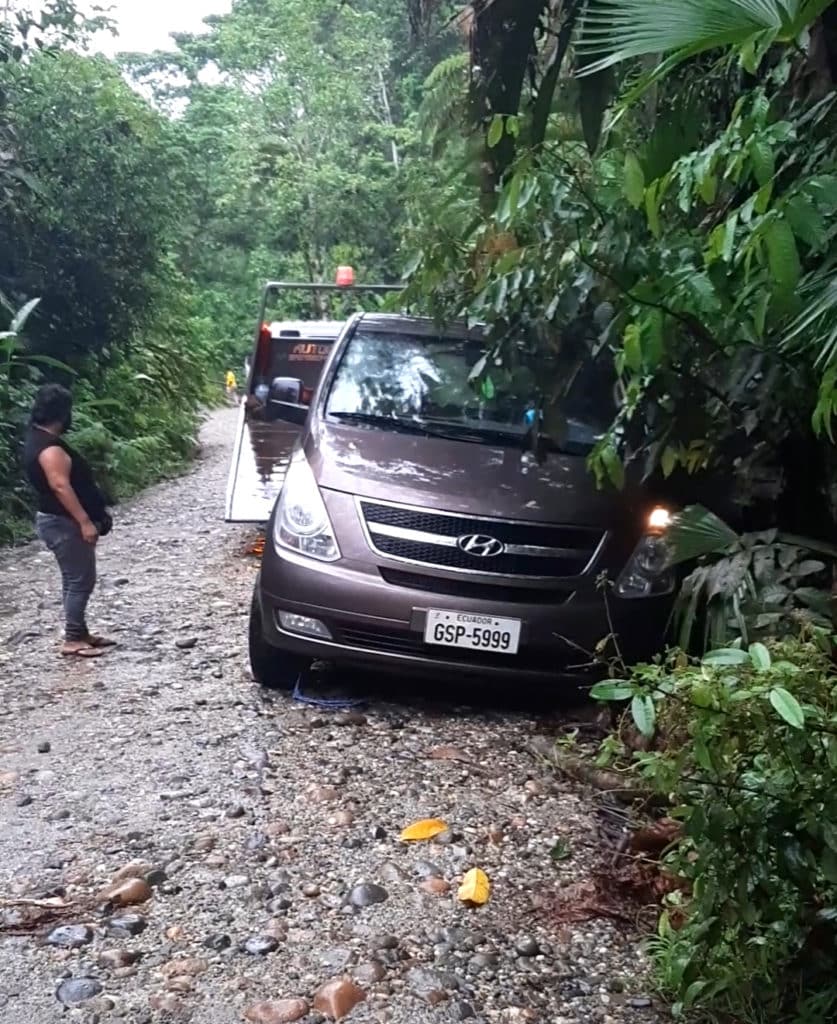 I was tired and in a bit of a bad mood to be honest.  It was the perfect mood to be in to encounter Jesus.
Around 7:30, I decided to go get some dinner. There is a local chicken shop a block from the hostel so I walked over. Oftentimes in Tena we encounter beggars on the streets. Sometimes entire families, sometimes young people, all types.
I looked out in front of me and saw a young couple with a toddler. The mother was pregnant. They stretched out their hands to the man in front of me who just kept walking. I wanted to avoid them all together to be honest, I was tired and just wanted to get some food. The young man reached out his hand and I gave him a 50-cent piece, a JFK 50 cents to be precise. I went in feeling relieved as they smiled and said thank you.
When I sat down I felt like a powerful rush came upon me and I could hear a voice (my conscience? The Holy Spirit?) saying, "Fifty cents? Really?  That's all you are going to give me?"
I looked up and I had a powerful vision in my mind of Joseph and Mary with baby Jesus in Egypt looking for shelter, for work, for acceptance in a foreign land. They too had left their homeland in search of safety, trying to survive.
I felt so ashamed for my lack of generosity, my lack of concern. I felt like I had missed something truly great. God was asking me to touch His heart through these little ones. I could hear Him saying to me that He was offering me an opportunity that only comes a few times during a lifetime. It deeply moved me.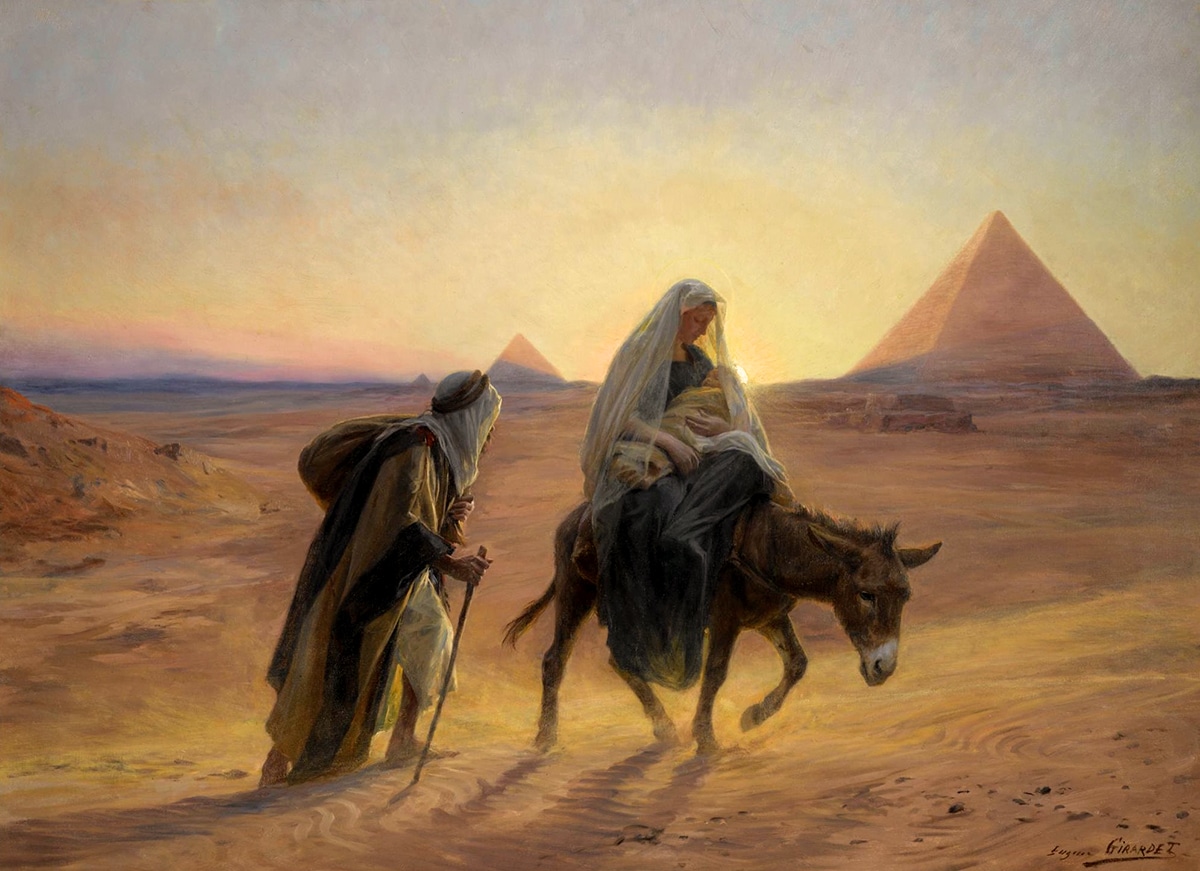 I came out of the vision and said within me, "God, if you bring them back around, I'll give them everything I have in my wallet. I can't leave to go look for them because I have already ordered and they will think I am trying to skip out on paying."
Two or three minutes later they came back around the front of the place. I ran out to meet them and asked them to come in and sit down. I ordered them food and we talked about their journey.  They had traveled to Ecuador because Luis (the father) couldn't find work in his homeland. There was another baby on the way in January (it was a girl). They were both 20 and their son would be three in February.
They were living in a small vacant room in a building that another local Venezuelan rented out to them for a few dollars. I told them a little about my family and about what we do in Chontapunta. As I finished my meal, theirs arrived and I took the opportunity to use the restroom.
Once inside the small outhouse I opened my wallet and took out a large wad of cash. I felt hesitant. What was I doing? A twenty-dollar bill would probably bring them to tears but I had 250.00. I could give a fraction of that and still bless them immensely.
Then I heard the voice again.  This is your chance to give to me, to love me above all else, to trust me before all others. This act will change you; this act of generosity will do more for you and me than it will do for them. I literally could feel God's presence right there in the dirty bathroom.
As I deliberated for a moment, I realized the song playing outside was in English, which is rare in Tena. It was "Where is the love?" by Black Eyed Peas. God was wooing me. He was seducing me. I was taken in completely. I put the money in a bag and left the bathroom.
As I walked out, I saw the couple almost finished with their food. They looked so grateful. I paid for the three meals then went over to them and told them that God loves them so much and so do I. And I meant it. I said I would be praying for them and I gave them the bag. Then I walked out and headed back to the hostel in tears. There is a song in Spanish I like to play in our holy hours out in the community. The chorus is:
Me has seducido Señor, con tu mirada / Me has hablado al corazón y me has querido
Es imposible conocerte y no amarte / Es imposible amarte y no seguirte
Me has seducido Señor
It's translated as:
You have seduced me Lord, With one glance / You have spoken to my heart And you have loved me
It's impossible to know you And not love you / It's impossible to love you and not follow you
You have seduced me, Lord.
As the prophet Jeremiah once said, "You seduced me, LORD, and I let myself be seduced; you were too strong for me, and you prevailed." (Jer 20:7)  I encountered Jesus in a young family of foreigners who crossed my path and I will never be the same.  Where will you next meet Jesus?  Will you take His hand and dance the dance?  I promise you He will win your heart if you let Him.
"Seeking the face of God in everything, everyone, all the time, and his hand in every happening; This is what it means to be contemplative in the heart of the world. Seeing and adoring the presence of Jesus, especially in the lowly appearance of bread, and in the distressing disguise of the poor."
Mother Teresa
Painting of the Flight to Egypt by Eugène Girardet
Public domain, via Wikimedia Commons