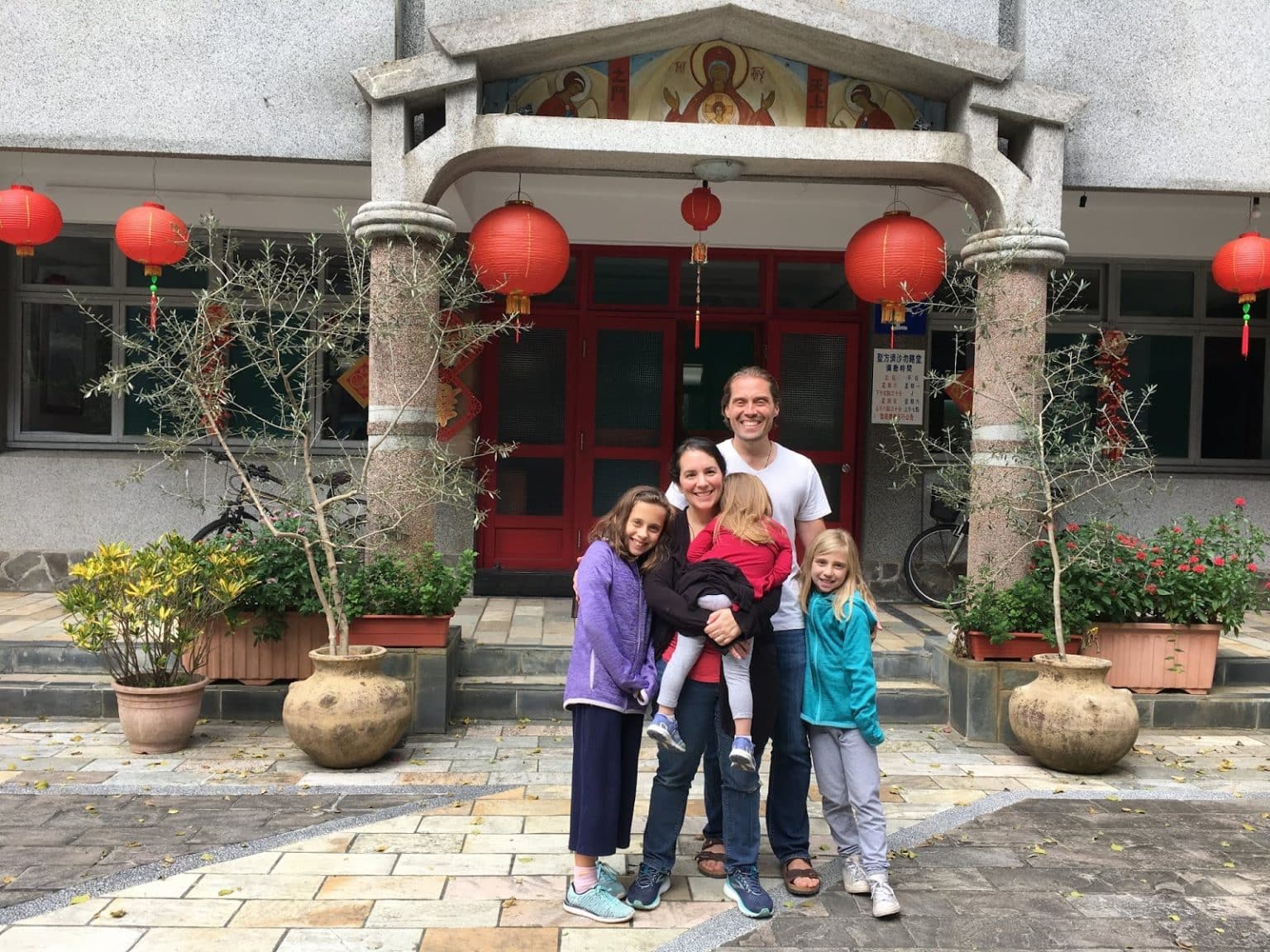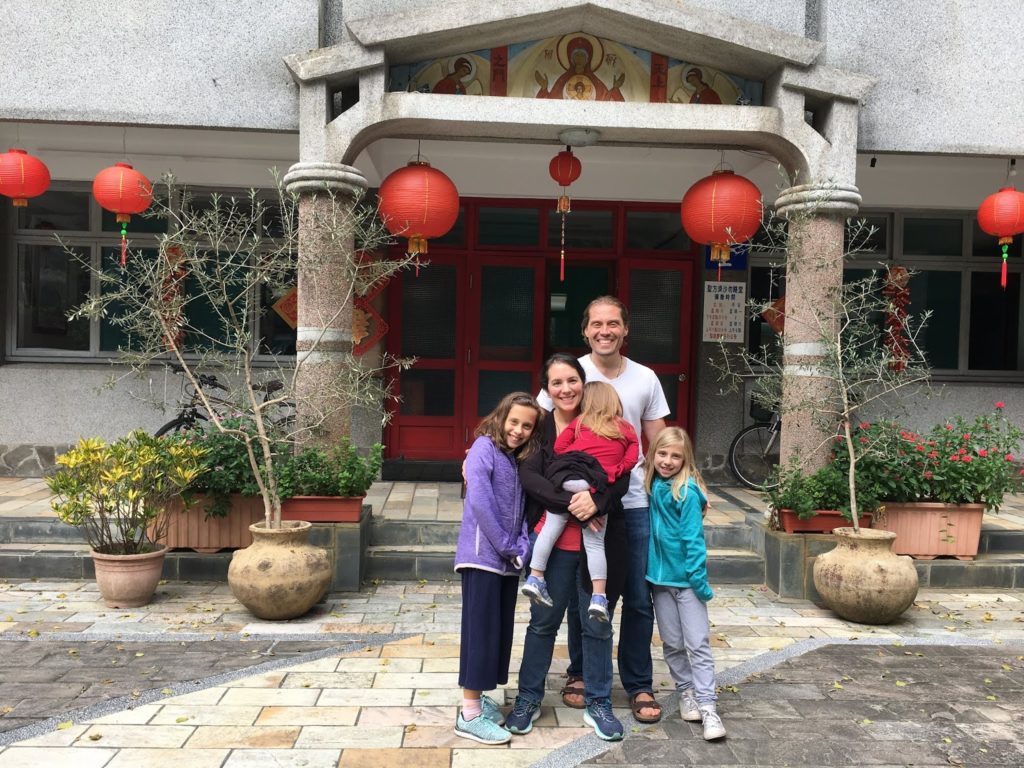 Doktors in Taiwan
We made our way from Louisiana to Houston and caught our flight to Taiwan! The flight was great. Eva slept the most out of all of us which was a blessing. When we got to Taiwan, we were greeted by two of the missionaries here, Libby and Michael, who graciously drove four hours that morning to pick us up for our arrival at 6:30 a.m.! One car for the bags, one car for the people.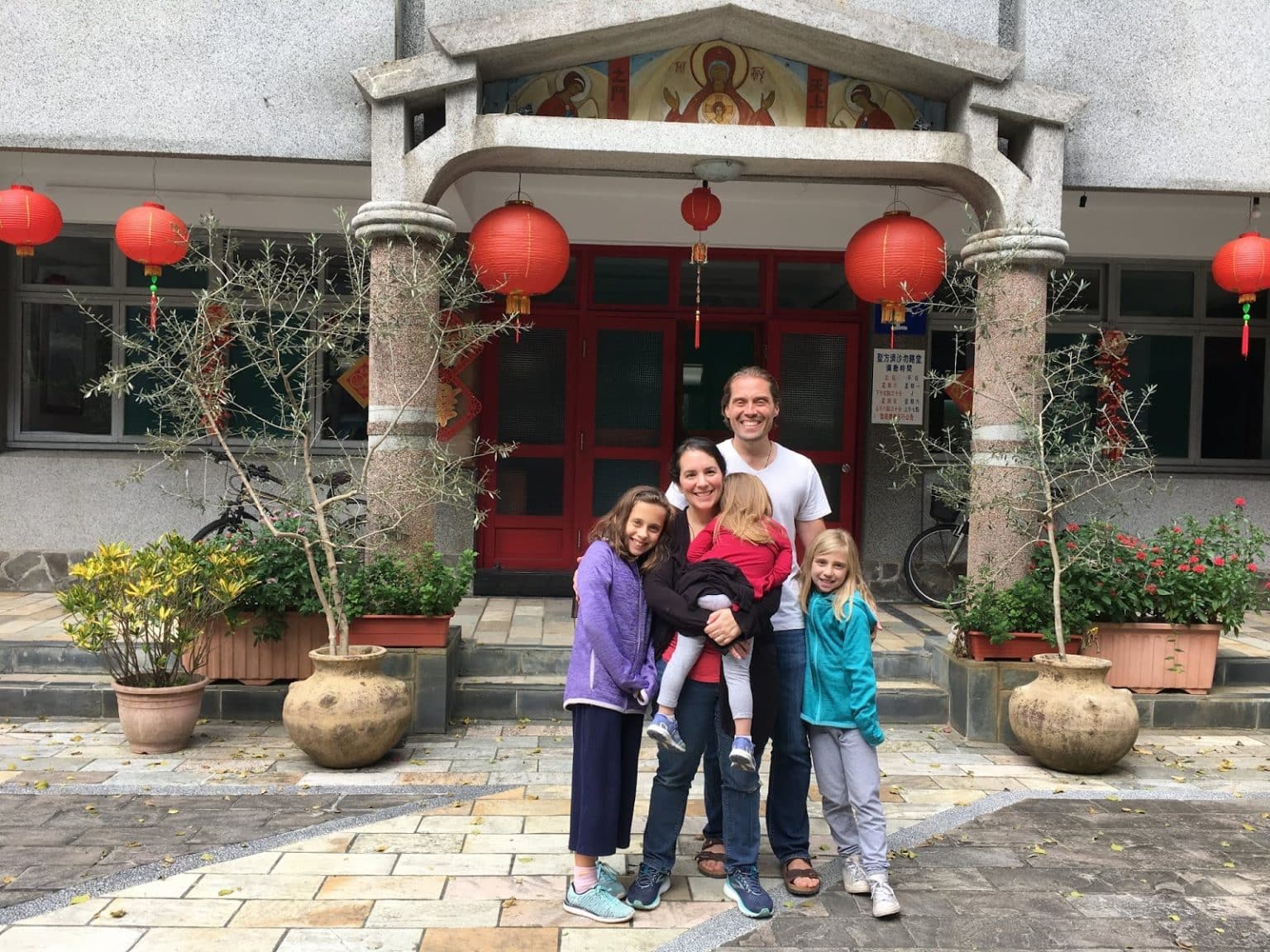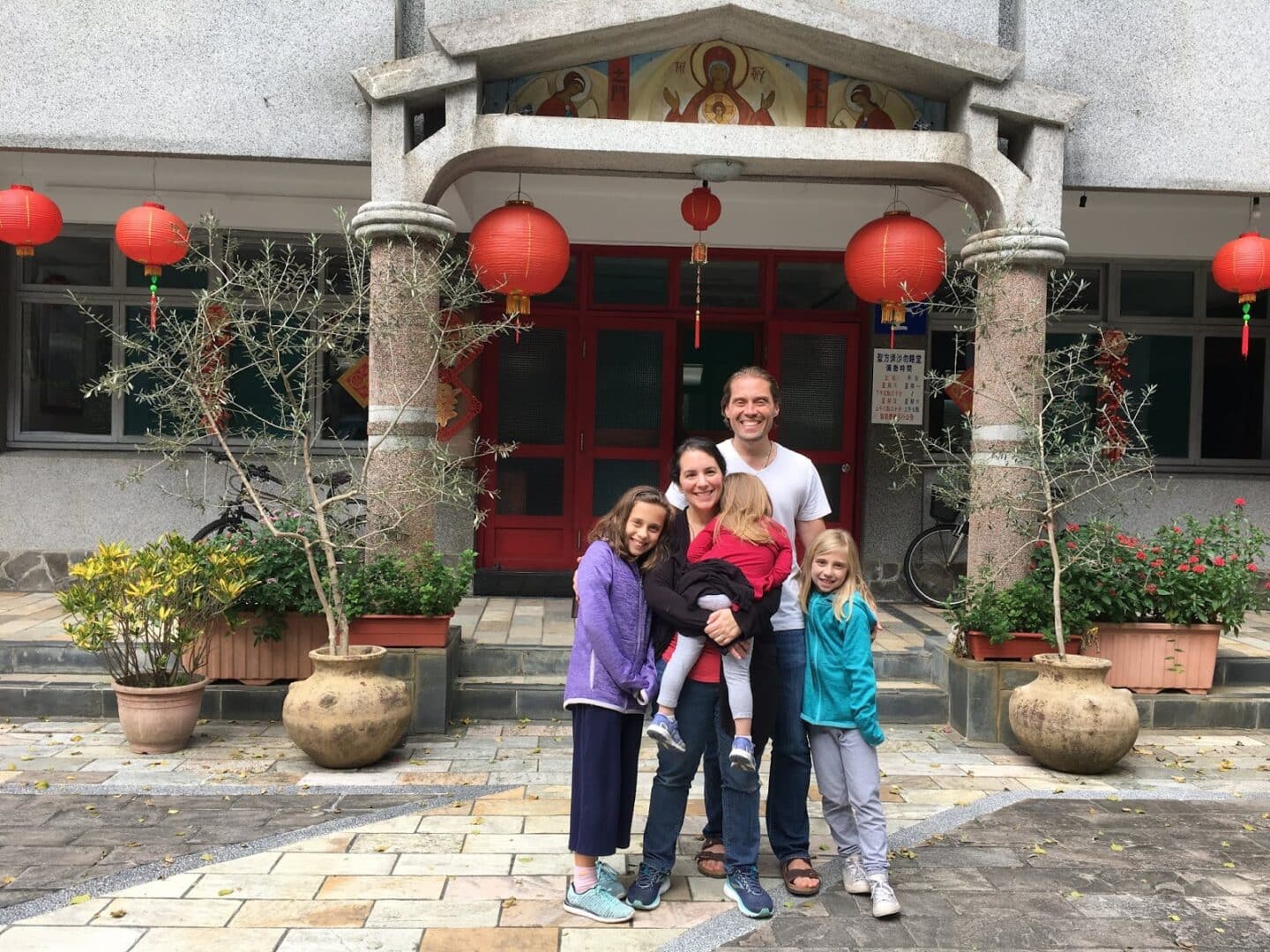 We immediately made our way into Taipei to see Father Pio (a friend of FMC) who was kind enough to celebrate mass for us. It was beautiful and a perfect way to spend our first moments in our new post. After mass we made the four-hour drive from Taipei down to Chiayi City to meet the rest of the Henderson family who were so incredibly welcoming, and then that afternoon stopped at the grocery store for a few basic items and onto our apartment. The apartment is a short-term rental for the first couple of months while we lock down a more permanent place to live and, while the area seemed a little run-down, we felt so blessed to have a place to call our own right from the beginning.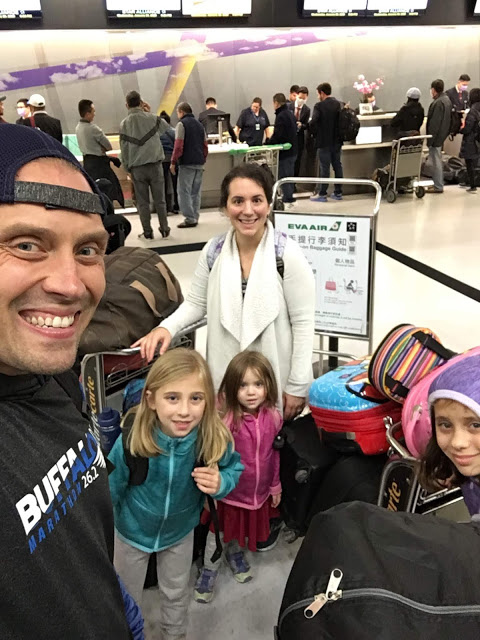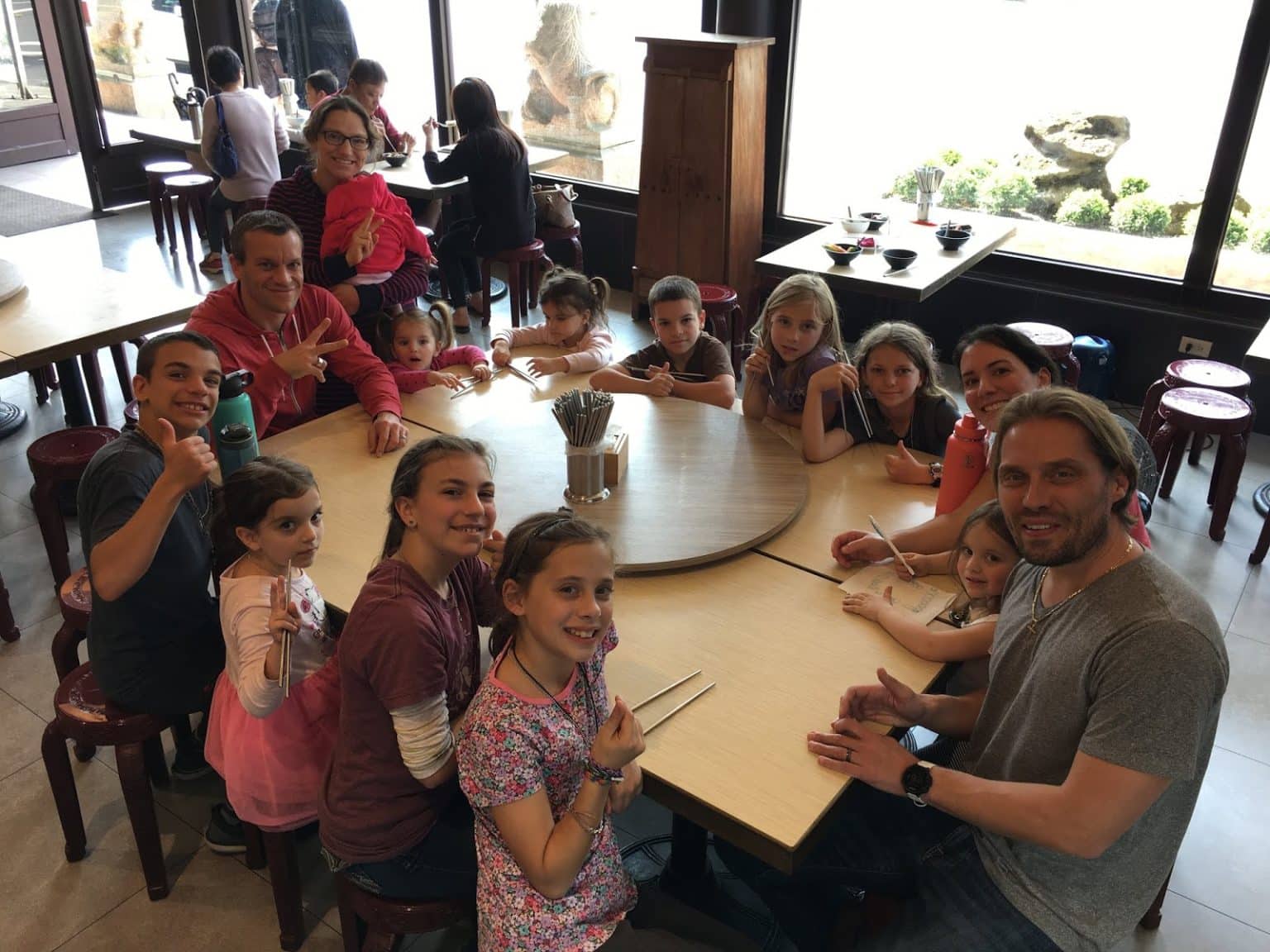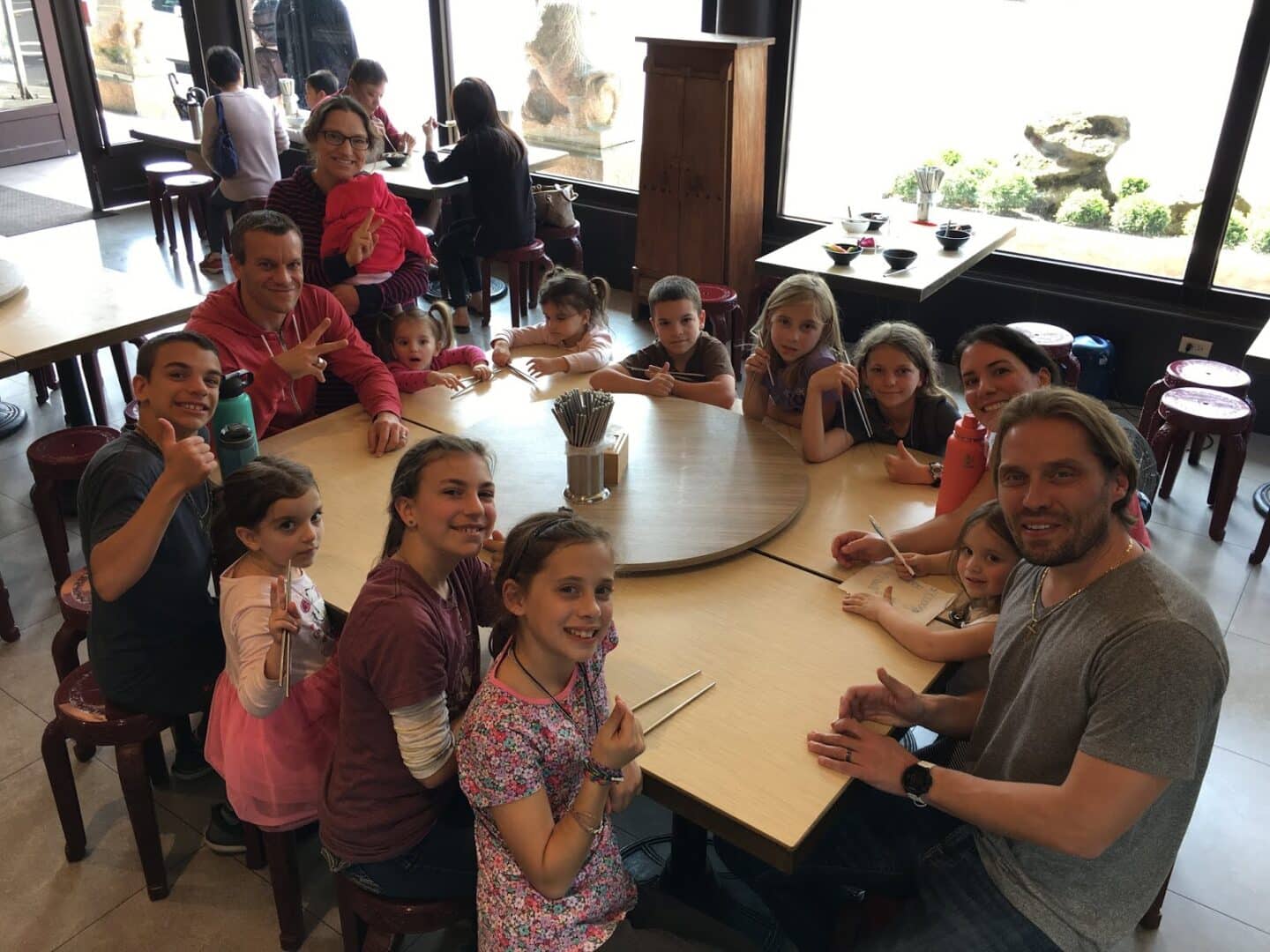 The first night was interesting for sure. Of course, the jet lag is difficult for anyone, and perhaps even more difficult for little ones who have a hard time just lying in bed when they aren't feeling tired. There were also some tears that night. Partly because, as Sophie said, we missed our friends, but also because of the initial shock of being in such a different place. The nights still got down to the 40s and, without heat, we were a little chilly. We made some packing errors, not bringing more blankets, pillows, warm clothes, etc. There were a bunch of noises, too, to feed our imaginations: some weird squealing (which we think now is a nighthawk), a rooster who must be jet lagged too as he started at 2 a.m., and then stray dogs barking for what seemed like hours at a time. The next morning, the reading was from Mark 4 where Jesus calmed the storm and I felt like the Lord was speaking to me when he said, "Why are you terrified? Do you not yet have faith?" (Mark 4:40).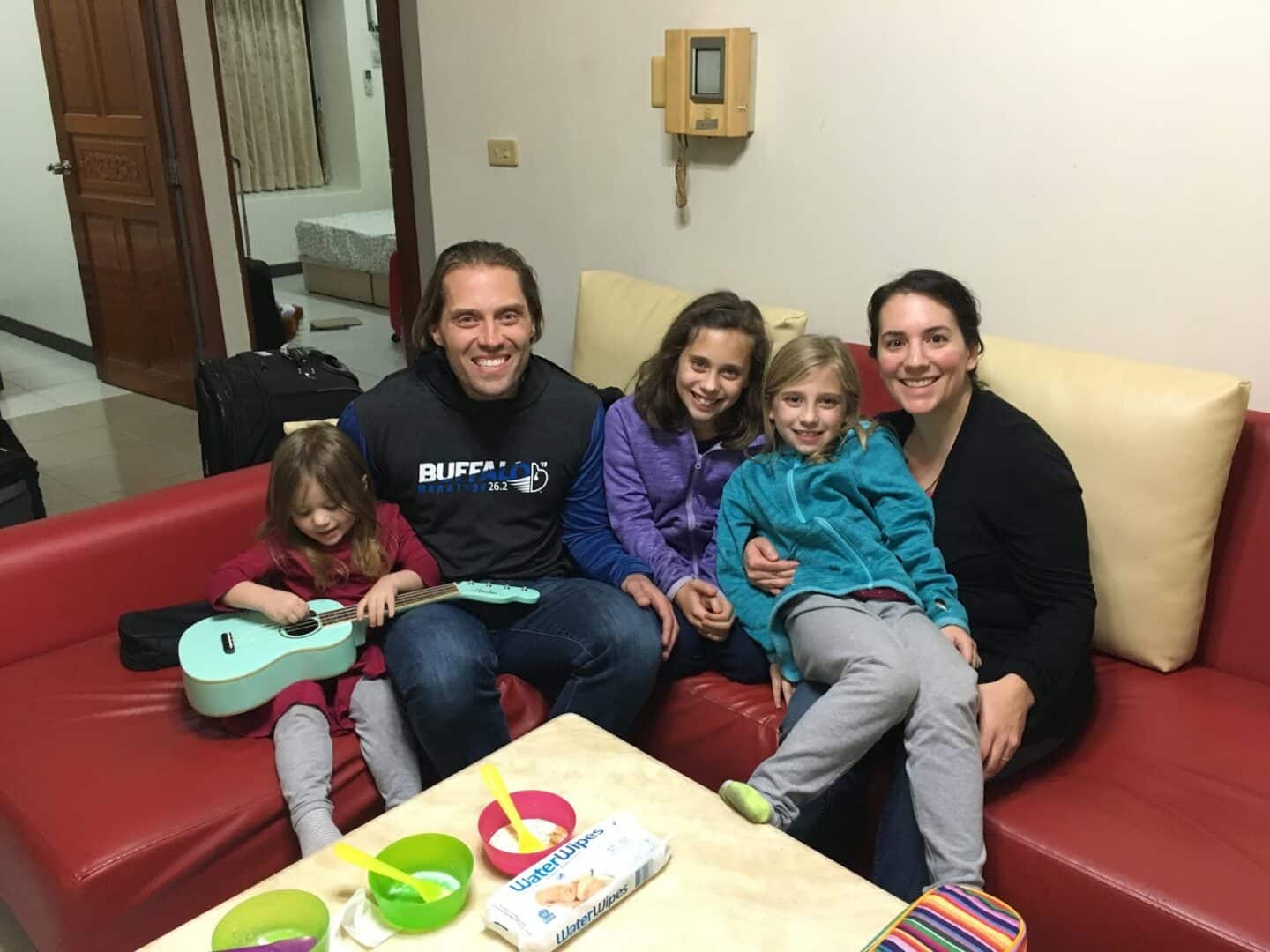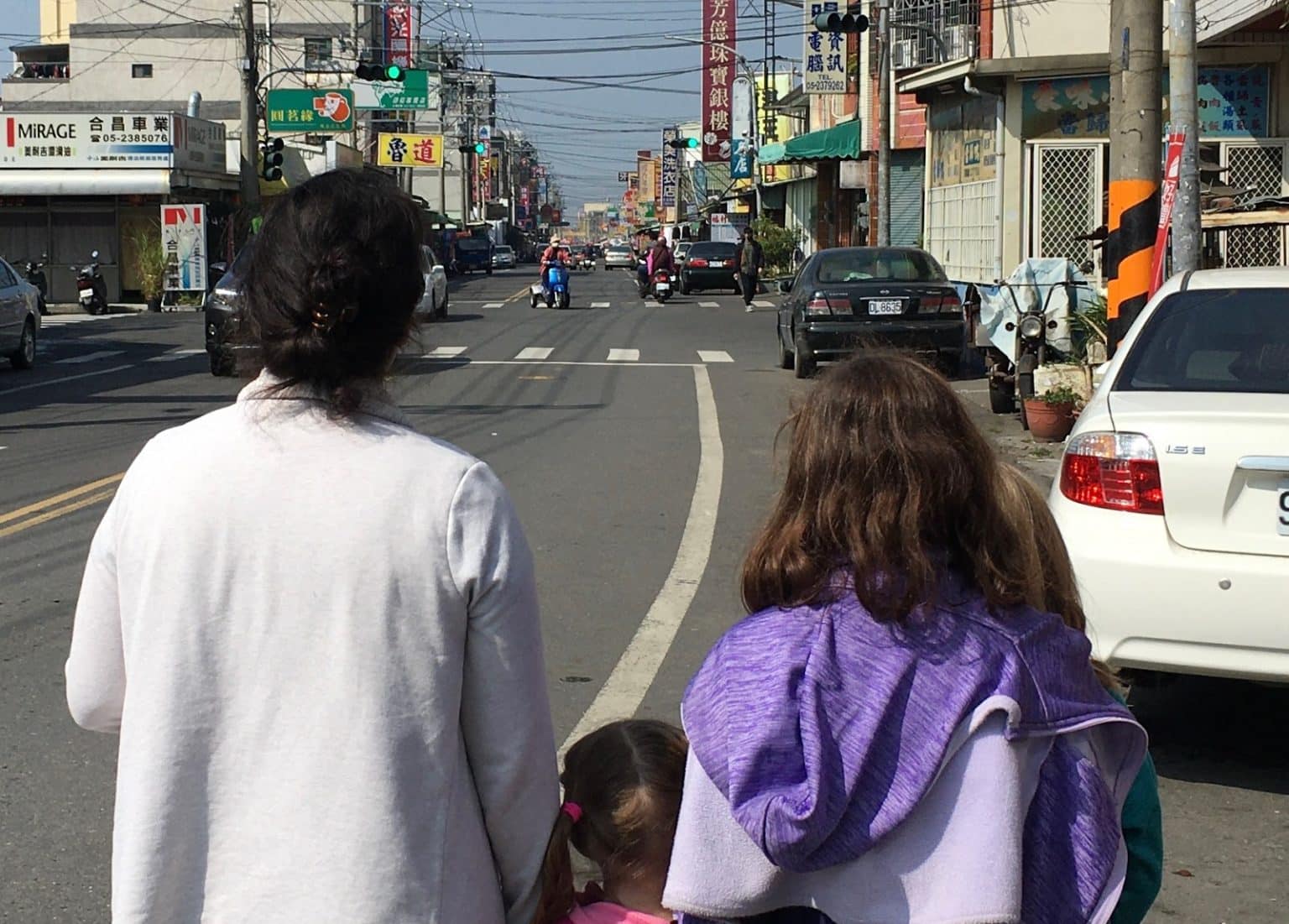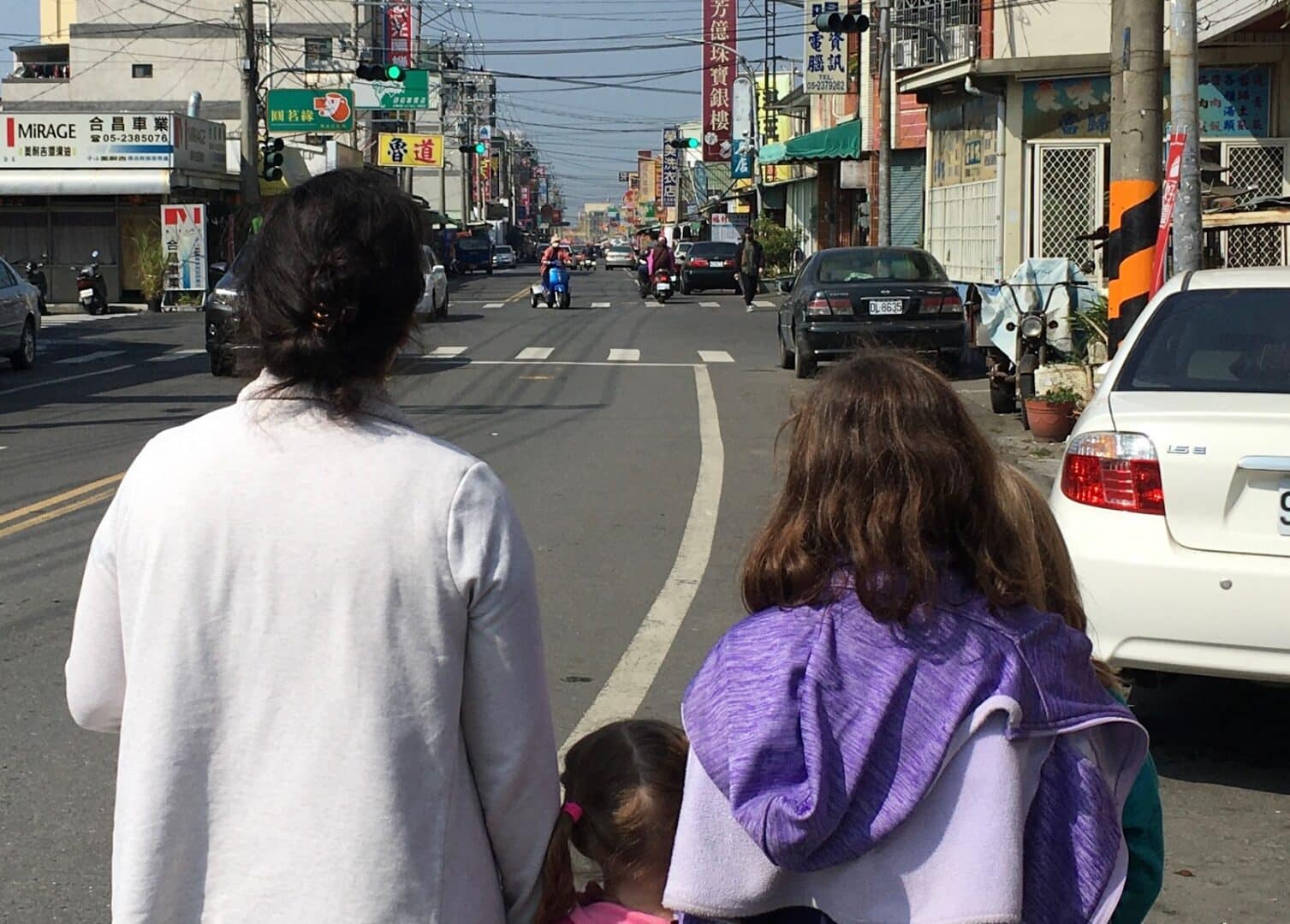 I felt just like those disciples. The Lord has brought us through so much and has always taken care of us, why should I be worried about anything? Those feelings we had the first night were okay and perfectly normal, but the Lord was reminding us through scripture to have faith, that He has us and will take care of everything, all we need to do is trust Him. I had this wonderful feeling of peace after reflecting on trusting the Lord, so much so that I have not felt any worry or anxiety like that since. Thank you, Lord, for your word and granting me that peace.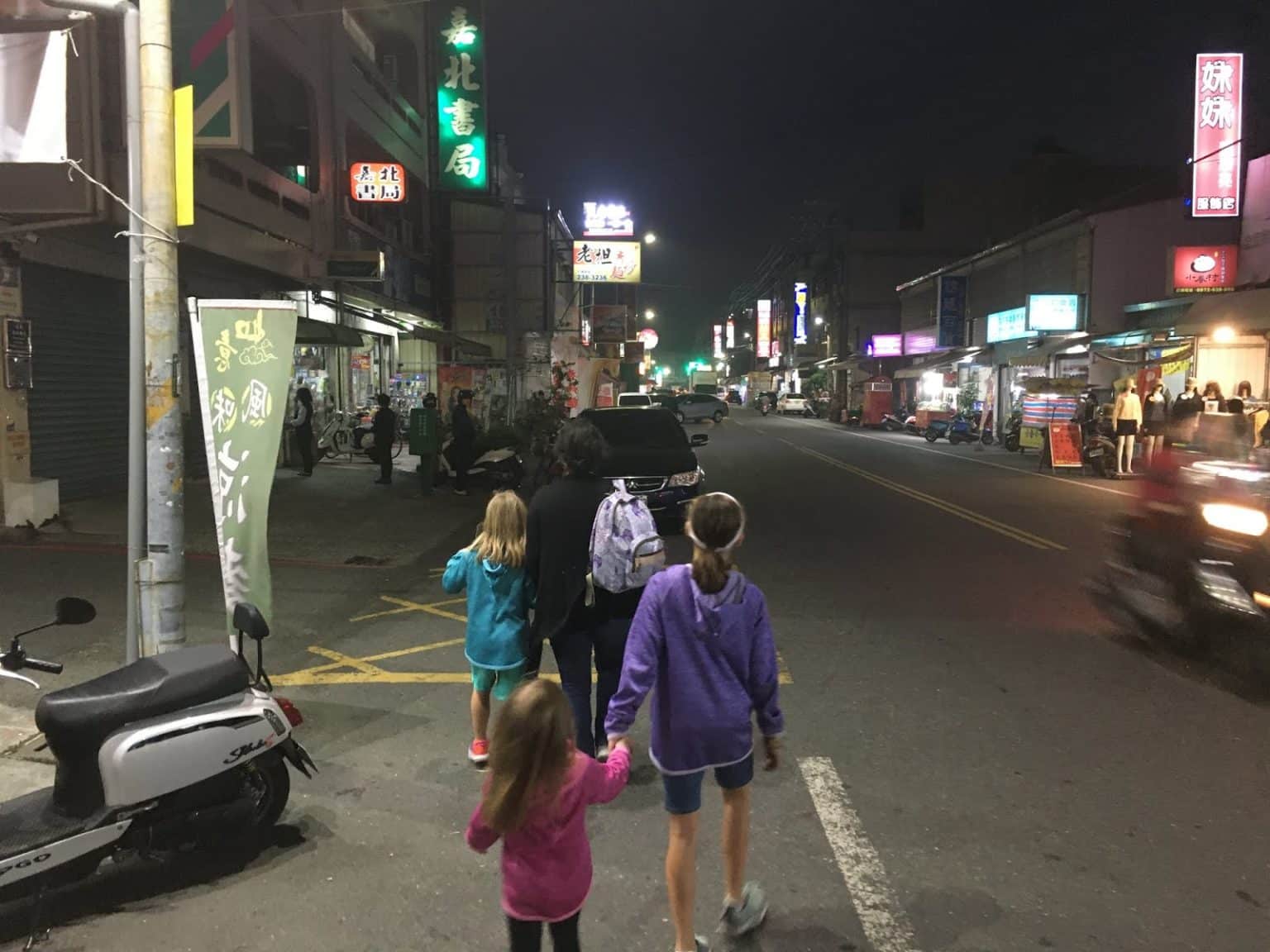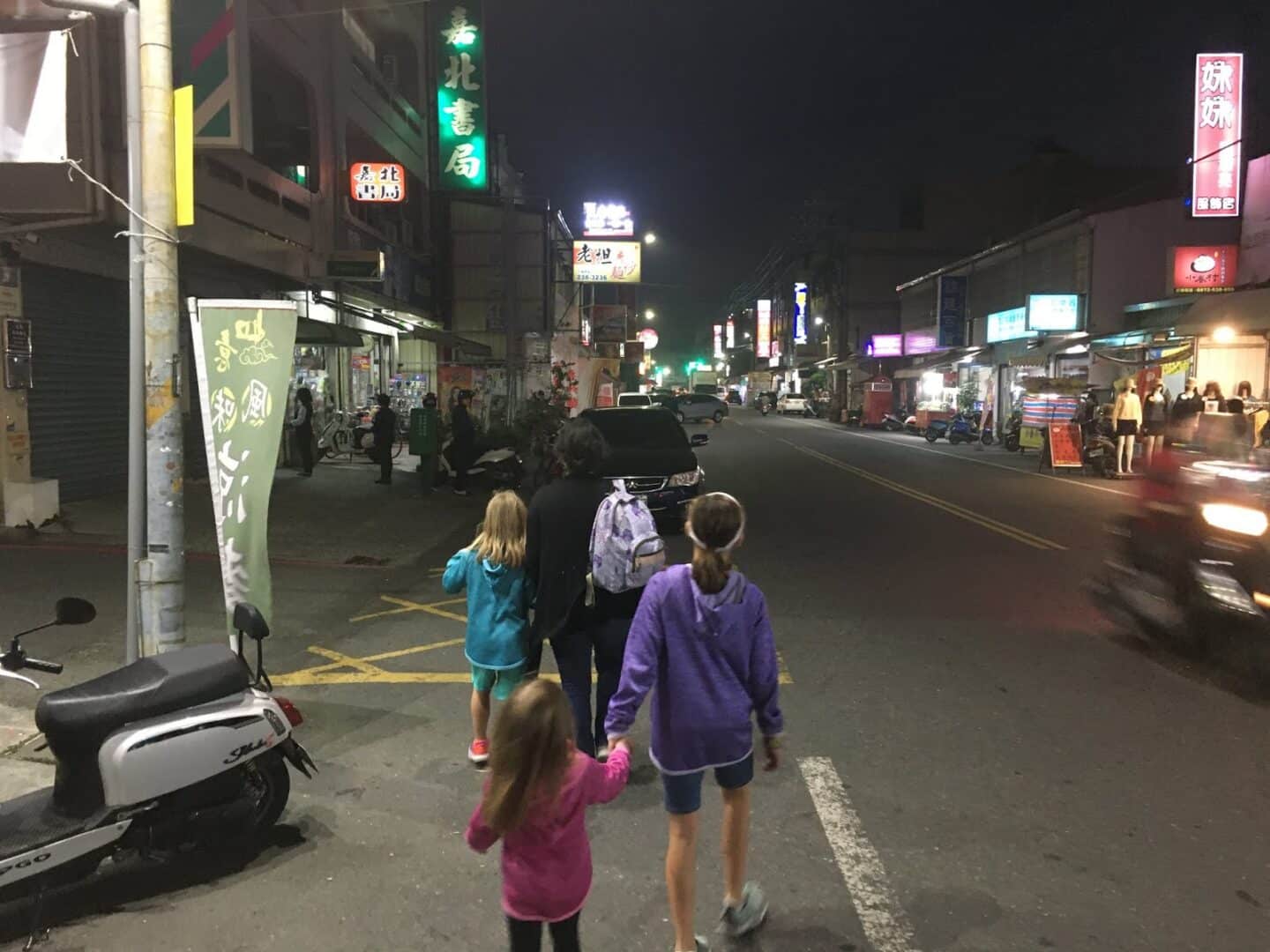 So, with that new sense of calm, the entire family got out to explore. Our neighborhood is basically 100% Taiwanese, which is great for us in terms of enculturation. It's interesting how different the environment can be from one neighborhood to the next. In some areas, it is very modern, in others, not so much. And they can be right next to each other. The pollution is unmistakable; you can certainly smell it and during my first few runs I could taste it as well. It seems like there is not a single inch of land wasted. There are many rice fields, in many cases planted right next to factories. There are motorbikes everywhere so, with no sidewalks, that makes it somewhat tense to walk down the street. We also have to drive here (same side of road as US), which also can be tiring as motorbikes seem to follow a different set of rules (meaning no rules) and fly in and out from behind cars. Your head has to constantly be on a swivel.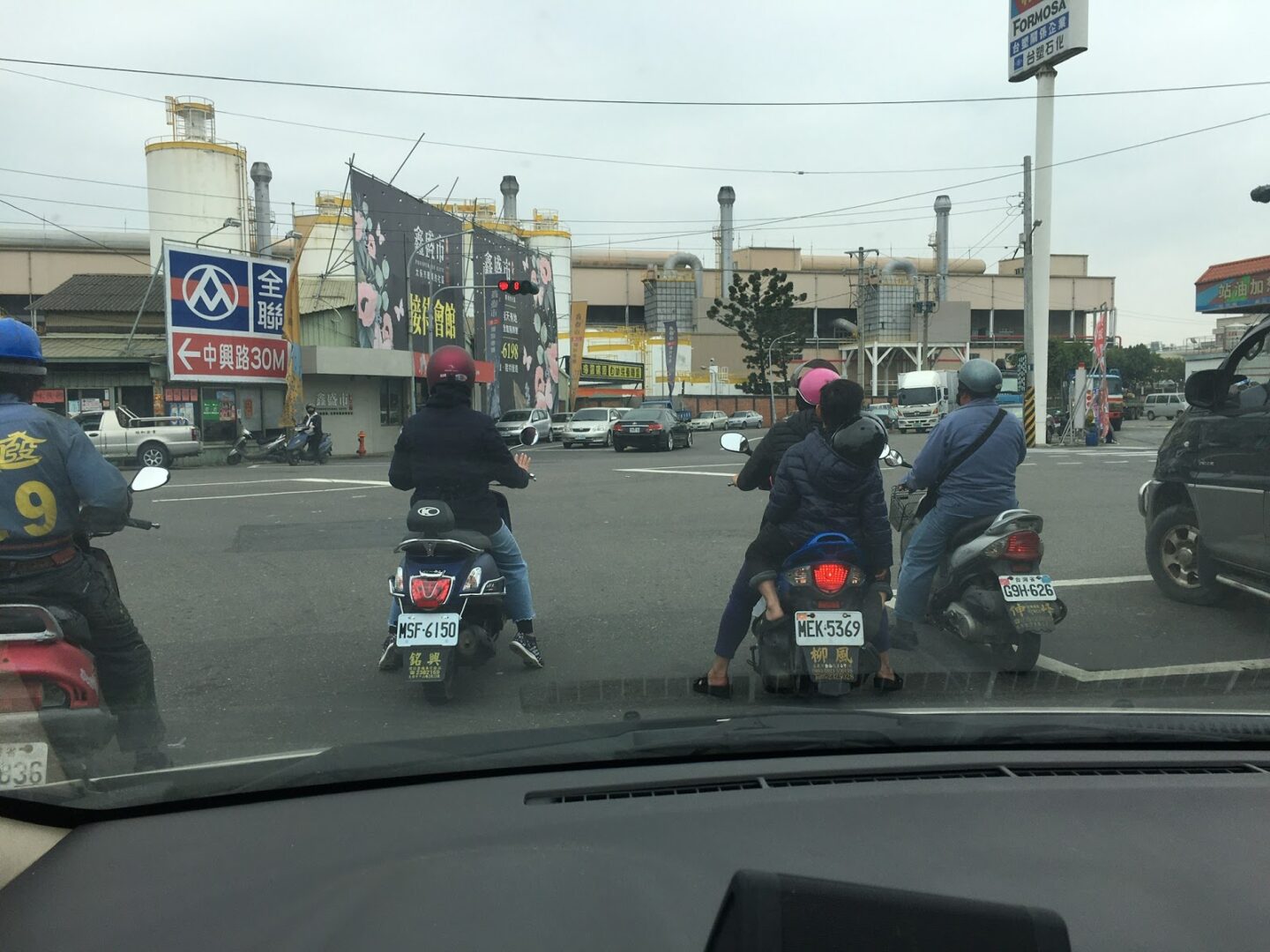 In those first days though I think we did a great job of diving in. We were able to walk or drive on our own to a few stores, order tea, order dumplings, get gas, etc. I am not saying it was graceful, but we got the job done. Trying to navigate our interactions without knowing the language has certainly reminded us of our times in Japan. Actually, many of our experiences here thus far have reminded us of those first months in Japan.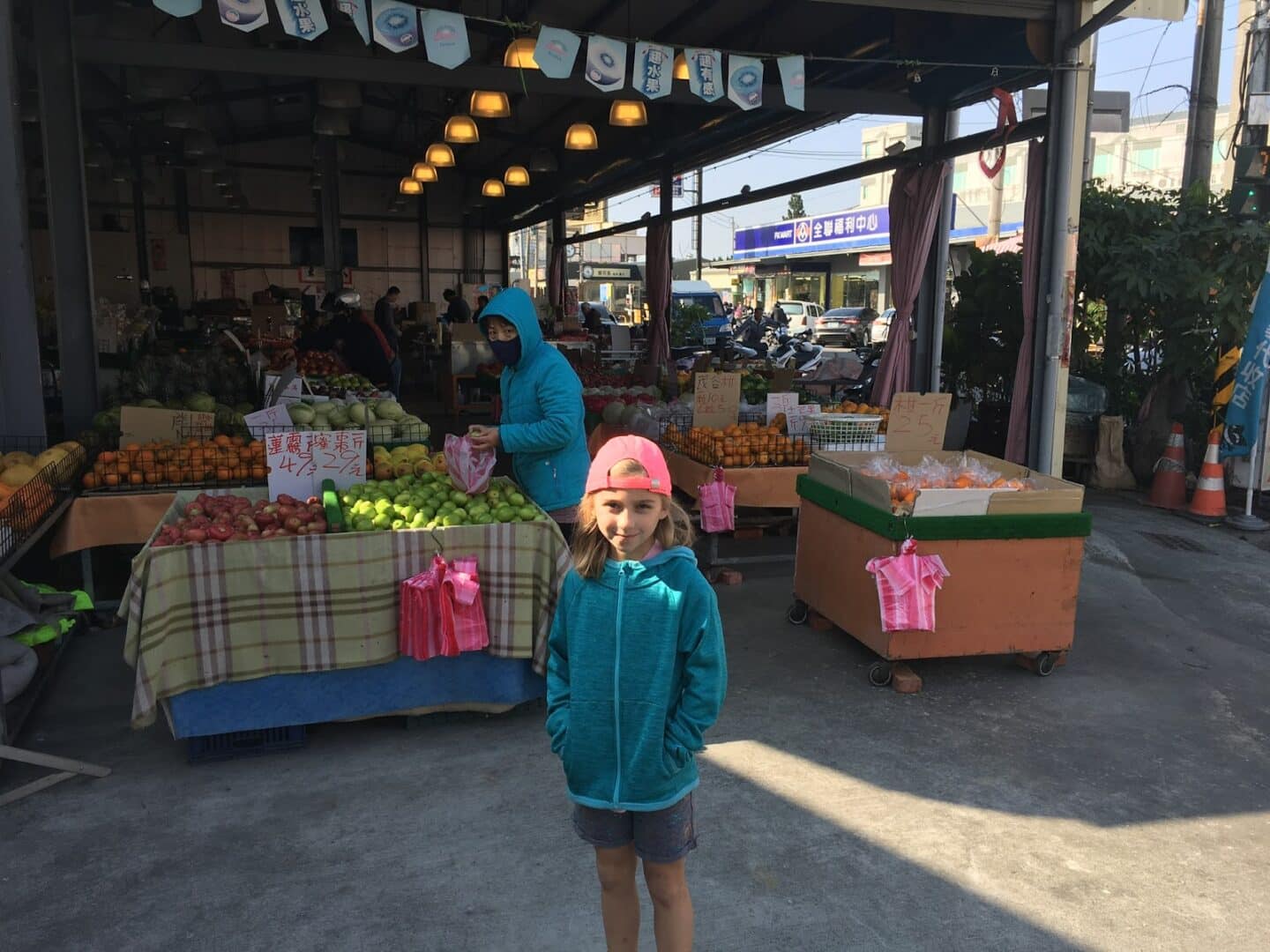 We were walking down the street and Eva had taken her jacket off. An elderly lady came over and scolded us for not having her jacket on. We don't know exactly what she said but it was clear by her rubbing her arms that she thought it was unwise for Eva to be chilly. A lady across the street moments later did the same thing. So Eva has her jacket on all the time now.
As can be expected, there has been quite a bit of tension around the coronavirus. Masks were in short supply for a while. The government actually stopped exporting them until supply caught up. Lucky for us, there were a couple of guys at the local 7/11 that gave us some out of their personal supply. How kind is that? We are able to make it to 7 a.m. mass most days at the orphanage, and they take your temperature before letting your car in to make sure you are not infected.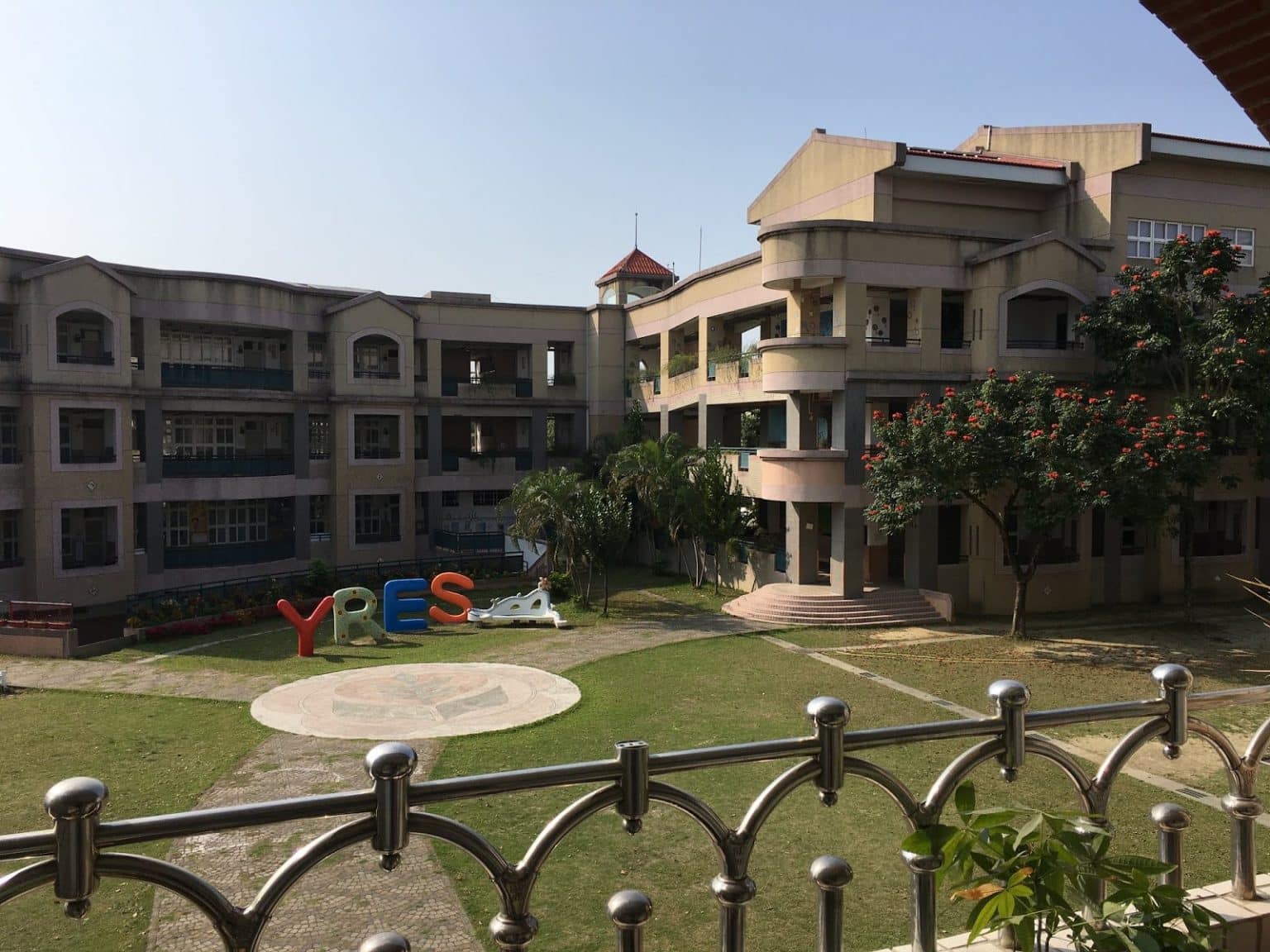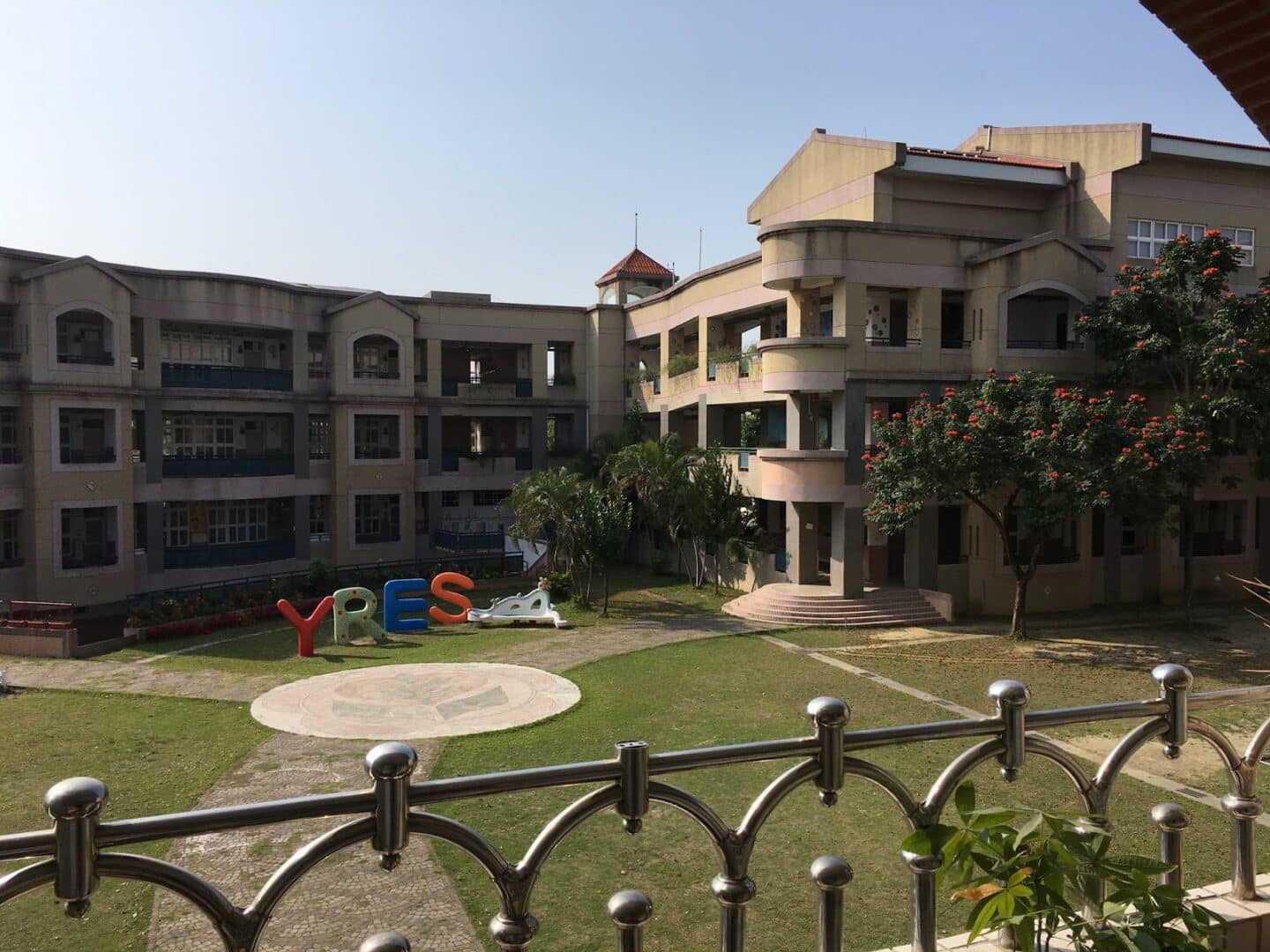 The return from Chinese New Year for public school was also delayed by two weeks to allow more time for the virus to be contained, so instead of starting school February 11th as planned, the girls will start February 25th. The administration is still there though, and they were so kind to offer two hours of Chinese language tutoring each day for the girls until school starts. They have received their Chinese names, are learning basic phrases, numbers etc. And while the two hours of learning is heavy and tiring for them, they seem really excited and encouraged. They also love practicing what they learn that day at the nearby playground. Kelly and I are still on schedule to start our language classes March 2nd. Pray for us all that we develop ears for Mandarin!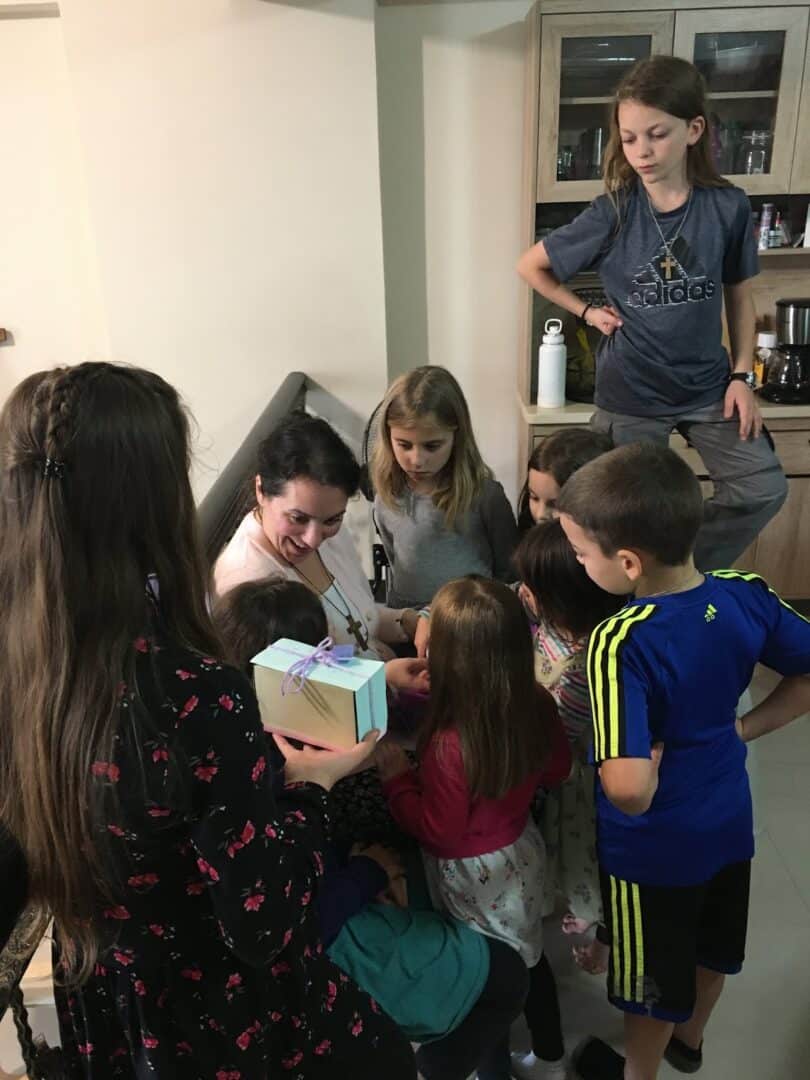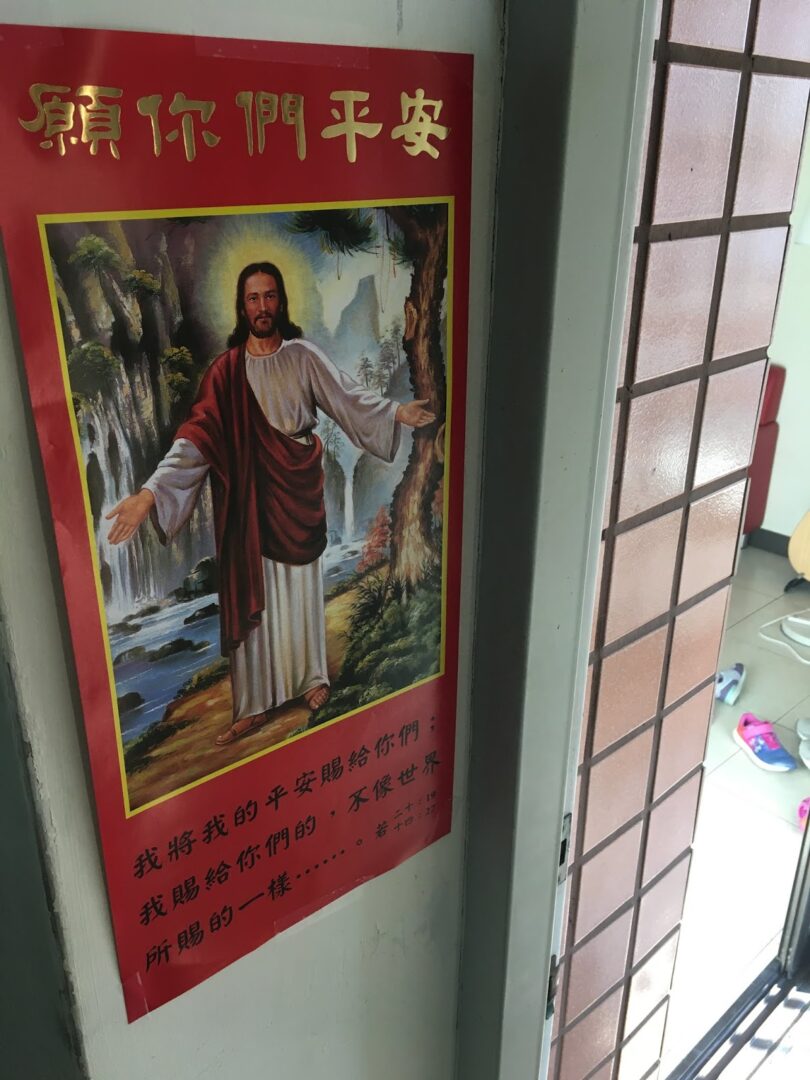 So all in all, we are doing very well so far! The first 10 days here have been very full, but we have made it through our jetlag, have started the process of enculturation, and are doing well both physically and spiritually. And we love spending time with the Henderson family. Our kids have gotten along so well, really from the very beginning. And they have been so kind and generous with their time, working hard to onboard us to our new post. We will be forever grateful for their loving and charitable hearts.